Everyone seems to have glowing praise when they come back from visting Berlin, but I find myself a little torn. I enjoyed our stay and had fun, but I don't feel like I connected with the city itself. Maybe it was the bad weather we ran into (gloomy and foggy) combined with how big the place is and how imposing some of the buildings are. Despite how I feel about it, Berlin is a really diverse city with something for everyone, and with a lot of important history.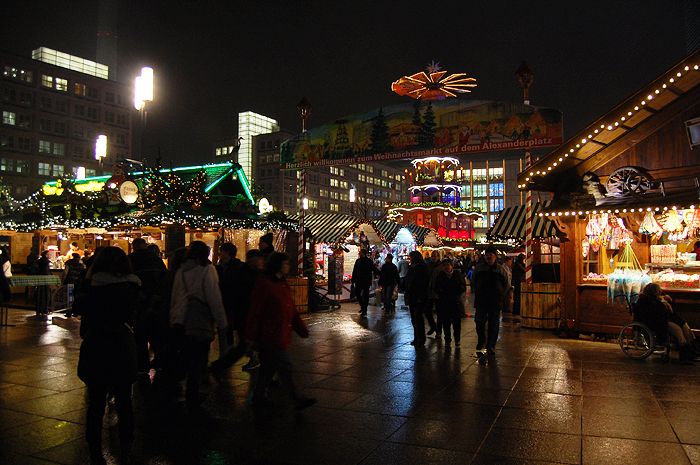 Christmas Markets at Alexanderplatz on our first night. Germans definitely know how to do Christmas.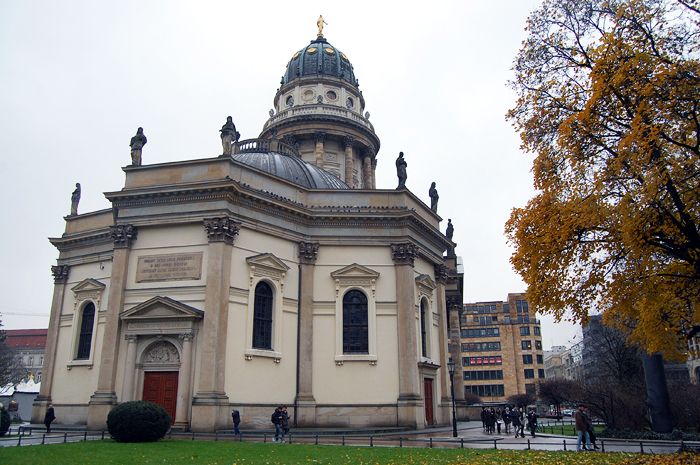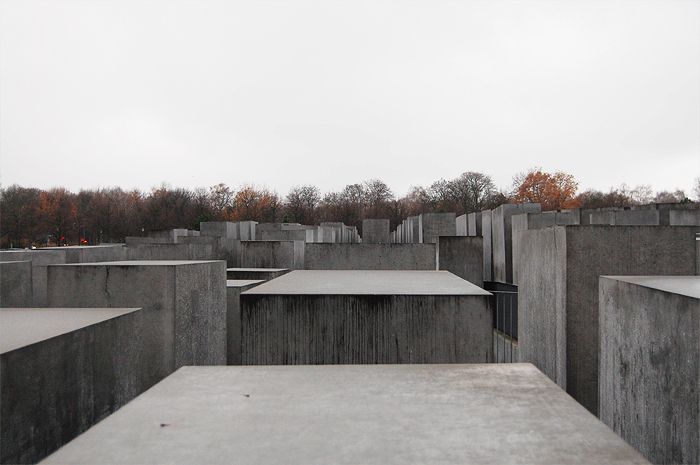 Holocaust Memorial. Definitely visit this and the museum if you're in Berlin.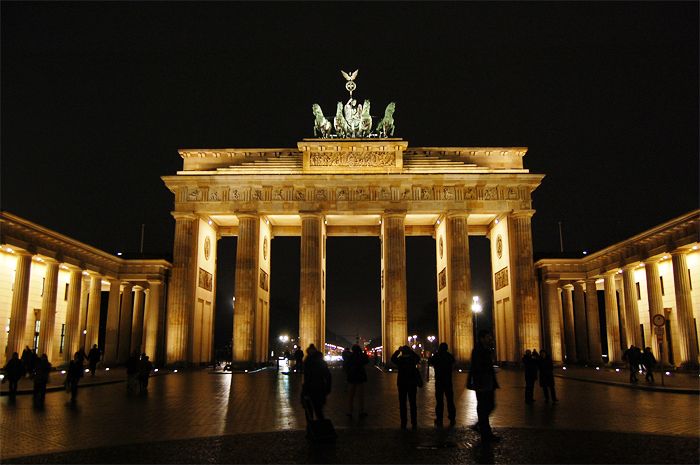 Brandenburg Gate at night.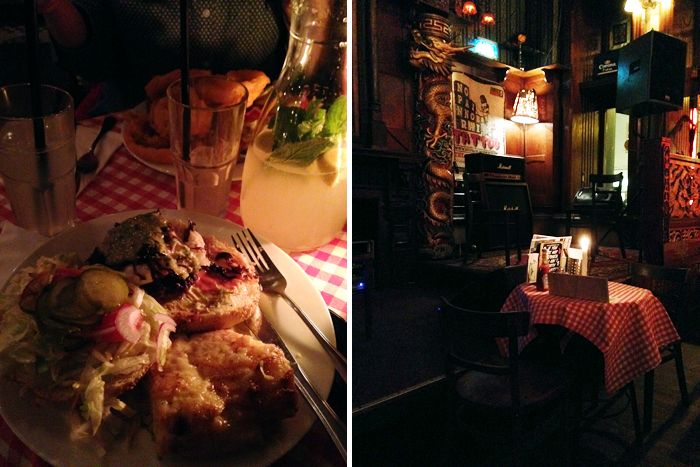 Really good burgers at White Trash Fast Food, this restaurant/bar with this awesome kitsch decor and swear words on the menu.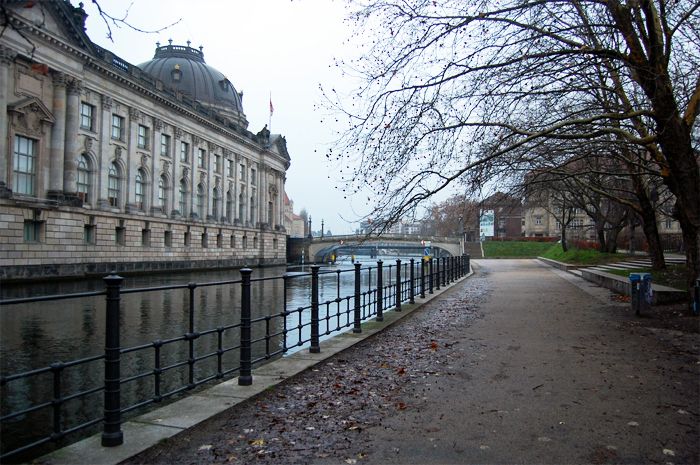 Museum Island. We visited the Neues, Pergamon and Bode Museums, and they were really good.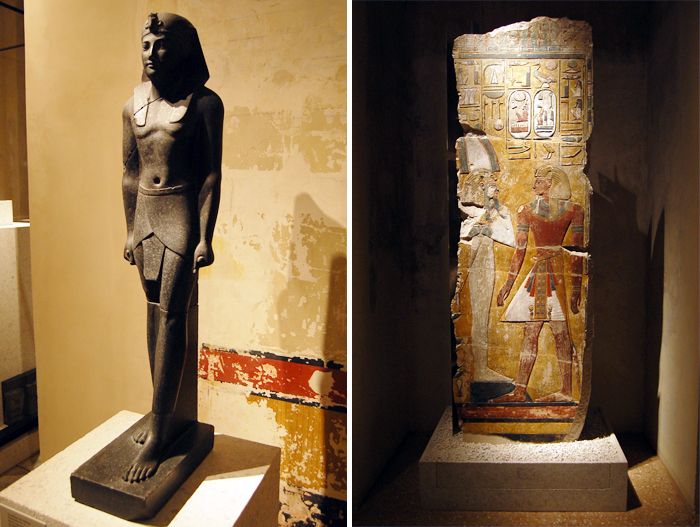 The Neues Museum has lots of Ancient Egyptian artifacts, including the bust of Nefertiti (which you're not allowed to photograph).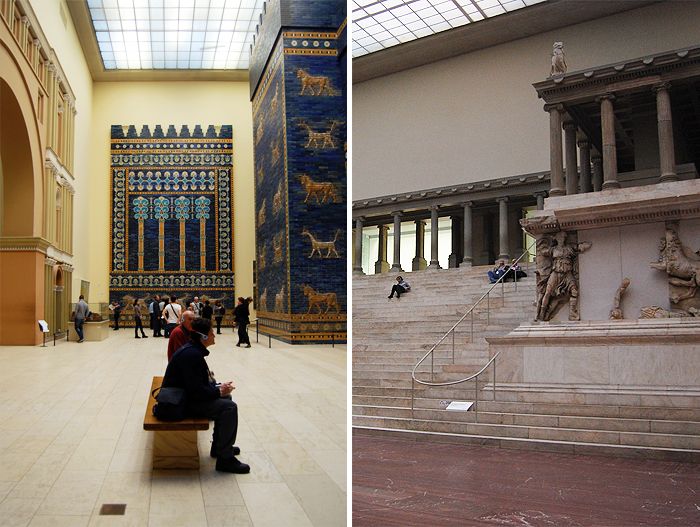 I loved the reconstructions in the Pergamon, these are the Ishtar Gate and Pergamon Altar (I think).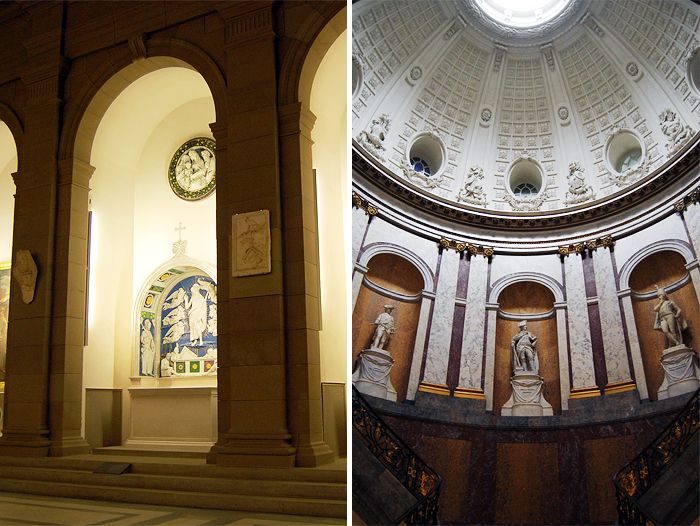 The interior of the Bode Museum is amazing. We were there at the end of the day, so there were very few people around, and coupled with the weird Medieval artwork, the place felt sort of spooky.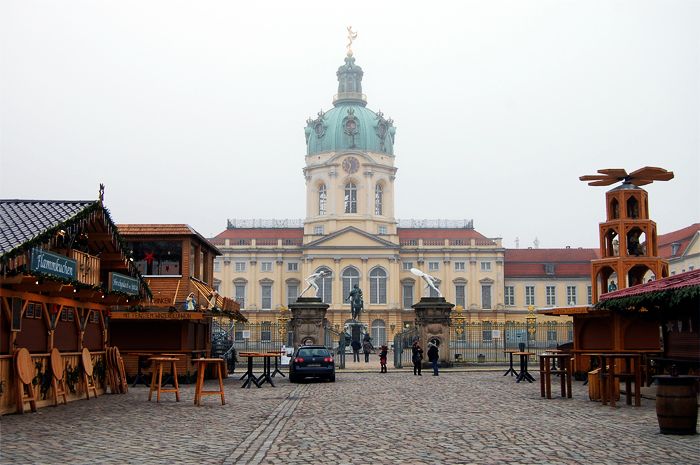 Charlottenburg Palace. I don't have any photos of the interior because you had to pay for a photo pass and at the time, I was like please, no. I sort of regret it though, because the decor is
amazing
, practically ridiculous in its extravagance. It's fancier than Chateau Versailles.
Have a look on Google
; there's this room filled wall-to-wall with porcelain objects.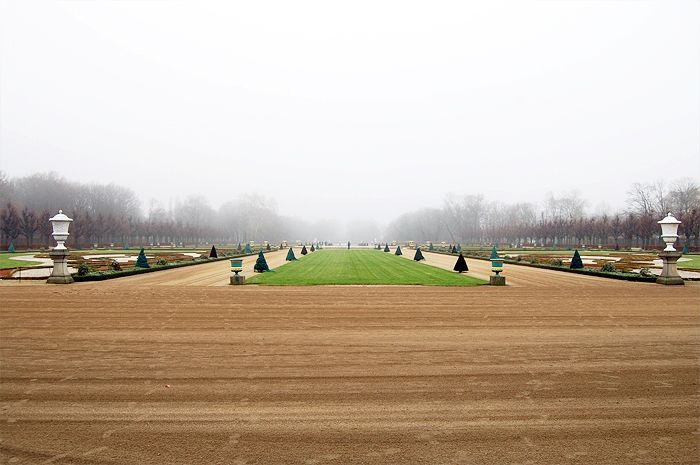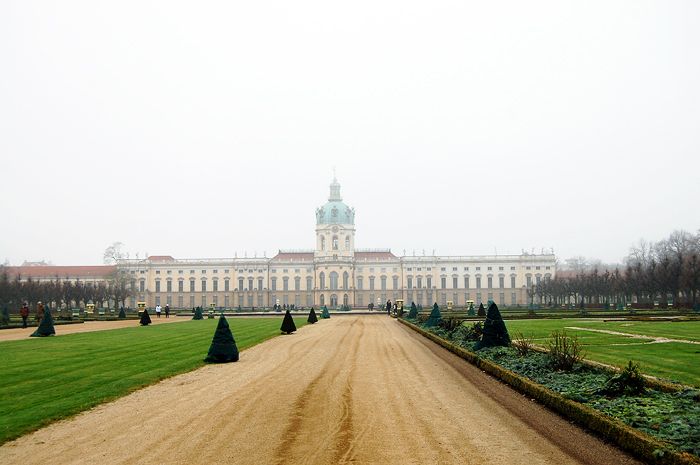 A nice lake involving swans.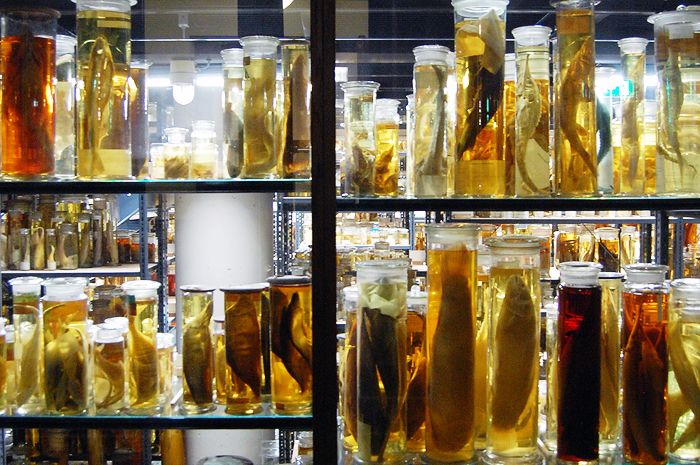 Museum für Naturkunde, a natural history museum. There's a room filled with preserved animals in glass jars, pretty awesome.
The top of the Reichstag building. There's supposed to be a good view of Berlin from here, but the weather was bad and the glass had all fogged up that night. The building is quite interesting though, give it a go if you're in Berlin - it's free, but you've got to make an appointment on the website first and bring along your passport.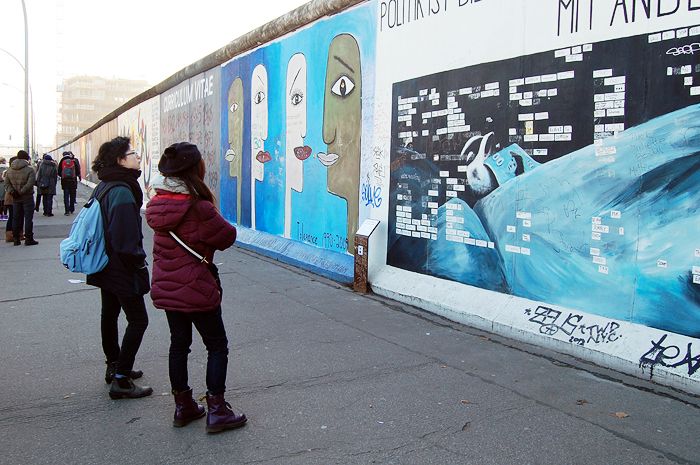 On our last day, we met up with Carrie, who's travelling in Europe, and went to check out East Side Gallery.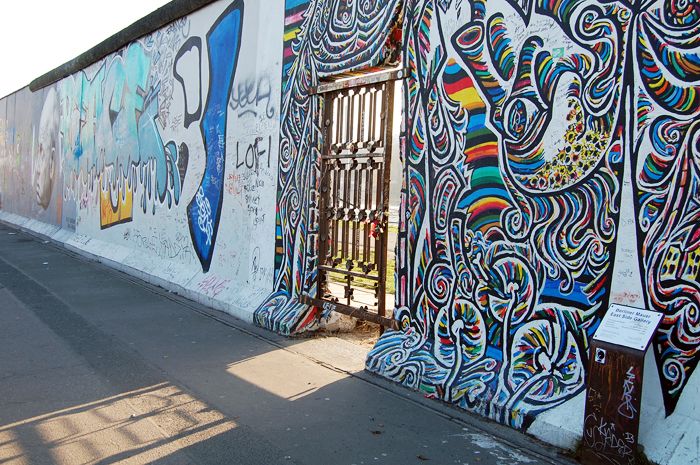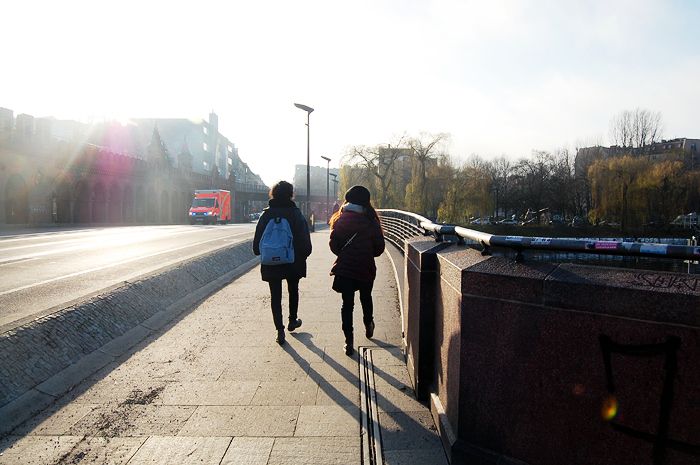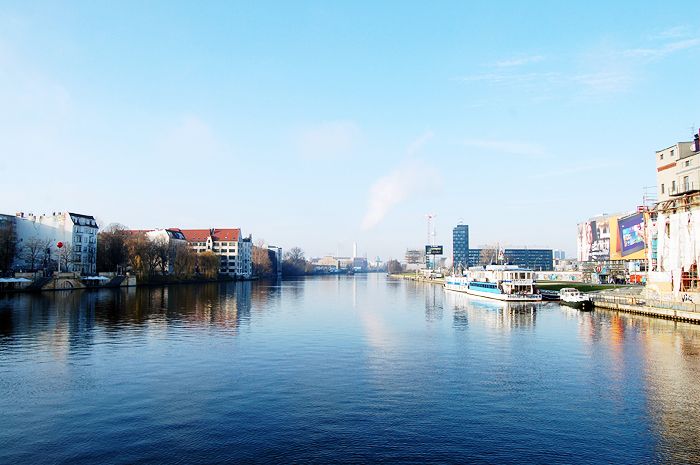 As you can see, we finally had some good weather.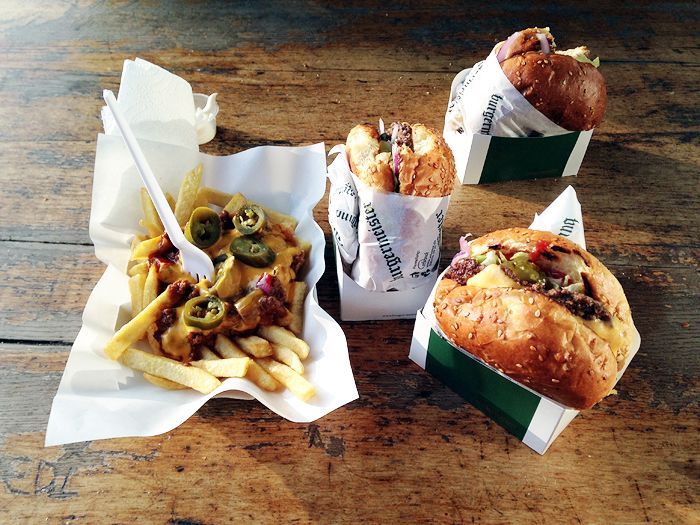 Ate burgers under a bridge.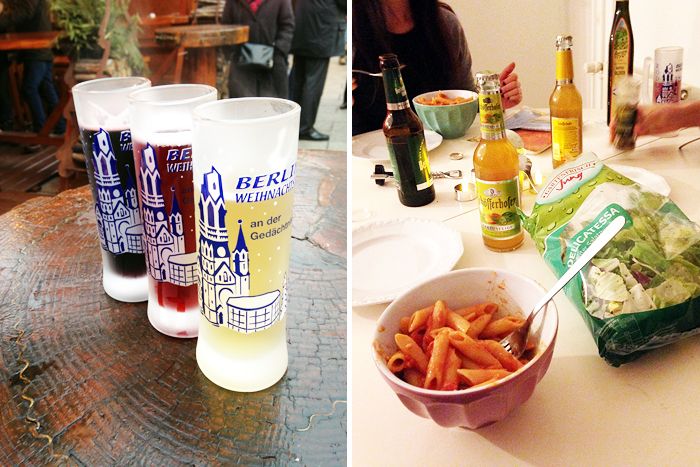 Afterwards we hopped over to the last Christmas market on our list of Christmas markets and drank some mulled wine. We then went home to cook ourselves a pasta dinner, with a side of salad-in-a-bag (which we got very familiar with over our trip).