MY FAVOURITE CITY. I am really glad Wai Lam insisted on going to Prague when I wasn't to keen on it to start with. It's stunningly beautiful, there are quite a few sights to see, it's walkable and the people are friendly. Don't miss Prague if you're travelling Europe, guys. It's only 4 hours by train from Berlin/by bus from Munich so there is no excuse.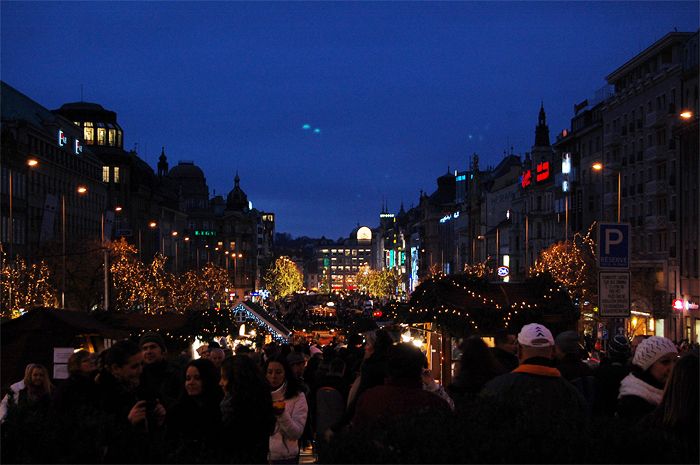 Christmas Markets at Wenceslas square.
Delicious market food.
My favourite building in Old Town, Church of Our Lady Before Týn.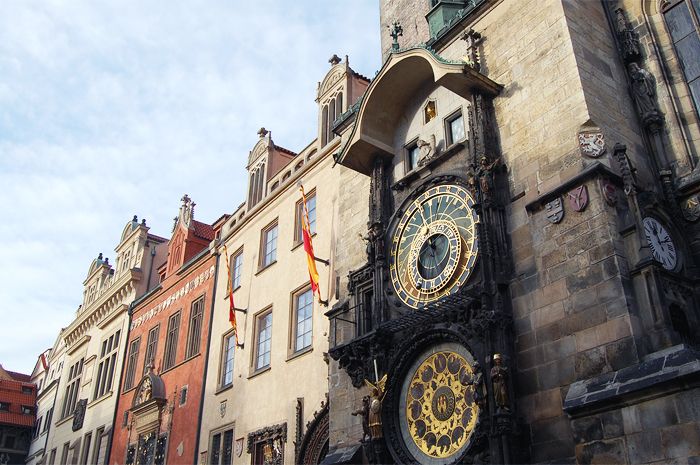 The famous Astronomical Clock, it rings every hour and these little figures come out. It's pretty overrated.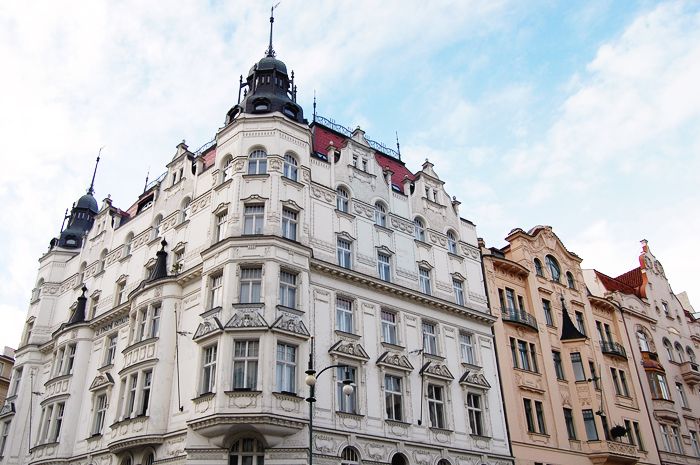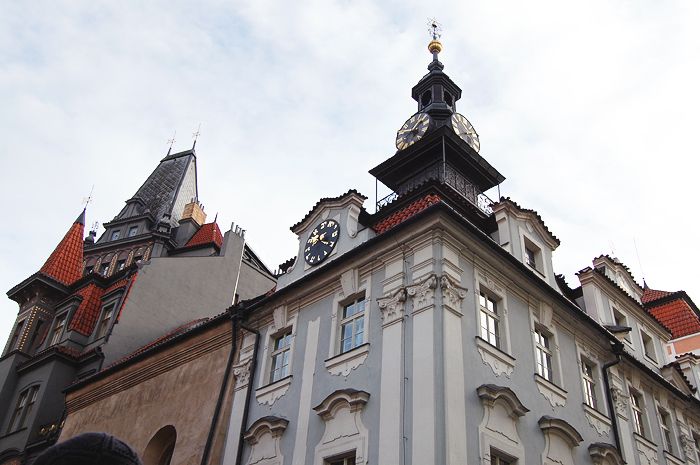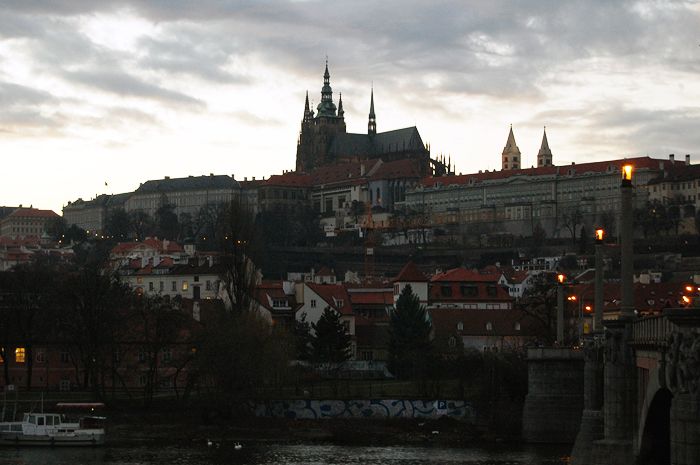 Prague Castle, across the river.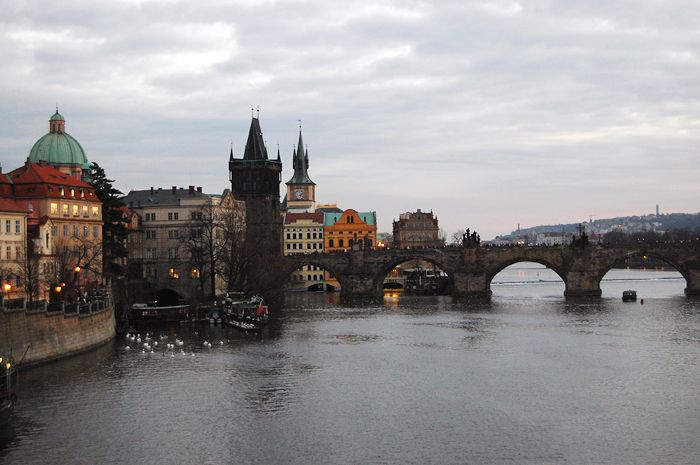 Charles Bridge.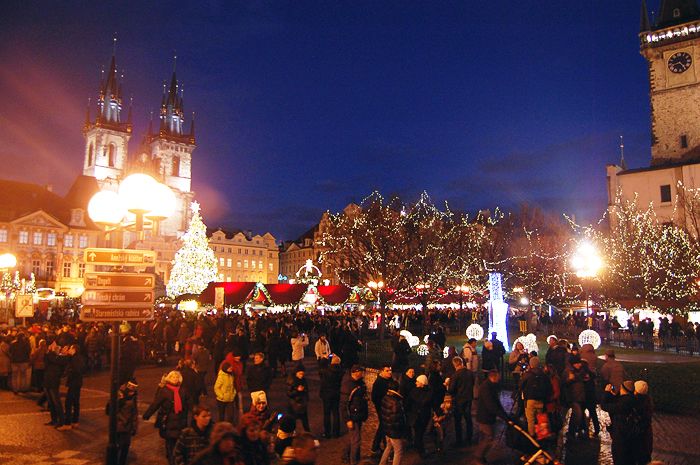 Old Town Square Christmas markets at night.
Photobombed by birds.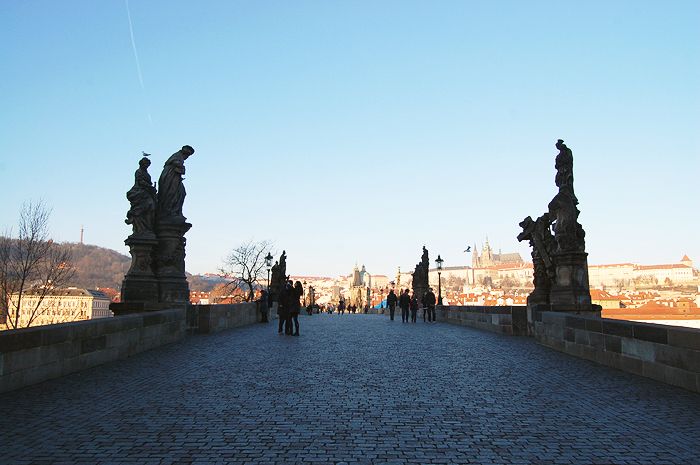 Our plan was to "hop over Charles Bridge quickly to get to the castle early".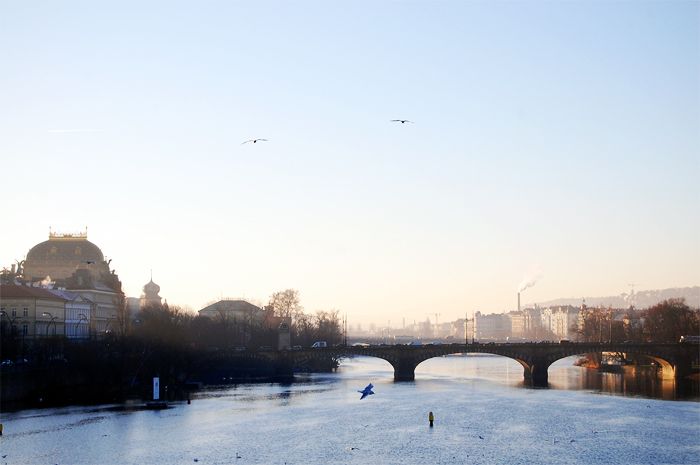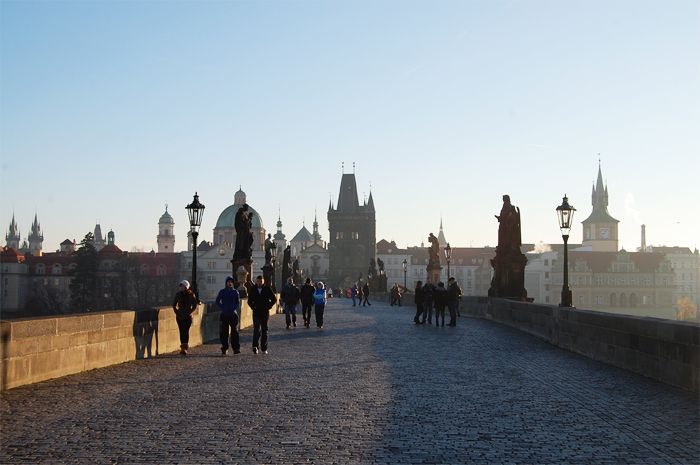 Rookie mistake. One does not "hop over" Charles Bridge at sunrise.
It took us about half an hour of photo-taking.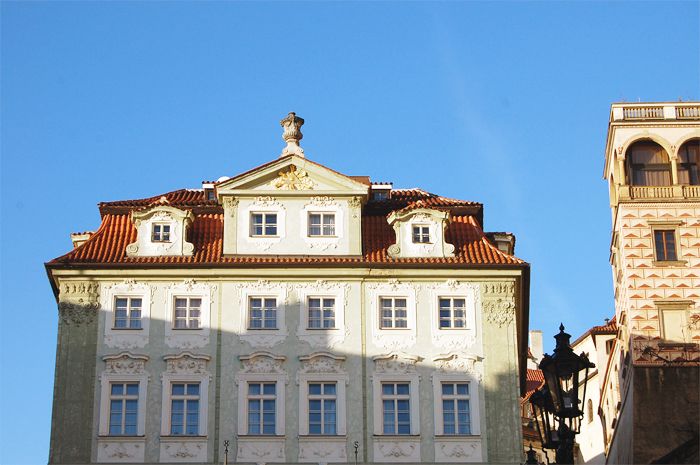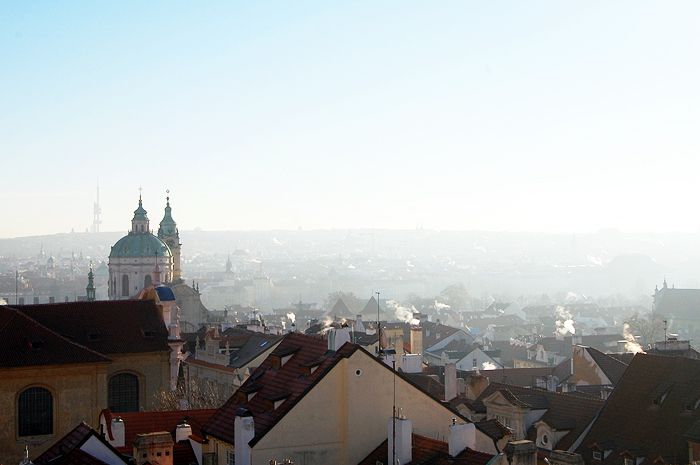 We were almost up at the castle when...
my camera ran out of battery
. I hadn't thought to charge it. Let me just say, I have never been so angry with myself in my life. So for the rest of the day if I wanted to take a picture I'd have to take my battery out, warm it up a bit, and then put it back in, and that would work for a single snap. Luckily my iPhone camera is alright.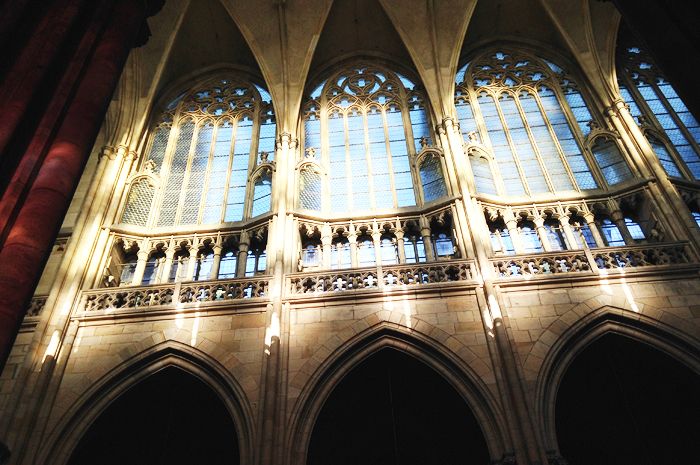 Inside St Vitus, which is inside the castle complex.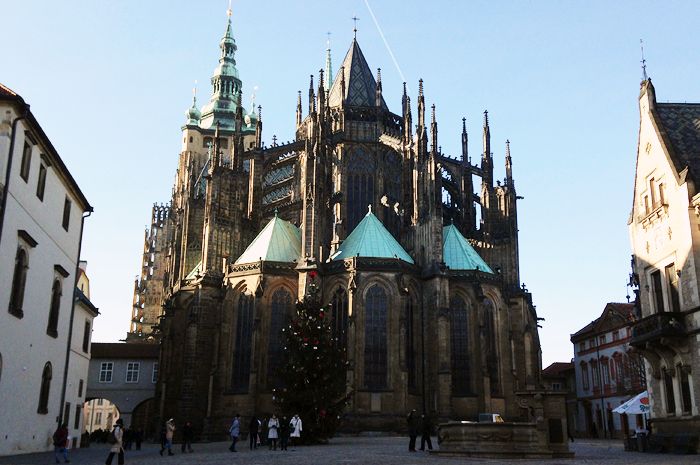 The back of St Vitus. Apparently it took 700 years to build.
After we finished the castle, we set off to explore the rest of the west side of the river. A cliffhanger because I had to split the pictures, I have too many. So look out for part ii.