I spent the majority of my summer break in the northern hemisphere, so I haven't been doing many summery things (e.g. no beach yet this year!). On Tuesday, Wai Lam and I got together to do a goodbye-summer picnic.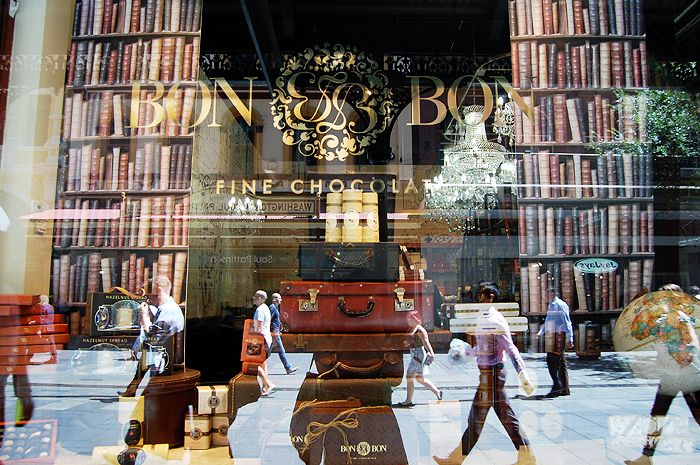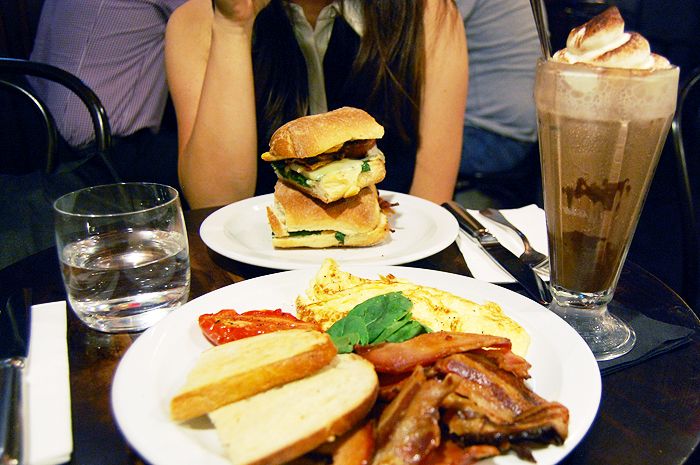 But first, we brunched. She took me to this cafe underneath Bon Bon, the chocolate store at the end of The Strand (the Pitt St side), which I never knew existed. My eggs and bacon were satisfactory but the ice chocolate I got was AMAZING, best ice chocolate I've had in Sydney. Definitely going to go back to try their hot chocolate when the weather cools down.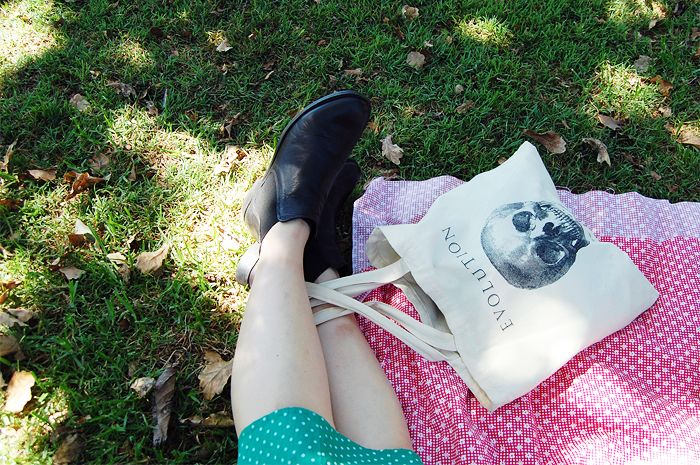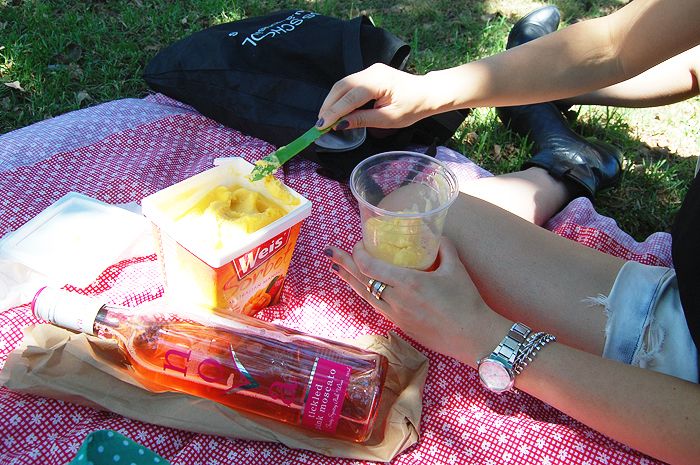 We then hit up the supermarket and took the bus to the Botanical Gardens, where we set ourselves up. Pink wine and sorbet has become our picnic M.O.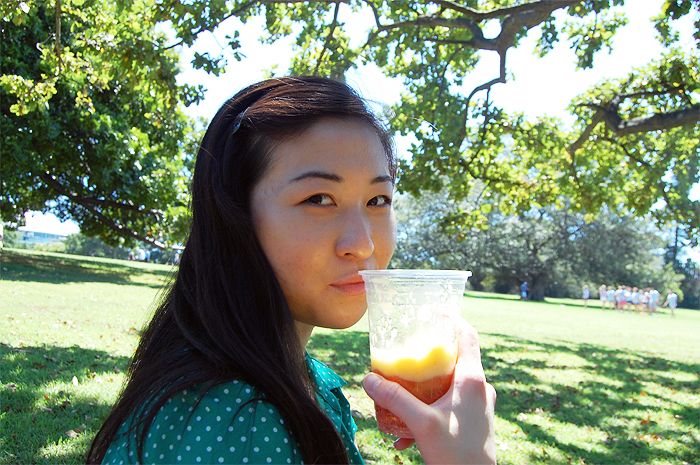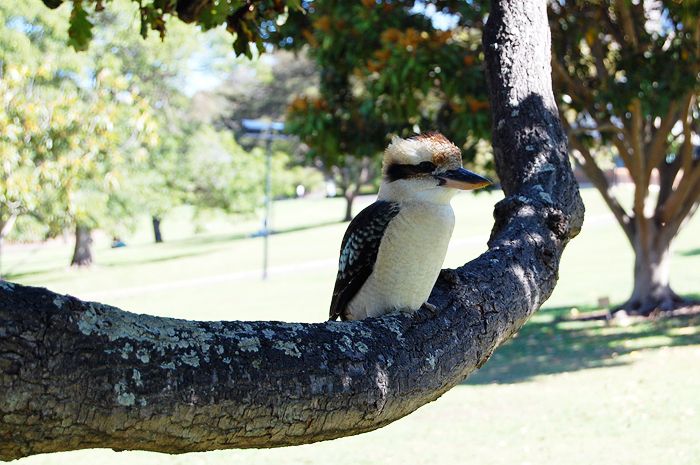 A baby (?) kookaburra which settled on a low branch near us. It was less aggressive than the
last one
.
Last day of summer today... but I'm excited to wear my winter clothes and have some good midyear travel ideas (I've just got to rope my friends into them).