Last time I visited Paris, I left feeling pretty neutral, leaning towards the negative side. I wasn't keen to go back, actually, but it made most sense to pass through Paris on our way to London. Funnily I enjoyed it more this time round (maybe the secret to liking things is to be really pessimistic?). We managed to pack loads into our four days, so it's another two-parter.
Started off by getting in the Paris mood by seeing the Eiffel Tower. And hello Paris in the sun!
We then went to the top of the Arc du Triomphe for the view. Alas, the weather had turned on us.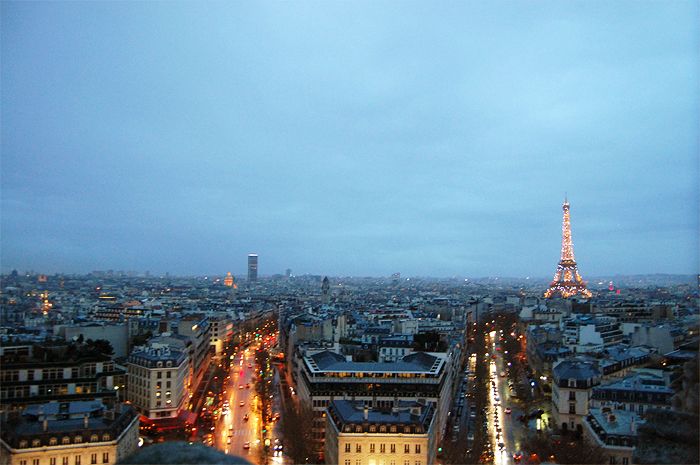 We hung out until nightfall and saw the tower sparkle.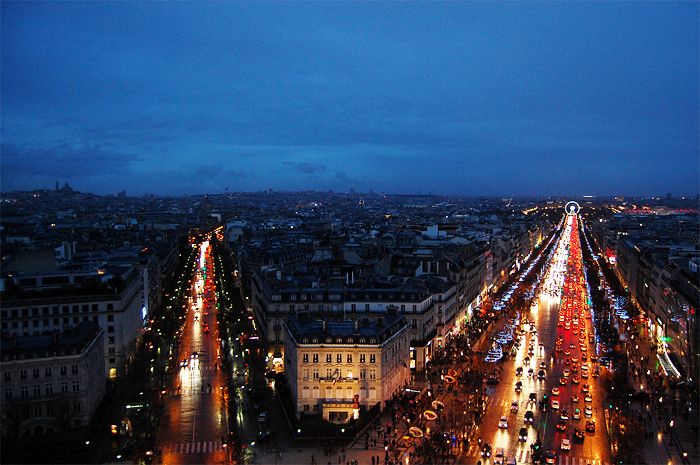 The Champs Elysees, where we went next, was packed with people (last weekend before Christmas). We walked all the way down it, checked out the Christmas markets, and walked all the way home along the Seine. It was lovely but exhausting.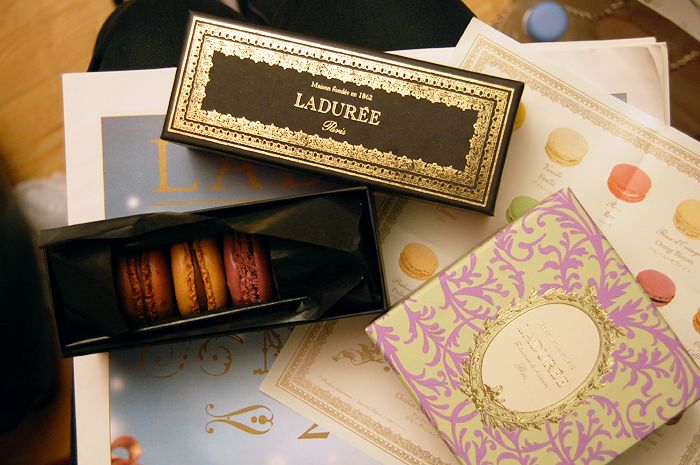 We were sustained by the thought of the macarons we had bought at Laduree.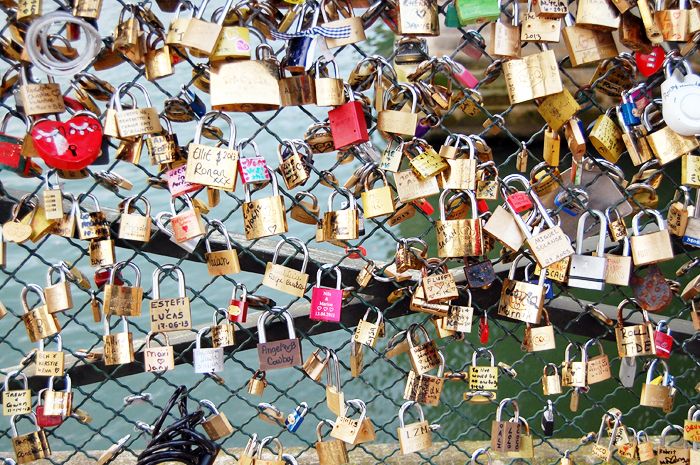 On our way to the Louvre the next morning.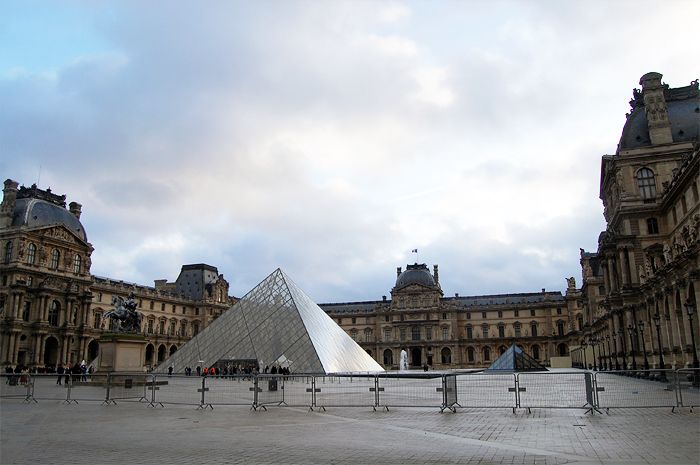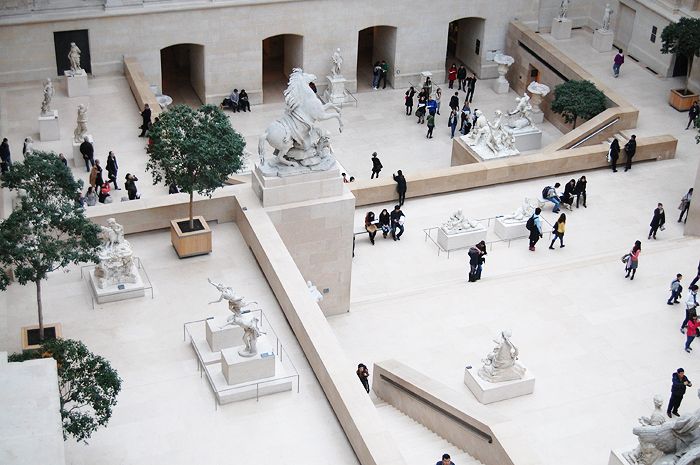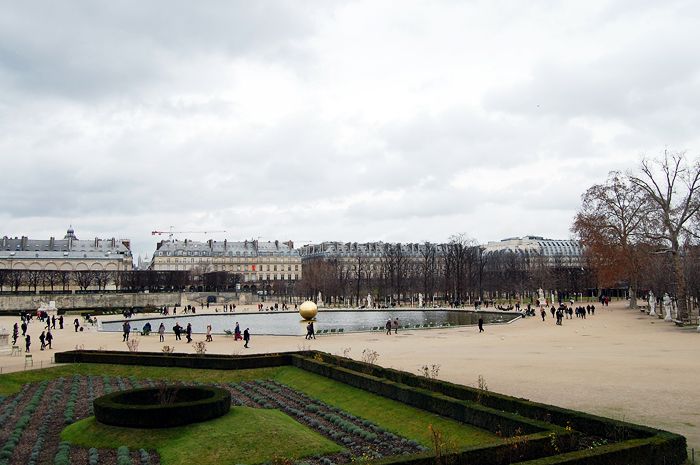 Afterwards we popped across the Tuileries for lunch...
At the famous Angelina. The hot chocolate is quite as good as they say, really thick and rich with cream you stir in.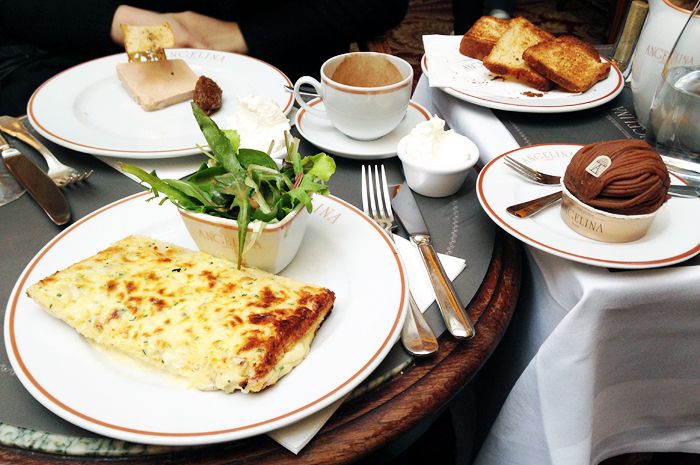 The food is okay, but horrifically expensive. Just one tip from us, don't get the Mont Blanc. Don't get it. It's basically a blob of cream covered by this chestnut icing stuff that you get on cakes at Asian bakeries for a dollar. Seriously.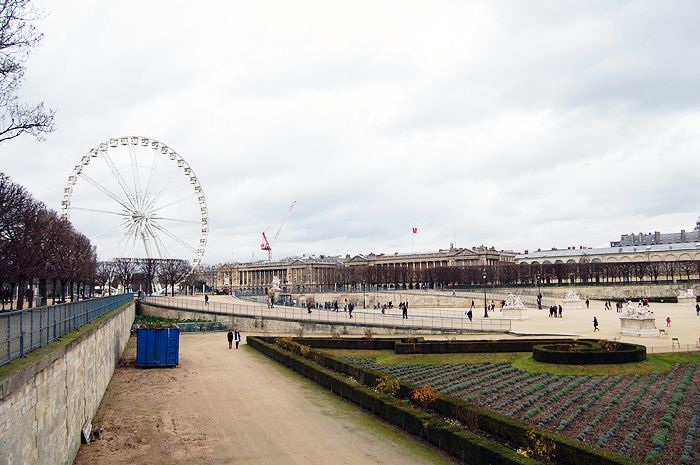 We then lined up for 2 hours to get into Musee de l'Orangerie, where a couple of Monet's Water Lillies are (no photos in those rooms though, boo). They were gorgeous, though, I love how it was set up.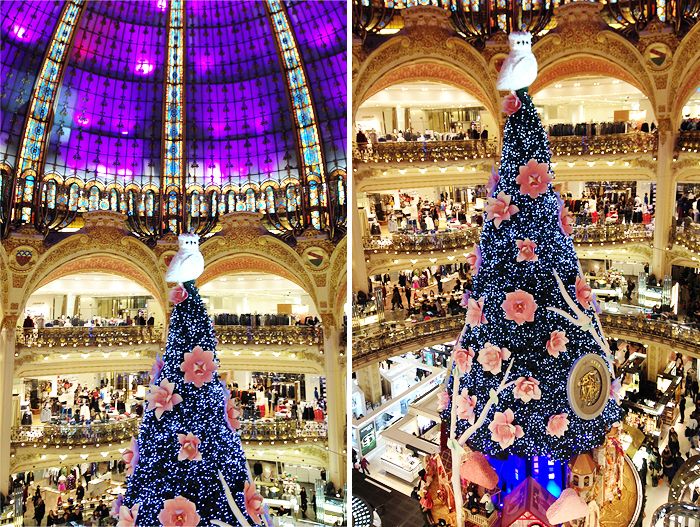 Afterwards, we walked over to the Galeries Lafayette to see their Christmas decorations.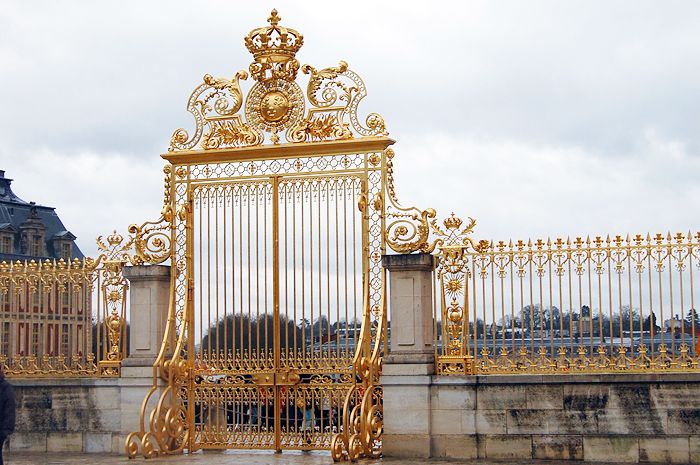 On Christmas Eve, we went out to Versailles. It was horrible weather, wet and windy, but there was still a huge line to get in. We entertained ourselves by telling people who cut in to go to the end (it was very satisfying).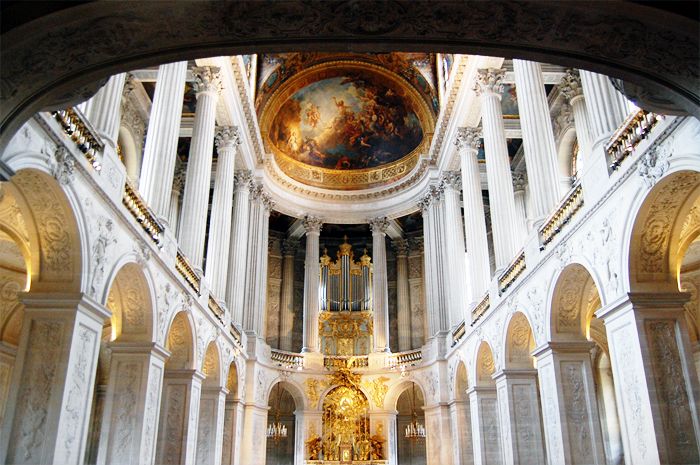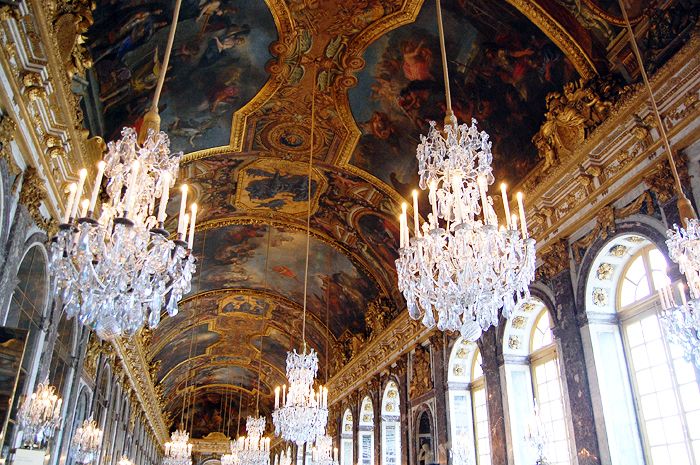 I'm going to go ahead and say it... I didn't find the interior that impressive. I liked Charlottenburg Palace in Berlin better. The gardens of Versailles were closed that day though.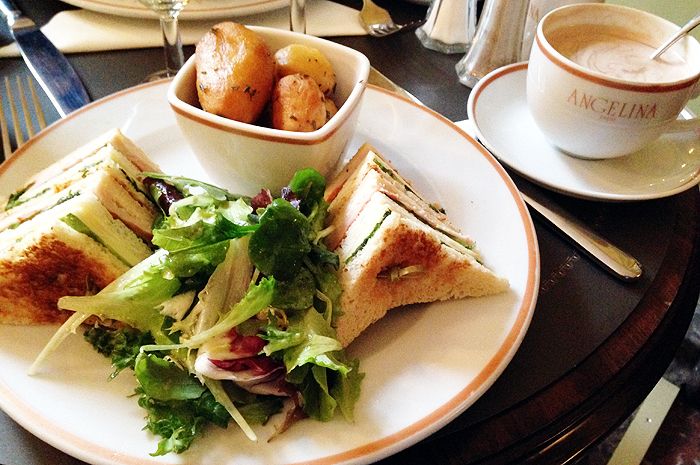 We somehow reasoned that it would be okay to treat ourselves at Angelina again. I had the most expensive club sandwich of my life, and it was pretty terrible. Don't get it.
And here is where I'm splitting the post, part ii coming up!