Sort of dropped off unexpectedly there, but for the past two weeks I have
hated
my blog. I couldn't stand to look at the layout anymore and that first picture of the last post (of Carnaby St) was really getting on my nerves, so everytime I looked at my blog I just closed the window in disgust. So I have now changed the layout and with this post I shall relegate the Carnaby St photo to not-the-first-post status. To be honest I've been in a bit of a blogging/life rut. I have a lot of spare time this year but I still feel busy yet unproductive. I feel restless and itchy emotionally (but physically too because my eczema is flaring up), like I'm running out of time. My god, I'm having a quarter (fifth?) life crisis.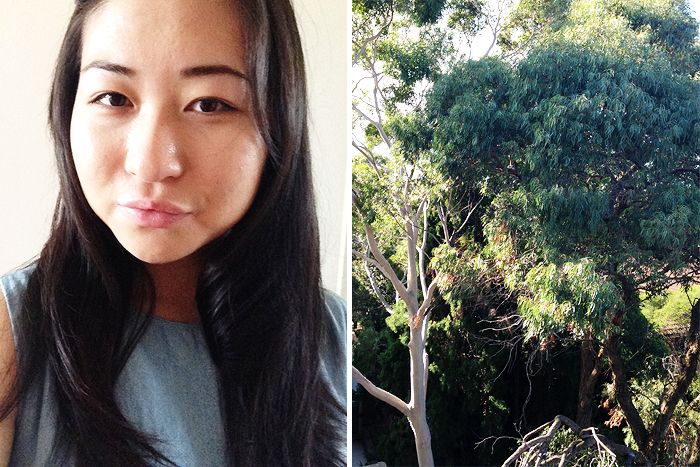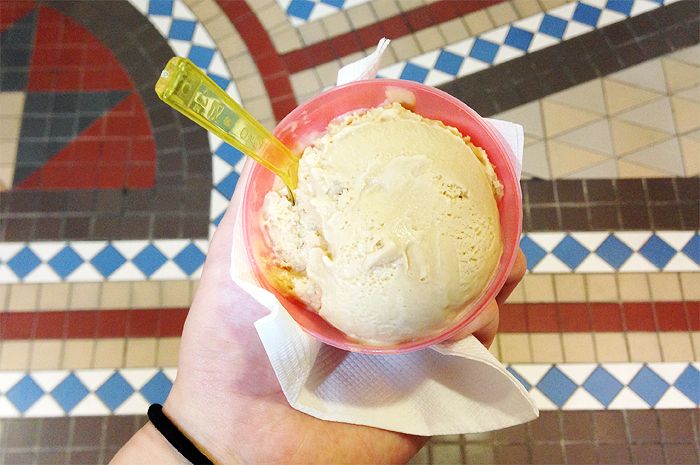 I haven't been doing anything blog-worthy lately so here are some tag questions I stole from
Louise
, brought to you by a rainbow, my selfie face, some trees, and salted caramel gelato.
01 –
What do/did you study in college/uni?
I'm studying medicine right now, halfway through my degree. It's hard and I'm always complaining about it, but there's nothing else I'd do. I know I don't really talk about it here but I don't want to accidentally break any rules with patient confidentiality and such. Plus, it's such a big part of my life I actually like to keep this blog med-free as a reminder that I can do other things too.
02 -
Do you have a secret dream you've been putting of to make happen?
I don't have any secret dreams, but I do want to travel South America and Africa. I've been putting it off cause it seems like it would be a lot harder to organise than a Europe or USA trip!
03 –
What is your favourite book from your childhood, and why?
I could be cliched and say Harry Potter, but another series I loved was the Anne of Green Gables one. I read the first book when I was 11, and over the years I always come back to re-read the series, so I sort of revisit her at different times in her life as I'm also growing up.
04 –
Do you have a favourite artist/artwork/museum? And why is that?
I don't really have a favourite artist or artwork... my favourite art museums are probably the Tate modern in London and MoMA in NYC, because the stuff they have is... fun to look at. Also the Bode Museum in Berlin, right before closing when no one else is there, for the atmosphere.
05 –
Name three of the best musicians ever, and what are your favourite songs by them?
I don't have any musician loyalty so I won't claim that they're the best musicians ever but here is a representative sample of what I like right now:
Sister Rosetta - Noisettes. I discovered them on the St Trinian's soundtrack, I love their first two albums.
Human Being - NONONO. A new band, you might have heard their song Pumpin' Blood.
400 Lux - Lorde. LOVE her right now, even though it's not the kind of music I usually listen to. This album will always remind me of my '13 Europe trip; it's a really good soundtrack for staring out the window on a long train or bus ride.
Here are five questions from me. Do this on your blog! Or just in the comments, if you like.
01
– Last TV show and/or movie you watched, last book you read, last song you listened to?
02
– What did you eat for breakfast this morning? How did it compare to what your ideal breakfast would be?
03
– What's something you're looking forward to in a) a week b) a year?
04
– What's your usual coffee order? And if you don't drink coffee: how do you take your tea?
05
– Post a selfie! Do you have a "selfie face" (as apparently I do)?
I'm going to take my pessimistic self to bed now, I reckon I must be sleep deprived. Maybe I just haven't recovered from going clubbing three weeks ago. Thanks for all the comments as usual, will return them soon! Also, I still have one more Europe post to go, oh dear.