We had awesome weather over the Easter break. To make the most of it, we did a beach day last Wednesday. I actually like beaching in autumn more than in summer, because it's not as hot and the UV isn't as strong so you don't feel like you're actually being roasted. Plus, fewer people.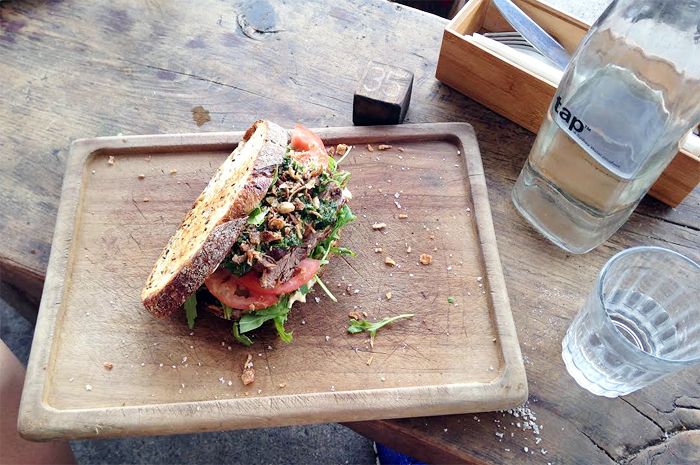 First, lunch at Porch in the northern part of Bondi Beach, which has a disturbingly healthy menu. I went for the steak sandwich.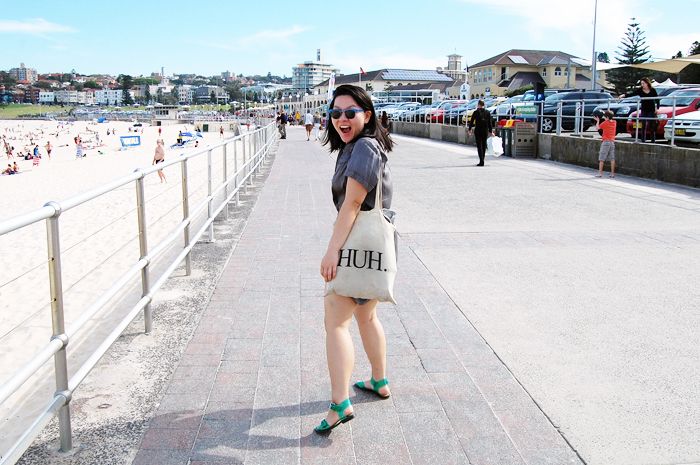 We strolled down along the beach... here's YY.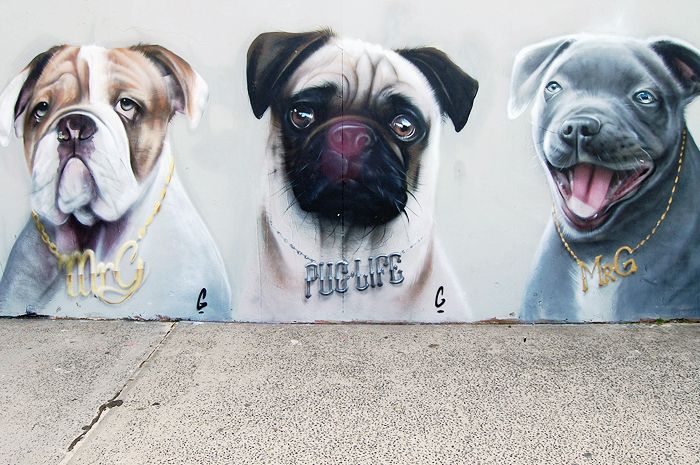 Here's one of the murals along the path.
We skipped Bondi Beach entirely and headed along the Bondi-Coogee walk, which is quite beautiful.
OMG Wai Lam get down from there!
Me, thanks to Wai Lam.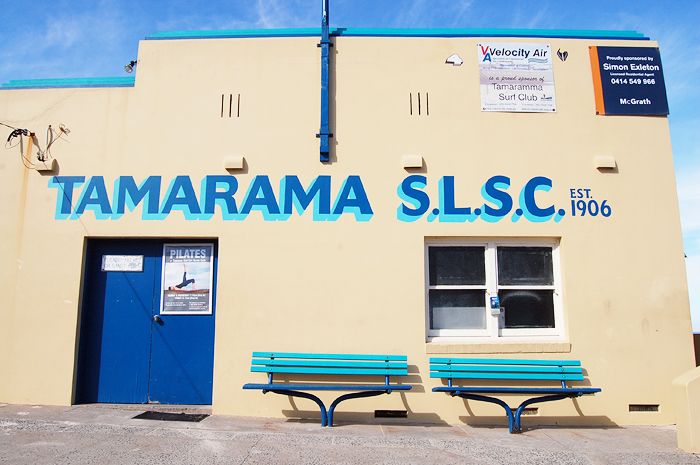 Our aim was Tamarama, one of the smaller beaches along the walk about 15 minutes away.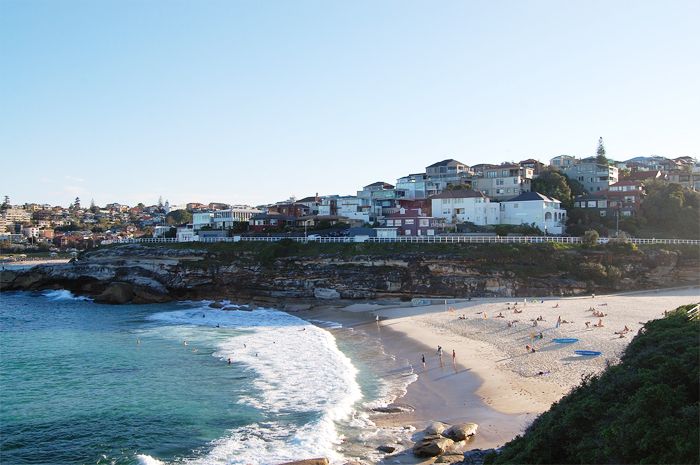 We sunbathed and swam for about an hour and a half, until golden hour.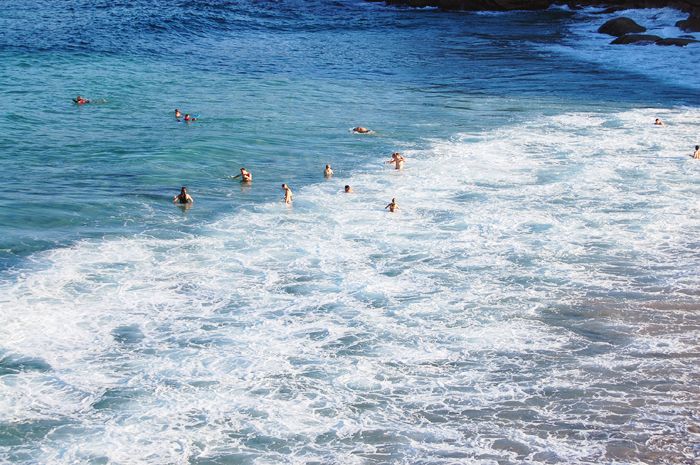 Lots of photo ops as we headed back to Bondi because in the afternoon light suddenly everything looked even better.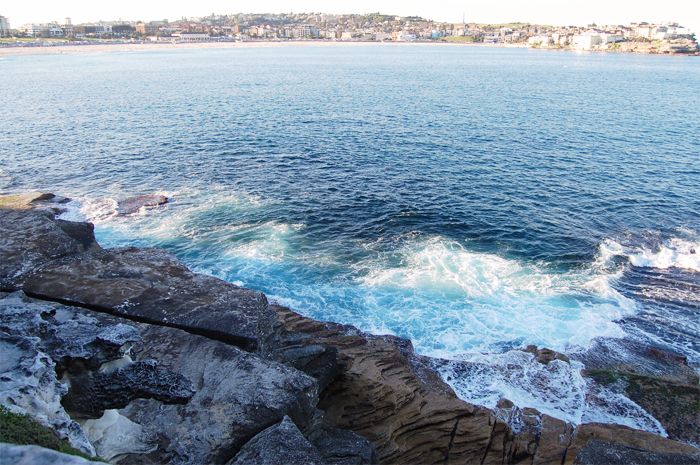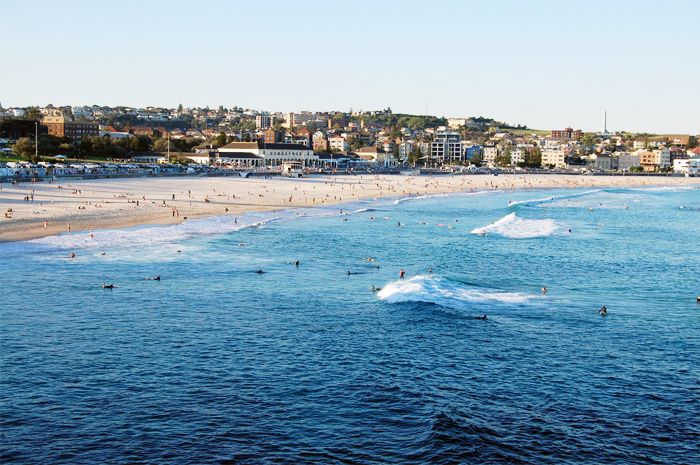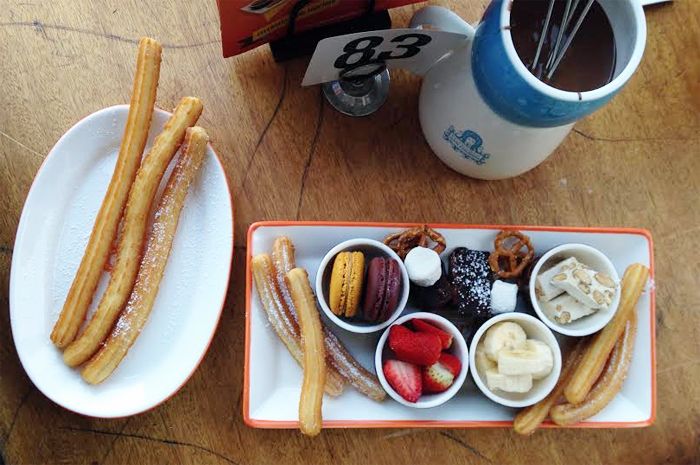 We were starving (something about swimming in the ocean does that) so we finished the day with churros.