Monday was my 21st birthday, so I rounded up some friends and we went to eat and karaoke at Mizuya. I wouldn't count Japanese food as one of my favourites but I like how you can have a room and order food off a screen (don't even have to interact!). Somehow I always do karaoke for my birthday, it's just feels like a good birthday-ish activity to do.
Test tube shots... the strength of which I'm doubtful of.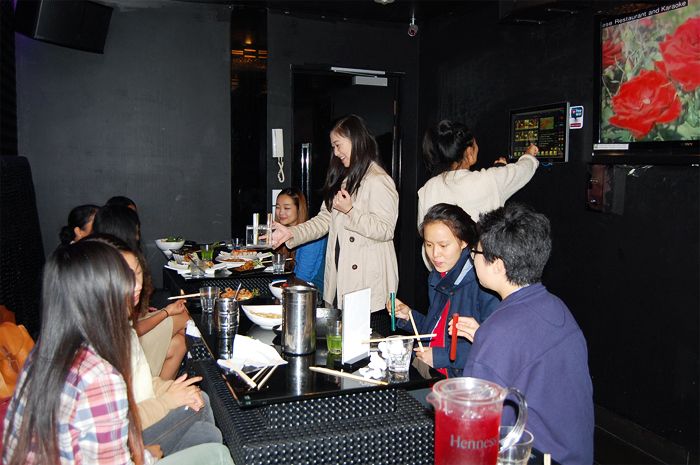 We all had our coats on to begin with because it was freezing in there!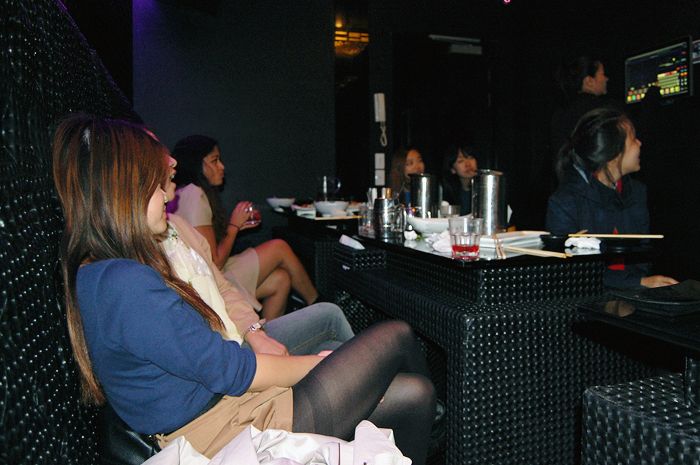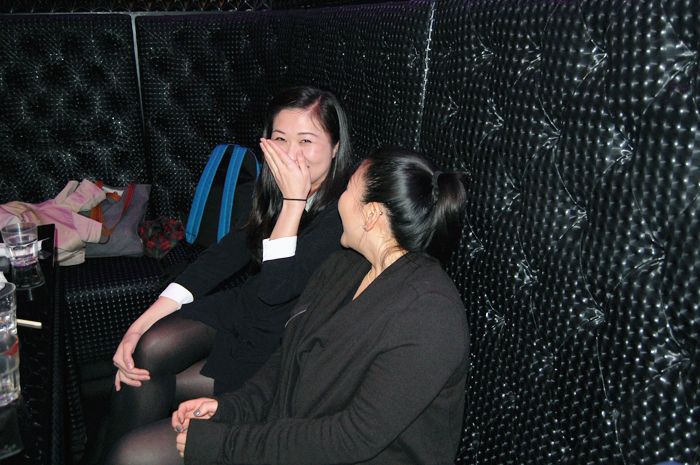 The unusual number of pictures of me in this post (sorry) are thanks to Wai Lam and Carrie who took over my camera for a bit.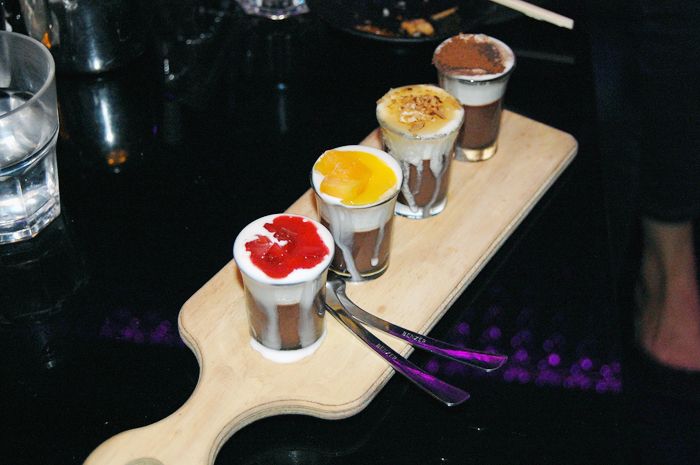 Didn't get many pictures of food but here are some little chocolate mousses.
I've been meaning to post more, I've been taking and editing pictures and everything but there's always a block when it comes to writing it up! I have a bit of a backlog now, which I will work through. Have an awesome (long long) weekend! I finally finished off that paper I'd been working on and I'm going to force myself to make the most of a bit of temporary freedom.