Well I have certainly managed to drag the Europe trip posts out. This is the last one (phew), from Edinburgh, before we left in early January. I didn't get many pictures, because on one of the days I forgot to put the battery back into my camera after charging it (oww). It's very pretty city, and felt very small especially after London. We spent two and a half days there (half a day was spent drying off after a morning of particularly horrible weather), and we saw most tourist type things. We actually took the sleeper train up from London, and I got so many kicks from sleeping in a bunk on a train. Wai Lam, who had become sick, was less impressed.
Bathroom in The Elephant Cafe, one of the cafes in which JK Rowling worked on the first Harry Potter book. The HP-related graffiti is awesome, the toilet seat had "Ministry of Magic" written on it.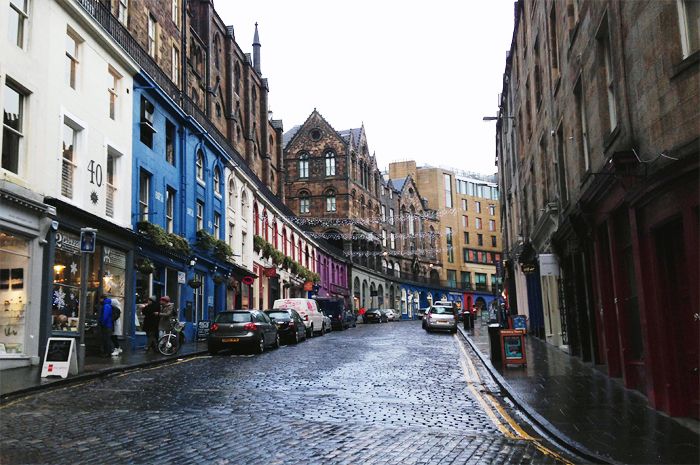 Victoria St, which apparently inspired Diagon Alley.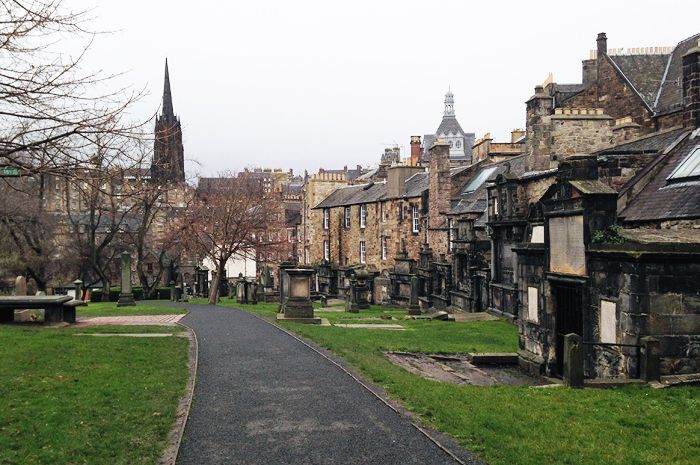 Greyfriar's Kirkyard.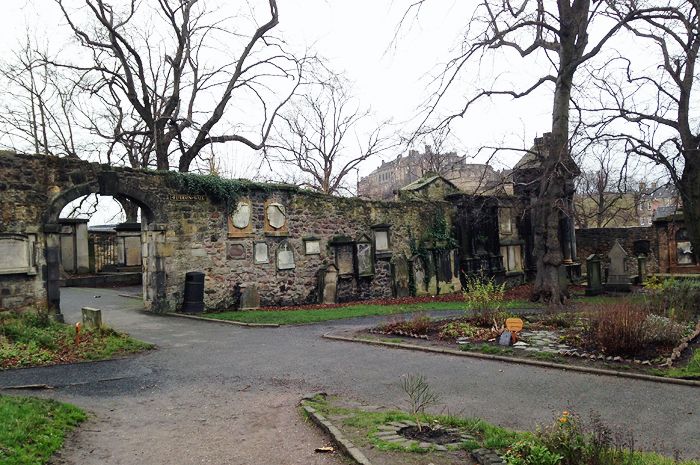 J.K. Rowling took inspiration from some of the names on the gravestones, like Thomas Riddell's.
Edinburgh Castle.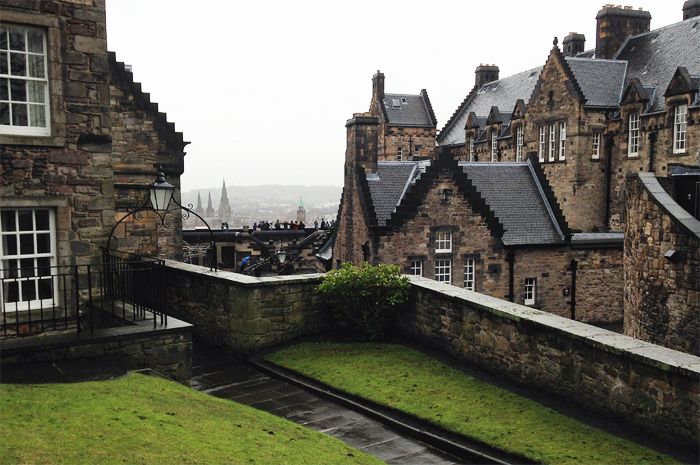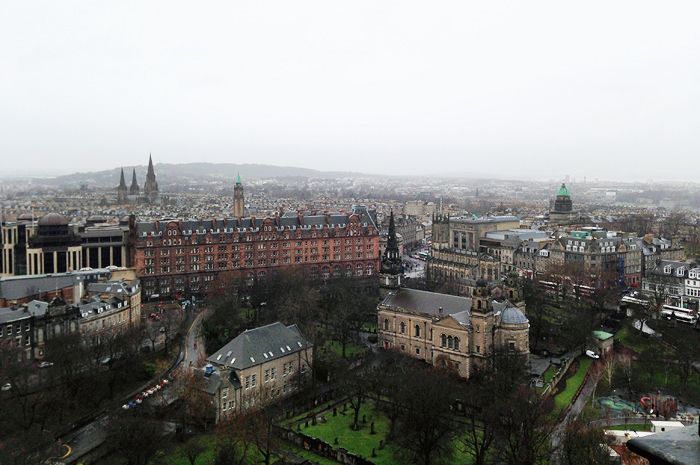 Because Edinburgh is built on hills, there are a lot of small staired lanes to link the streets at different heights - I loved them.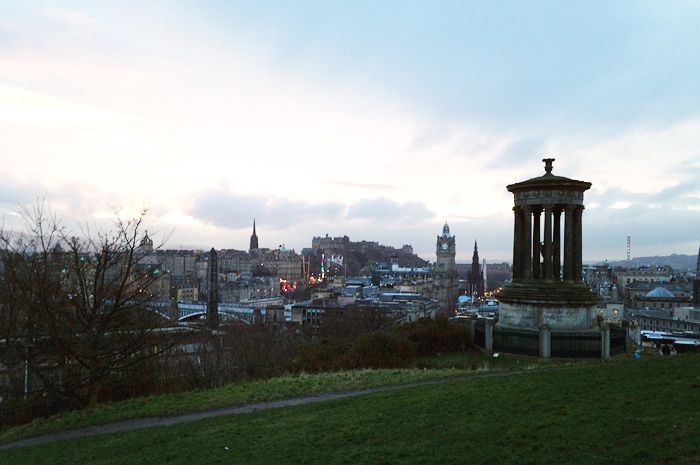 View of the city from Calton Hill.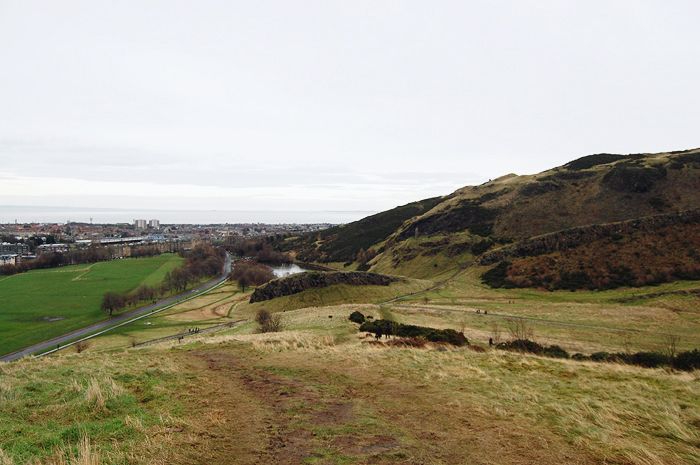 On our last day, because it had stopped raining, we thought we'd conquer Arthur's Seat.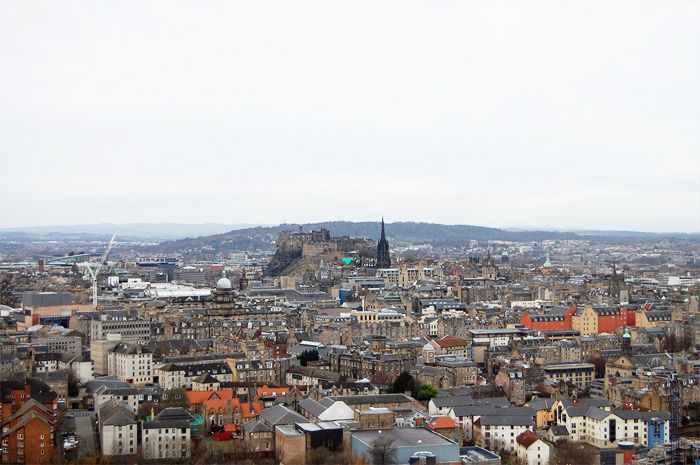 View of the city from somewhere near the top.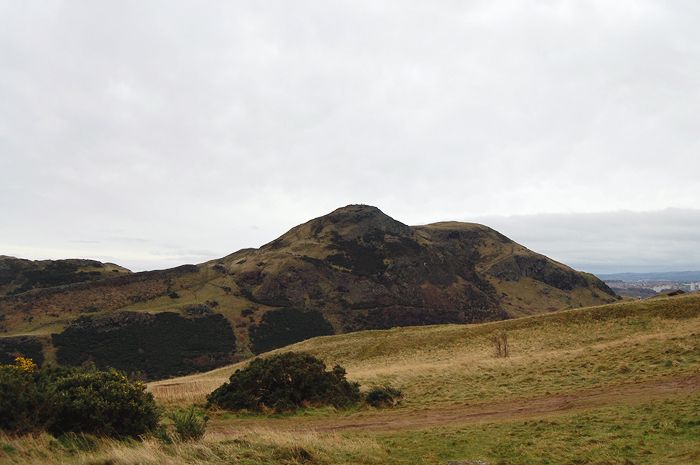 It was really, really big - you can't get a good sense of scale from this photo.
Well that was a marathon of travel posts! I haven't even posted anything from my trip to China yet - might save those for a rainy day, or when I'm away again... e.g. in July, when I'm going to New Zealand! Woohoo, roadtrip! We're there for a short while, only 9 days actually, because we had to sync up all our break dates. But it's only 3 hours away, not like the US/Europe where you want to make the most of a 24 hour flight. Super excited because this will be different and more about natural scenery, like fjords and glaciers (and Hobbiton, at my friend's insistence).