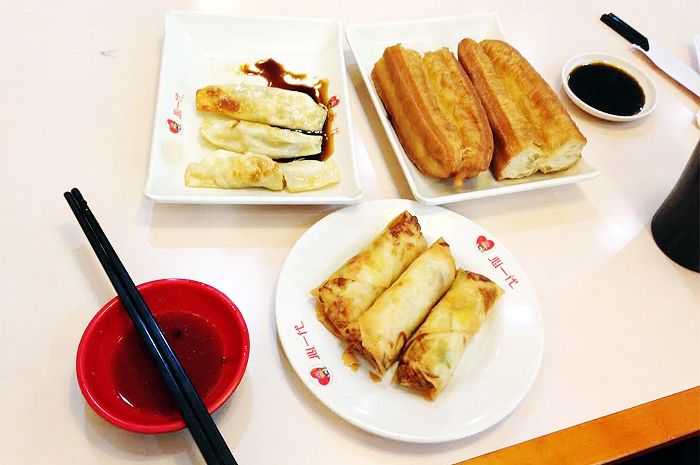 Best breakfast food in Shanghai - pan fried dumplings, spring rolls and fried dough sticks. Fry anything and I'll eat it.
Vanilla gelato with honeycomb pieces, with a chocolate top and a syringe full of caramel syrup from N2 Gelato. Is this everything I love or what?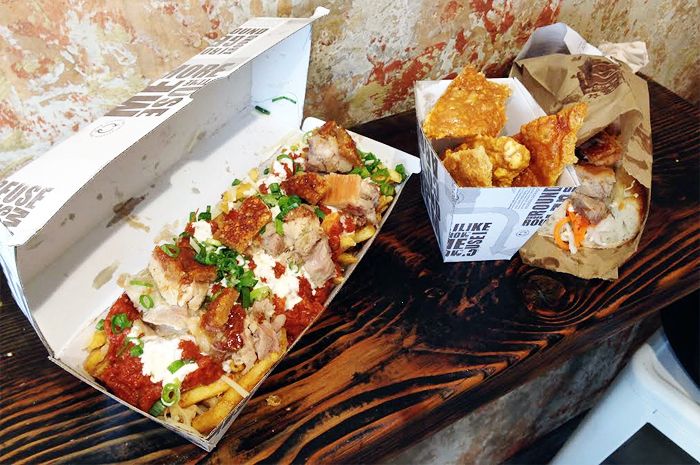 There's this place in Darlinghurst called Mr. Crackles which sells cups of pork crackling on its own?! I got the nacho fries with pork crackling.
For the rest of my food round-up from the past two months or so,
check out my guest post on Daisybutter
!