I'm obsessed with guacamole at the moment. I hated avocado until a couple of months ago, never ordered anything with it, but then I just woke up one day craving guacamole. Since then I've turned into a complete guacamole
fiend
, I've probably made it about 5 times in the past three weeks. Coles keeps discounting avocados as well, which is giving me a good excuse.
I'm lazy so my guacamole is really simple - for every one avocado, I squeeze the juice of half a lime and use one clove of garlic. This makes it very garlicky though (which I like). If I have some, I also add a tablespoon of sour cream.
Mash it all together with a fork (or masher if you want to get serious).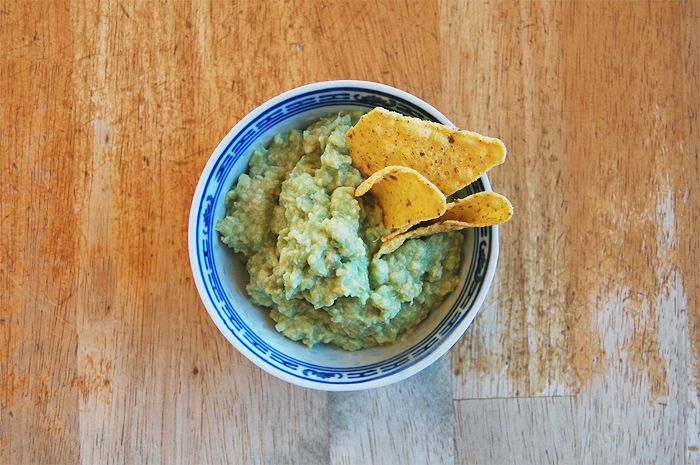 Boom! All done, under 10 minutes (or under 5 if you're more adept at mincing garlic). I only make one avocado's worth at a time, because it doesn't keep for long (max 2 days in the fridge with very tight cling wrap).