I've finally got around to checking out the Biennale. I can't believe
two years have passed
. For those who don't know, it's an art festival held across multiple venues every two years. On Saturday, I went to the MCA and then Cockatoo Island.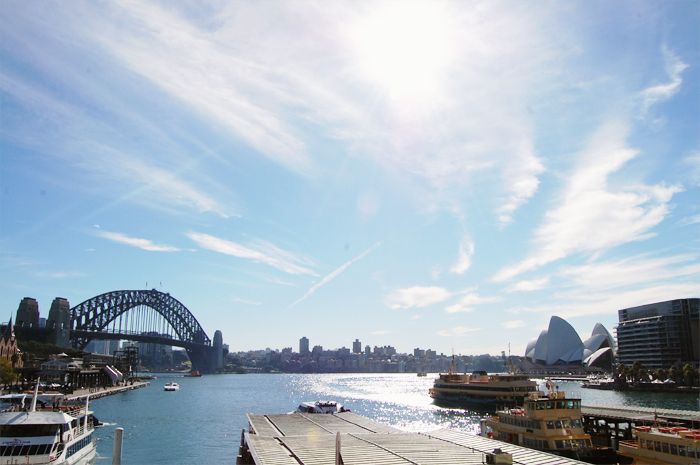 Can't pull into Circular Quay station without taking a photo of the view!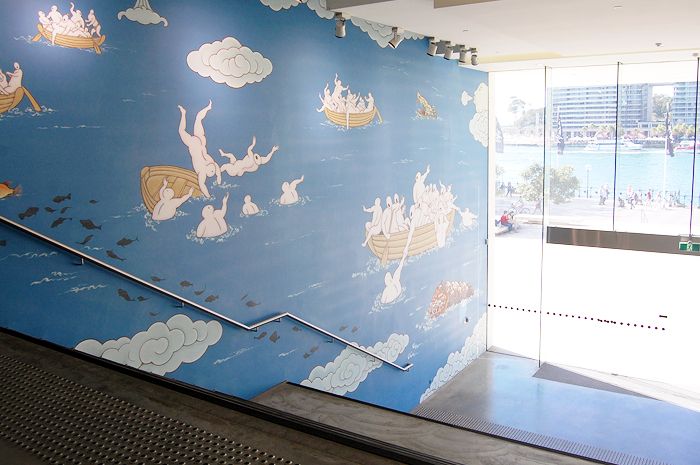 First stop, MCA. I hadn't been in a while.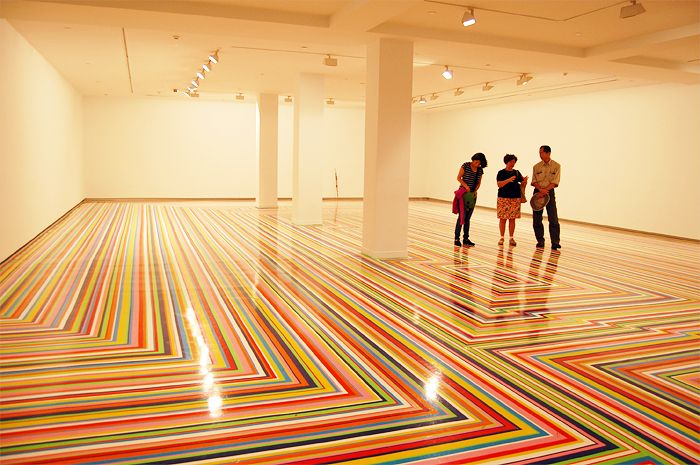 Colourful floor - Zobop by Jim Lambie.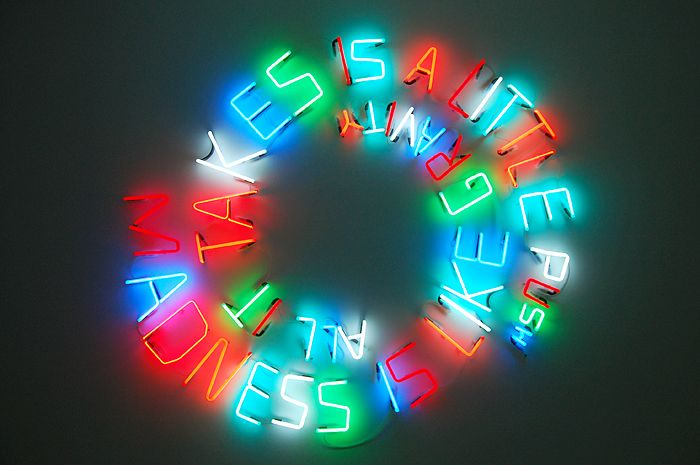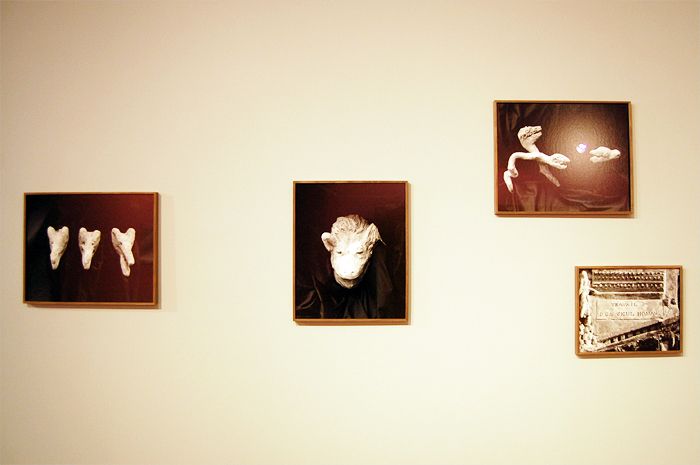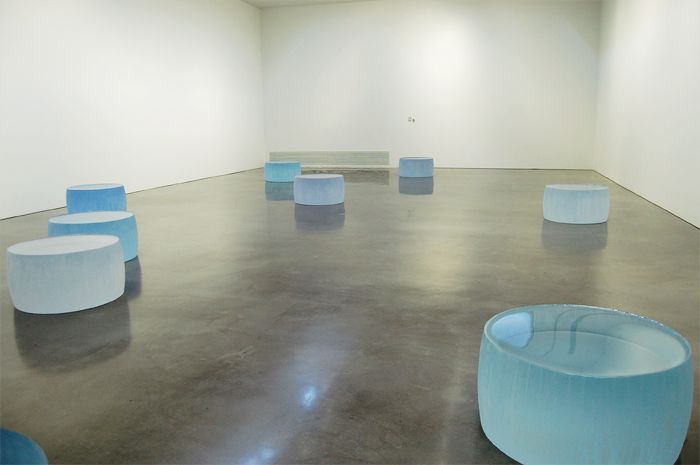 Ten Liquid Incidents by Roni Horn. Probably my favourite one there. These were glass sculptures, but they looked like jellies! No wonder they had to have an attendant there reminding people not to touch them.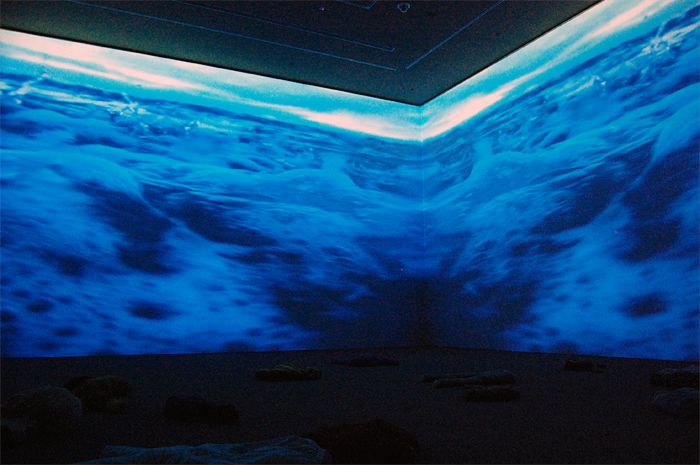 Another one I liked. This was quite a large room, and three of the walls were floor-to-ceiling screens, showing this video. There were cushions all over the floor to sit on.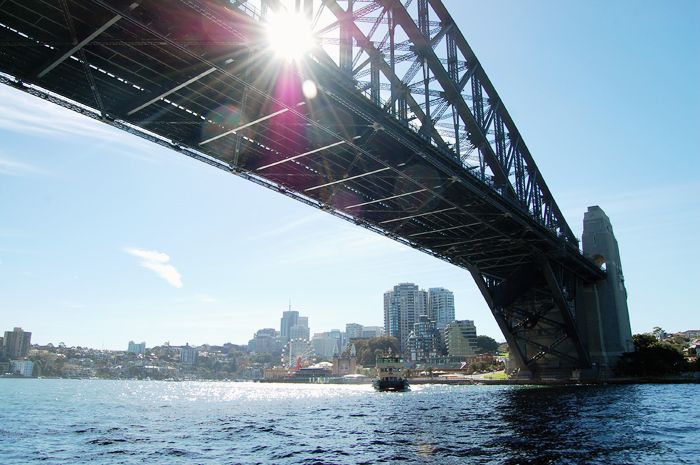 After meeting up with Wai Lam, we took the ferry to Cockatoo Island. The cold snap a few weeks back was a lie. It's been low-20s warm lately.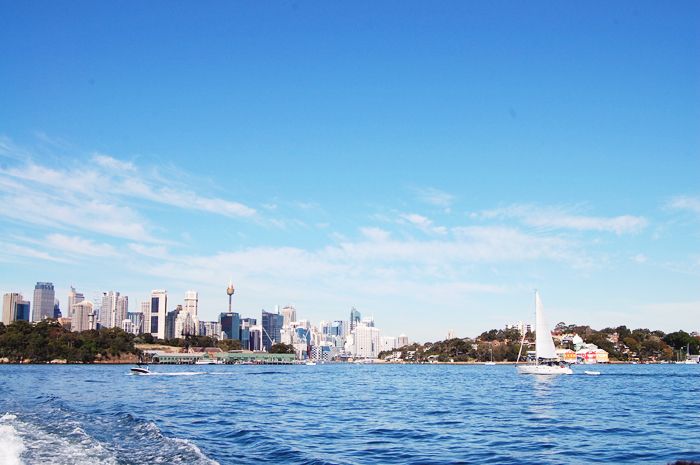 Cockatoo Island is an island on our Harbour, it used to be a prison and then a shipyard. It's now a World Heritage site.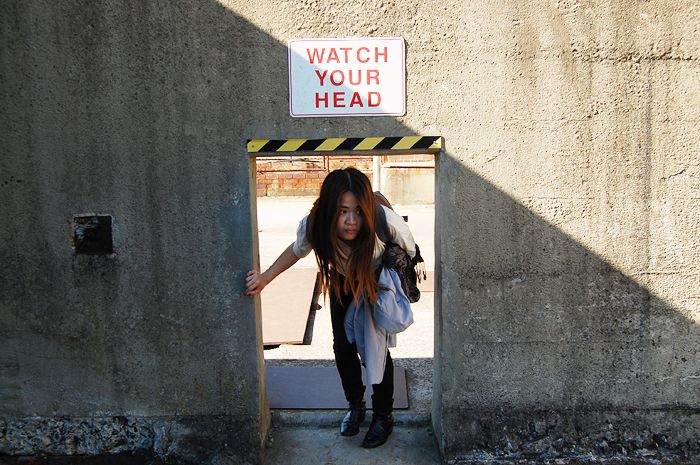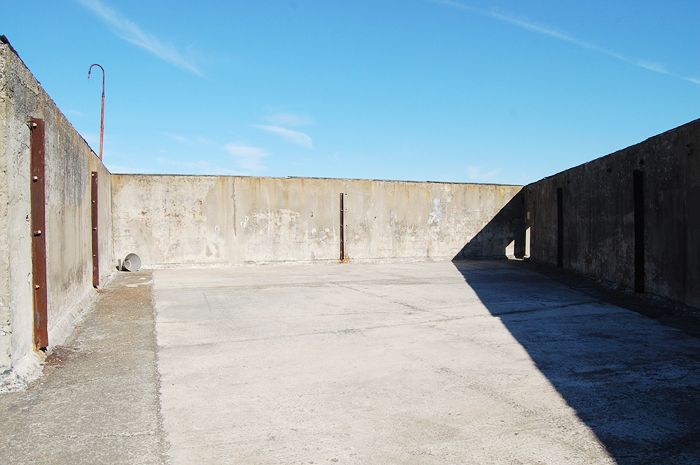 This enclosure was familiar from
last time
, but with a very different piece. It was totally empty, with speakers projecting eerie noises and voices.
Getting my pose on in a little village.
This one was pretty cool. It was an enclosure full of gym equipment that was rigged to make things happen; e.g. when you worked the elliptical it would make the skeleton dance.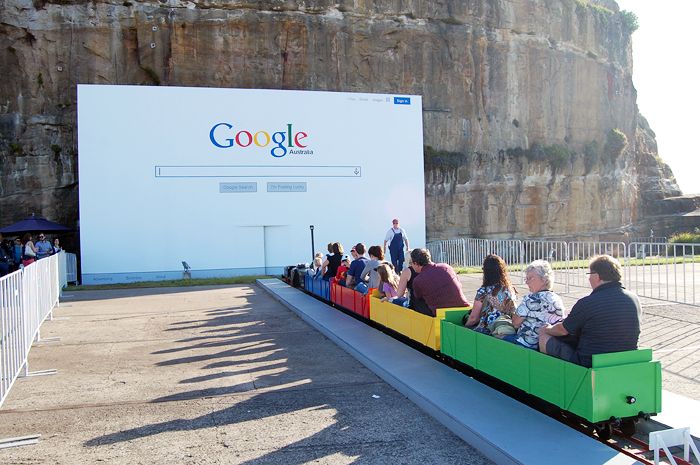 The Google train... can't tell you what was in the tunnel because we couldn't get on before the last train.
Overall, I really liked the Biennale at MCA this year, but to be honest Cockatoo Island wasn't as great as last time. We ended the day in Starbucks in Darling Harbour where we totally saw that guy who plays Jaime Lannister in Game of Thrones, haha!