These are from 1+ week ago, because I'm terrible at getting posts up. Anyway, this was before the current cold snap hit (I'm loving it). It was the tail-end of Easter break and the weather had turned a little bit - overcast and the grass was still damp from the drizzle the day before. My picnic "blanket" is literally just a sheet with no backing whatsoever, but no matter! We just used some plastic bags as a base lining.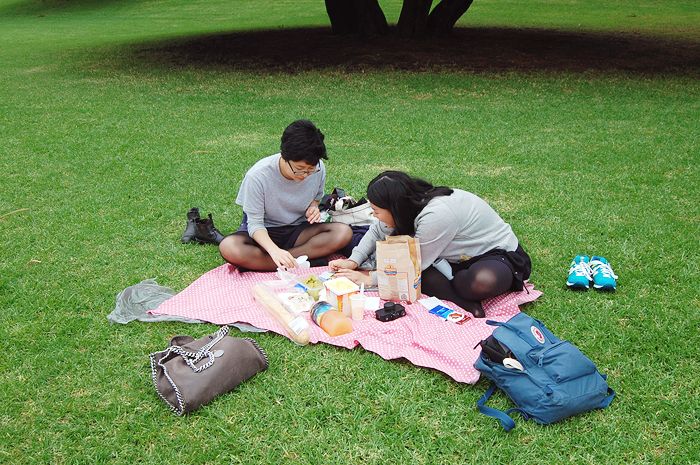 Carrie and YY.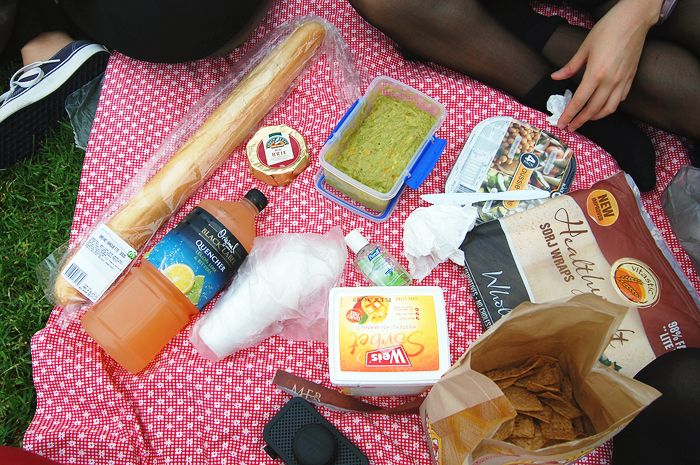 Carrie had made guacamole (I'm kind of addicted to guacamole now).
We were in the Botanical Gardens as usual.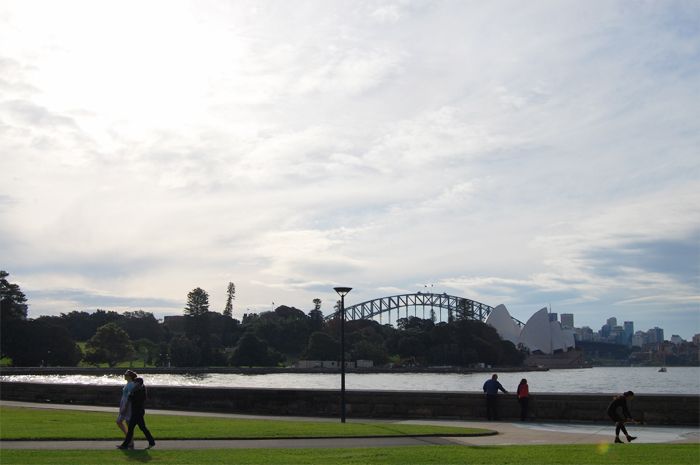 The sun tried to struggle through in the afternoon, but it gave up.