The weather was nice on Saturday, so, I went for another bike ride down by the beach.
Last time
, I rode from Ramsgate beach up to Brighton-le-sands; this time, I went in the opposite direction, down to Dolls Point.
I think I like this route better. This part of the shoreline is set further away from the road, so you can actually hear the sound of the water, which is so soothing. It just sort of scratches an itch inside my mind (I did once try and download an app that made wave noises that are supposed to lull you to sleep, but it just sounded like someone was stepping in puddles next to my head).
There are lots of places to sit along here too, so I might bring a book and chill out for longer next time.
I'm still so in love with my bicycle. And I finally worked out that the point of a step-through frame is so that you can step through it... duh.
I wonder how much a waterfront house like these would cost.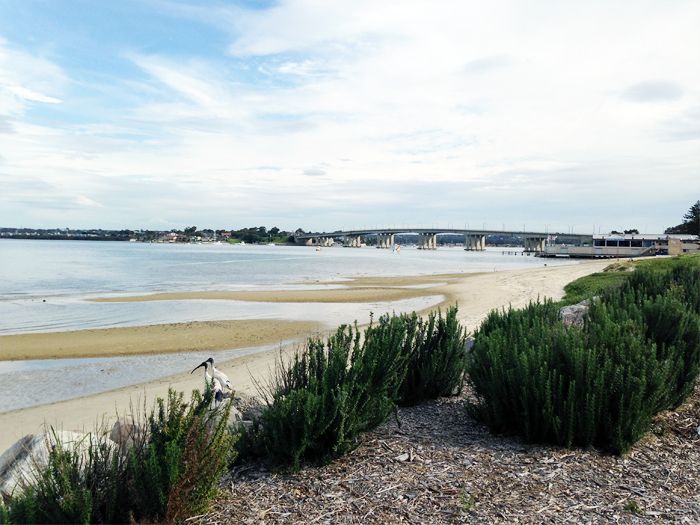 The bike path takes you through a reserve, and gradually, the water becomes the Georges River.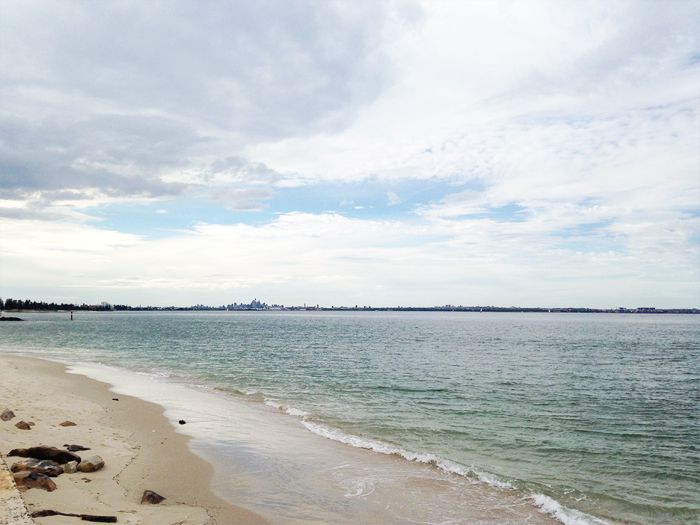 Getting a bit overcast on the way back.