I haven't done one of these in a while, so here's a round-up of all the miscellaneous photos I took over autumn, a.k.a summer 2.0, because the warm weather just wouldn't let up. No kidding, in the last two weeks of autumn it was basically low-mid 20s everyday. I feel totally ripped off, I want to bring out my outerwear! But it's starting to cool down now, finally.
Crazy sky during a sunshower I got caught in on a run.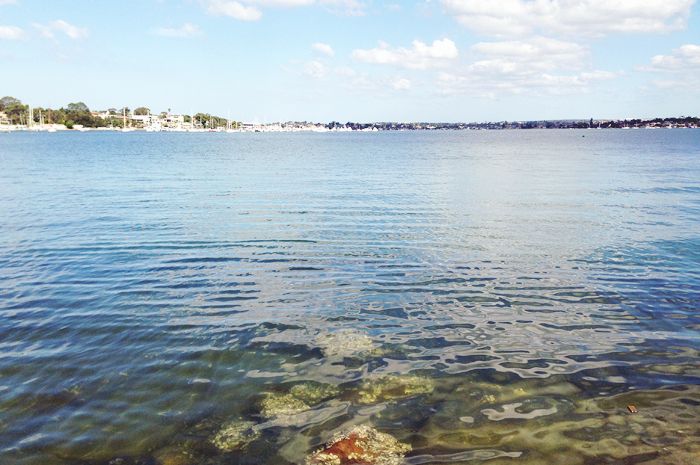 More waterfront biking.
Hot chocolate at Max Brenner (we got this really thick one that tasted like plastic) / wearing my glasses for a disguise.
Burger feast at The Dip at Goodgod.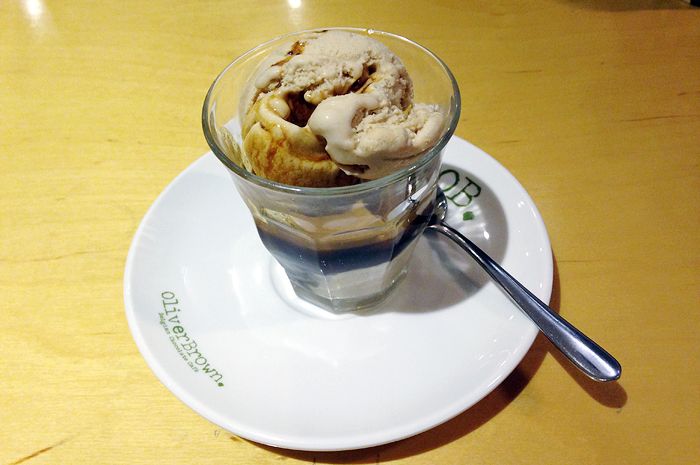 Affogato at Oliver Brown. The world needs more chocolate cafes where we can sit for a good 2 hours talking about politics and boys.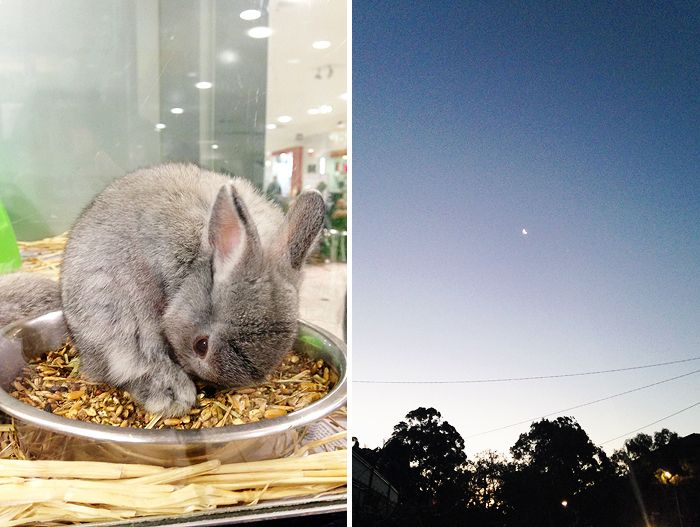 Felling down? Head to the local pet store / My favourite phase of the moon (well I like a full moon too).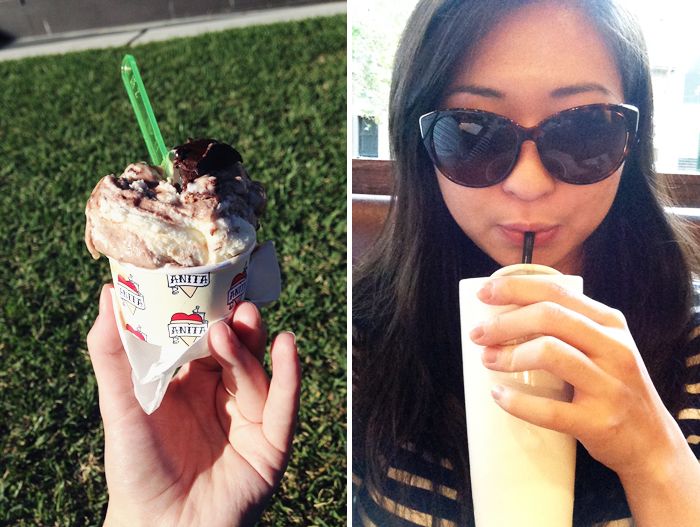 Tried Anita Gelato at Central Park. It was okay, I need to go again before giving a well-informed verdict / more Max Brenner and disguises.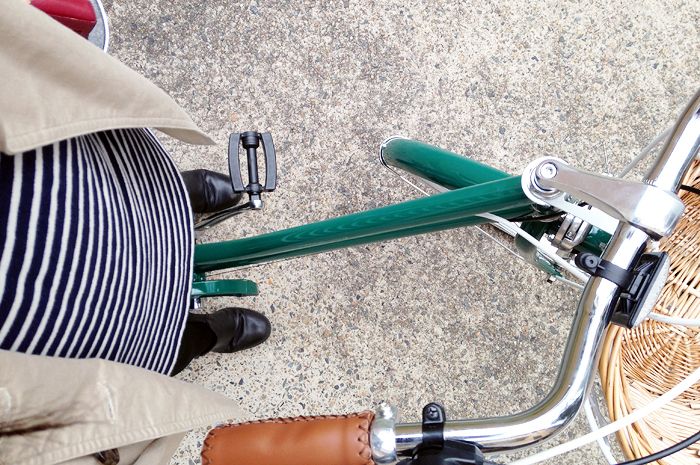 Feeling super classy in my stripes and trench coat as I make the 2 minute bike ride down to the post box.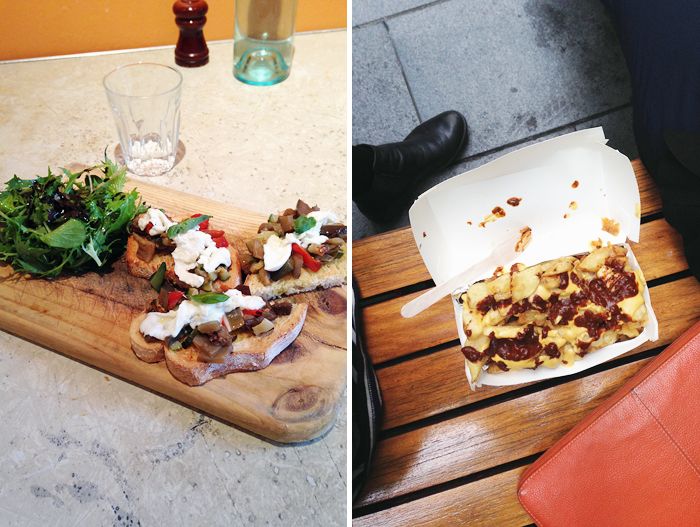 Food date with Deborah - bruschetta and chilli cheese fries from Lord of the Fries (don't know why I got a large, we almost died eating all that).
Buildings around World Square / uni uniform.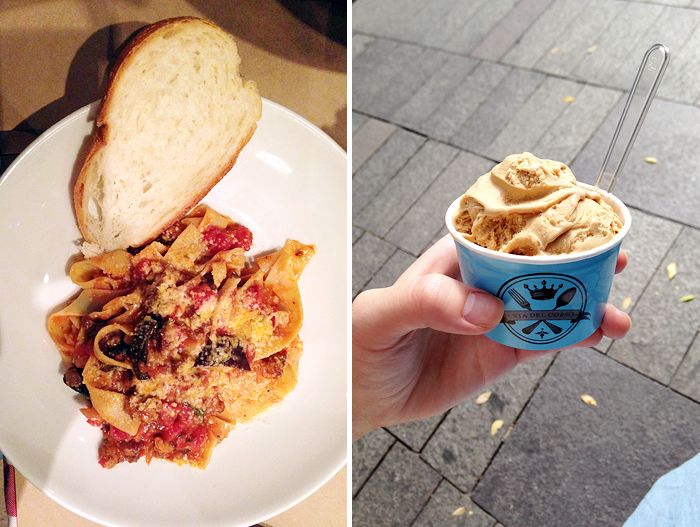 I love it when they give you bread when you're not expecting it / salted caramel gelato, because I couldn't find salted caramel froyo.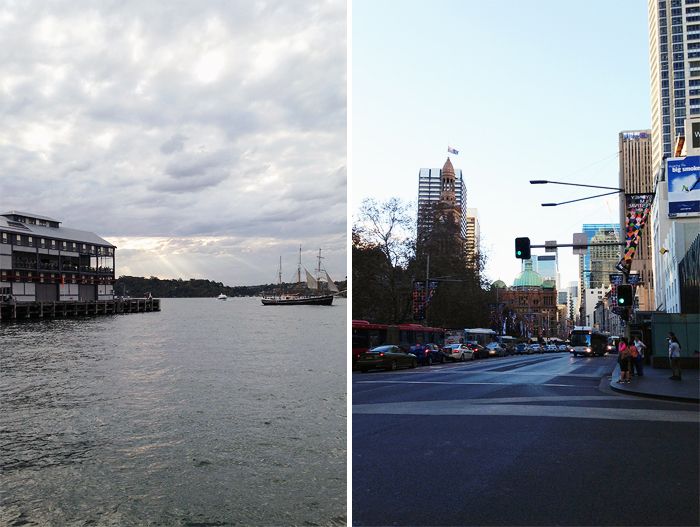 At Pier 2/3 for a Sydney Writer's Festival talk / just a regular day in the CBD.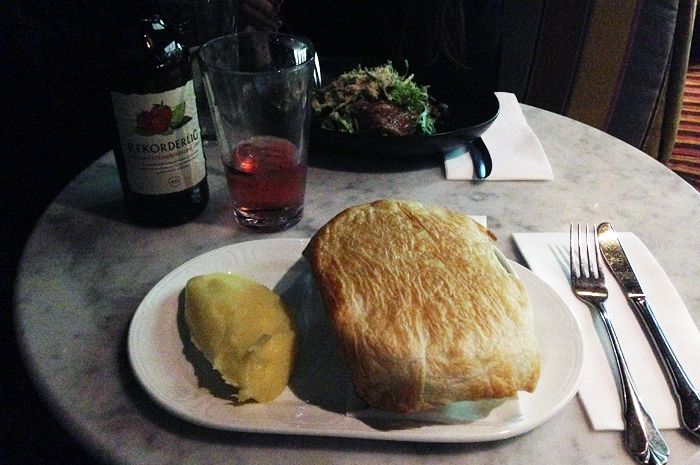 Pie and mash at Le Pub, because I'd heard they did good pies. It was okay, I still like Harry's Cafe de Wheels better. The pub is sort of French themed, a bit bistro-y, but it was State of Origin that night so more pub-ish than I usually appreciate.
WHO'S EXCITED FOR THE WORLD CUP? I am super pumped, I love the World Cup. I wish I were going this year, but I couldn't get anyone to come with me and I didn't want to go alone. No high hopes for Australia, since we're going in as the lowest-ranked team there and we're in the same group as Spain, the Netherlands, and Chile. But I'm still excited for all the cold 2am nights, wrapped in a blanket on the couch, eating leftover pizza, while watching the matches. I'm hoping there'll be some big screens for the public set up around the city and maybe watch a match or two there, just for a fun atmosphere (and I'm not too keen on sports bars/pubs).