More from the NZ roadtrip. We managed to visit Franz Josef and Fox glaciers, as well as Lake Matheson, in one day. With the glaciers, you can either do a tour with a company which flies you onto the glacier itself via helicopter (pricey) or just walk up to the terminal face (which is what we did). I'd read somewhere that it rains a lot here, so we were lucky to have a sunny day.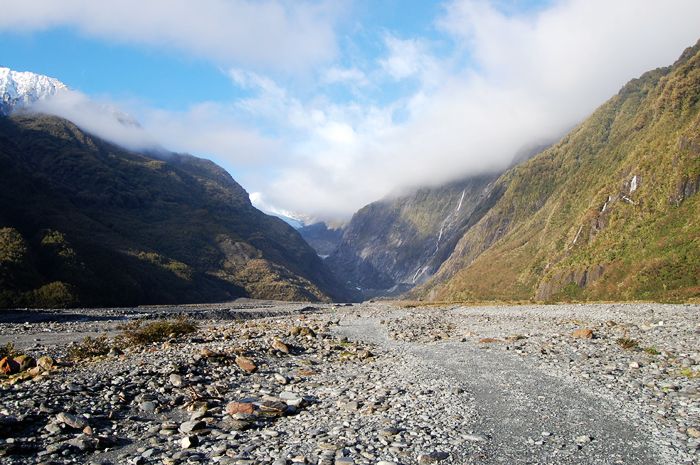 First stop was Franz Josef. The walk across the valley takes a good while (about 40 minutes).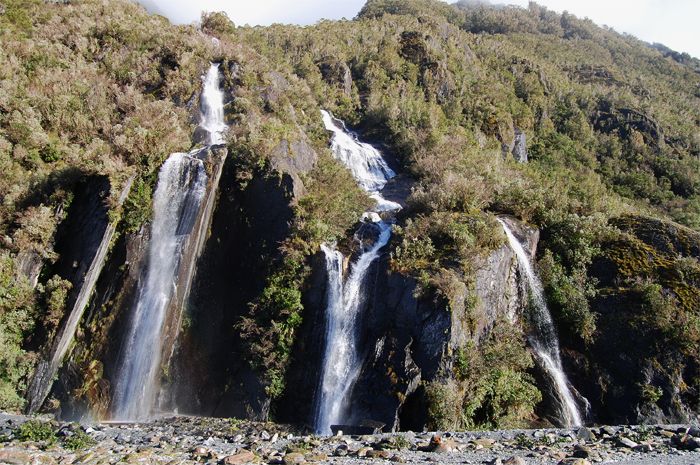 Luckily the scenery is pretty impressive.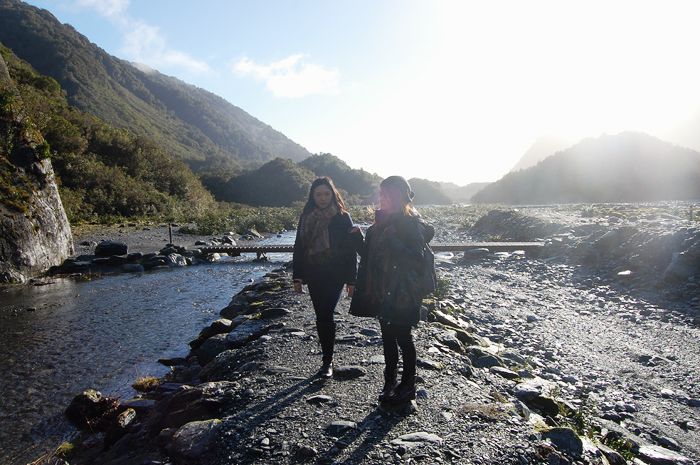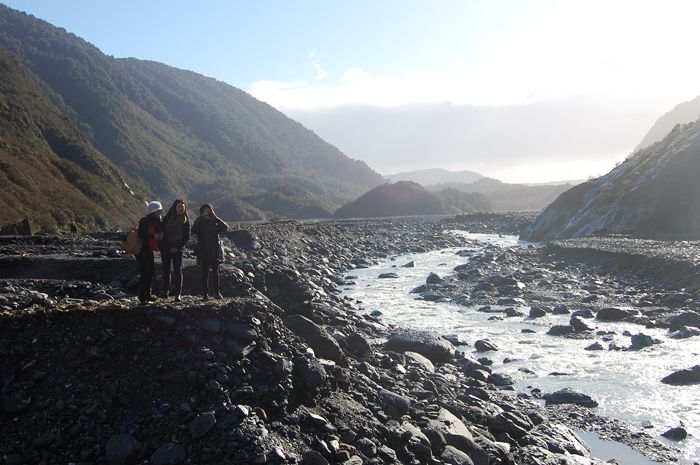 In the end the walk to the viewing platform wasn't really worth it - this glacier is receding so you couldn't see much up close anyway.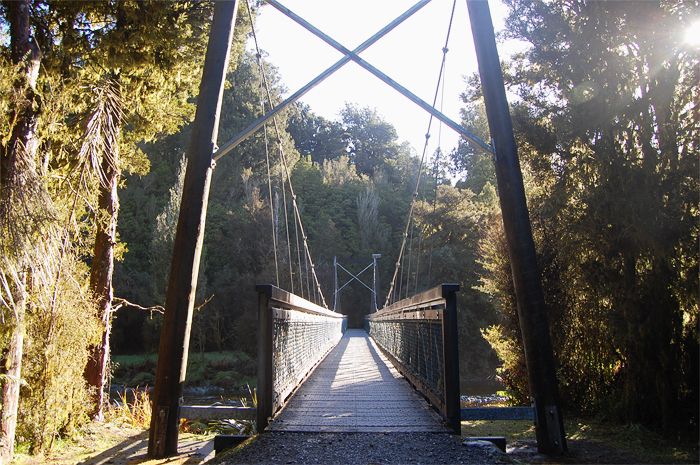 We then drove down to the Fox Glacier township, and took a half an hour walk through a forested area...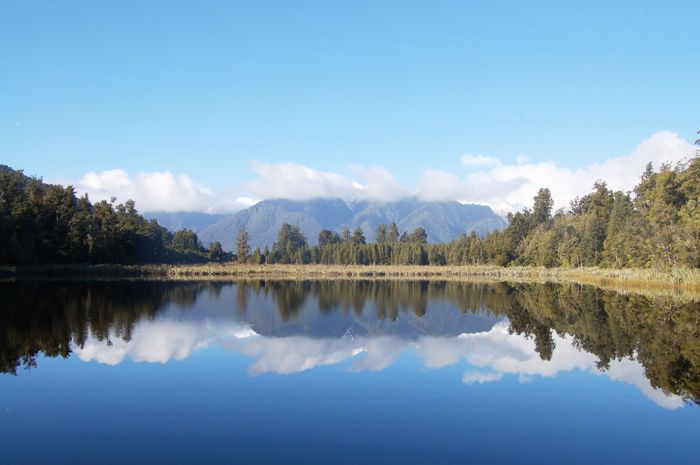 To see Lake Matheson, famed for its reflective surface, with Mt Cook in the background.
To be honest? This is the one place on our whole trip that looked better in photos.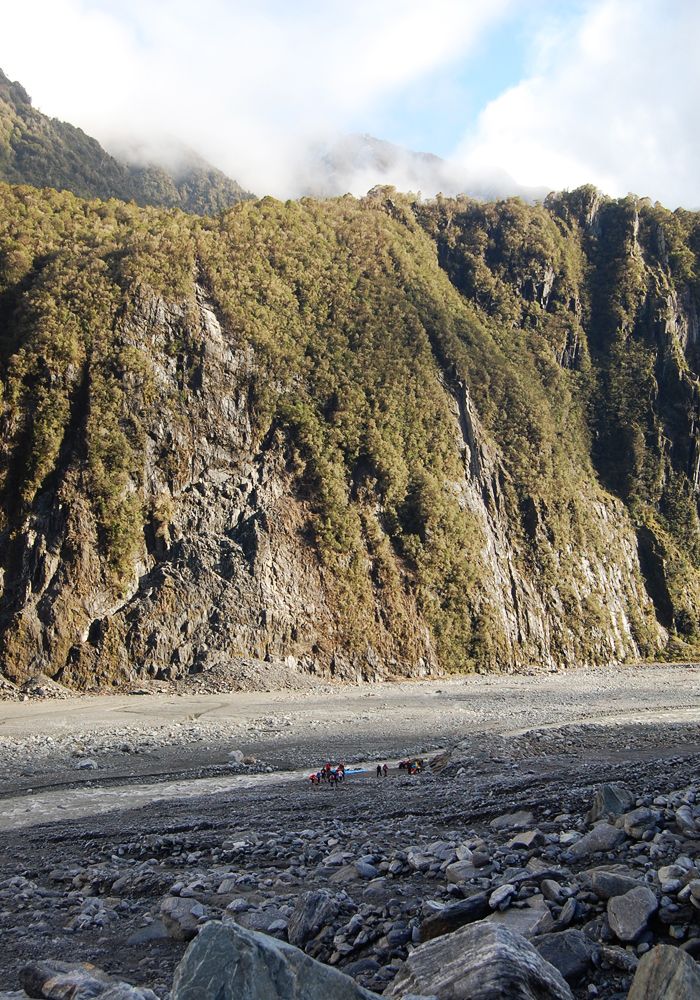 We soldiered on to Fox Glacier. For a sense of scale, check out the group of people standing by the river!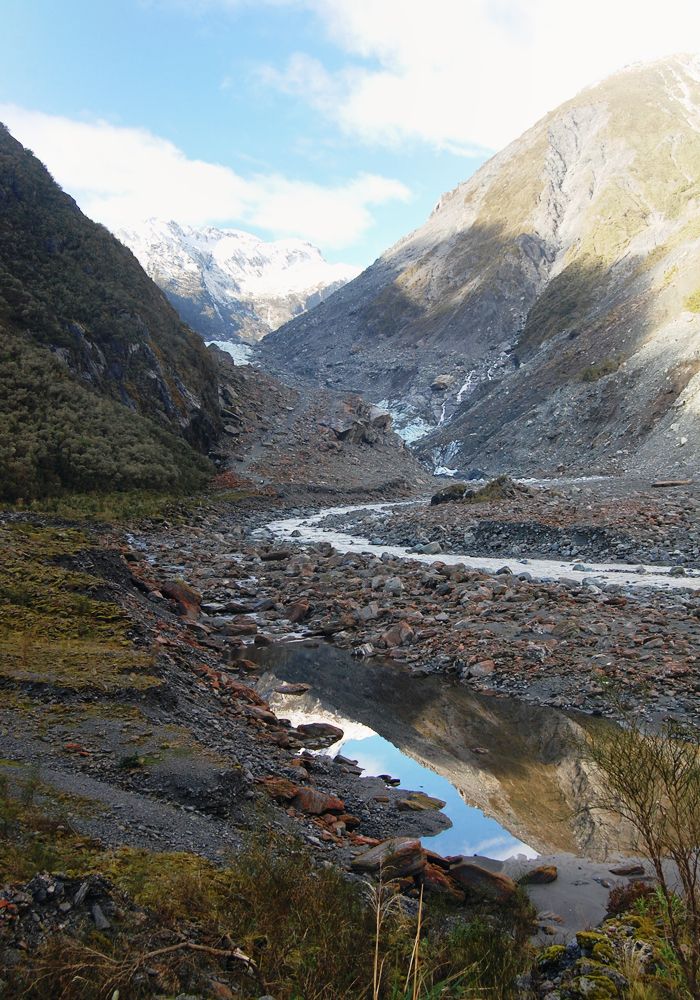 The walk up to this glacier was a bit more challenging.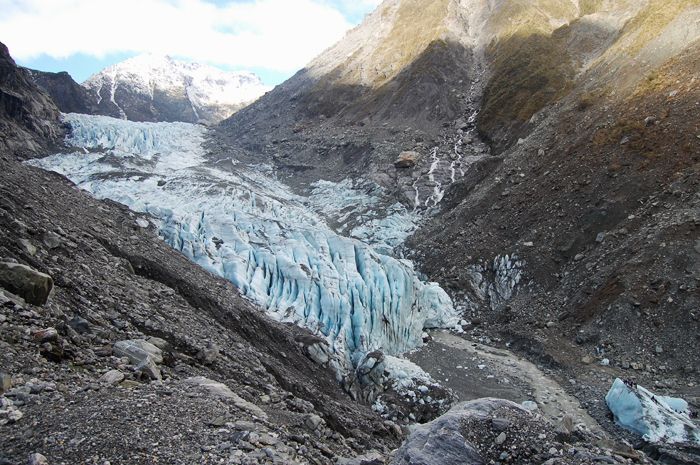 But more worth it than Franz Josef, I'd say. Again, look for the people on the ice at the bottom right, it was massive.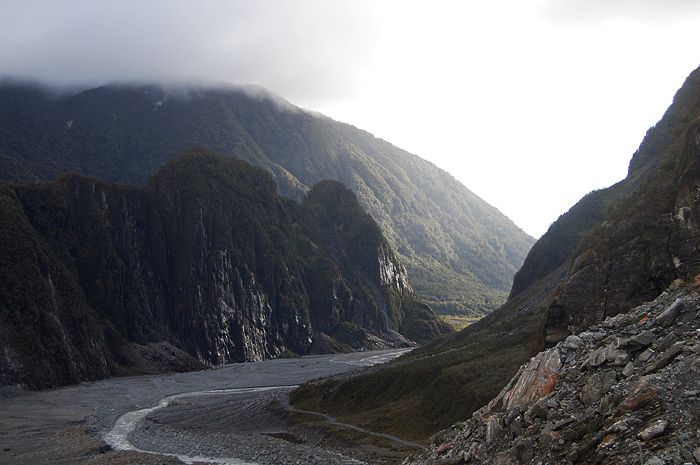 We hadn't eaten all day so we passed by this cute bakery in Franz Josef we'd bought breakfast from earlier in the day.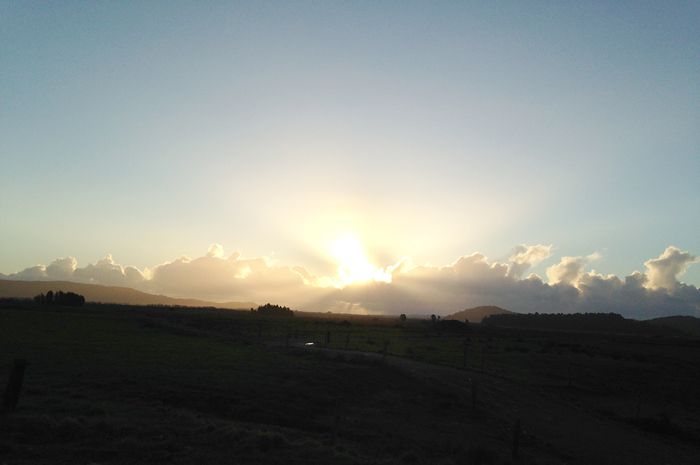 Sunset as we drove to the town we'd stay at for the night.