Hello! I'm back from New Zealand and have a load of photos from there but while I fix them up and reply to all your comments on my queued posts, I figured I'd round out my January China trip photos with ones from my last stop, Hong Kong. I've never been to HK before, so we mostly covered tourist attractions in our 2 days there. I reckon I'd like to come back and explore the city with friends instead of with my mother - nothing against my mum but I felt bad dragging her around all the malls and through the crowds and such!
We stayed on the Kowloon side of the city, which is heaving with people (this shot is deceptively free of the crowds).
The skyline of Hong Kong Island across Victoria Harbour. There's a lights show here every night.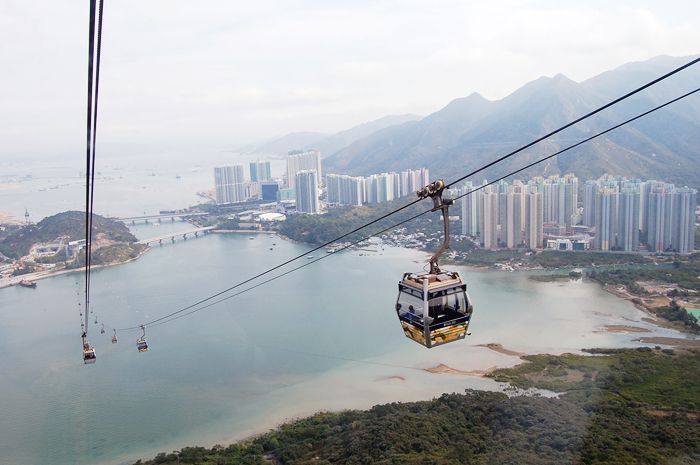 Taking the cable car across Lantau Island to see the Giant Buddha statue.
I think HK looks so sci-fi, especially here, with the high-rises shooting up amongst the mountains.
View from Victoria Peak, on Hong Kong Island. We took the Peak tram funicular up to the top.