Continuation of my New Zealand posts. The reason why we'd driven down to Te Anau was so we could stay the night and then drive to Milford Sound in the morning. Milford Sound is actually a fjord (an inlet cut out by a glacier), and it was called the eighth wonder of the world by Rudyard Kipling. The drive between Te Anau and Milford Sound is also known as one of the most beautiful road trips in the world, which is the reason why we'd wanted to drive it ourselves instead of taking a coach - more freedom to stop along the way and admire.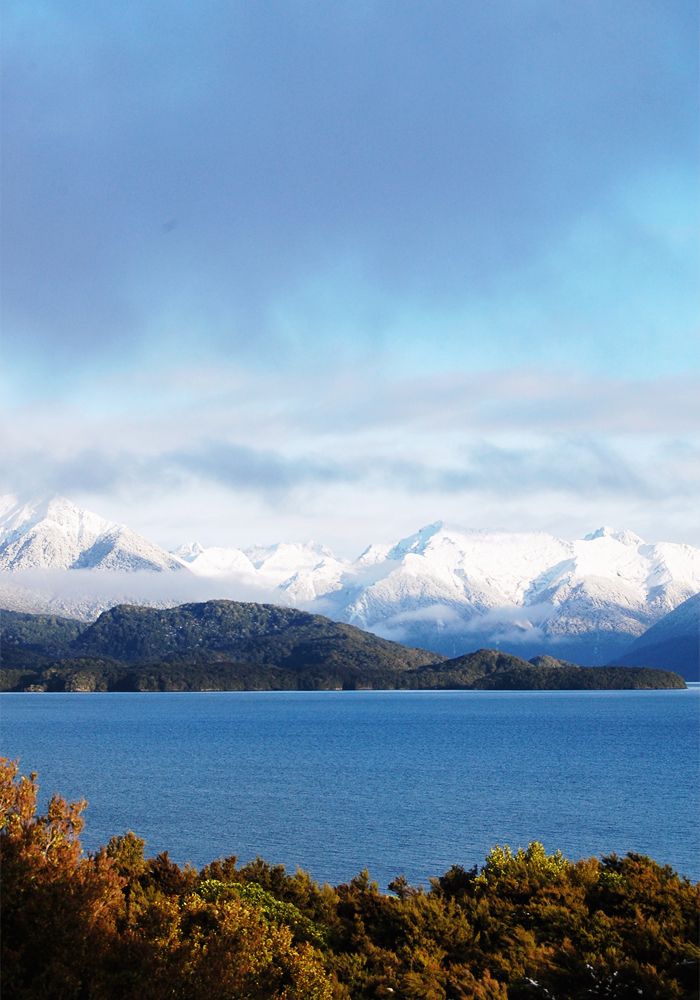 We started from Te Anau as early as we could after the sun had come up, hoping the ice would have melted. We ended up waiting at a checkpoint for about half an hour anyway, as the lady there said there was still black ice on the roads.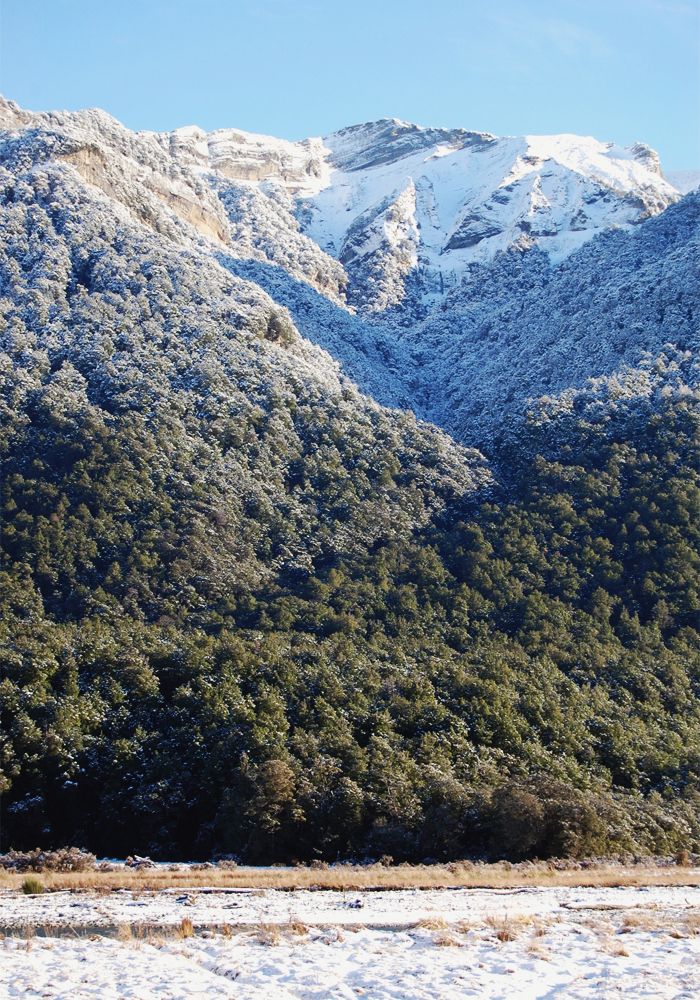 A beautiful place we stopped at.
Excuse my rudeness for not having introduced my travel buddies yet - Tina (fellow driver), Wai Lam and Jenny (lazy unlicensed leeches).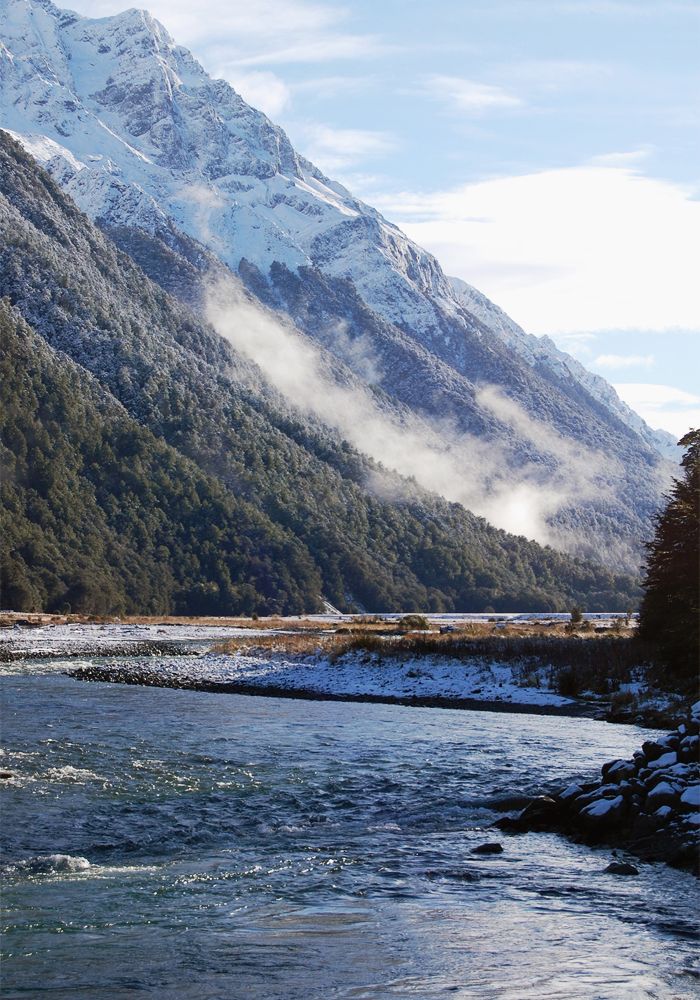 The scenery changes a lot throughout the drive - from forested areas to snow fields, and then winding through mountains.
We had booked a cruise on Milford Sound, which is the main way to see it.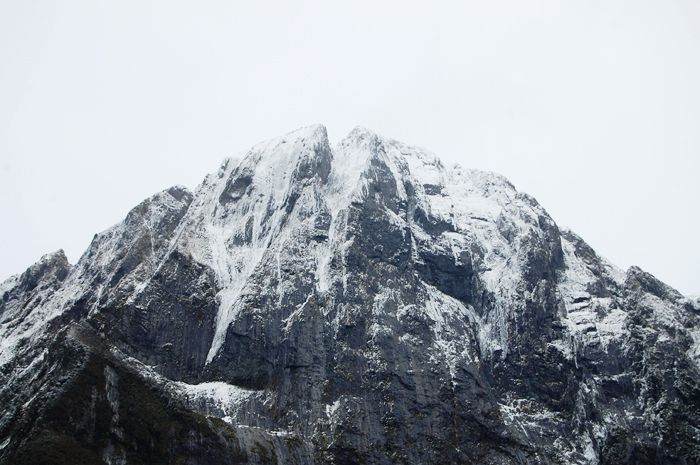 Freezing cold but we stayed outside the whole time. Apparently it's usually raining here.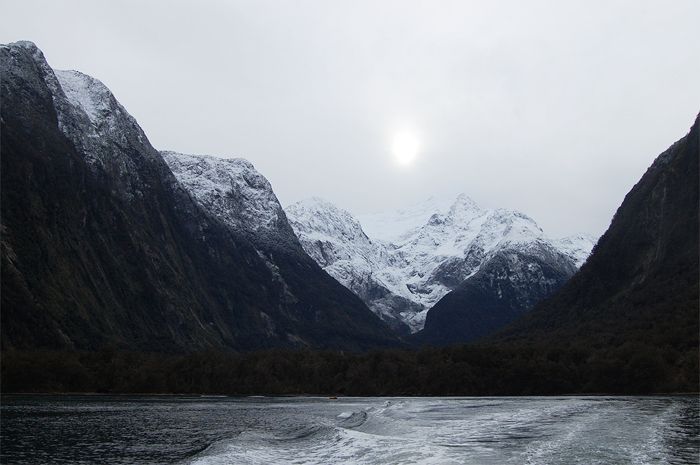 To get an idea of the scale of this place - look for the boat in this picture.
We then drove all the way back to Queenstown to stay the night there again...
And rewarded ourselves with burgers from The Find (a cute bar) for surviving the long day.