Rolling on with my NZ roadtrip posts. The thing with the South Island of New Zealand is that driving is not a very big chore, because the scenery is so beautiful. The drive between Queenstown and Franz Josef is about 5 to 6 hours, but we decided to make a day of it so that we could make as many scenic stops as we wanted.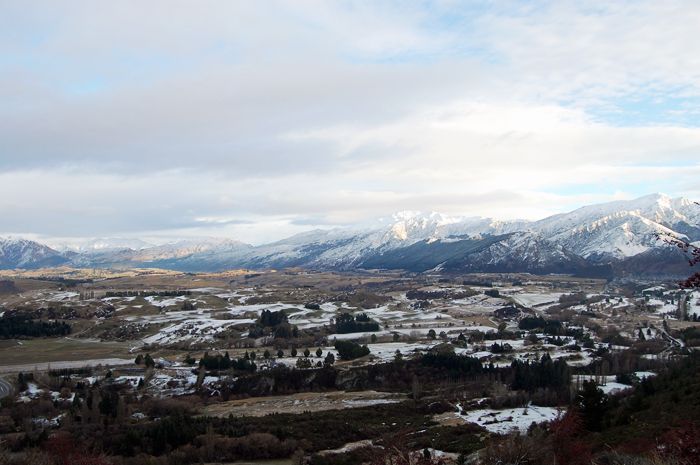 The quickest way to Wanaka (a town in between) is over the Crown Range Road, which is the highest sealed road in New Zealand.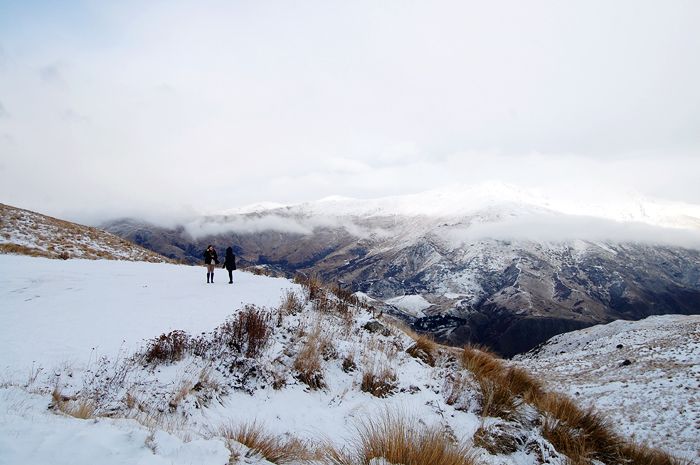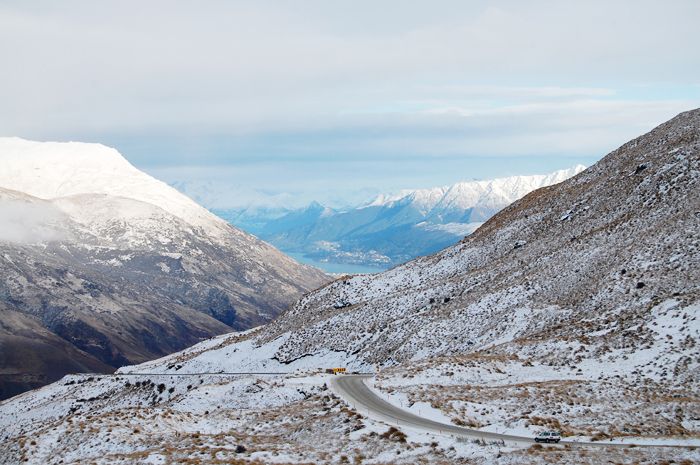 It's winding and fun to drive, and you get great views back over Queenstown and of the mountains themselves.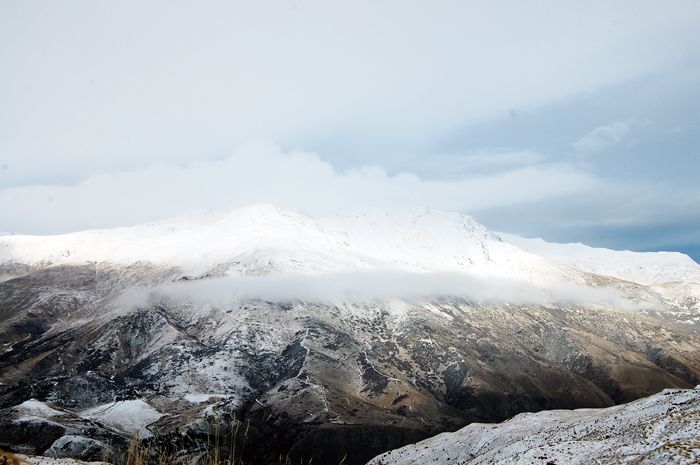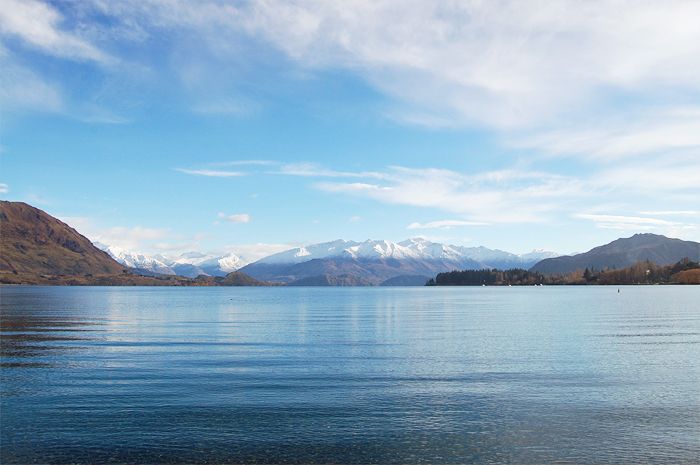 We then arrived in Wanaka, on the shores of beautiful Lake Wanaka, and had an early lunch.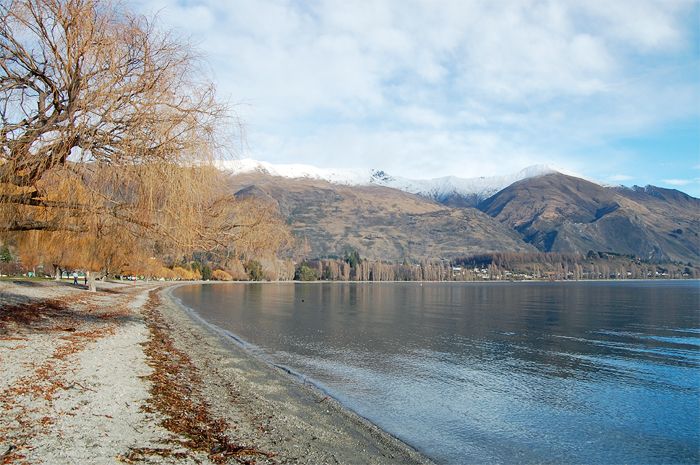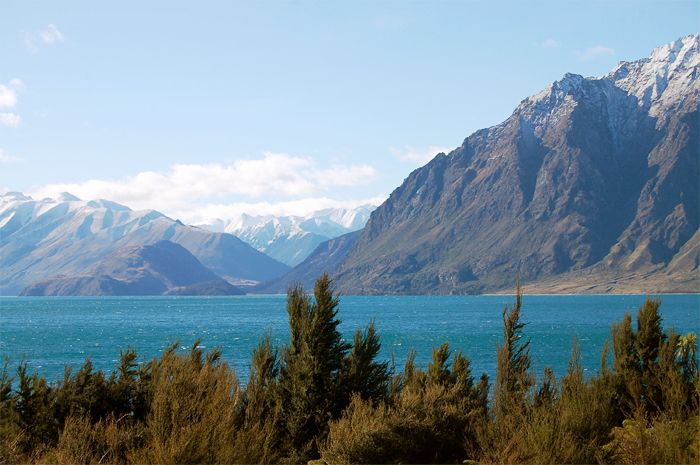 We continued on our route, which took us around the edge of Lake Hawea.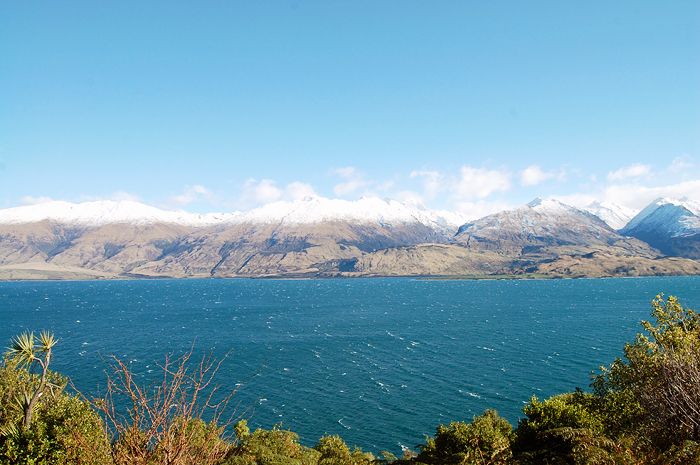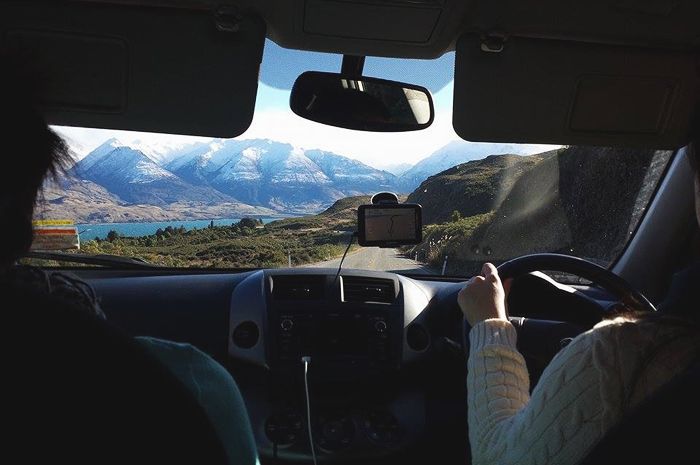 Photo courtesy of Wai Lam.
We drove over the Southern Alps to the West Coast, getting held up at two separate rockfalls, and on the way the sunshine had turned into snow and then rain and fog.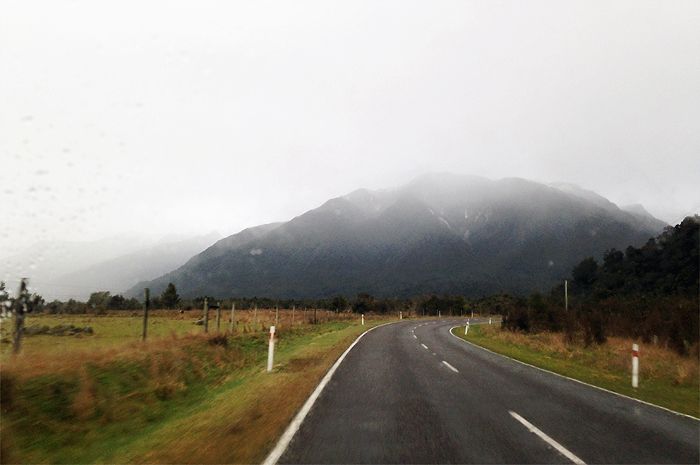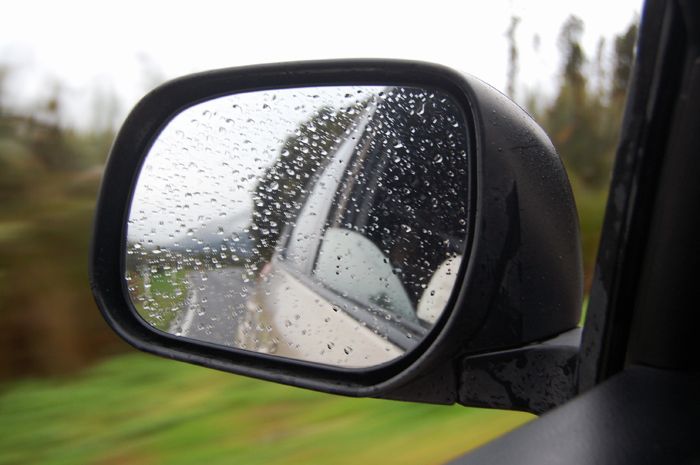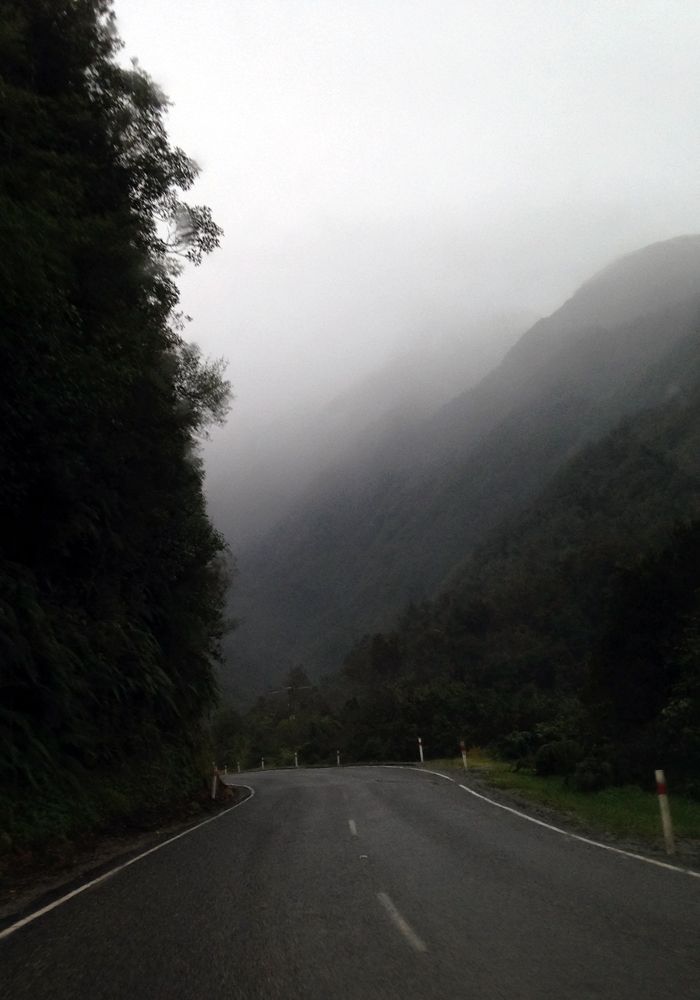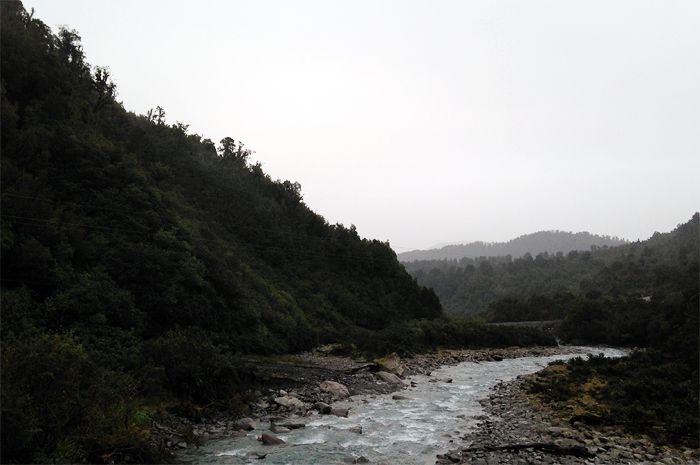 So after a long day of driving, we arrived in Franz Josef - Glacier Country! More on that in the next post.