The first of my New Zealand posts! We flew into Queenstown on the South Island to start our roadtrip. It's a small city, but very lively as ski season is in full swing right now. Everyone goes there to ski and participate in ridiculous activities such as bungee jumping, but we were more interested in scenic sorts of activities. Unfortunately I was pretty ill for the first few days of the trip so I was mainly very cold and miserable.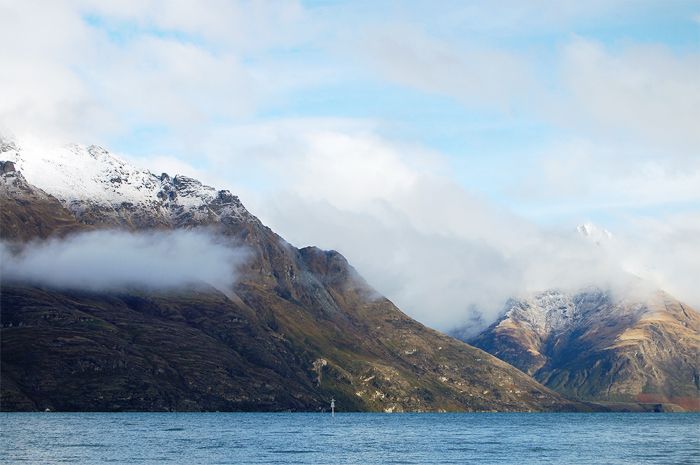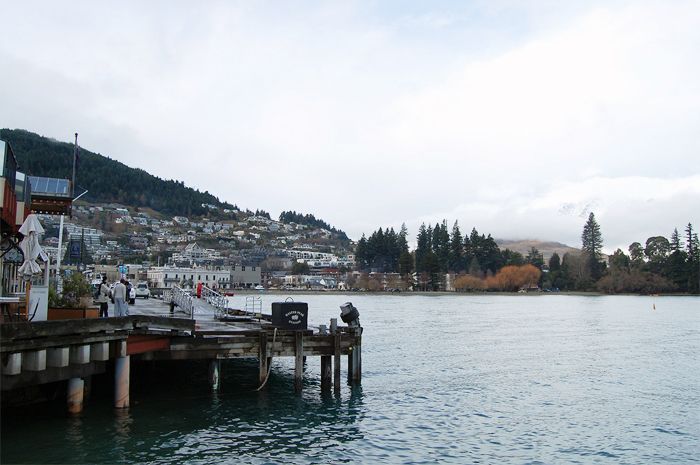 It's on the edge of a lake, surrounded by mountains.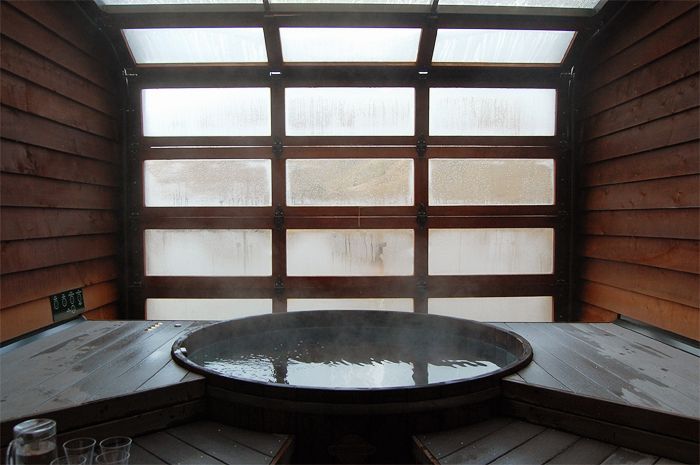 We then caught a shuttle bus up into the hills, to an
onsen
, which is a Japanese-style spa pool. The place is amazing, the front shutter rolls up to expose you to the outdoors...
... and this view over the shotover river.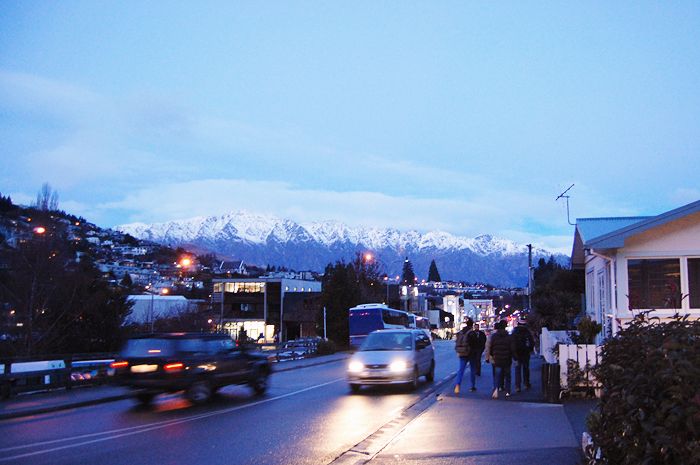 Walking into town for dinner, with the mountains in the background.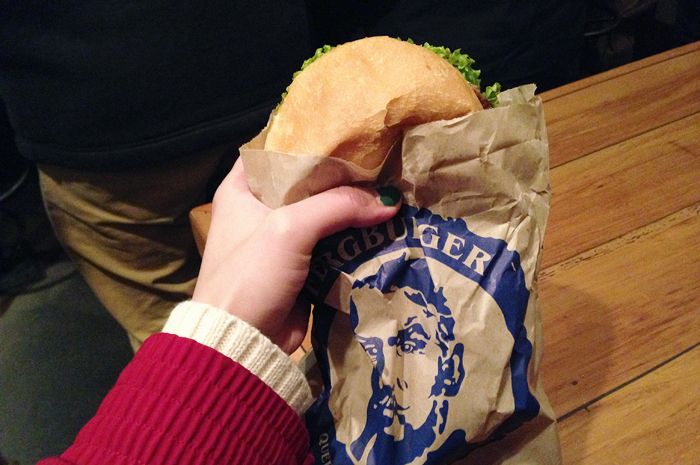 We went to Fergburger, this very popular takeaway burger place. The line was so long, it was about a half an hour wait for a burger. Not sure what the fuss is about really, it was pretty ordinary to me!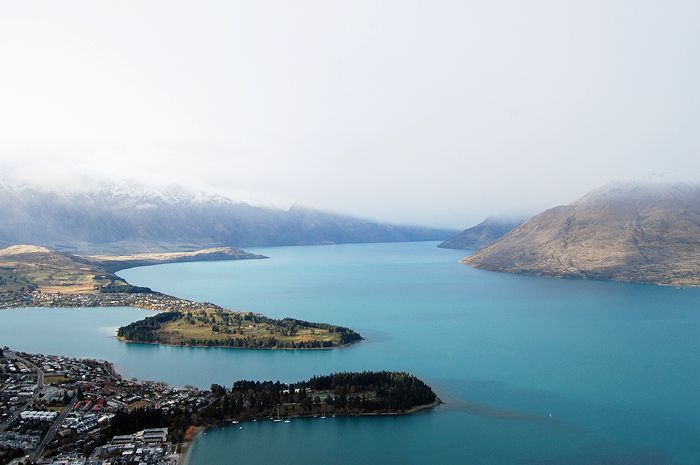 The next morning we took a cable car for an amazing view over Queenstown.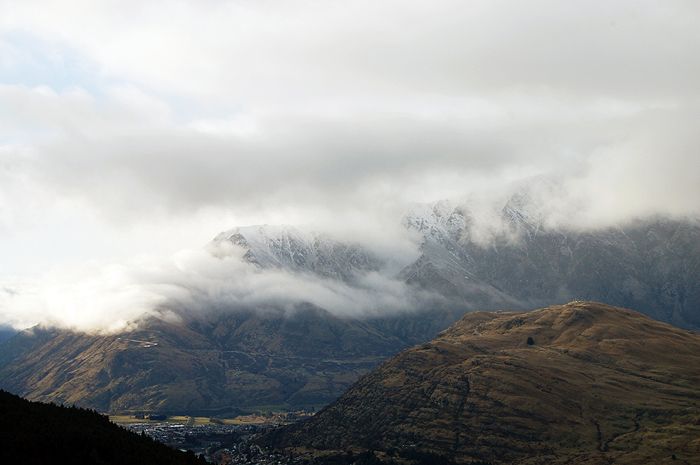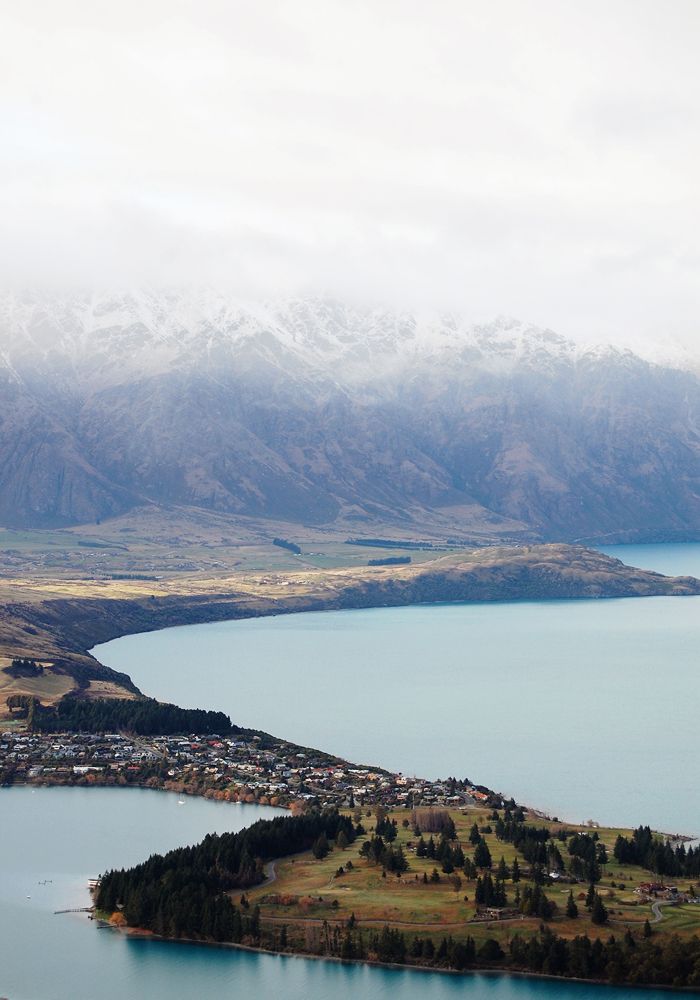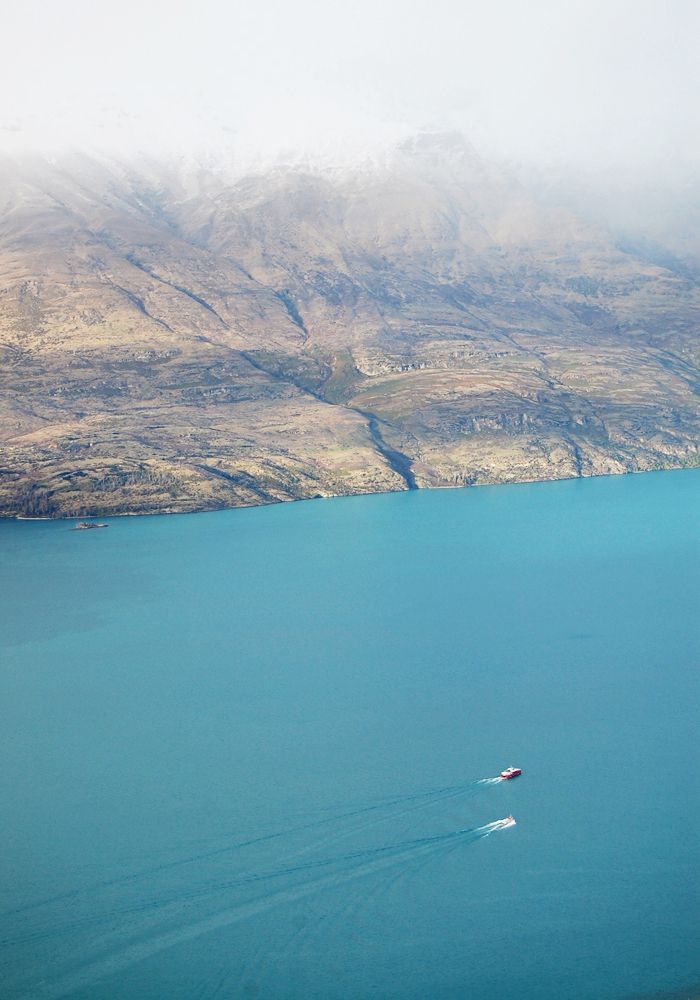 I can't get over how blue the water was, even on an overcast day!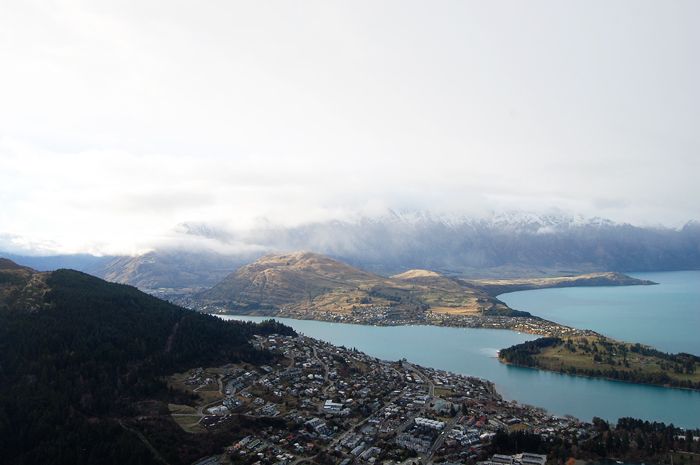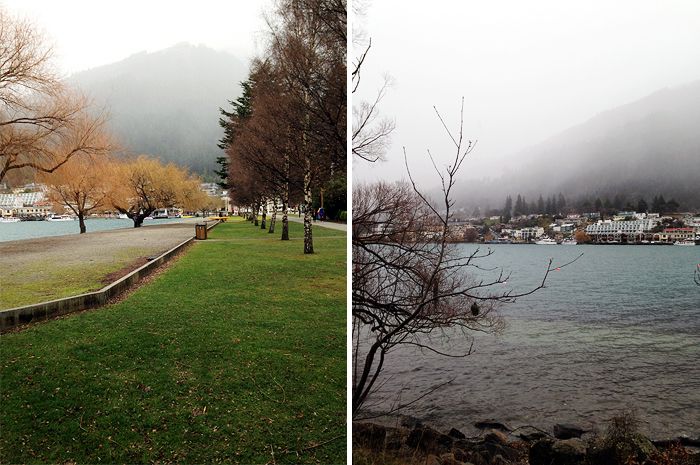 We then attempted a walk in the park but it had started snowing.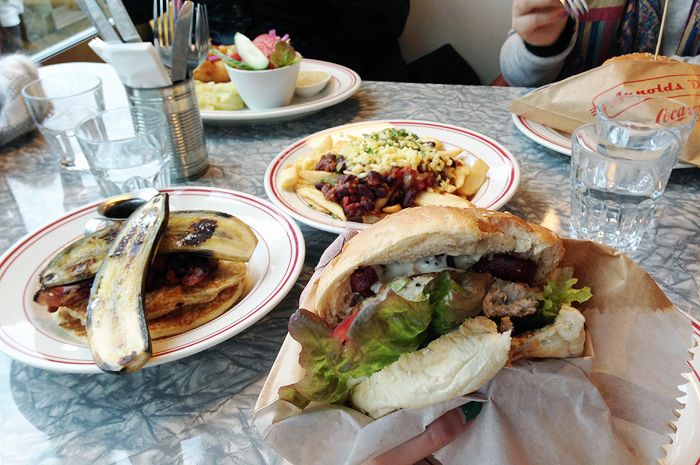 Eating lunch at an American diner.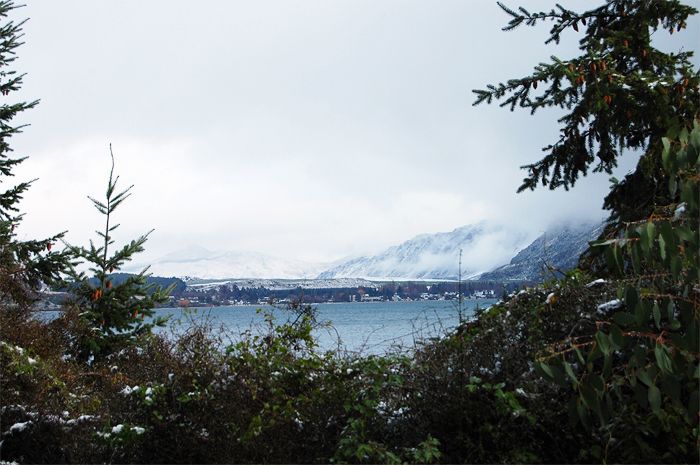 We then picked up our rental car and drove down to Te Anau. I'd been really worried about driving on ice and snow, but it turned out okay. I didn't take any photos because I drove this leg, but it was amazing - driving on roads that wound through snow-covered mountains, I felt like I was in the Lord of the Rings.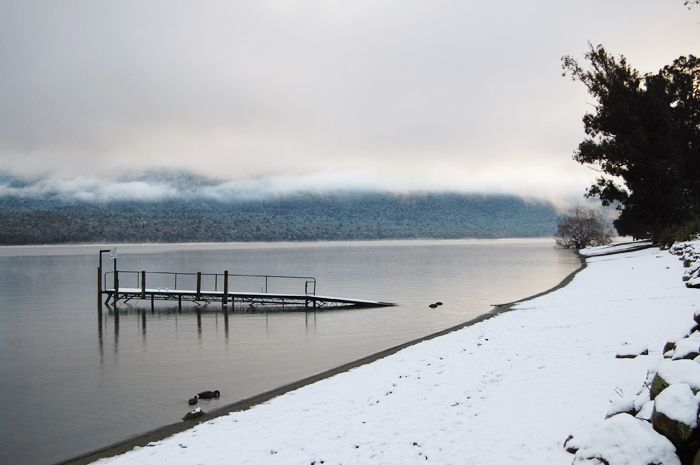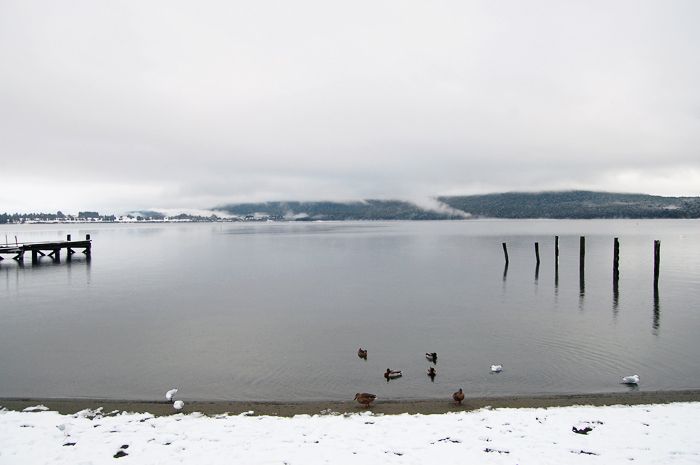 We arrived in Te Anau in time to see the sun set over the lake, with the low-hanging clouds giving everything a silvery sort of light.
Loads more photos to come, wading through the editing right now. Currently I'm in a sort of World Cup withdrawal, not sure what to do with myself. Congrats to Germany!