The other day I took a day trip up to the Hunter Valley with some friends. Hunter Valley is famous wine country, about a two hour drive north of Sydney; we took a train and a bus (had to leave the house at 5am). I haven't taken a regional/longer distance train from Sydney since I was little, so I was pretty entertained.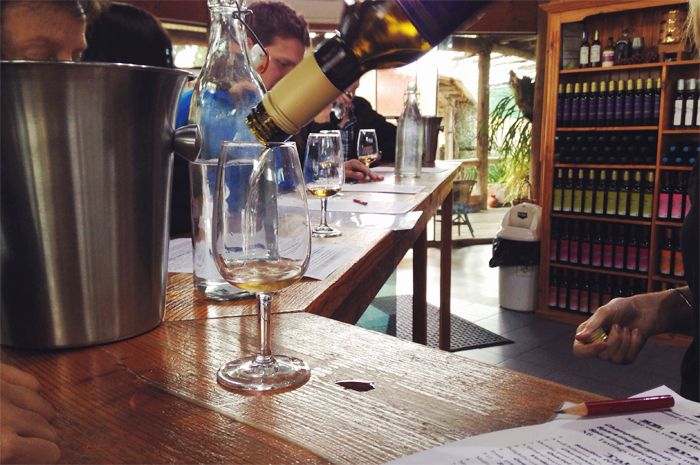 Apparently, to taste wine, you should 1) take a sip to cleanse your palate, then 2) take another sip and hold it in your mouth to release the flavours (or something like that) and then 3) take another sip, and at which point you can finally appreciate the taste.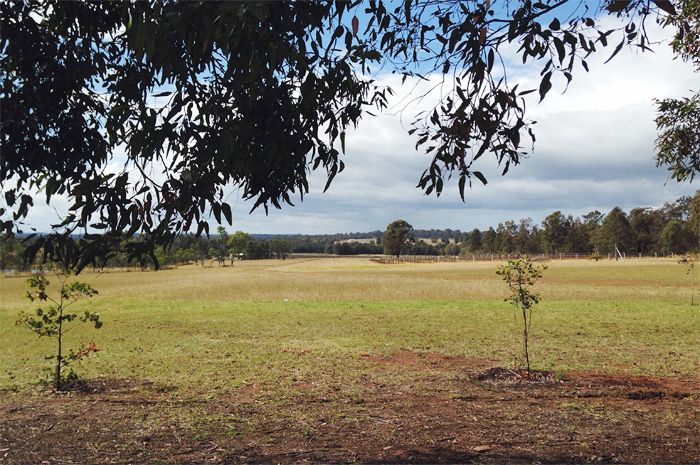 The weather was very erratic all day; sunny one minute, pouring rain the next.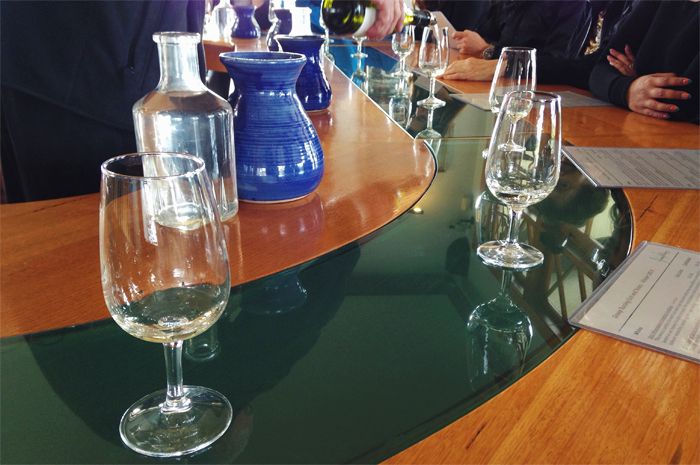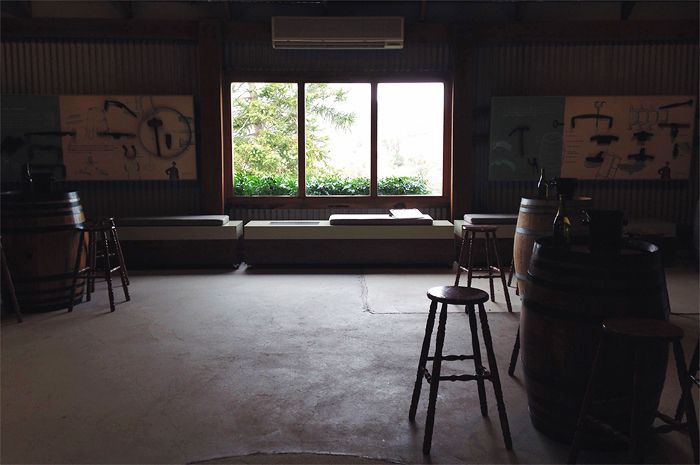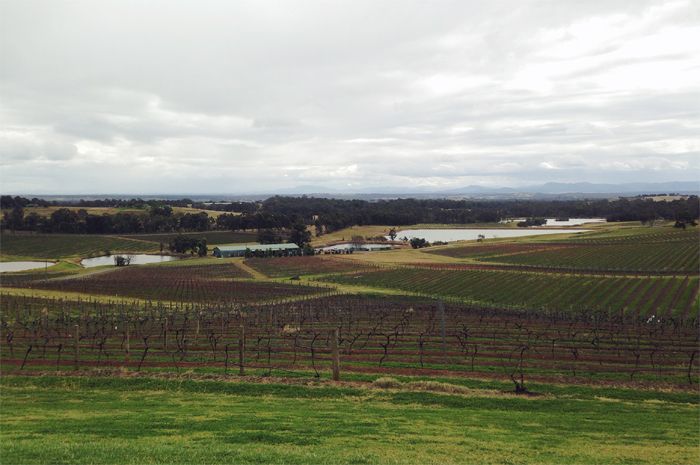 The Audrey Wilkinson winery/cellar door is probably the nicest one we visited. It's a beautiful old house on top of a hill, with a view all around the Hunter Valley.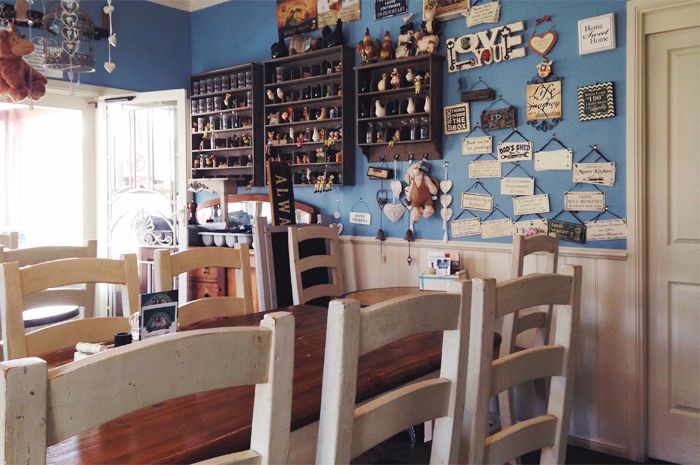 Stopped at Hunter Valley gardens for lunch; we ate at this restaurant with lots of signs for sale and cow puns everywhere.
We then went to a distillery, where they had these cute test tubes for tasting. I'm not the biggest fan of drinking spirits straight.
We ended the day at a chocolate shop, where I bought some fudge that I promptly ate.
Afterwards, we went straight back to Sydney, feeling extremely sleepy from all the wine and food. I can't say my taste in wines changed much, I'm still not big on red wine; although I did find that I liked port, which I hadn't tried before. All in all, was a really good day; nice to get out of Sydney for a change of air and frame of mind.