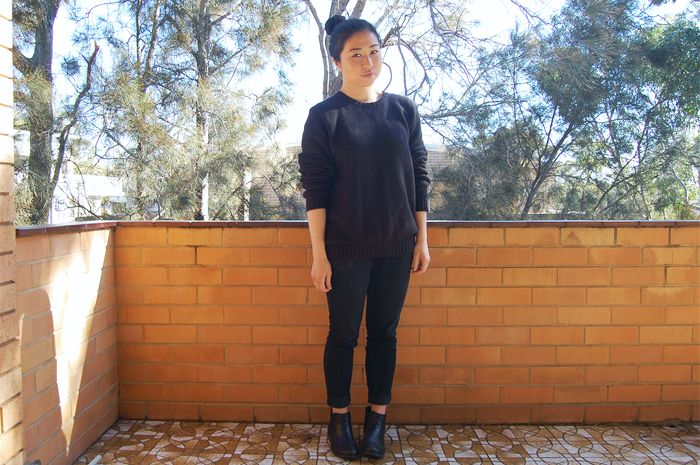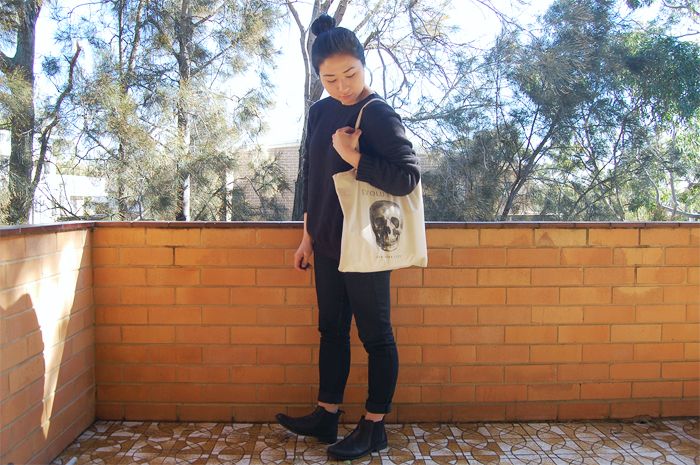 Polo Ralph Lauren jumper / UNIQLO jeans / Dune chelsea boots / Evolution tote bag.
A pullover jumper is risky; you have to really to commit to wearing it. You can't unbutton it like a cardigan when you get warm, and when want to take it off, you risk wiping all your makeup onto it (or
this
).
Anyway
my point is that Wednesday was cold and sunny, suited to keeping a jumper on all day. This one's actually a men's sweater, my dad's, but it fits me perfectly. I like this outfit better with my loafers, but I had to do a lot of walking that day and I can't walk fast in my loafers (slippery leather soles, I've stacked it at least once). Sigh, you have to be practical sometimes.