Oh no,
they groan. Is she
still
not done with her New Zealand posts?
Second-last one, folks. I didn't mean to drag 'em out for so long, because I feel like this blog loses its context when the first few pages are all travel posts. I just took so many pictures, because NZ is ridiculous. This post is less nature-ish, though, because we finally hit civilisation again after a week on the road.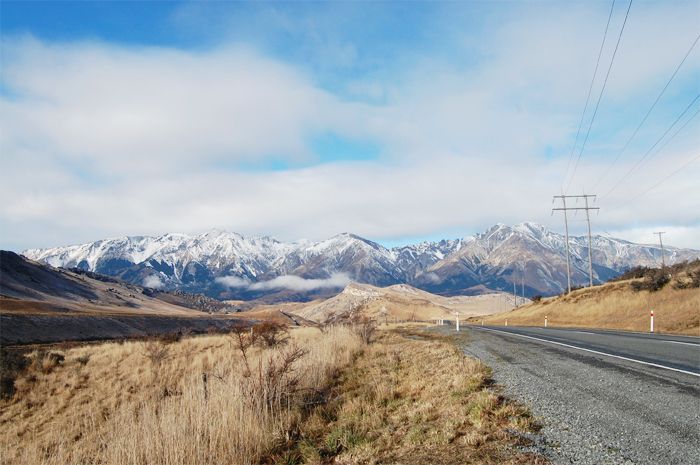 But first, let me re-emphasise that the South Island has mountains.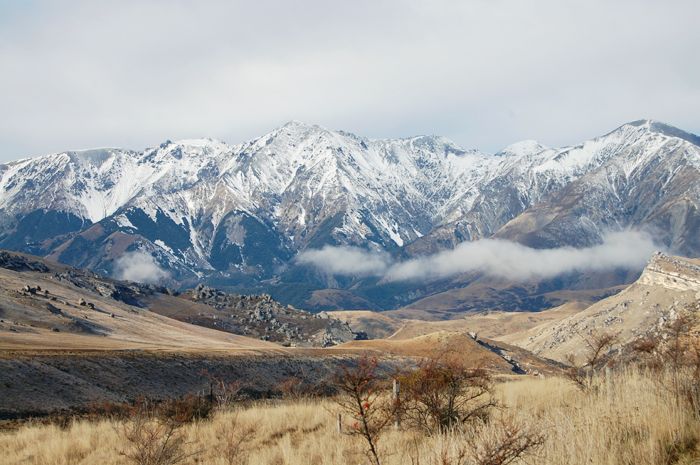 Got it? Good.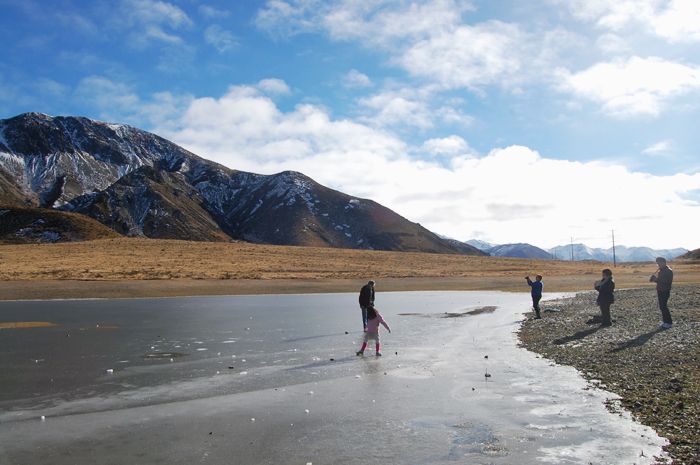 We stopped at a frozen lake on someone's private property, but everyone had crawled through the fence to walk on it.
Anyway, we made it to Christchurch, where we were staying for the night. With a bit of daylight left, we decided to explore the city centre. It's the largest city in the South Island, and an important thing to know about Christchurch is that it was struck by
two earthquakes in the space of six months
in 2010-2011, causing extensive damage with fatalities from the second one. Walking around, it is very obviously still recovering and rebuilding. A lot of buildings are empty and boarded up, and it was pretty quiet (it was a Sunday night, though).
The Cathedral, still standing damaged and overgrown (it's fenced off, I took this through a space in the wall).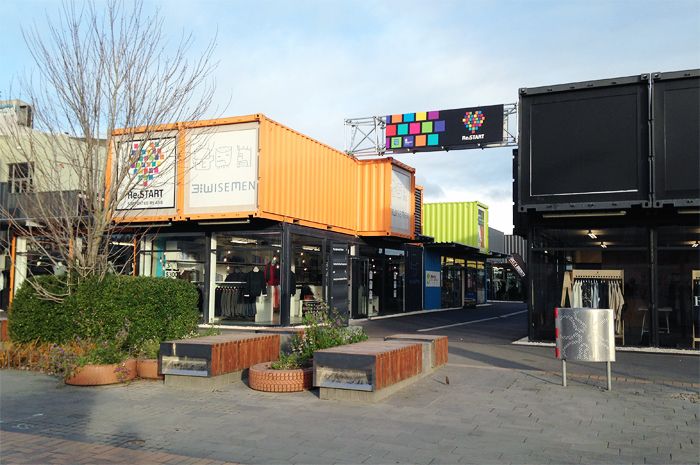 A shopping quarter with all the stores in shipping containers.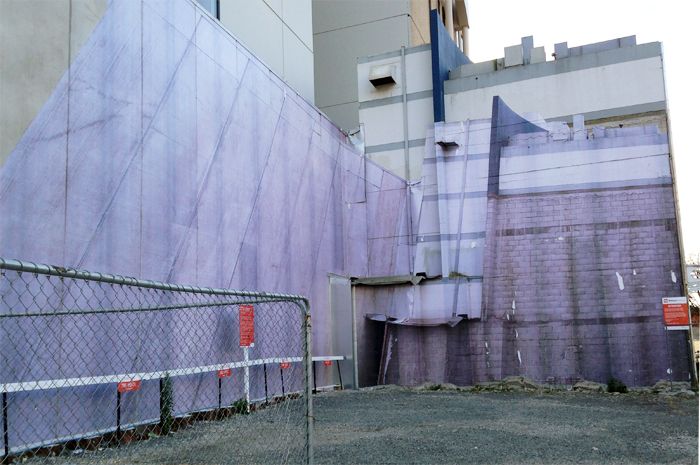 There's also a lot of street art around, on blank and damaged walls. On a quick google I found a page with
more
that we didn't come across.