This is, finally, the last of the New Zealand posts! I probably shouldn't have done a post for every day we spent on the South Island but I just took
so
many pictures. For our last three days in New Zealand we swapped the mountains of the South Island for the rolling hills on the North.
We flew to Auckland, but hopped in our hire car straight away and made for Rotorua.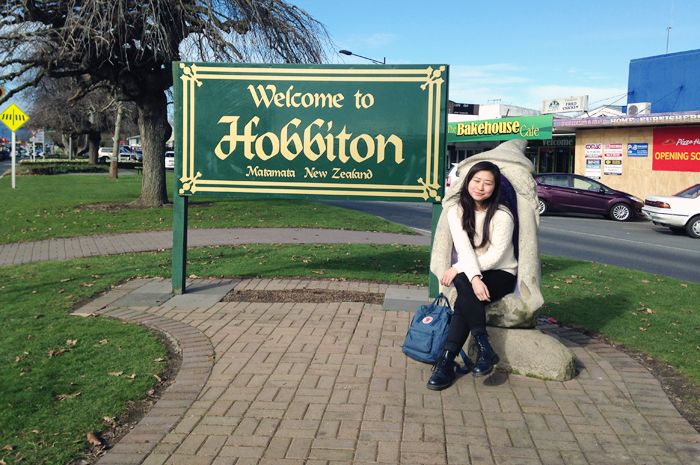 We passed through Matamata on the way, where the Hobbiton set is. We'd decided against visiting the set, because it's quite pricey and we're not die-hard LOTR fans.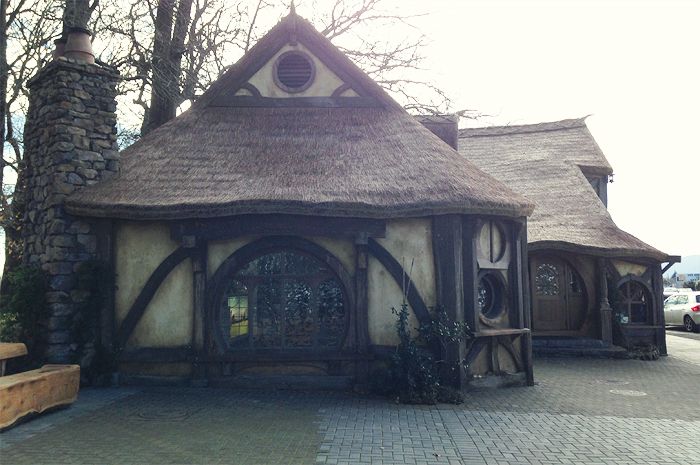 This is what the tourist information centre looks like though, cute.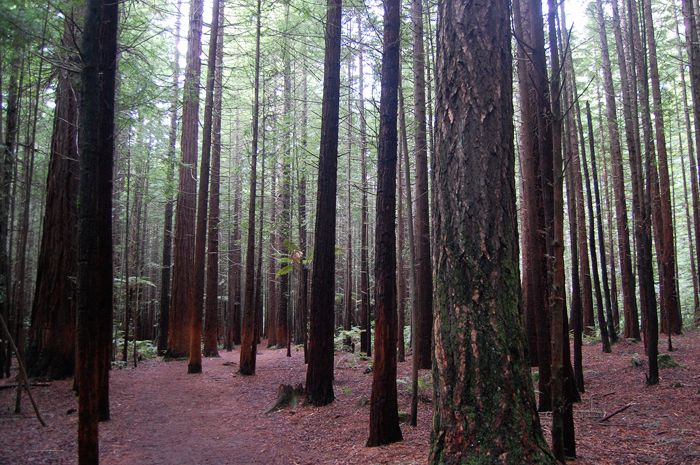 Our first stop in Rotorua was the Redwoods. Definitely a sight to see!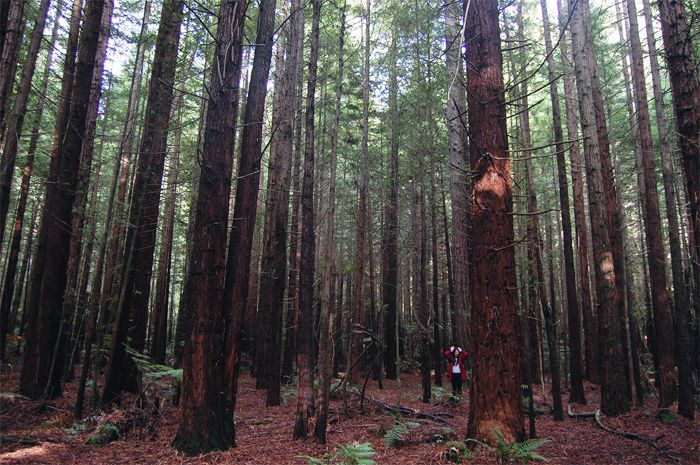 There's me, for scale.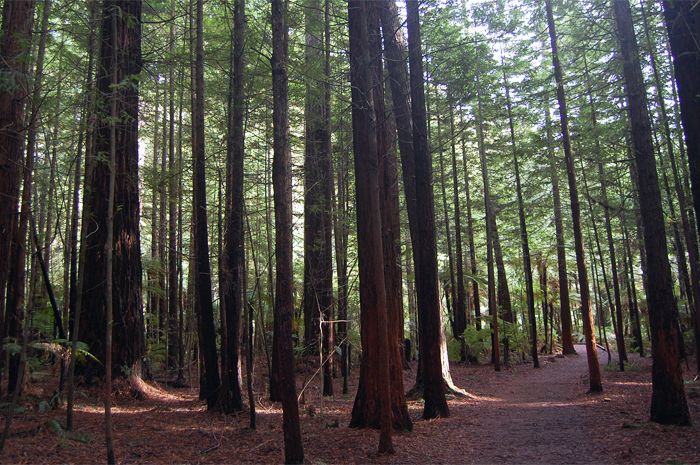 I took a lot of photos, but as you can tell, they all come out kind of the same.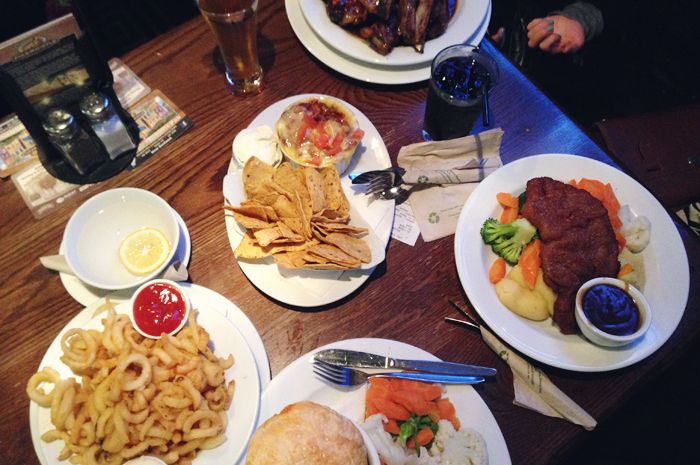 After a visit to the Polynesian Spa, we went to a pub near our hostel and ordered way too much food...
The next day, we went to Wai-O-Taupo thermal park. Rotorua is famous for its geothermal activity - the whole town smells vaguely of rotten eggs. The colours are the result of different minerals.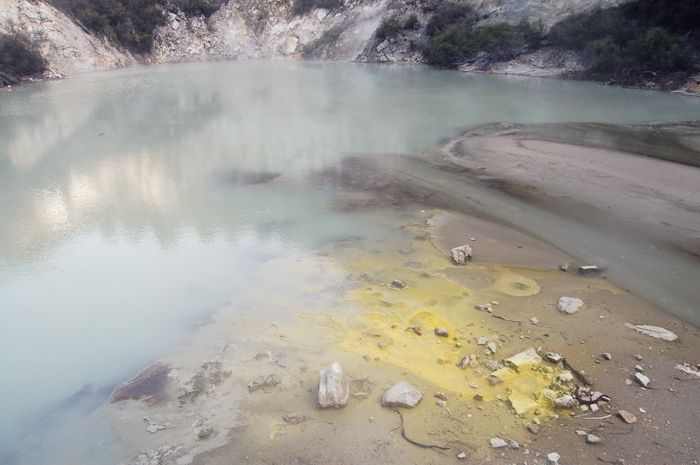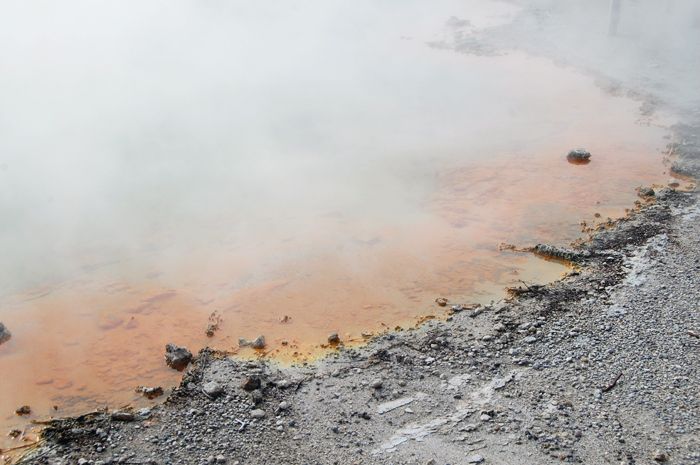 It looks better in photos, which are zoomed up to all the colourful bits - it was mostly steaming grey water.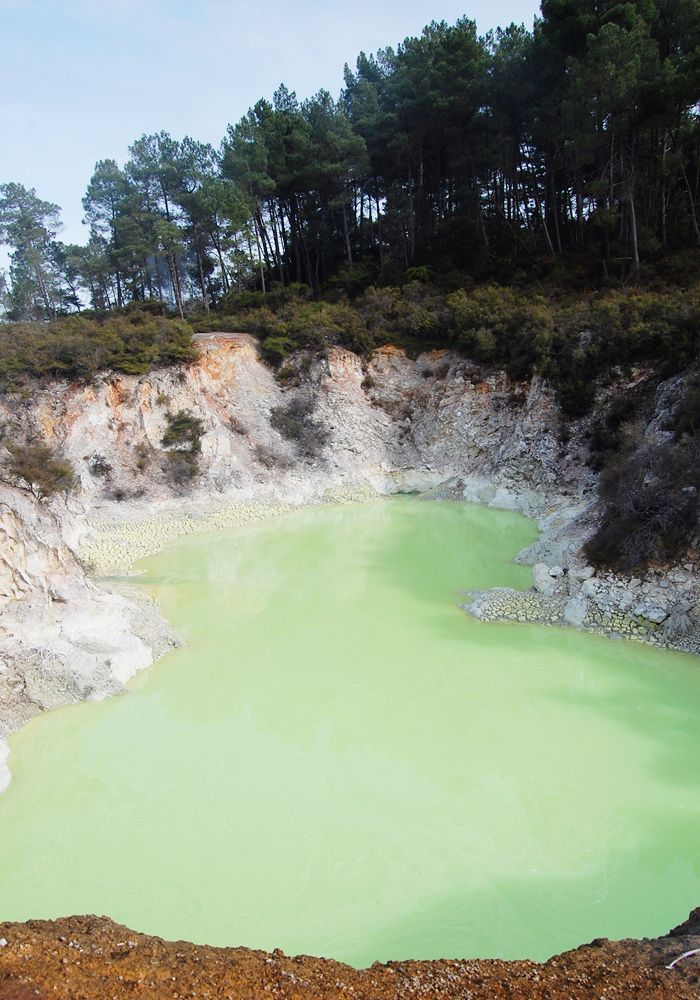 A pond of kryptonite.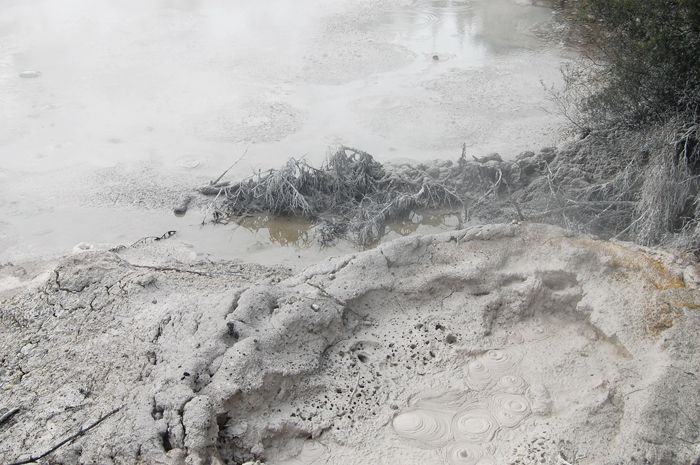 A bubbling mud pool nearby - it was cute how it went
gloop gloop gloop
and made patterns.
We hit the road again, to spend the night in Hamilton on the way back to Auckland.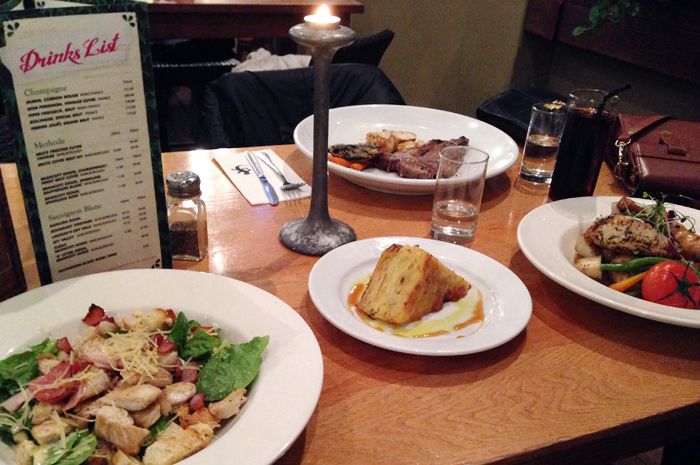 It's a university city/town, and while it was sort of quiet there were lots of restaurants and bars. We found a nice one, but I just had a caesar salad because I was still feeling gross from the night before.
It was desserts specials night, so we went in for it.
The next morning we drove back to Auckland, and then flew home. Phew, New Zealand posts over!