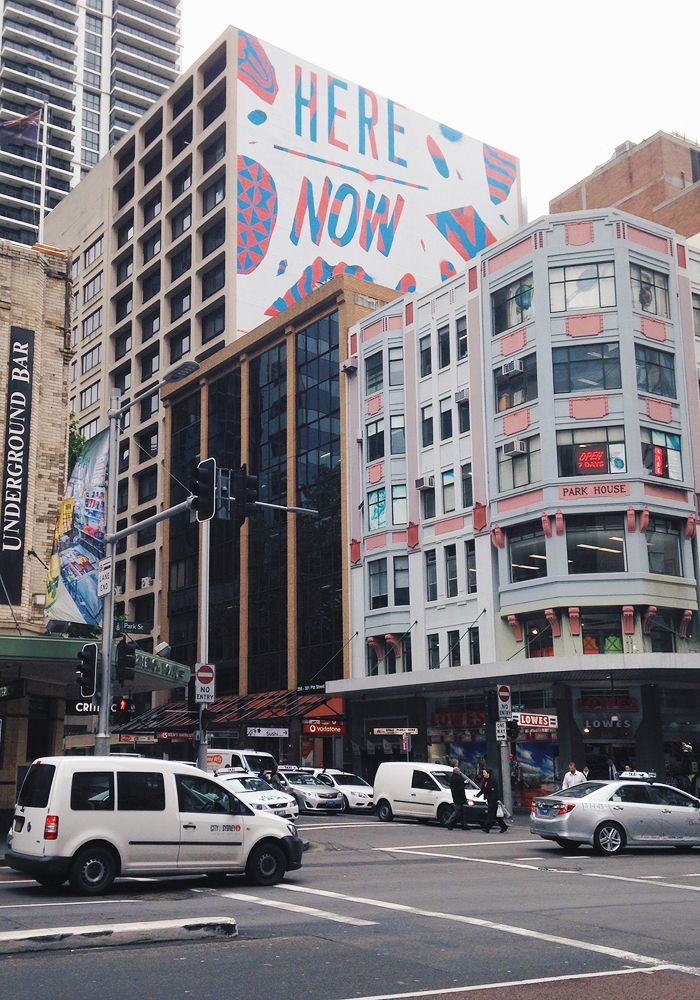 This mural by Numskull went up over September for Art & About. I'd been looking at it from the bus stop for about a month, but today I finally bothered to cross the road for a good shot of it. You can read about it
here
.
Sydneysiders, how
insane
was that weather last night? We had a massive storm here, with flooding and cyclone strength winds. It snowed in the Blue Mountains where, last year this time, there had been raging bushfires.
Lighting struck the Sydney Tower
and blacked it out. I was sort of enjoying it, all cosied up in bed with a new book on my Kindle (Gone Girl), but it would have been terrible to be on the road or public transport. Hope everyone got through unscathed!