We hit up the Night Noodle Markets in Hyde Park tonight. This happens for about a fortnight every year as part of Good Food Month, and is supposed to emulate an "Asian hawker market" (I guess that's what all the supposedly "Asian" decorations were for). It's pretty overpriced and overcrowded - there are many cheaper places to get whatever kind of Asian food you're after - but you go for the novelty and atmosphere. We managed to snag a table but it was
crowded
, so it might be a good idea to bring a picnic blanket if you want to sit down.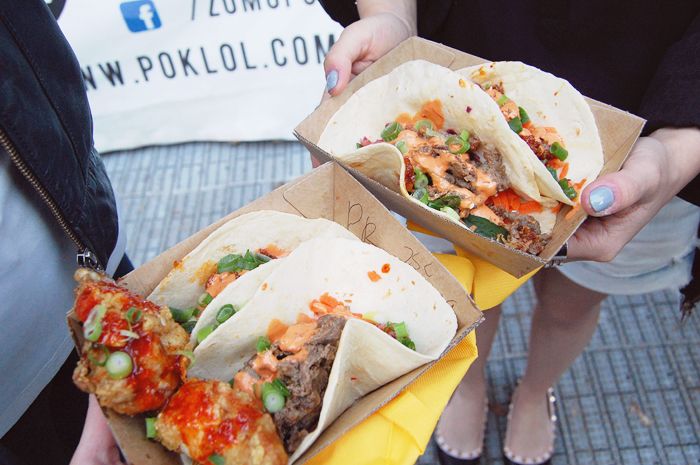 I went for Korean BBQ tacos (tacos?!) from Poklol which were actually really good. I liked the beef, the pork was a bit too spicy. I also added two pieces of Korean fried chicken, which weren't very impressive (better fried chicken at Arisun!).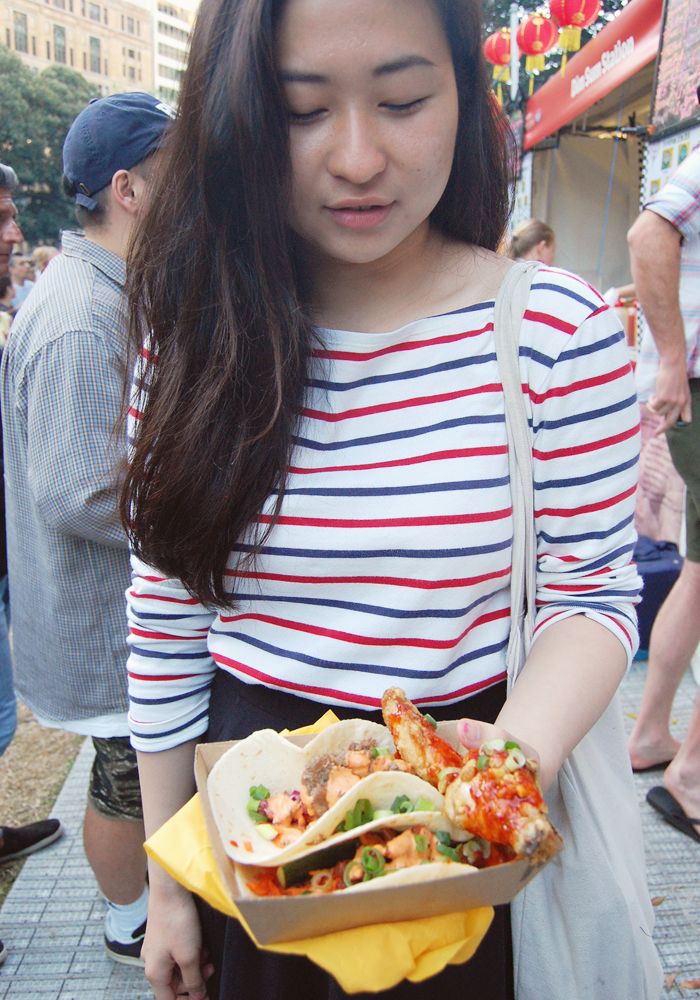 Thank
YY
for this very well composed picture of me gazing longingly at my tacos and chicken.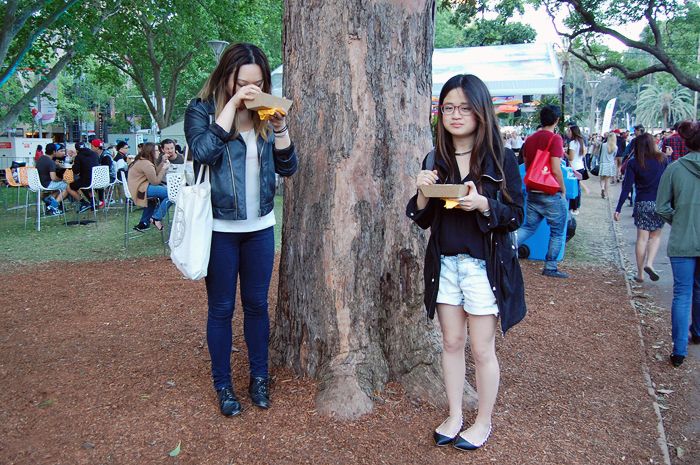 My dorky friends eating their tacos.
YY with her nasi goreng (there was nothing vegetarian at the Korean stall), dressed in all black with her black bowl. My camera was confused and it overexposed.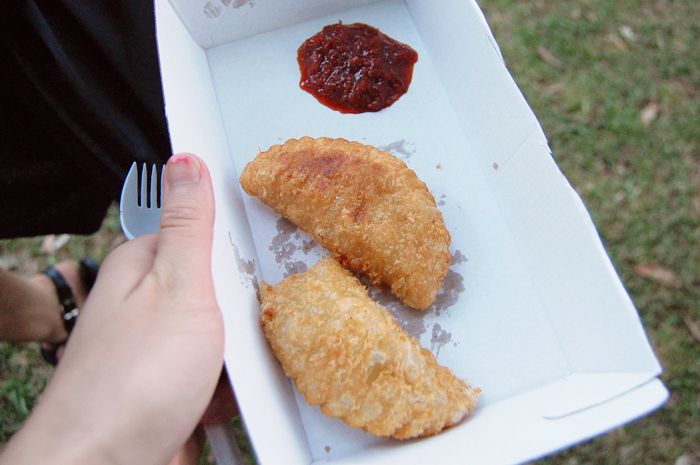 I got some curry puffs from Chinta Ria (I have a weakness for curry puffs, I've found). The pastry was
really
good.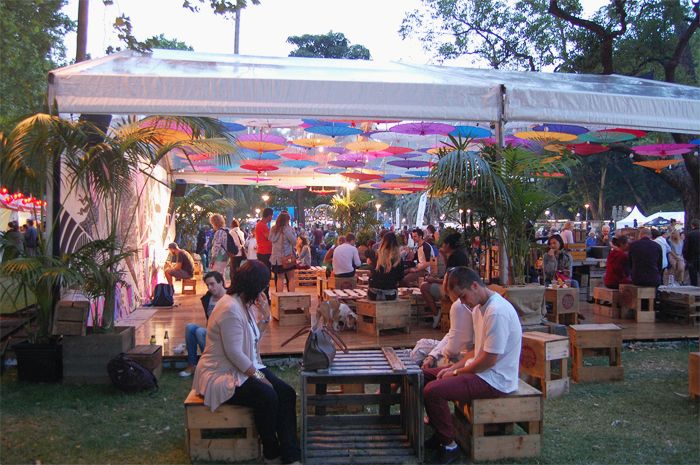 Afterwards we went down to Hot Star in Liverpool St and split a giant piece of chicken, fried mushrooms, and sweet potato fries, and then finished off with churros at Oliver Brown.
So in terms of life news, I handed in my paper on Friday and then skipped town for the countryside for a couple of days to celebrate/unwind with some friends. Now that the research part of my year's over, I'm actually going to be busier because I'm starting class again and have a set timetable to follow (what do you
mean
I have to show up somewhere every day this week?). I'll see how I go!