Or, the Sydney Tower Eye, as it was rebranded a few years ago, presumably along the lines of the London Eye (so unoriginal). Last weekend I went up to the viewing deck, which I haven't done since I was little - it's not really a thing locals do (I've never done Bridge Climb either). But I actually got a free ticket playing McDonald's Monopoly (don't judge me), so I thought I may as well cash it in.
The QVB from above.
You can see the Here, Now mural I posted about a few entries back.
I'd forgotten that the city centre and Eastern Suburbs is practically surrounded by water on three sides.
The shadow of the tower over Hyde Park and St Mary's Cathedral.
There weren't direct good views of the Harbour Bridge or Opera House because there are too many buildings in the way.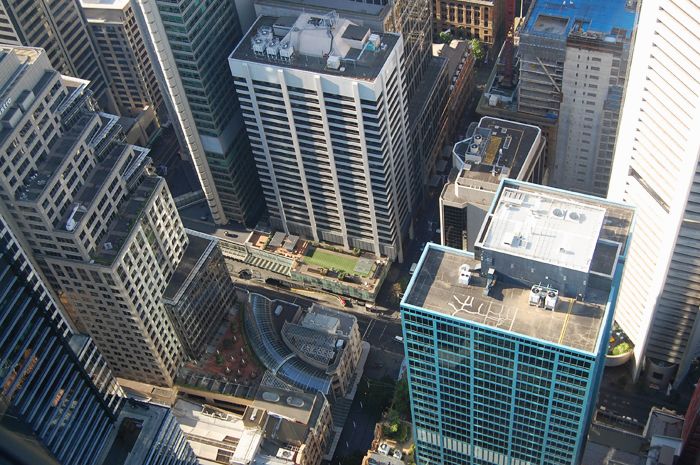 Never noticed the colour of this turquoise building before!
All in all I had so much fun taking photos! It's a little difficult because it's all enclosed by glass, so you get some reflections here and there. Seeing the view of a place from a high point is one of my favourite things to do when I visit a new place, and it was nice to see a different perspective of my own city. Sydney city is actually a lot smaller than what I always imagine in my mind - probably because I spend a lot of time on ineffective public transport, ha.
What's the best vantage point of where you live?