From Lima, we flew to Cusco, the capital of the Inca Empire. It's a heavily touristed place, due to the archeological sites and proximity to the Sacred Valley, and also because it's a good place to get used to the altitude if you want to do the Inca Trail to Macchu Pichu. I couldn't put my finger on it but there was something of a European small-town feel to the old part of Cusco, although the buildings aren't very European. The altitude was definitely hitting us hard, on the first night I got breathless after climbing into bed.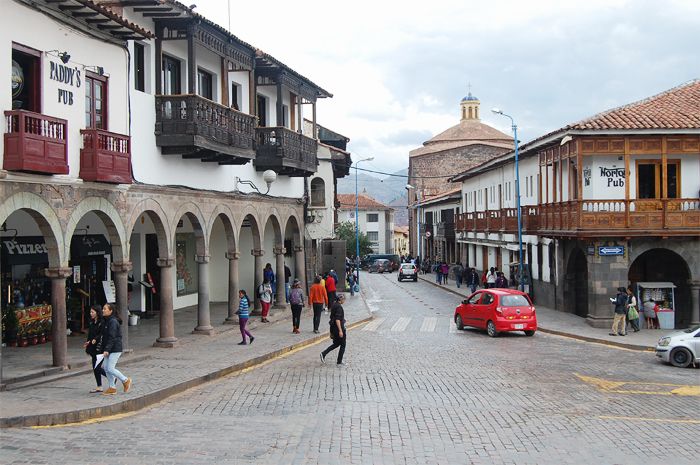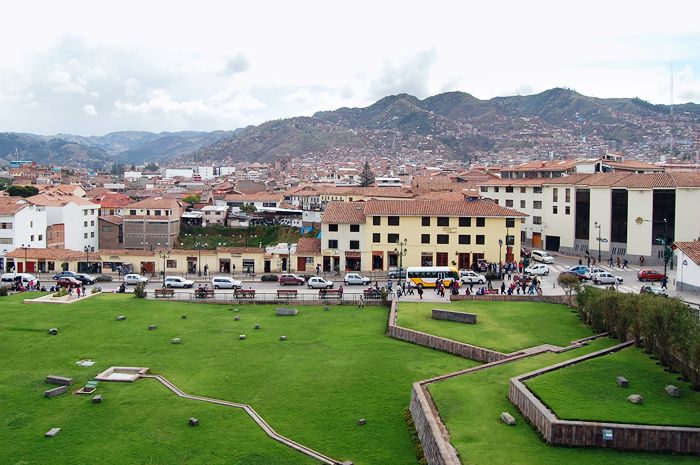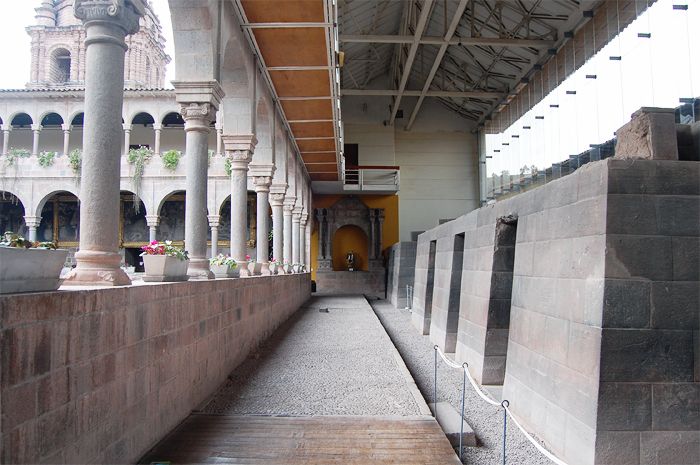 The Temple of the Sun (Qurikancha), and important Incan temple which the Spanish then built a church into/onto.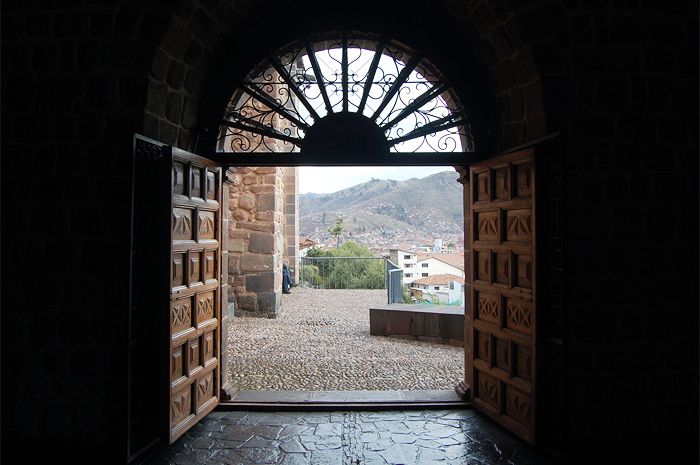 Saqsaywaman, a complex of walls on the outskirts above Cusco. Incan engineering/architecture/building was insane.
We were a bit distracted by the llamas though.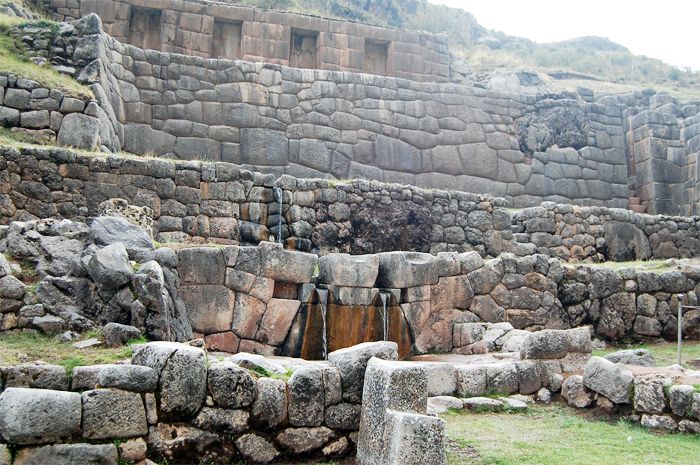 Tambomachay, a sort of water conducting system.
View of Cusco from there.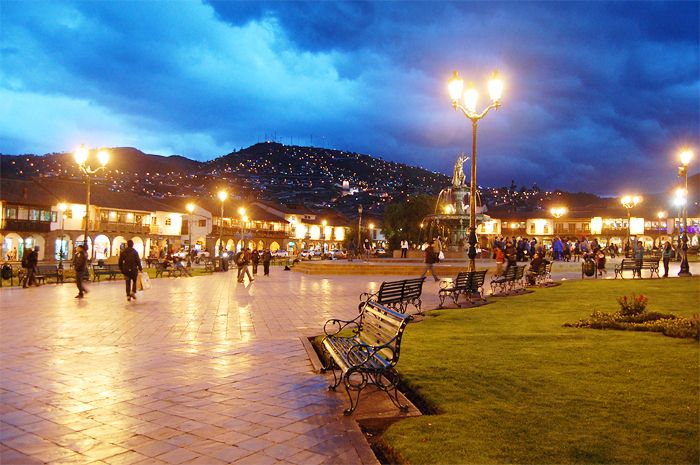 The main square at night.
Sacred Valley (Urumbumba Valley), where there are loads of archeological sites.
Such as Pisac and its terraces, used for farming.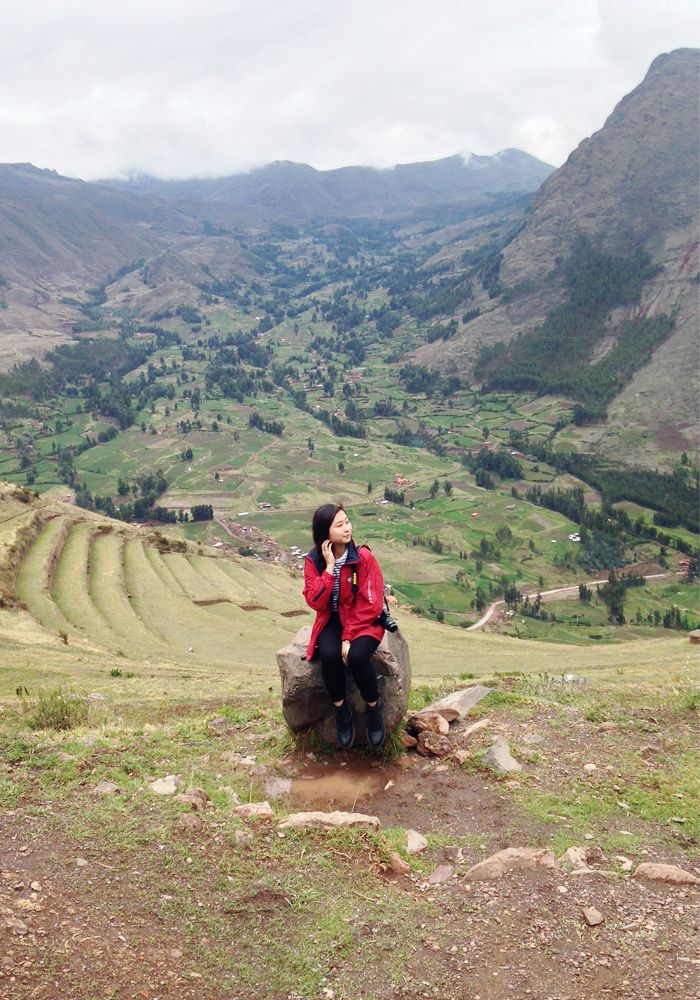 A souvenirs market.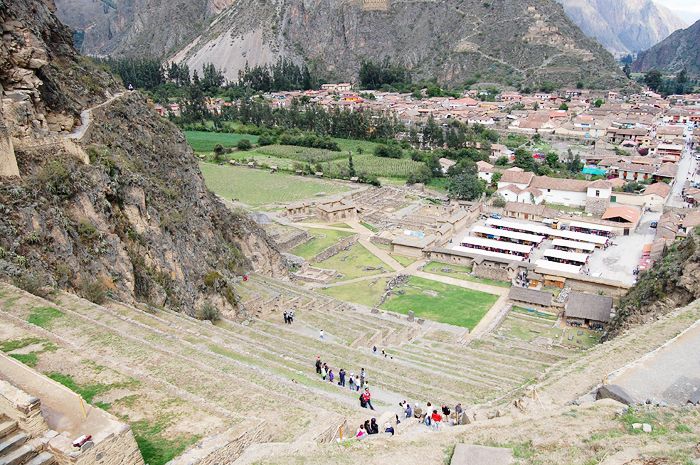 Ollantaytambo, in the Sacred Valley, an Incan town with more terraces in the shadow of a mountain.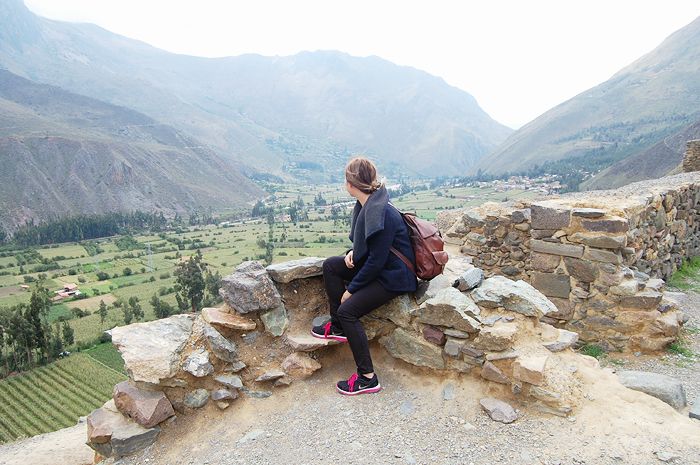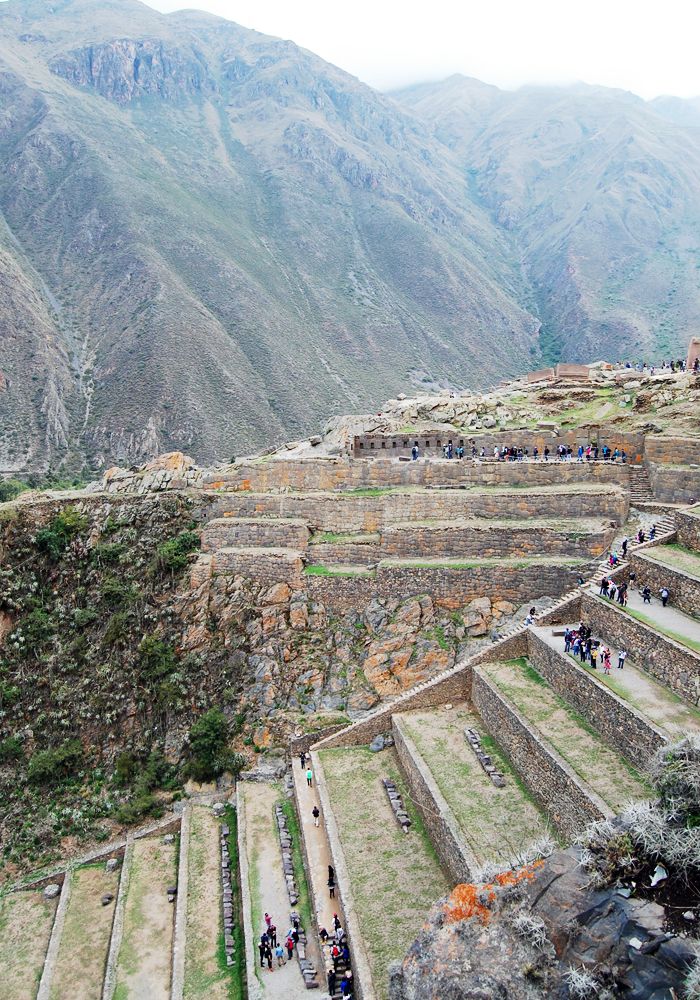 Walking down to Ollantaytambo train station...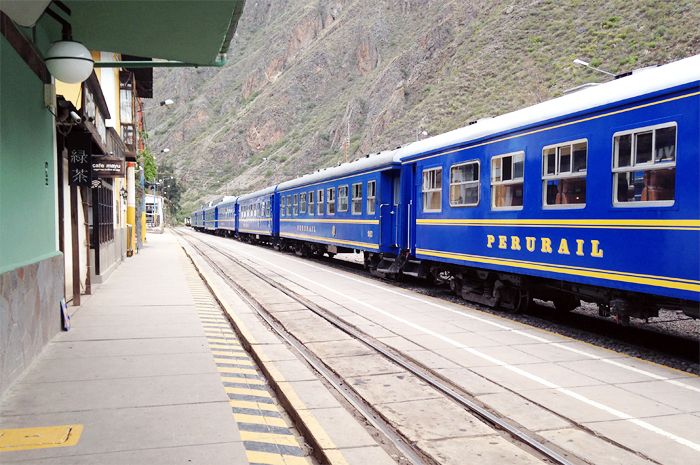 For the train to Aguas Calientes, the base town for Macchu Pichu!
We visited all the important sites with a tour guide, which I think is worth having in this case so the significance and history of things can be explained. It was really interesting how such large-scale things were built (with all the stones all fitted properly together without mortar) and how carefully calculated according to the position of the sun at certain times.