I didn't know much about Buenos Aires before I went, but it's one of the ones you think of when you're thinking of major South American cities, so it made sense as our first stop. It's a really big city and I got the feeling that it has more to offer in terms of living there rather than being a visitor - I feel like the general lifestyle is the attraction of Buenos Aires, rather than individual tourist activities. Oh, and also good if you're a dog person (I heard dogs outnumber the people in this city).
Arriving to a pink-tinged pre-thunderstorm evening. This was the view from our hotel room downtown.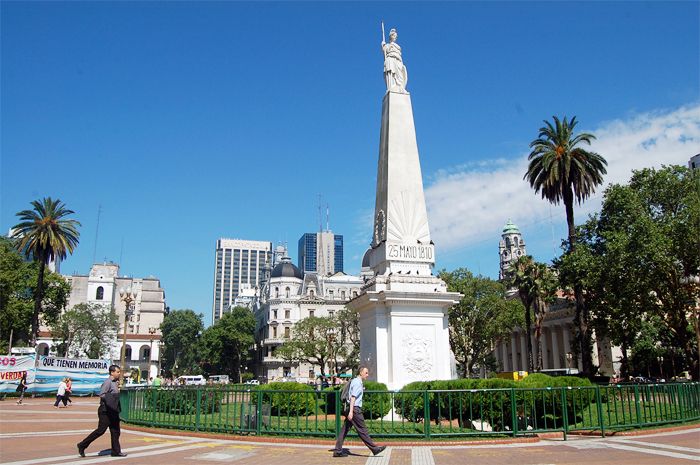 On our first morning we did a tour to some sights. This was Plaza de Mayo downtown.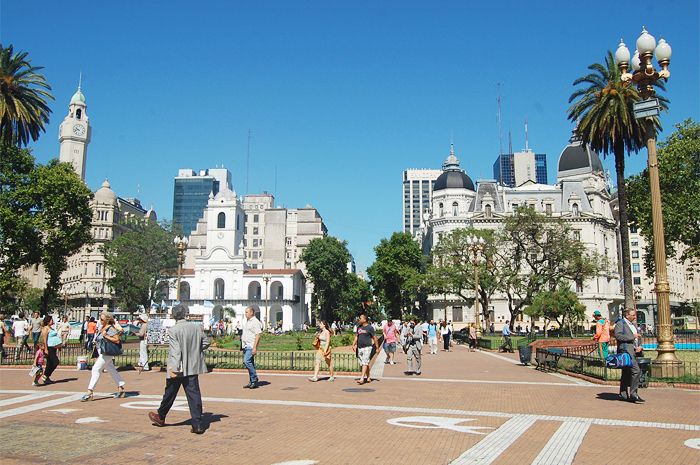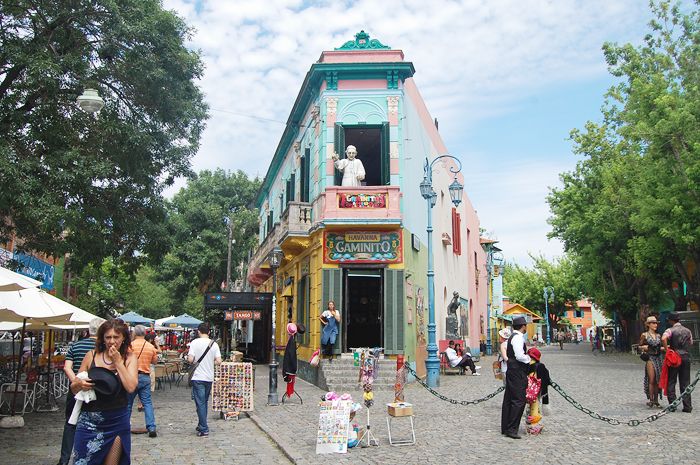 Caminito, a touristy street in La Boca, a neighbourhood that is generally not well off. The houses are colourful because in the past, the poorer immigrant residents of the area would paint their houses with leftover paint from the shipyards.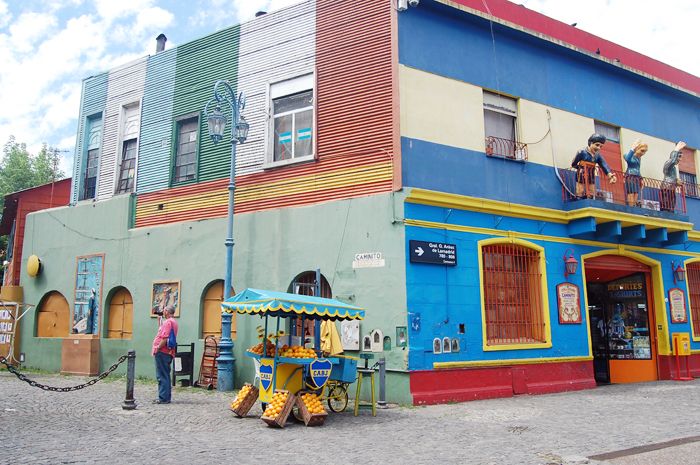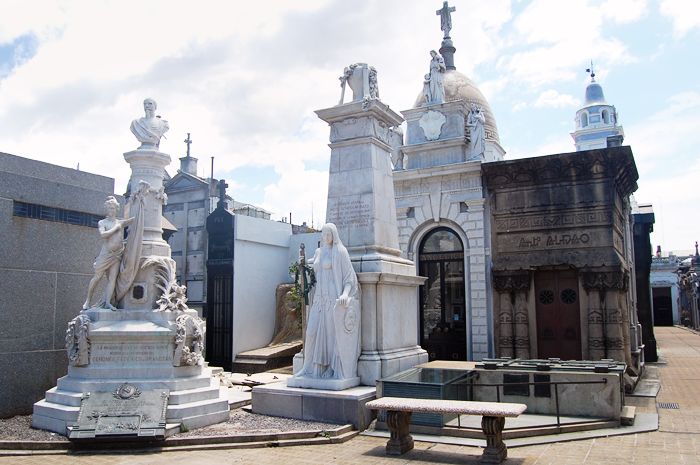 Recoleta cemetery is also quite famous. People are entombed above ground in really intricate mausoleums, of which there are hundreds - it's almost like a little city.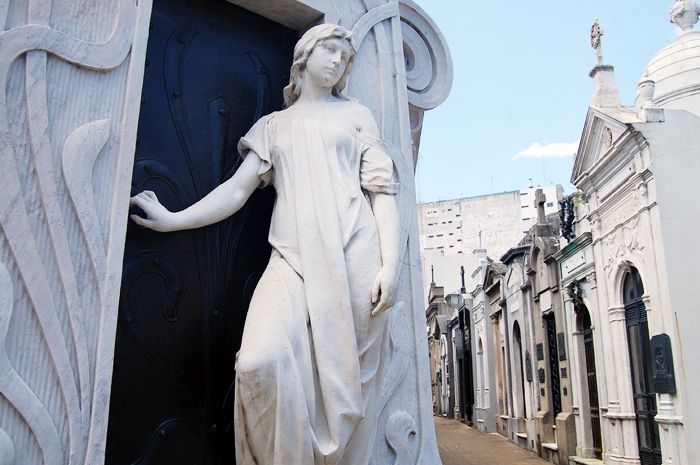 The nearby museum of fine arts (Museo Nacional de Bellas Artes).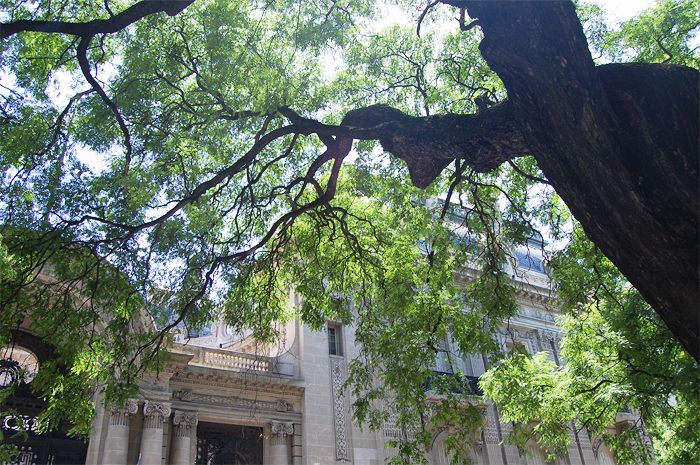 A nickname for Buenos Aires is "Paris of the South". The reasoning for this is that particularly in Recoleta, there are lots of mansions (palaces almost) that were built French-style by rich people who felt, at the time, that European architecture was the way to go. Other than that, the city doesn't really remind me of Paris in atmosphere.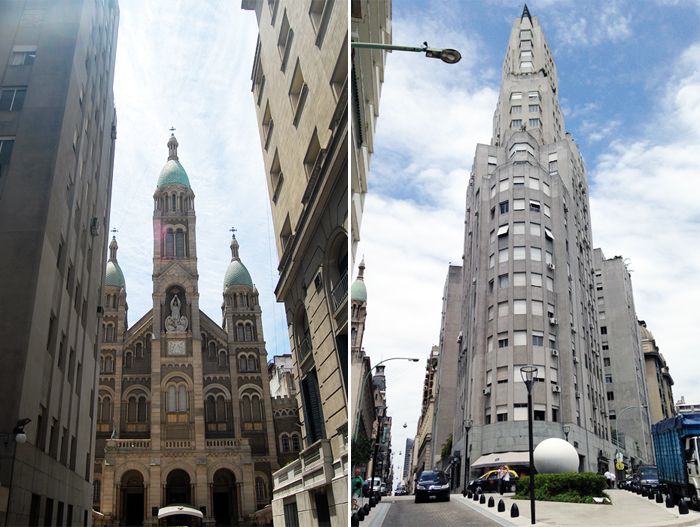 The building on the right was built by Corina Kavanagh, who'd fallen in love with the son of an aristocratic family who didn't approve. So, as most people do, she commissioned the construction of a skyscraper to block the family's view of their church (on the left).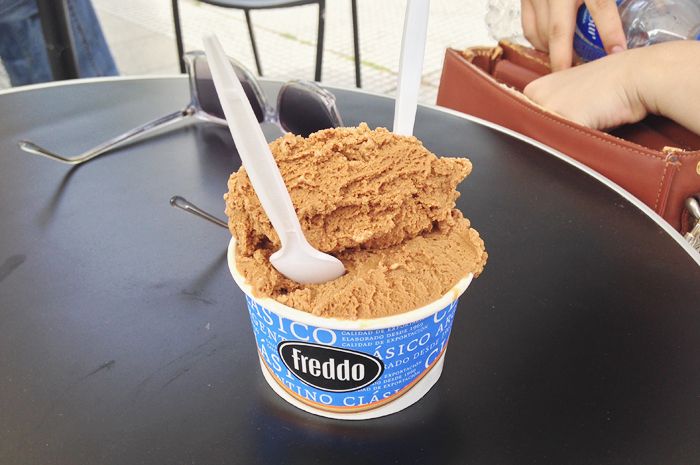 Argentine ice cream (helado), quite similar to gelato, in dulce de leche (what else?).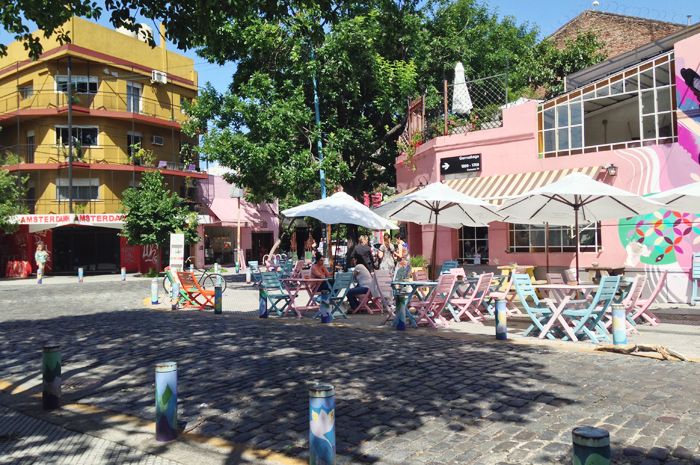 We also took a turn around Palermo Soho, a really hip neighbourhood with boutiques and cute cafes and so on. It's like most hip neighbourhoods you'd find around the world, when you're there you could be anywhere really.
Tried some famous Argentine steak. I usually don't eat much steak so I can't really say whether it was good or bad, but I enjoyed it.