After Buenos Aires, we went to Iguassu Falls. Iguassu Falls straddles the border between Argentina and Brazil, and is one of the seven new natural wonders of the world. It's wider and taller than Niagara Falls (with less water however) and like Niagara, there's much discussion as to which side (the Argentine or the Brazilian) is the better one. We saw both, and I'm going to have to say the Brazilian side - it's got a more panoramic view and at the end of the path you can walk up close to the falls and the mist.
On the first day, we saw the Argentine side.
Due to clothes logistics issues, I found myself wearing long pants and Doc Martins in 35C, extreme humidity heat.
Butterflies which feed on salt and minerals so they land on people to suck up their sweat or something (I hate butterflies so I did not enjoy this).
The river there divides the three countries of Argentina, Brazil, and Paraguay. The town on the Argentina side is Puerto Iguazu, where we stumbled around in the afternoon heat for a bit, looking for a place to buy water.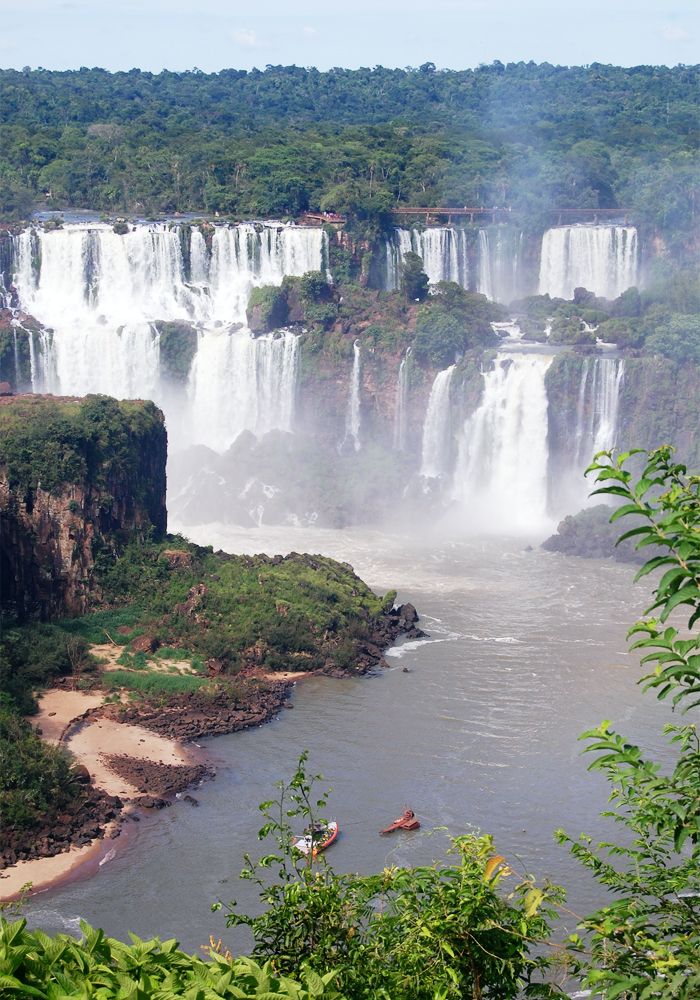 The next day, we took a bus over the bridge to Brazil and the Brazilian side of the falls.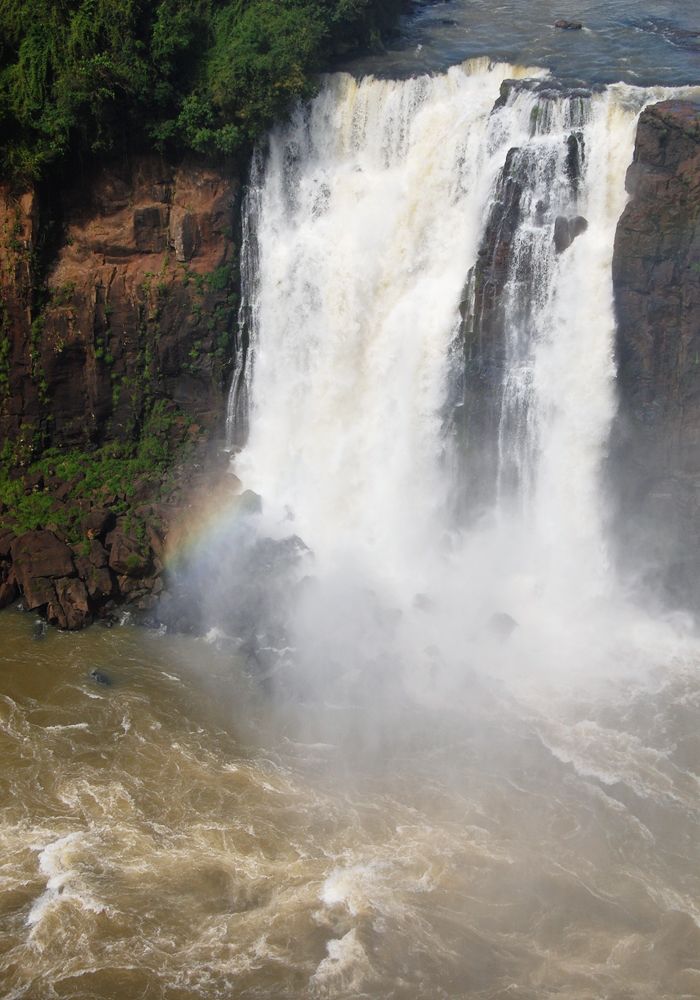 When you stand in the spray and listen to the thunder of the water, the falls feel so powerful you feel like you're almost soaking up energy from them.
In the afternoon, feeling self-conscious about how much we probably smelled like wet dogs at that moment, we hopped on a plane to none other than Rio de Janeiro. Coming up soon!