We were only in Lima for one full day, as a stopover of sorts on our way to Macchu Pichu. Because of that I wouldn't say I got a good grasp of the city and its atmosphere, but here are some of the photos.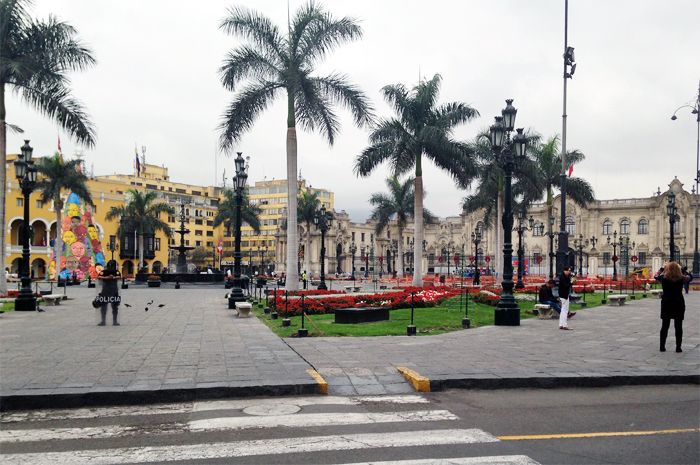 In the morning we did a tour of downtown Lima.
Jenny noticed that I was matching the buildings around the square.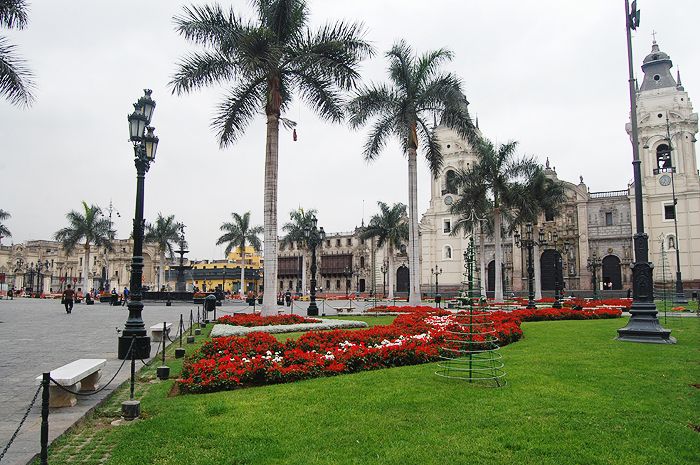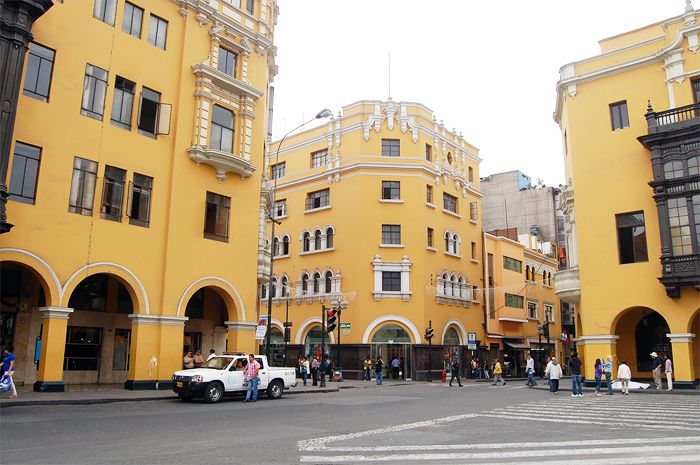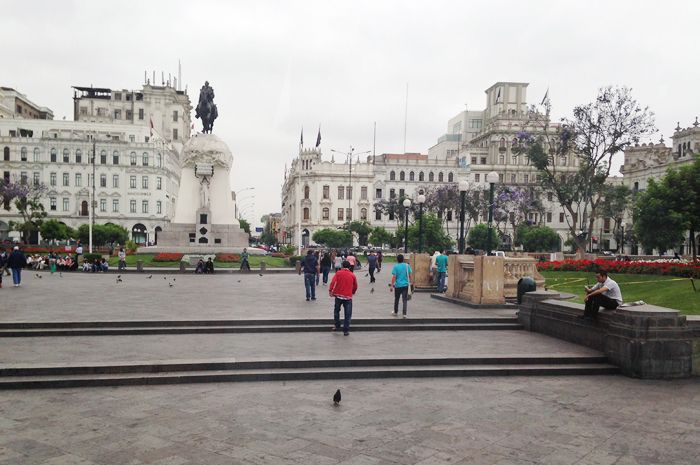 This was in the catacombs under the San Franciscan monastery, it was a smaller scale of the Paris catacombs.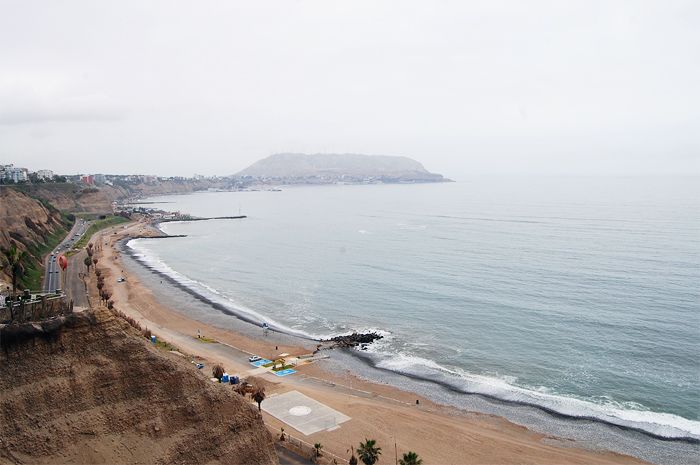 The Pacific Ocean from Larcomar in Miraflores, one of the more swanky districts in Lima.
Let me explain before you get confused as to why I'm suddenly posting so many pictures of cats. There's a park in Miraflores called Parque Kennedy, and it's home to loads of stray cats. There are volunteers who feed them and help out with their medical care.
There were just cats everywhere. We spent ages here, went off for lunch involving pisco sours, and immediately came back for tipsy cat-spotting.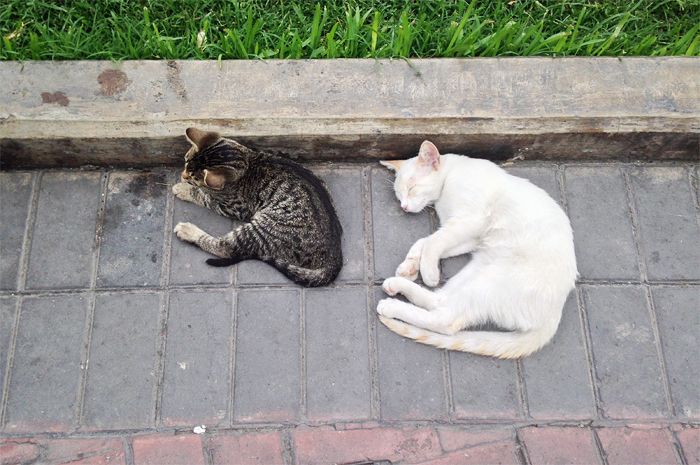 How beautiful is this one?!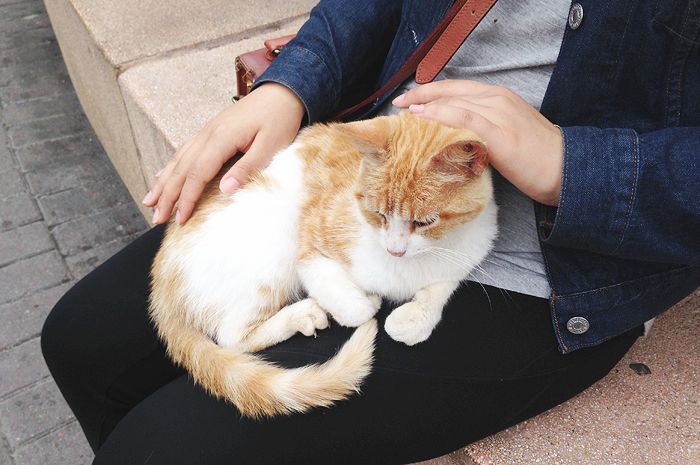 This one walked confidently up to Jenny, curled up in her lap and promptly went to sleep (with claws out).