Oh, Rio. I think I was looking forward to this city most out of all the places we were to visit in South America, and it was even better than I hoped it would be. I'd been wanting to visit Rio de Janeiro in a while but it was always one of those hazy dreams you don't think will ever materialise for real. I realise I'm gushing without really explaining why I liked Rio so much, so I'll try and take you through it.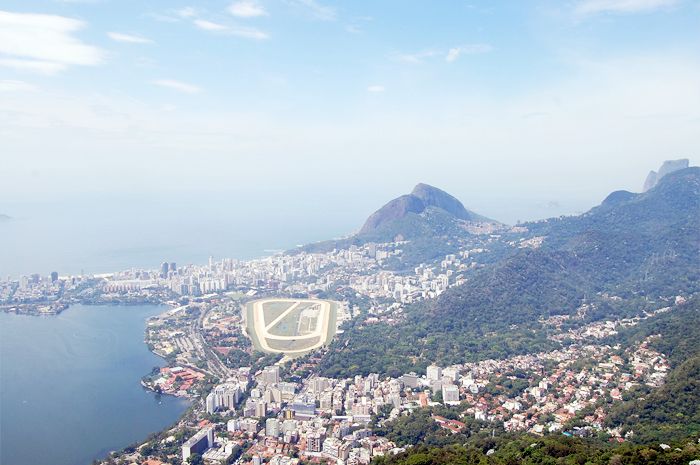 On the train up to see Christ the Redeemer. I feel like Rio parallels Sydney a lot. I can't say they're similar because Rio feels so Brazilian and Sydney is so Australian (does that make sense?) but there's the beach culture and the way the urban areas slot into the natural scenery so well.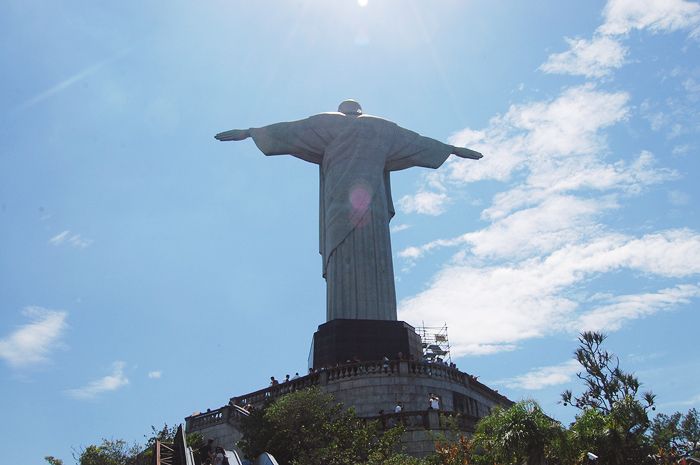 I was really excited to see Christ the Redeemer. It's really not that much up close, but I've always loved the way it looks over the whole city. The evening when we arrived, our driver pointed it out to us as it came into view for the first time and I wanted to cry.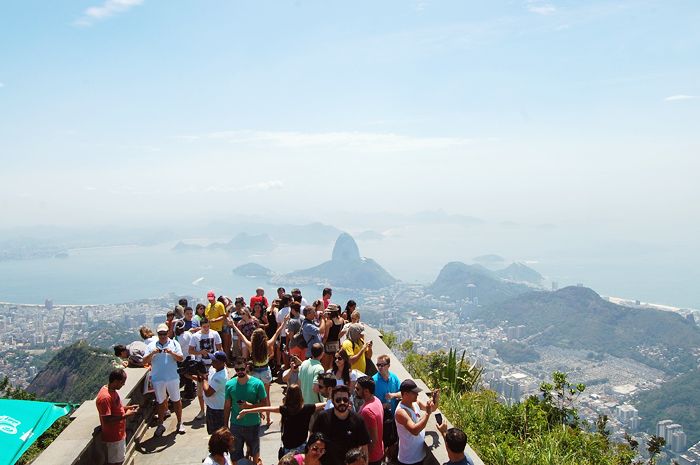 The view of Sugarloaf Mountain.
On the same afternoon, we took the cable car up to Sugarloaf but the weather had turned on us.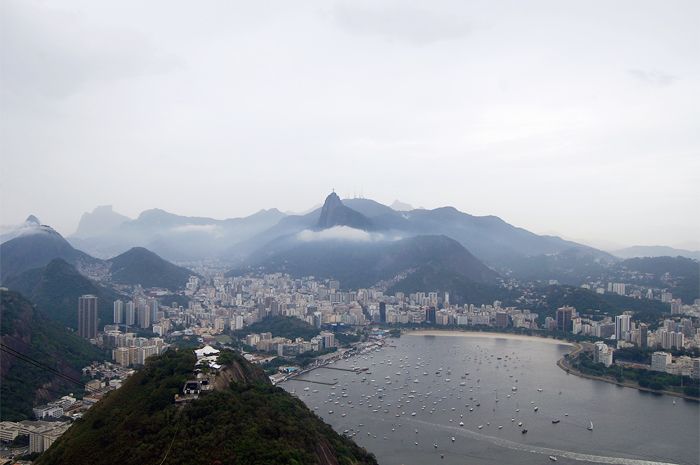 It was still beautiful, though, and there's Christ the Redeemer in the distance.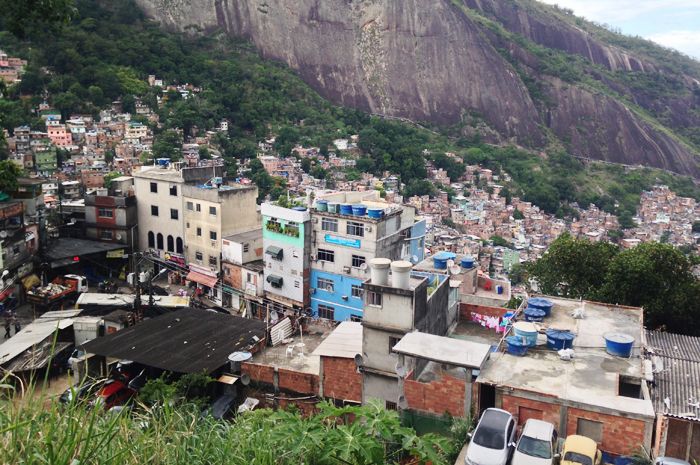 The next day we visited Rocinha, which is the largest favela in Rio (and apparently in all of Brazil). Favelas are shanty towns or slums, and there are many surrounding Rio, exemplifying the wealth disparity that exists. They have a reputation for being generally unsafe (e.g. if you've seen the movie City of God, which I did
not
watch before I went to Rio). We visited with a guide; tourist visits to favelas have become popular recently, but I feel like it's important to choose the guide or company carefully, making sure they're directly involved in and giving back to the community they're showing you.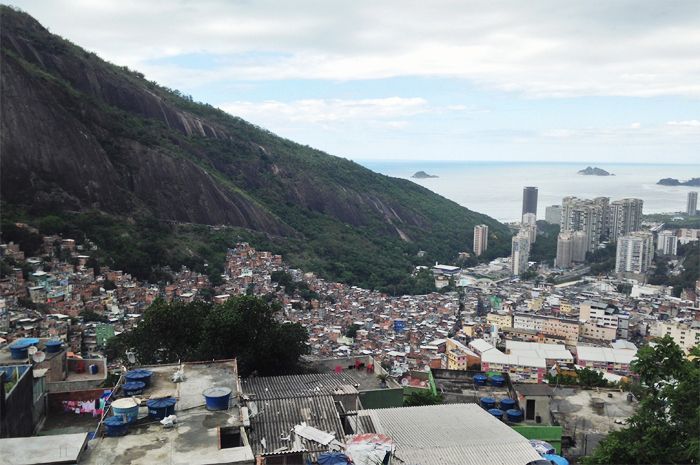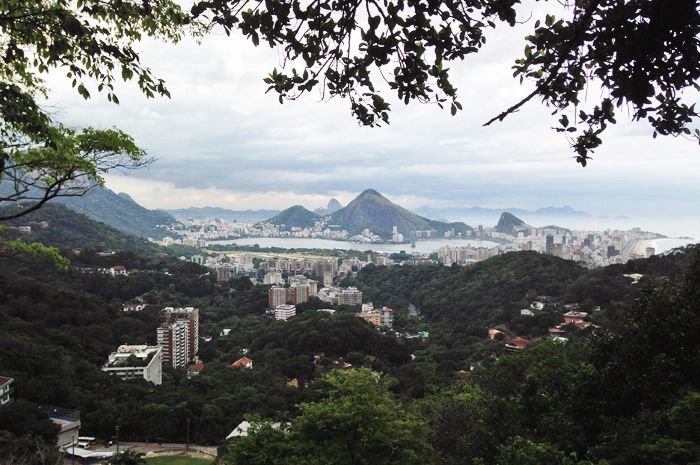 Rocinha was built on a hill and has pretty great views of Rio.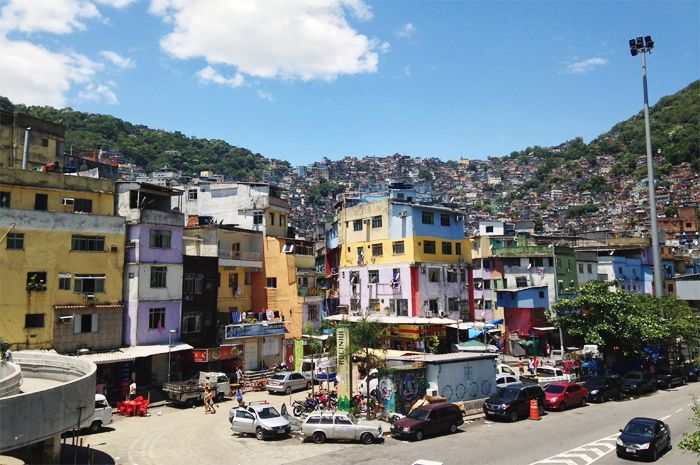 My impression of Rocinha was that it was just a community of normal people, who might not be as well off, going about their daily business. Honestly I didn't feel unsafe there, and our guide said that the only problem with going there alone would be getting lost among all the alleyways that aren't on any map. I'm not sure if this only applies to Rocinha, or to other favelas as well.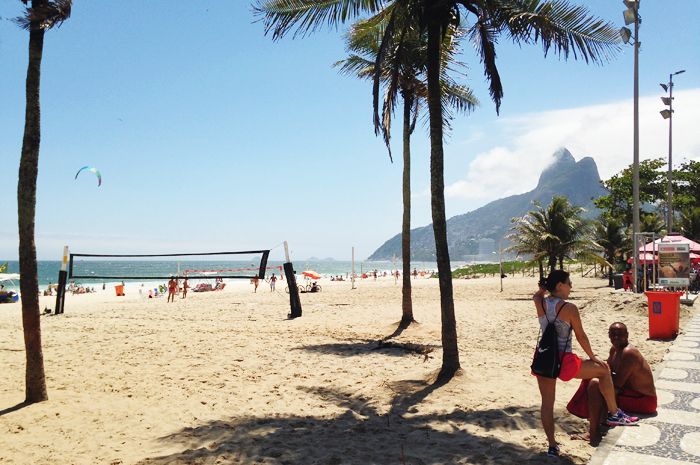 I didn't think we'd be spending much time at the beach, since we have beaches in Sydney, but just look at it...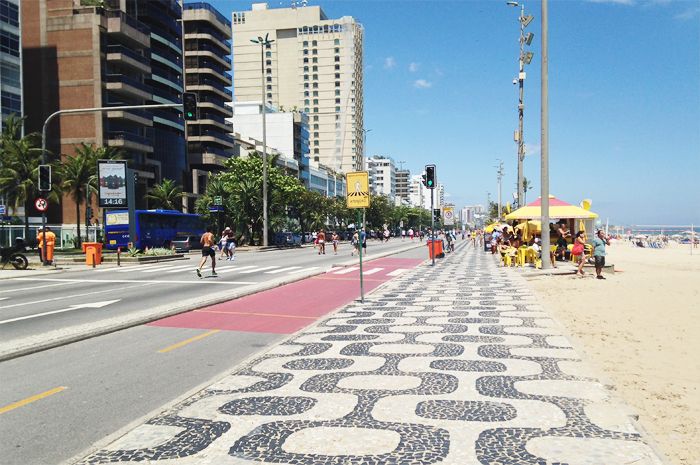 We spent the afternoon at Ipanema. Sorry Bondi... I think I have a new favourite. (To compare, we spent the next afternoon at Copacabana, which is also nice but much more touristy).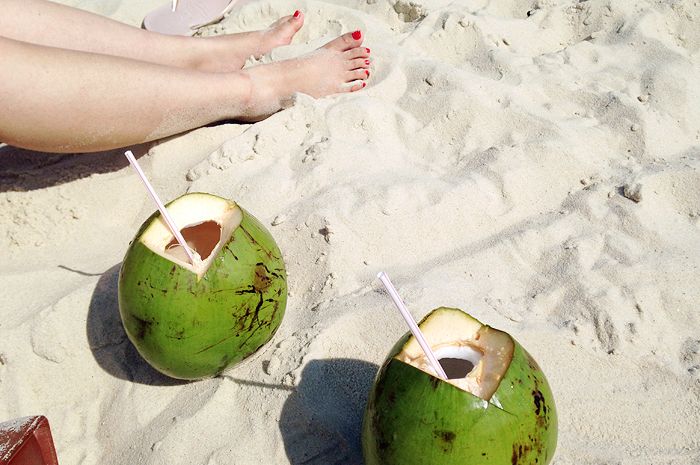 I don't even like coconuts but it felt right to buy some coconuts to drink.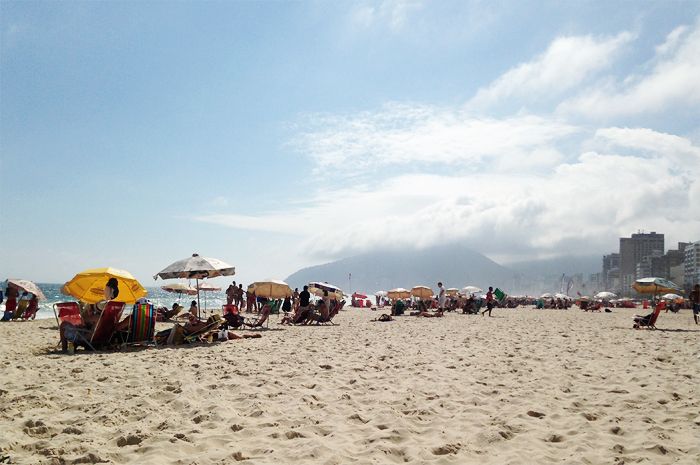 It was interesting to see the difference in beach etiquette between there and in Sydney. More people use chairs and umbrellas in Rio (you can hire them from stalls on the sand), and apparently it's against the social rules for men to lie down on the sand, so you see them just standing around. There are also loads of beach vendors in Rio, selling almost anything (the next day on the beach I bought a caipirinha which almost knocked me out). Jenny and I also greatly enjoyed watching well-tanned men in short shorts playing beach volleyball.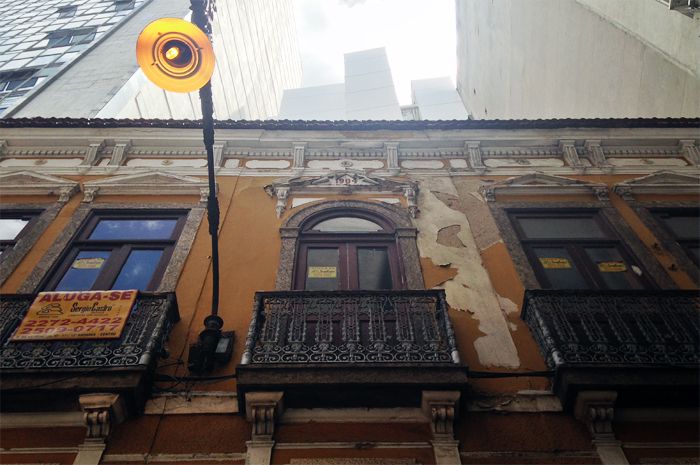 The next day we did a walking tour to downtown Rio.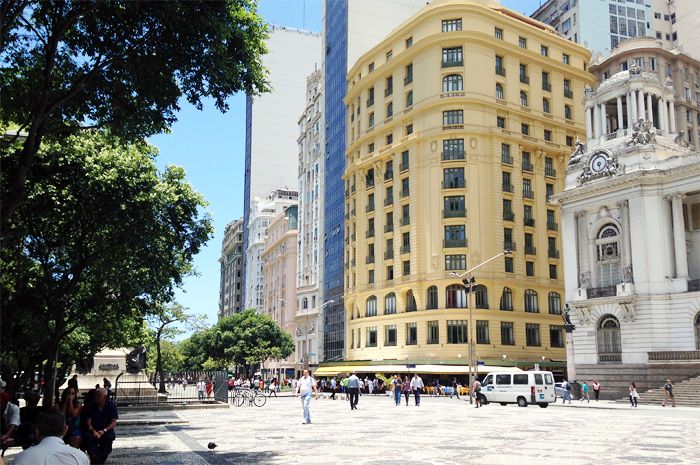 It had the same vibe as most downtown areas of most cities.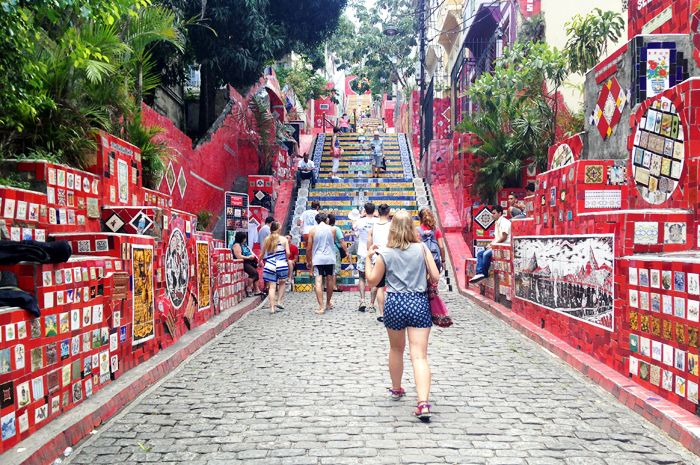 Close to downtown is Lapa with the Selaron steps (Escadaria Selaron). Selaron was the artist who decorated these steps with the help of donated tiles over 20 years. Unfortunately, he was found dead on the steps in 2013, in what were apparently suspicious circumstances.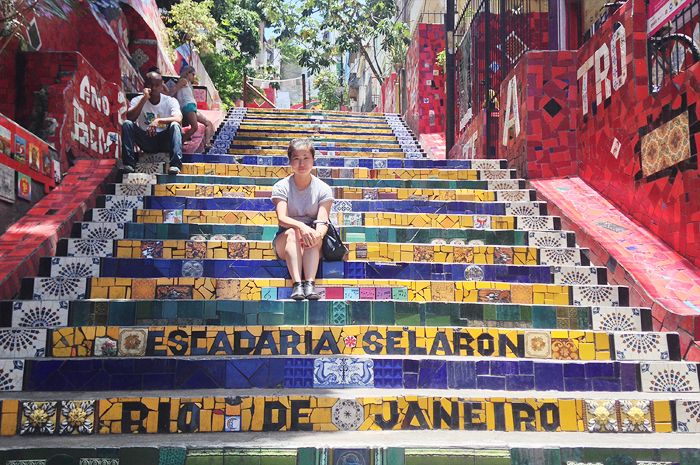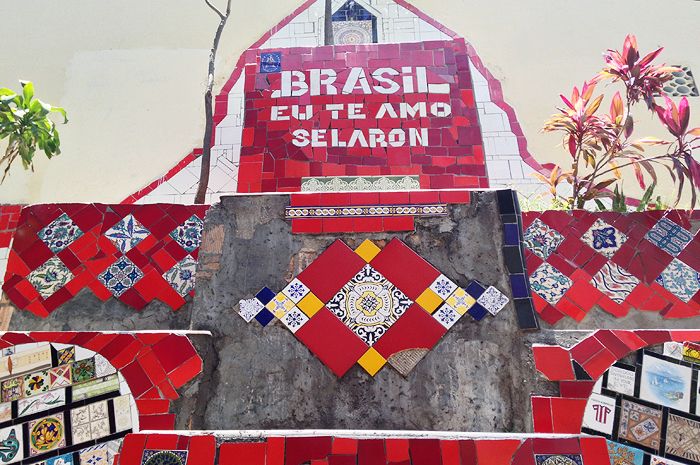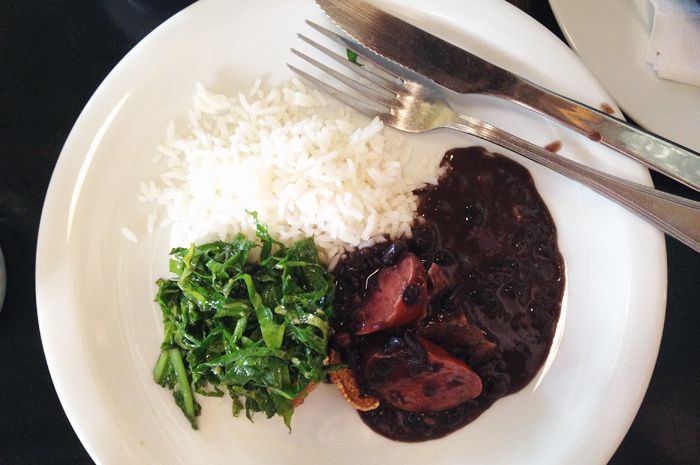 Feijoada, a Brazilian dish with black beans. I like the flavour of it, but I generally dislike the texture of beans.
Not staying for longer in Rio is one of my biggest regrets of 2014 (along with not buying a selfie stick for this trip). I feel like these photos don't show how great the atmosphere is, which you feel even just walking down a street. Cariocas are also so nice and
so
good looking. To be honest, I was a bit concerned about safety in Rio, because it has a bit of a reputation for violent crime - I'd read about people's experiences and advice such as "prepare by carrying cash you can easily hand over to a mugger so they leave without taking more or hurting you". We didn't run into this ourselves - I guess we did have our street smarts turned up a bit higher than usual, but there's really not much you can do if someone's threatening you with a knife. Honestly, I've felt more unsafe in parts of Paris or Rome, but maybe we were lucky. Luck or no luck, I am definitely going back, because it's now on my list of favourite cities ever.