I took an undeserved study break to make the drive up to Byron Bay. It's a small beach town on the north coast of NSW, popular with tourists and drunken teenagers post-exams. I only went up for a day, but it has a similar atmosphere to Queenstown NZ in that it attracts a younger crowd, but swapping out the snowboards for surfboards. It also reminds me a bit of Venice Beach in LA with the hippie culture, but with a smaller town feel.
My first stop was doing a walk through the Cape Byron State Conservation park, part of which is a coastal walk and has really nice views.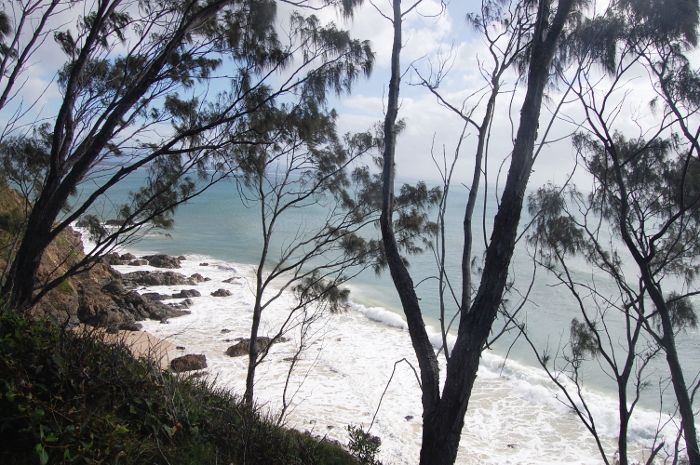 The weather was slightly dodgy, half sunshine half rain, but I reckon clouds like this make for better pictures. They turn out nicer than a flat cyan sky.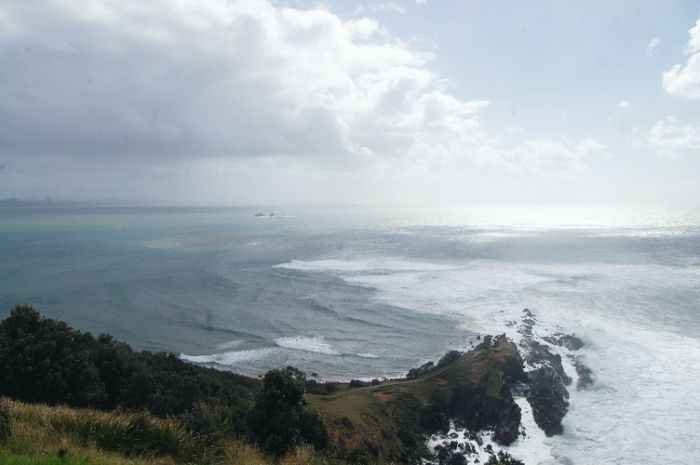 Very Romantic sort of lighting. Byron Bay was actually named after Lord Byron's grandfather, but a bunch of streets are named after other poets, like Keats and Tennyson.
One of the lookouts in the Park is the most easterly point of mainland Australia (as shown by the E).
That's where the most easterly lighthouse in Australia is.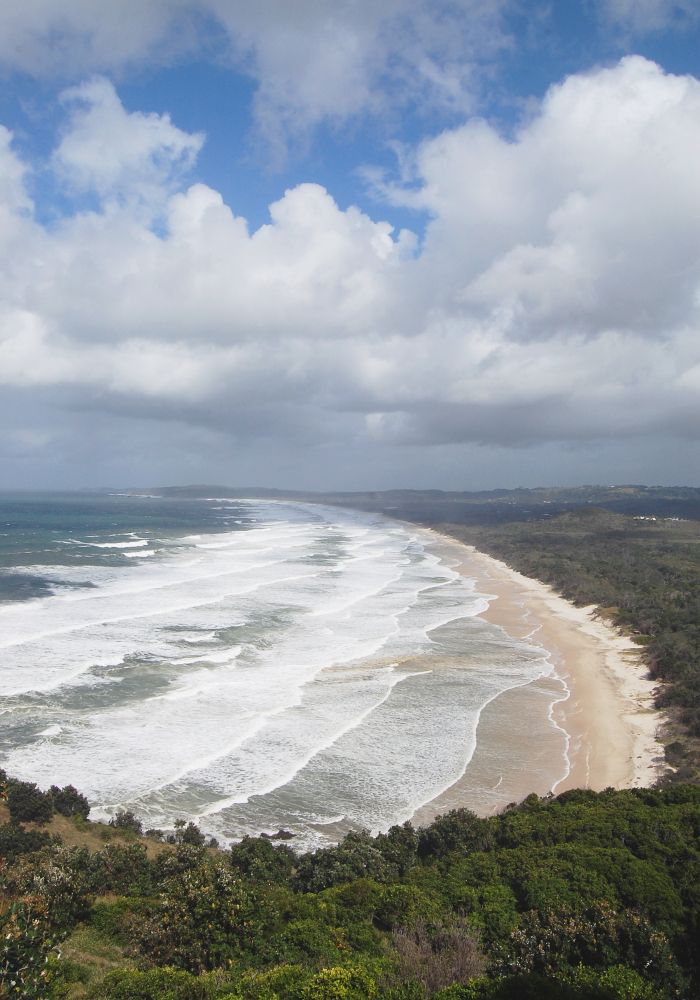 The beach on the other side of the cape. Look at those waves!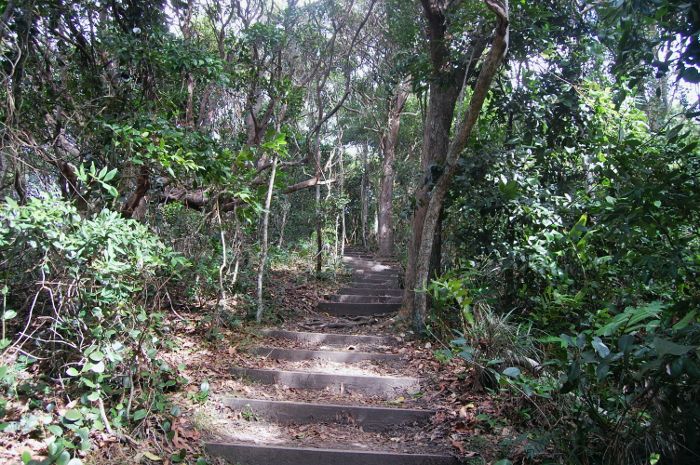 The walk is a loop track, so instead of doubling back I continued on. The rest of it goes through this forested area, though, and was pretty much devoid of people - I started thinking about how if I fell and broke my leg no one would find me, I could get stabbed and mugged and no one would hear my screams, I hadn't told anyone I was coming to this exact spot- oh wait, there's the road again.
I went to the main street to find some lunch.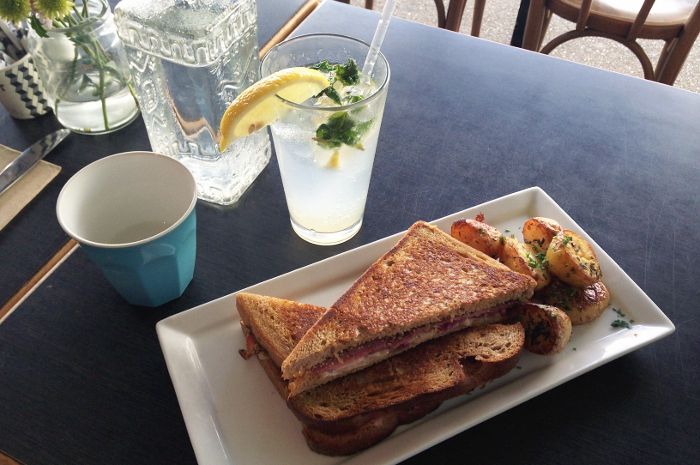 Had a pastrami sandwich and indulged in a lemonade at The Eatery. It was really nice, but I may have been biased by how hungry the walk had made me.
Afterwards I went to the main beach, at the end of the main street.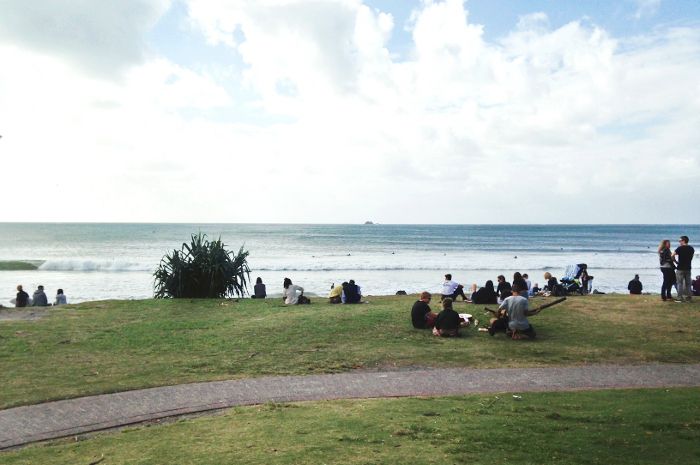 Just chilled out watching people chill out for a while.
It would be cool to come back here in the summer, when it's warm enough to swim, with a bunch of friends. The nightlife would probably be fun as well. But alas, I was alone and feeling antisocial and had a two-hour drive back to make, so I left in the early afternoon.