Just to be clear, no, I did not recently sneak off overseas. These are the neglected photos I took from our
trip in Decemeber last year
, and I thought that I'd better post them before I forgot completely.
I am going to stretch out the LA photos over a leisurely two or three posts but my main impressions were 1) I thought Sydney winters were mild until I was in LA in what I believed was the dead of winter and I was walking around in shorts and no jacket, and 2) maybe I was just working up a sweat from walking at all because LA is so spread out and we weren't driving. As it doesn't have a dense public transport network, we ended up using Uber a lot. Probably best explored by car, but we both felt like driving on the other side of the road in big-city traffic would've been too stressful!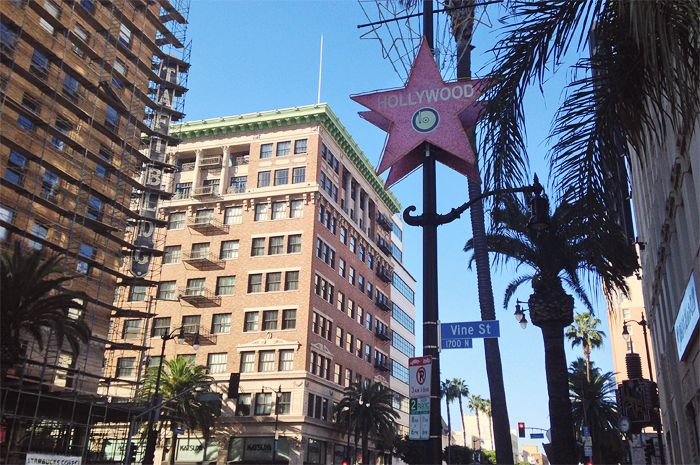 We stayed in Hollywood.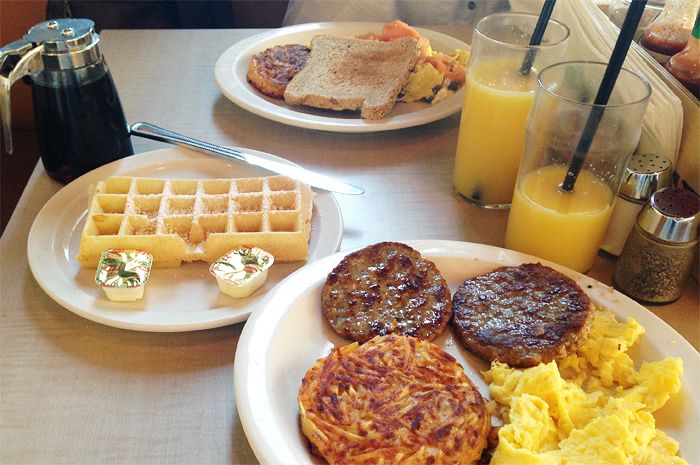 First breakfast. I'd forgot that sausage means something different in America!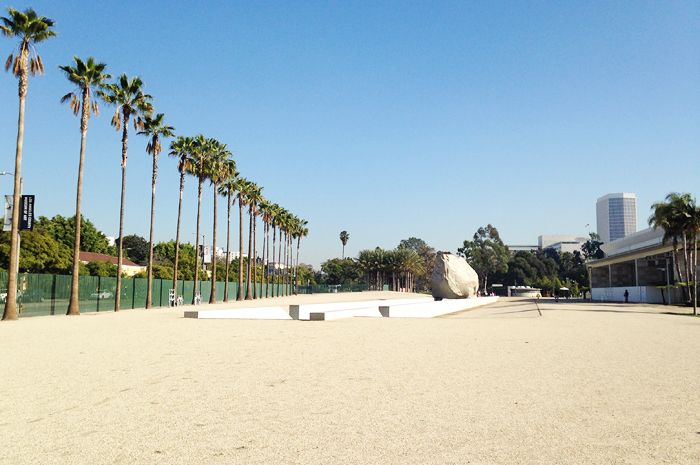 While Jenny shopped at The Grove, I went to check out LACMA.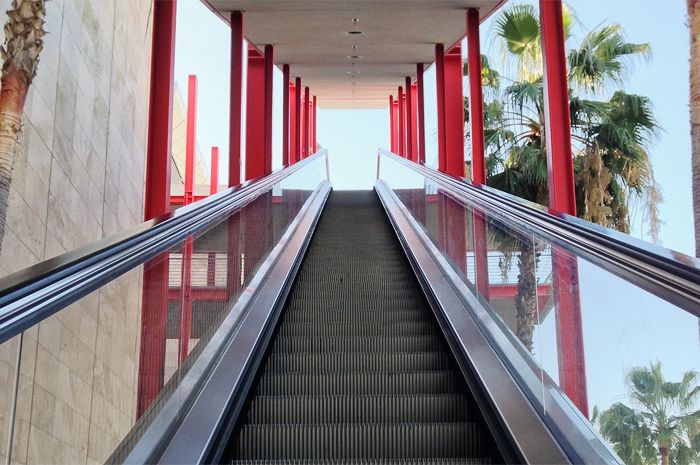 I didn't get good photos of the general setup of the museum, but I really liked the layout of it.
The famous street lights (i.e. Urban Light).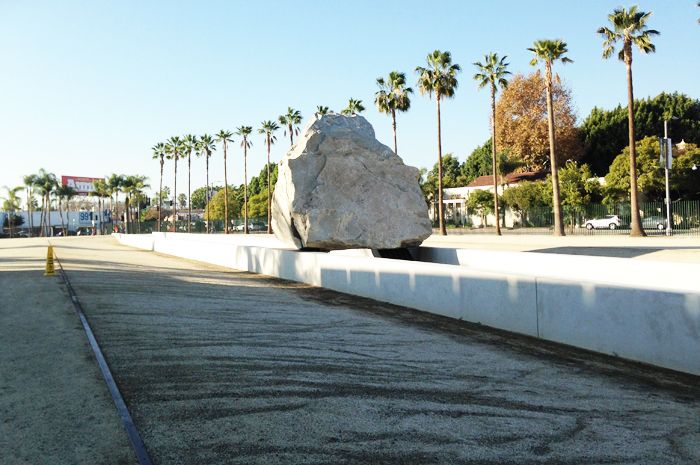 I really enjoyed LACMA overall - I wish I'd brought my DSLR along (at that point of the trip my back was aching).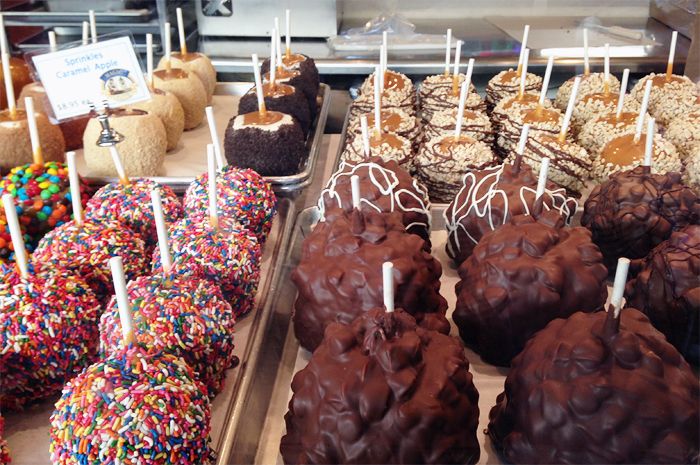 Tempted, but resisted.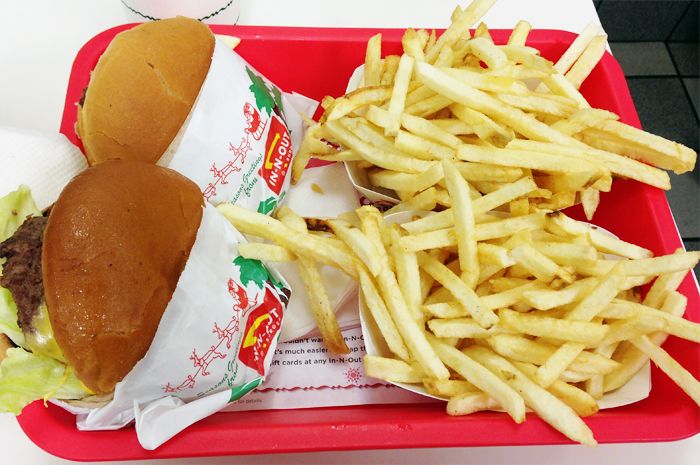 Because we were saving room for this.
The next day, we took the metro downtown and I left Jenny at Macy's (sense a theme here?) to go and see the LA Museum of Modern Art only to find that it was closed that day. Blip in planning... but at least the Walt Disney Concert Hall was across the road.
Took some photos before trekking all the way back.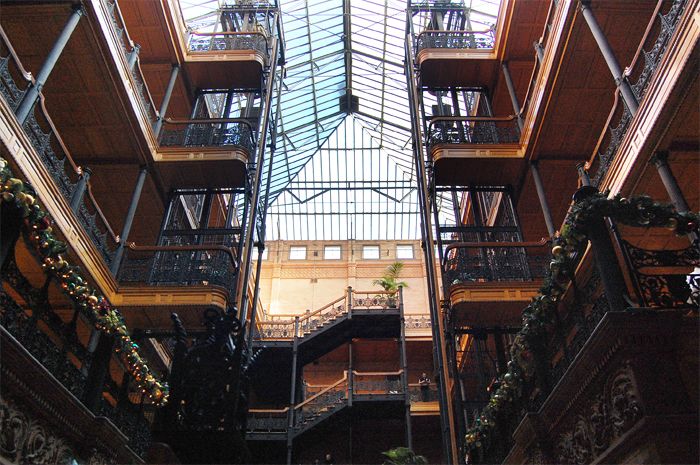 While we were downtown, we hit up all the attractions there. The Bradbury Building was pretty cool to see, since we'd studied Blade Runner in high school.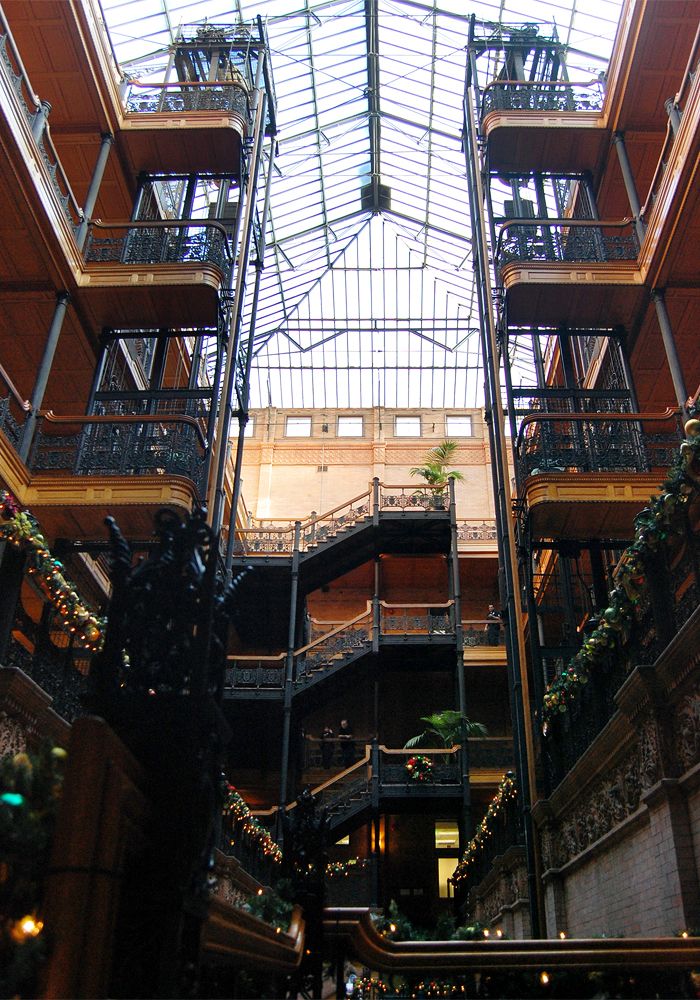 It was looking decidedly more cheerful when we were there.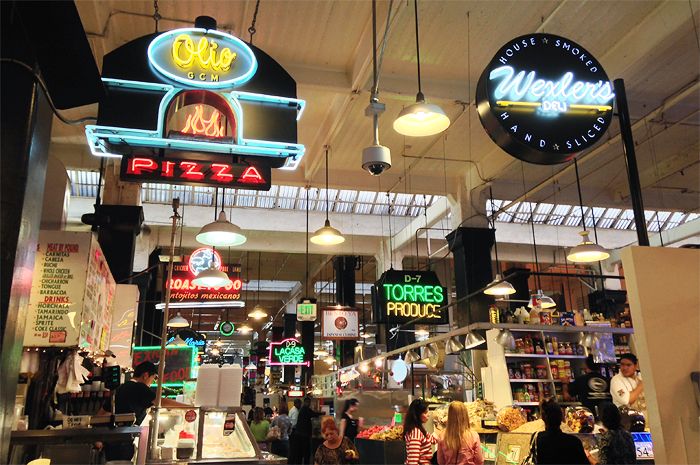 Grand Central Market, this
awesome
food market across the road. Can someone convert Sydney's Paddy's Markets into this?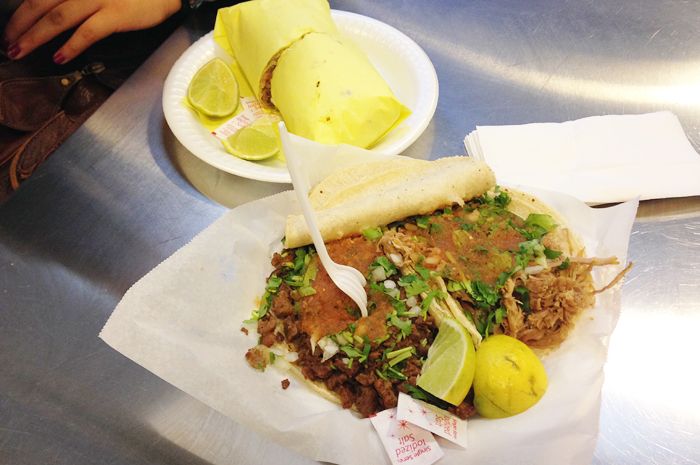 Ended up with the most loaded tacos of my life.
The Last Bookstore. I love big, non-chain bookstores like these.
More (and nicer photos) coming up! I've also installed Disqus to keep me accountable for replying to comments, hopefully it manages to import everything and starts working properly soon.