Just a catch-up on Tuesday night, the events of which were, as usual, directed by what we felt like eating.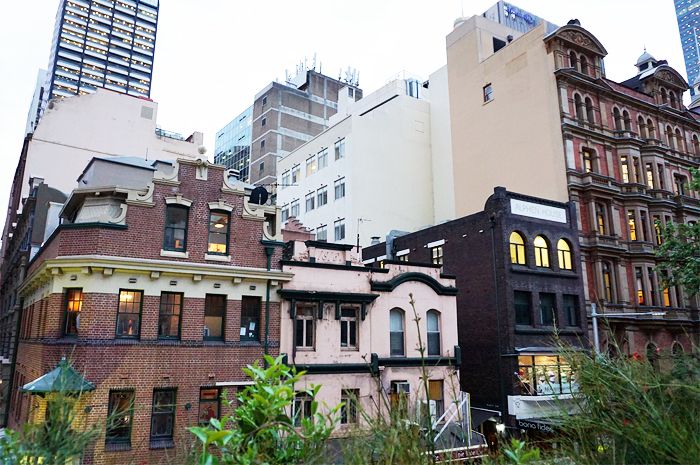 Started off at the Town Hall terrace, which is doing live music for a few nights as part of Art and About.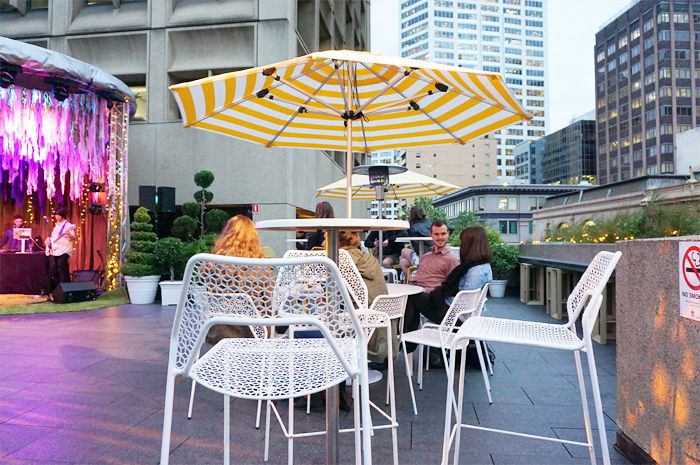 Nice concept, nice setting, but the first band was underwhelming and it was starting to rain so after a beer we decided to bail.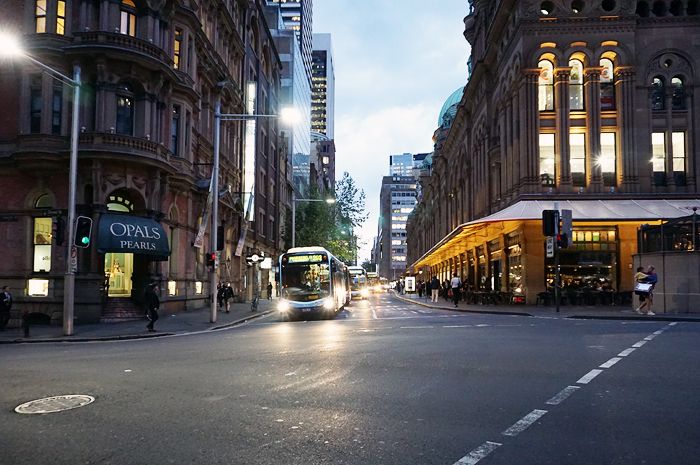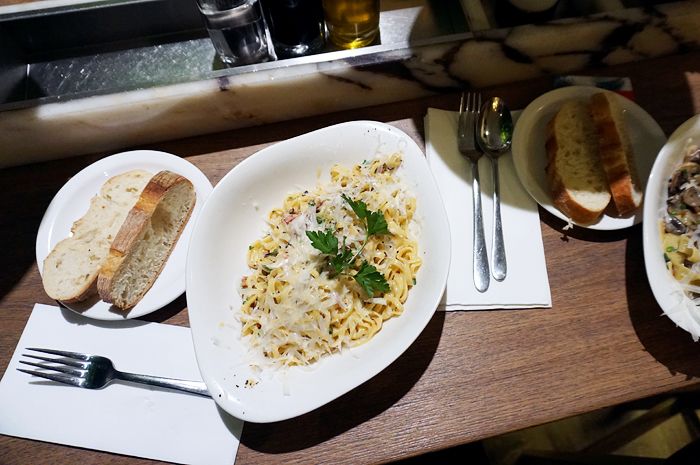 We went to
Vapiano
, where I'd been once before and had pizza. The pasta is really good, with surprisingly reasonably priced happy hour. I'd go back for more.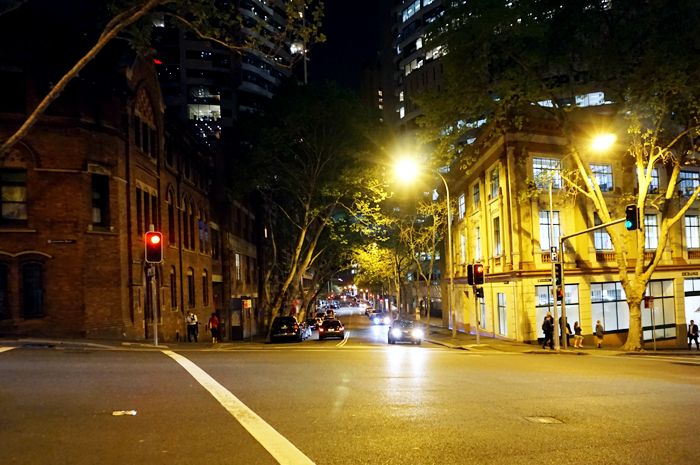 We then decided to head onto The Rocks for dessert, since it was a nice way to walk off the dinner beforehand. On the way, with two drinks in me (I'm a lightweight) and feeling both exuberant and slightly aggressive, I cussed out a man who said something racist to us and it felt amazing and basically made the night a success (my friends disagree).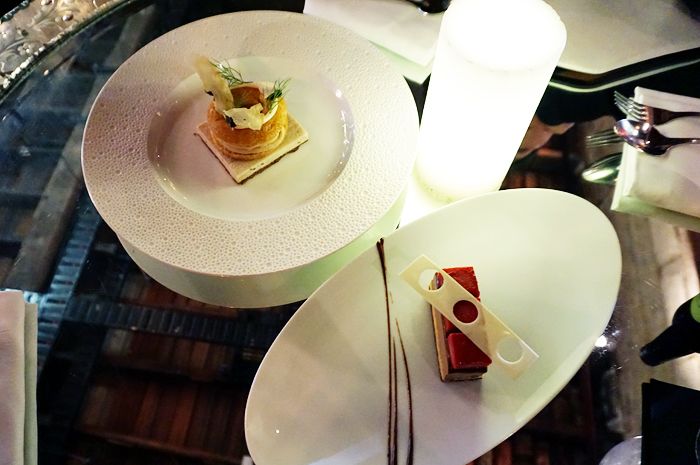 We ended up at Ananas where we split two tiny yet expensive desserts we really can't afford.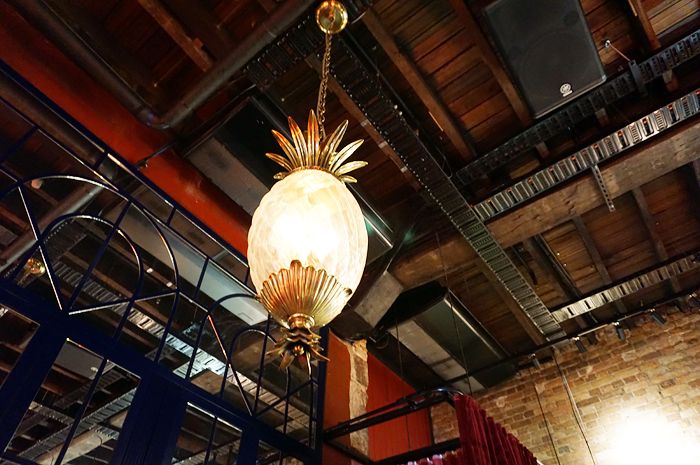 It's a French bar/restaurant which is kind of fancy, kind of kitsch (I mean, it's pineapple themed).
As you can see, I'm quite enjoying exercising my new camera. It definitely does better in low lighting than my old one, and it's so easy to carry around and whip out.