I went to the beach for the first time this season yesterday afternoon. Cronulla is probably the most convenient of the bigger beaches for me to get to, but I hadn't been there in years - it always feels counterproductive to catch the train heading away from the city (even if I'm not even planning on going to the city). It wasn't as warm as we were expecting, and the sun kept dipping behind clouds, ruining the get a tan plan.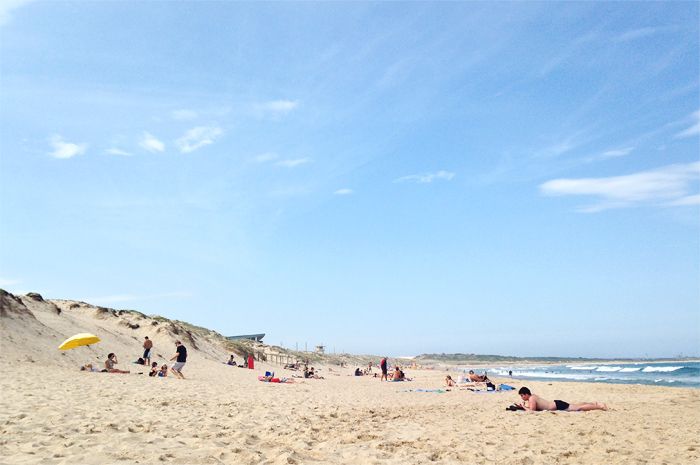 I love it when the clouds do this over the sea.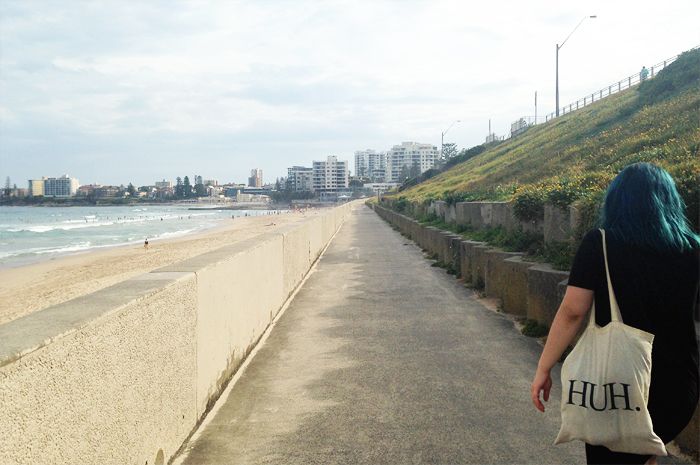 Headed off in search of food when our hunger pangs kicked in.
We had an early dinner at
Eat Burger
, which is kind of like a beachy
Chur Burger
. My yardstick burger is the beef burger, but being at the beach always makes me feel like fish. It wasn't life changing, but I do like the sound of the other burgers, so I'd go back.
On the way home, we hopped off the train at Miranda for a sneaky Messina. Salted caramel cheesecake and oreo crumb!