Yesterday I spent a day in Canberra, as my aunts and uncle from the US are visiting us and they wanted to see the capital. The last time I visited was
two years ago
, for an exhibition at the National Gallery. It's a three hour drive, but it's not one I often make - Canberra is quite small (it was built specifically to serve as the capital) and I mainly associate it with school excursions.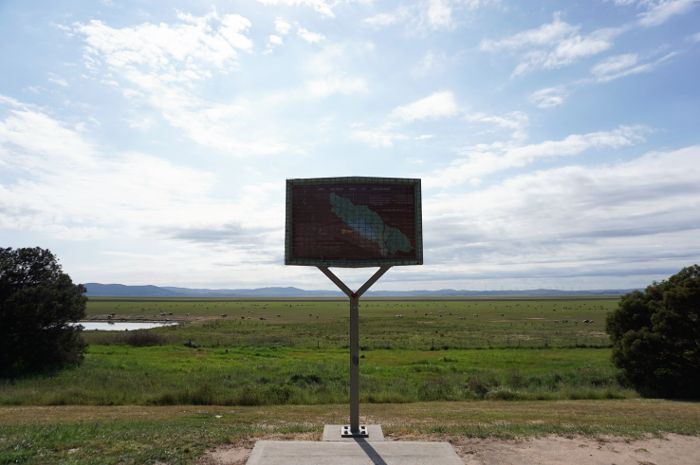 Lake George, on the way.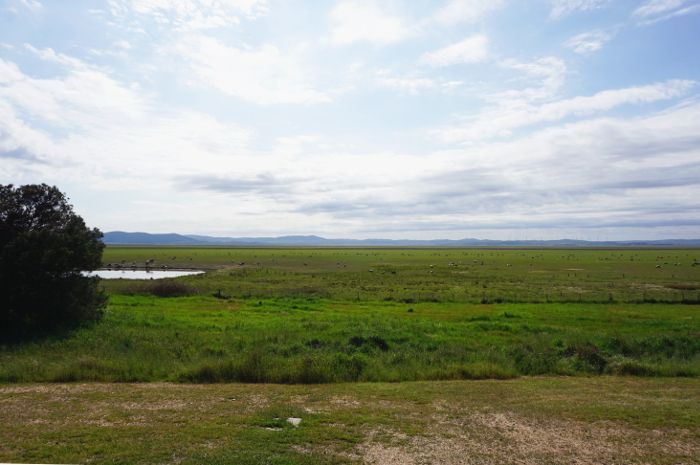 The water used to come right up to the road, apparently, but it's pretty dry right now.
Parliament House.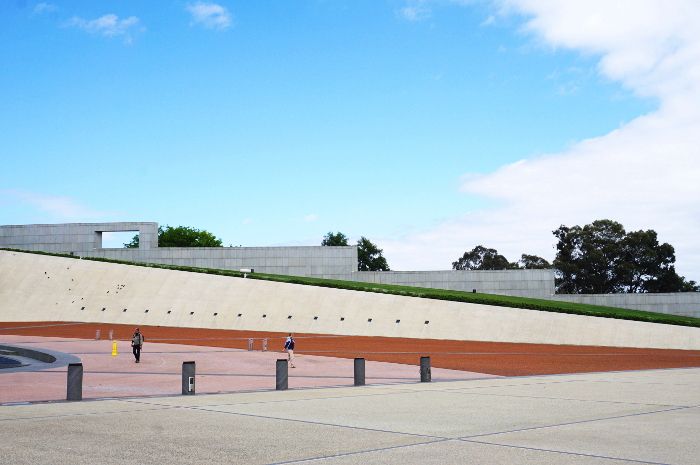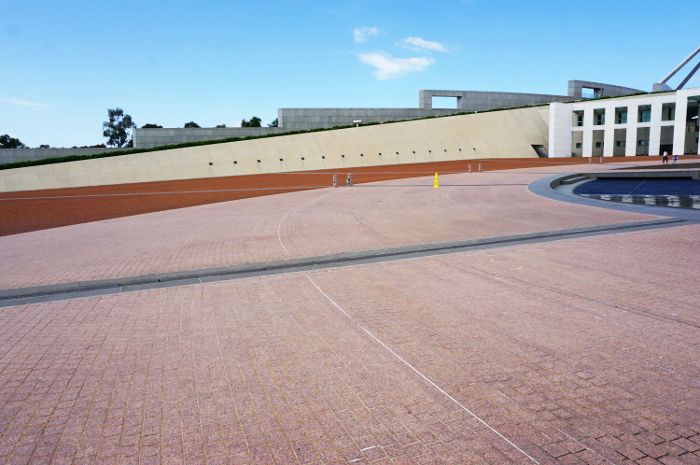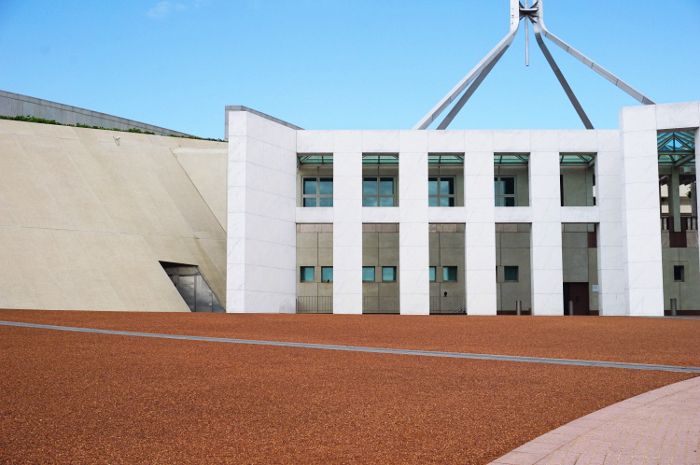 Which actually makes for interesting photos in pieces, but inside is just field trip nightmares.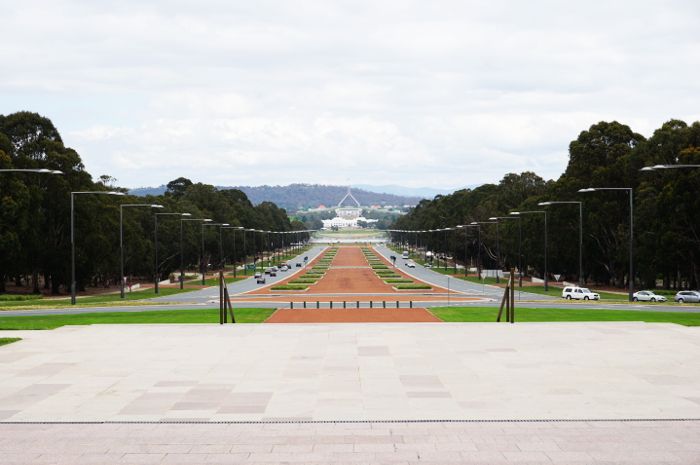 View from the War Memorial.
From the top of Telstra Tower on Black Mountain.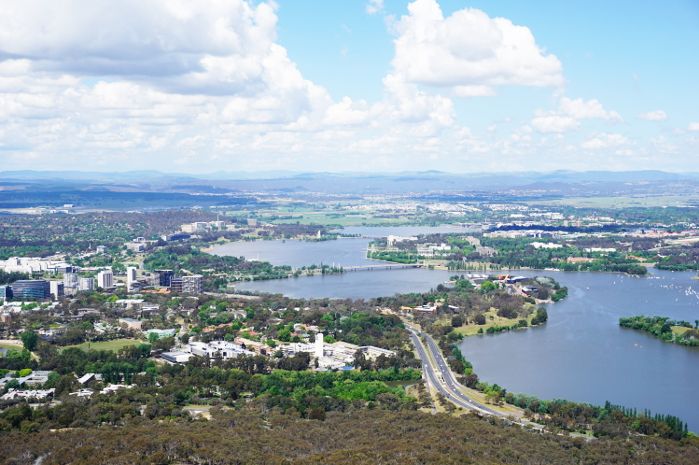 The main city center, you can see how small it is.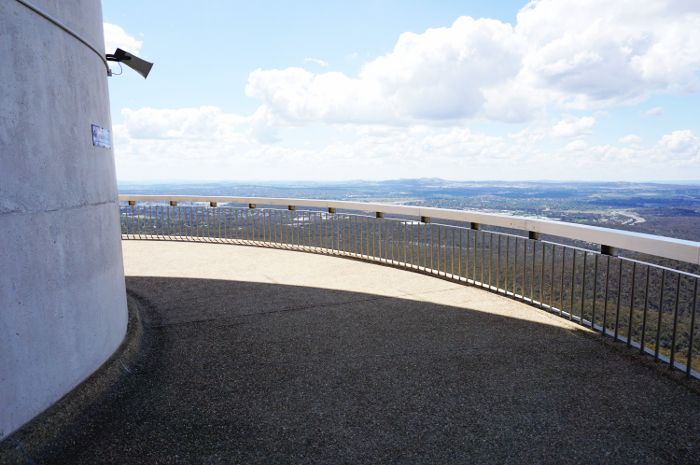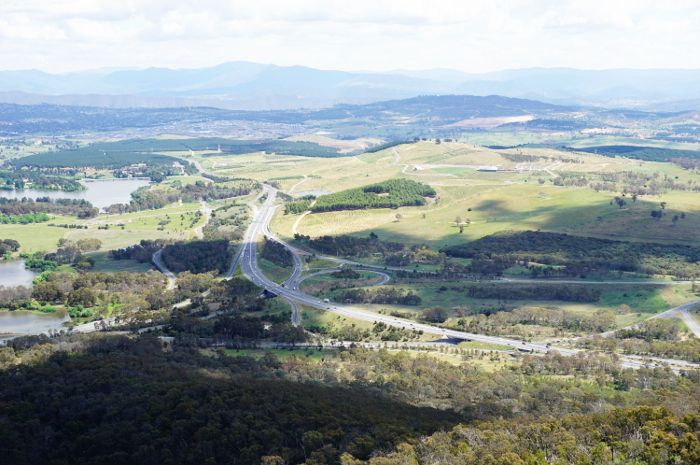 Turns into fields and greenery pretty quickly.
I guess I've haven't yet given Canberra a chance. Since there are a couple of universities there I assume there is a young and hip side to things which I have yet to discover!