Happy Halloween! Halloween isn't big in Australia like the US (no one really trick-or-treats) but it does kind of exist in the general consciousness and clubs/bars do have themed events here. We didn't aim to go to any, so we just had a usual catch-up (roaming the city and eating), vaguely in costume.
We ate dinner at El Loco, where they were giving out temporary tattoos.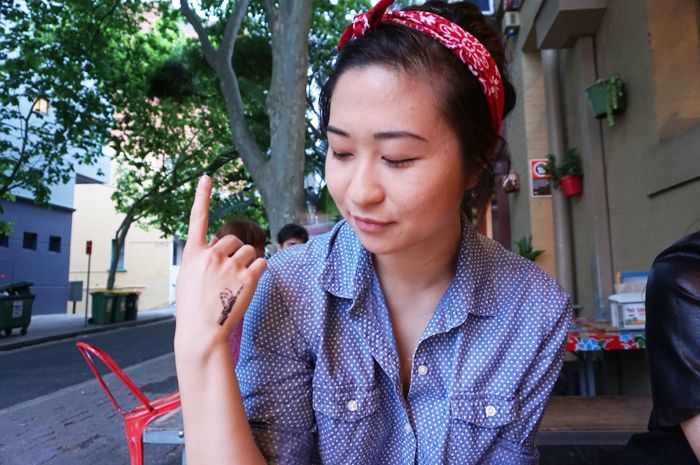 I was Rosie the Riveter. I spent ages trying to tie the bandana properly but I gave up in the end.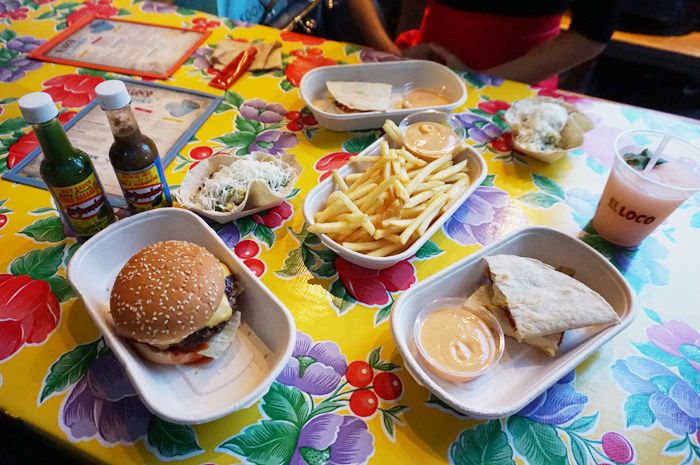 I got my customary beef taco and a quesadilla (always hits the spot).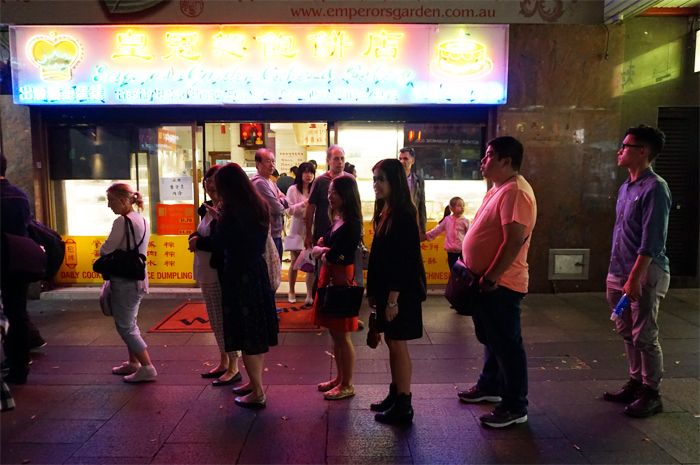 We then walked into the city, with Wai Lam suggesting that we go to Chinatown to get these custard puff things which apparently everyone loves.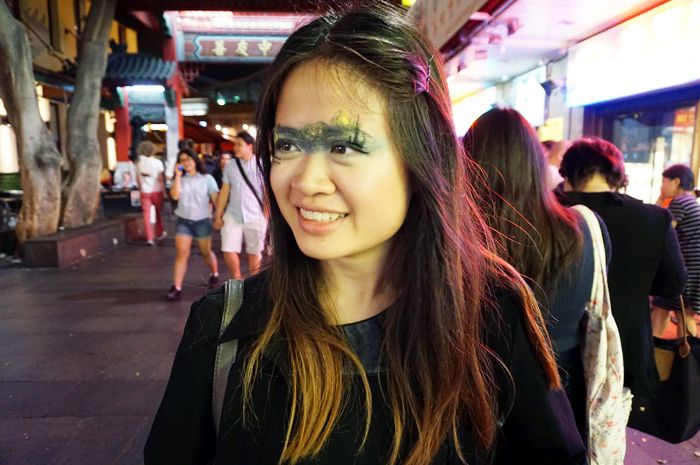 She'd painted Van Gough's Starry Night
over her face
!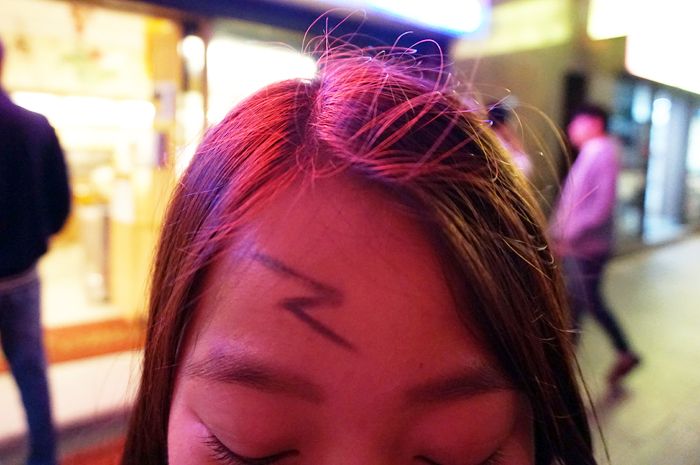 Mel's effort.
These were okay I guess. Kind of like puffy pancakes with a tiny bit of custard in the middle (I was told there usually is more). They'd be a good snack with a coffee (and pretty cheap too - 15 for $4 I think it was).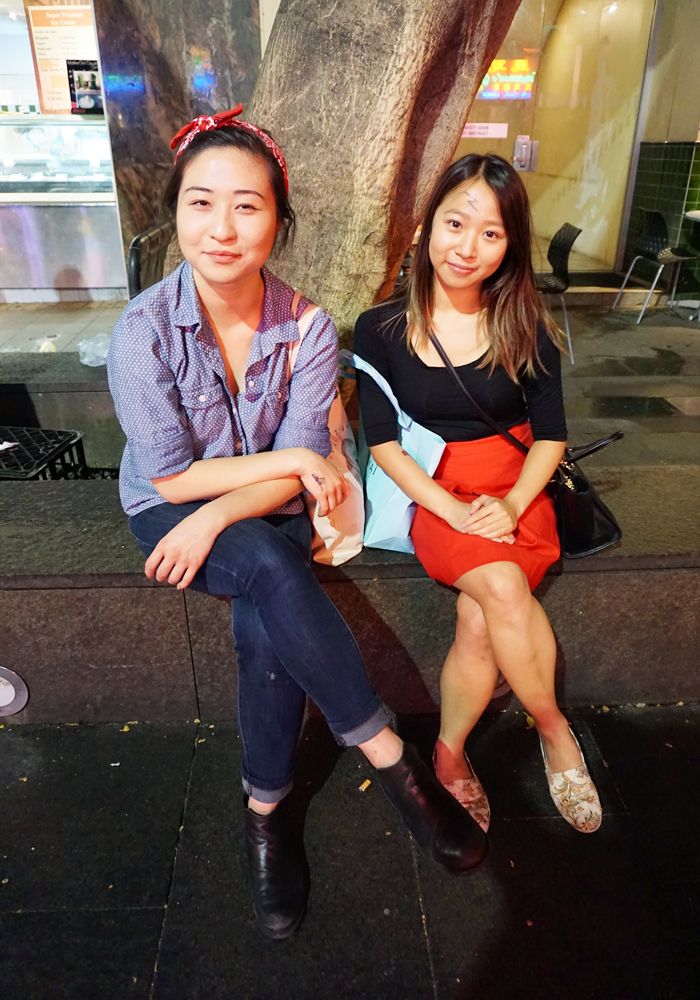 Rosie and Harry.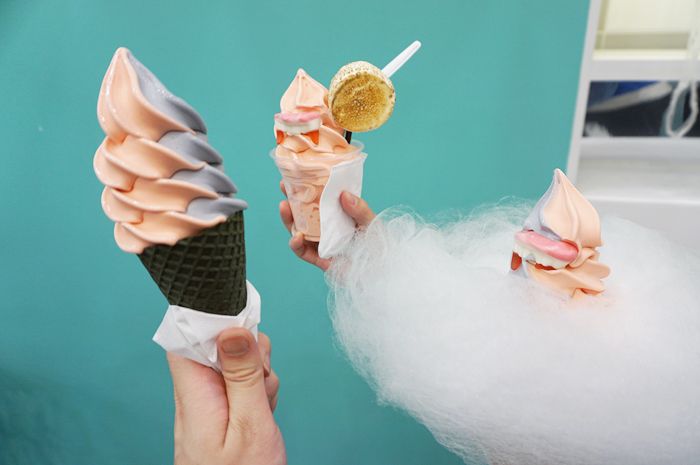 The others had a hankering for Aqua S. I got the blood orange and sea salt. Wai Lam continues getting the fairy floss, even though it never fails to melt off halfway through.
I feel like Halloween's getting more popular here. Maybe a party next year? And I'll dress as something properly scary.