Continuing photos from my Egypt trip in December.
The Giza plateau is the location of what most people think of when they think Ancient Egypt...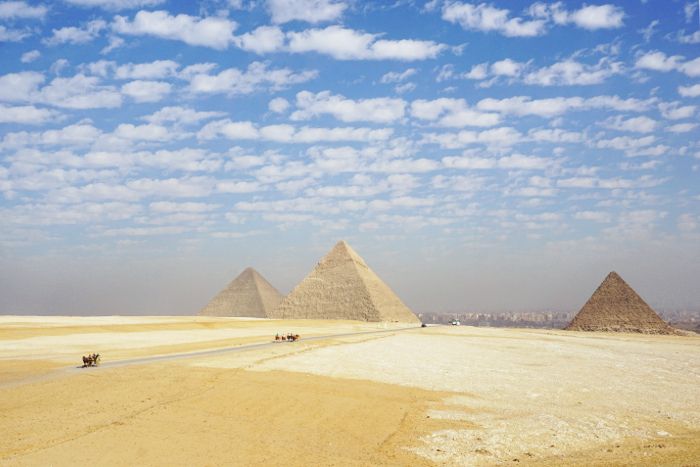 The pyramids.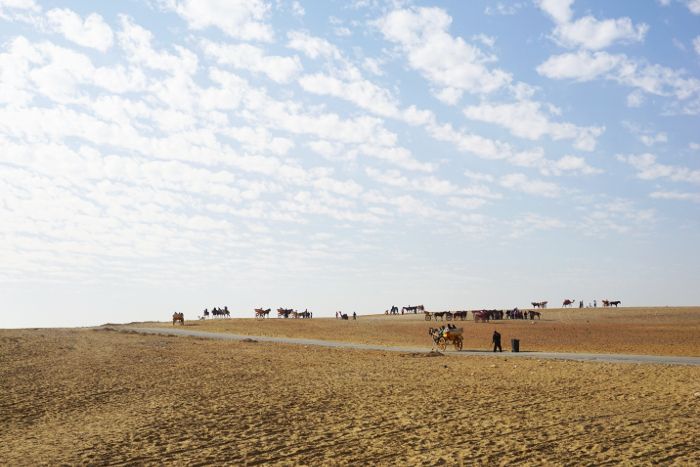 It's actually quite close to the Cairo metropolis, even though I'd imagined it as being in the middle of the desert.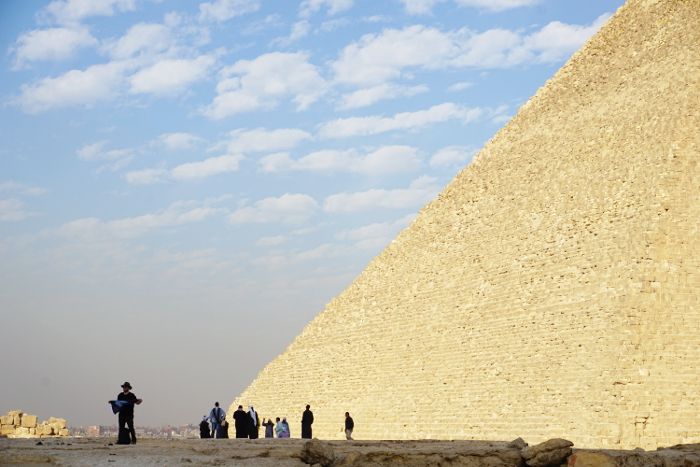 I can't believe how immense all the pyramids are, and apparently they are all built to certain mathematic specifications.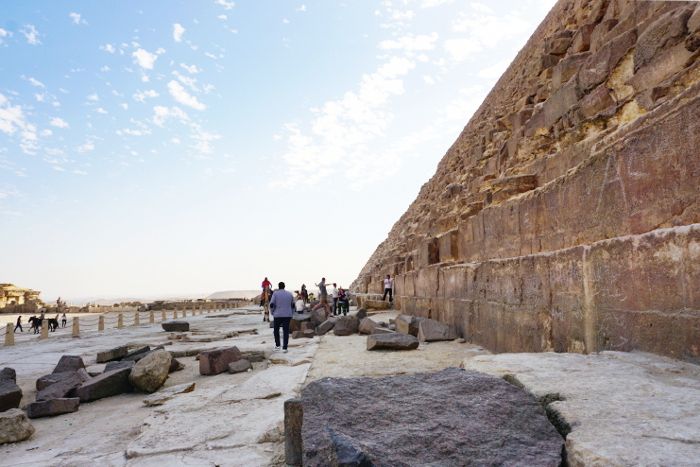 We got to go inside the third pyramid (not this one shown) as well, but no photos allowed.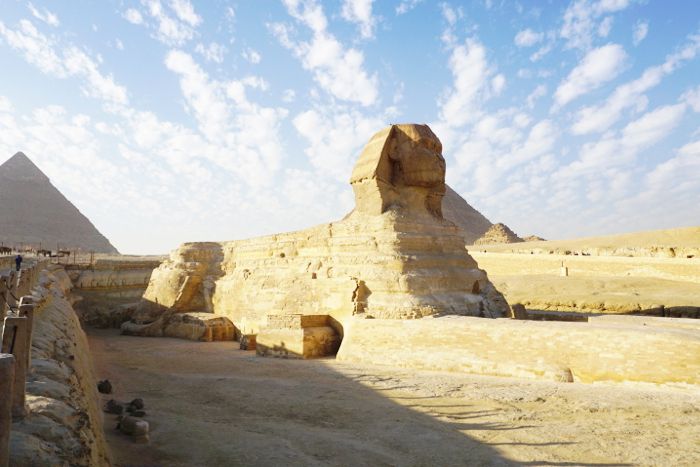 The Sphinx was a tiny bit disappointing, it is a lot smaller than I expected.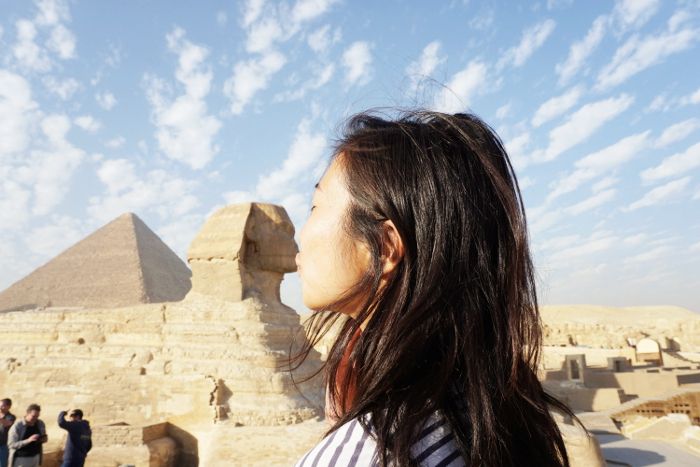 Got a kiss from me anyway!