This building is a few hundred metres down the tracks from Central Station. When I was little and my family would drive into the city, I would always see it on the way and wonder what it was. I found out that it was Mortuary Station, part of the old Rookwood Cemetery line, and I've had a fascination with it since. Between 1869 and 1938, this was the station where funeral trains carrying the coffins and mourners departed from. It's currently housing a Biennale exhibition.
Apparently it adopted elements from 13th century Gothic style.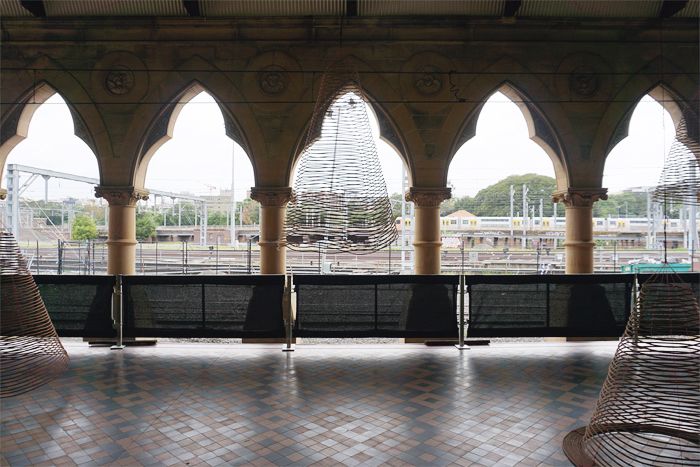 I liked these arches.
The exhibit on the main platform was one with big spirals of incense (that had somehow fallen down).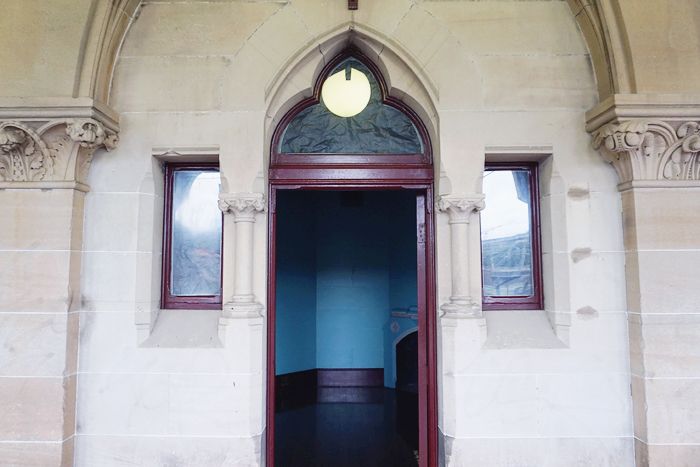 The waiting room in Mortuary Station... how morbid.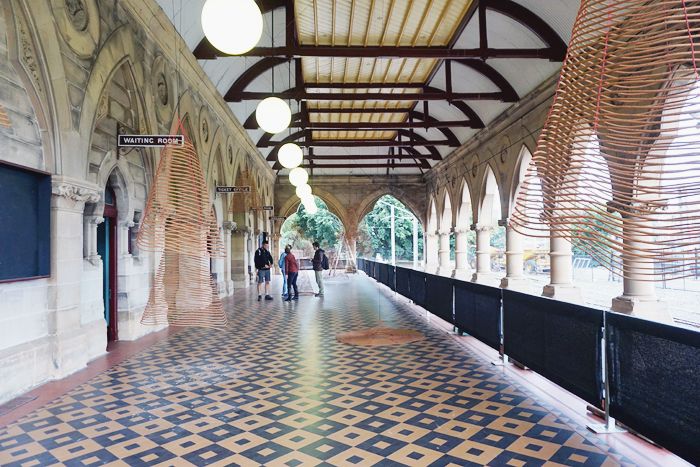 The exhibit on the outside was made of bird seed. No birds spotted.
So it was pretty cool to finally go inside - I think I was more into the station itself than the exhibit there. I believe it's kept maintained for various events throughout the year, but no trains run through anymore.