For the rest of this week, I'm going to be posting the photos from Spain from my January travels daily - cause if I don't get these over with I'll be writing about this trip for the rest of my life.
After
Egypt
, I flew into Barcelona where Wai Lam, my travel buddy of Europe '13, was waiting for me at the baggage carousel. After a good sleep, we woke up to a city which was... very quiet, because it was a public holiday. To be honest, I didn't have many expectations of Barcelona. I thought it would be another overrated city... I was wrong. So wrong. This sounds nonspecific and vague, but it's just a lovely place to be. The city is beautiful, people are nice, it's very atmospheric but not pretentious, and super clean.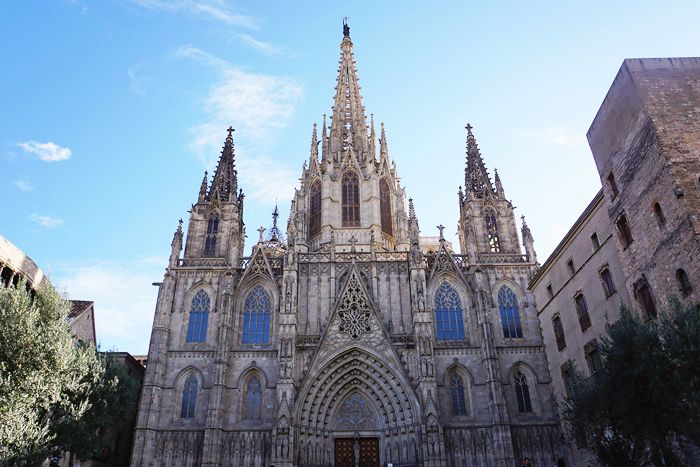 Don't be deceived by the sun. We were freezing our butts off on the walking tour. We almost always do walking tours in a new city - it's good to for getting oriented and also to learn about the history of the place. In this case, where and how Barcelona and the rest of Catalonia sits politically as a part of Spain.
We were a bit worried that everything was going to be closed, but through the handy free city wifi (free city wifi!) we found a place...
Park Güell! Designed by a certain architect named Gaudí, you may have heard of him (and will hear more of him throughout the rest of this post).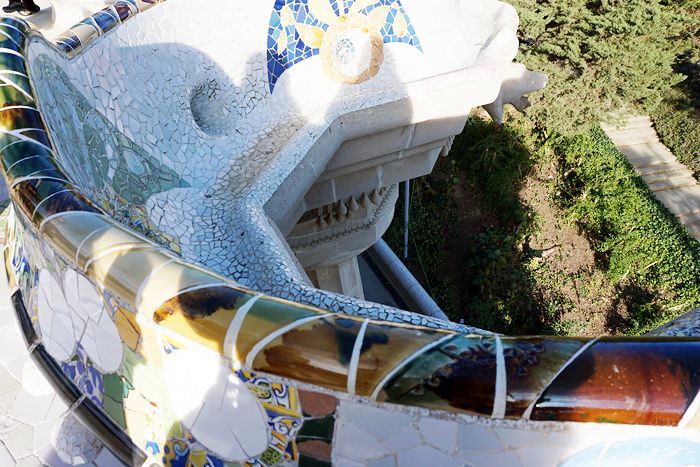 Reminds me of candy and a gingerbread house.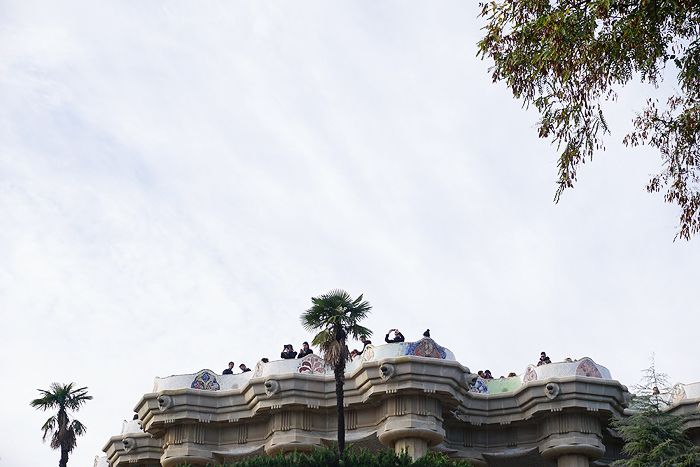 It was so fun to walk through (crowded, though). Like a theme park for your eyes, if that makes sense.
That evening, we wondered along to have a peek at Casa Batllo, another of Gaudí's works. We also saw Casa Mila down the street, but I didn't get any good photos of it.
The next morning and a half hour stroll through the city later... the Sagrada Familia. The cathedral designed by Gaudí (I told you he was important) which began construction in the 1880s and still hasn't been finished.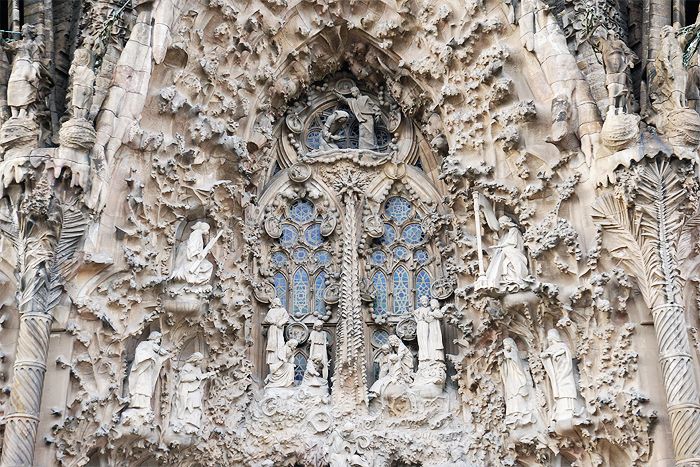 Part of the Nativity facade - so crazy detailed.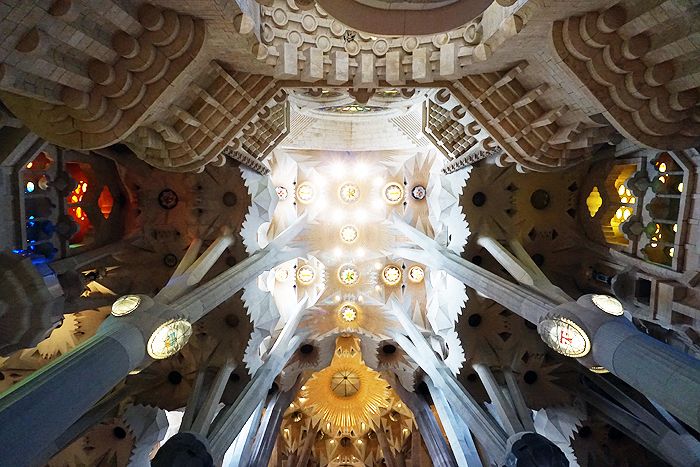 And the inside of the cathedral...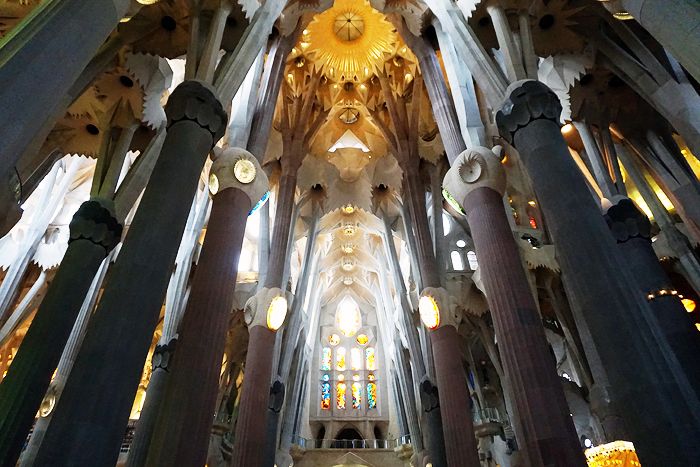 I've seen a fair few old cathedrals now, and am pretty cathedral-jaded, but the inside of Sagrada Familia is like nothing else.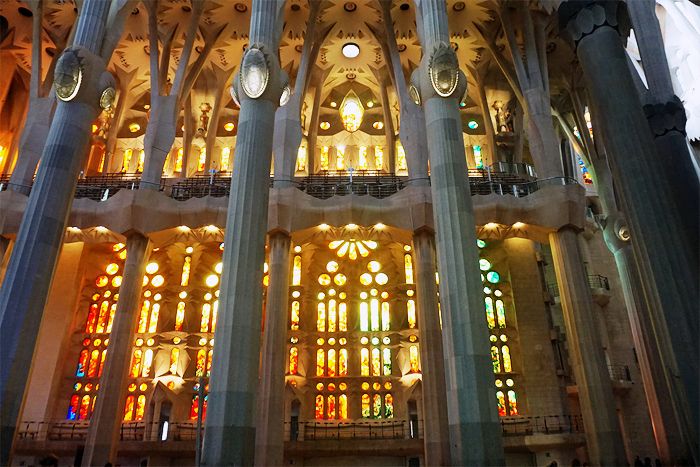 It feels like being in a fairytale forest.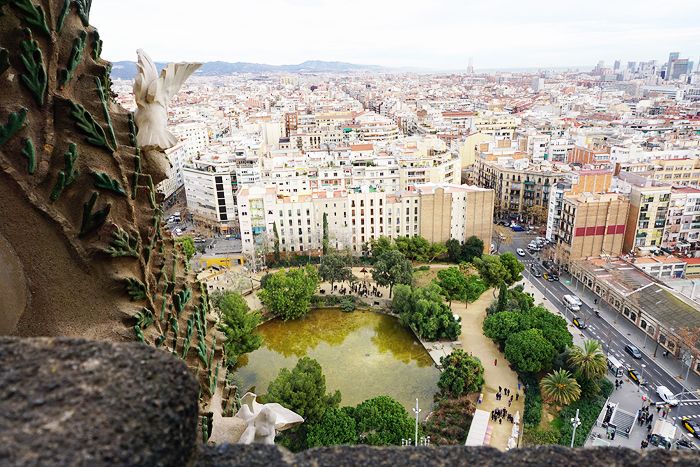 You can also go up a tower for a view.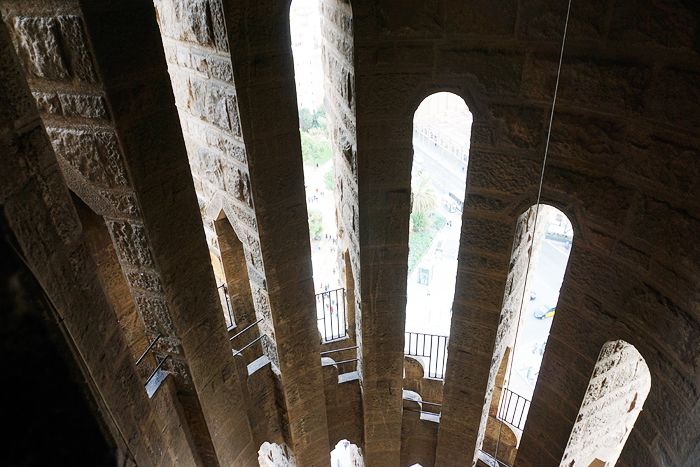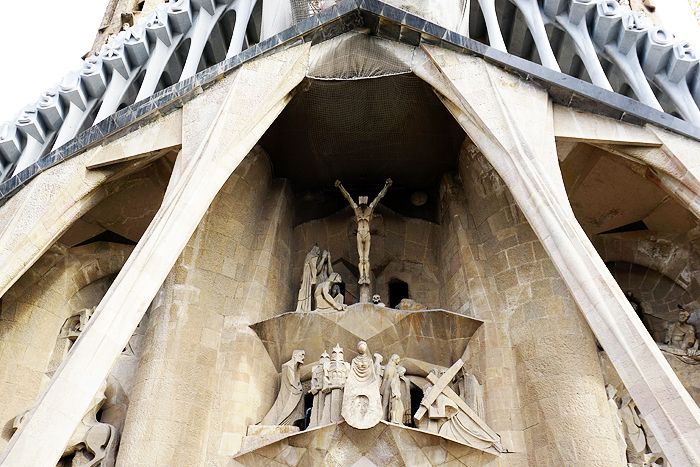 The Passion facade - skeletal and sparse, to represent Jesus's last days.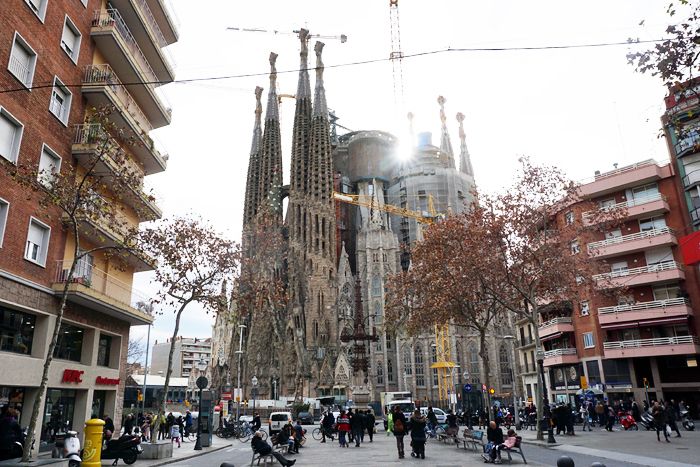 Apparently it's on track for completion in 2026.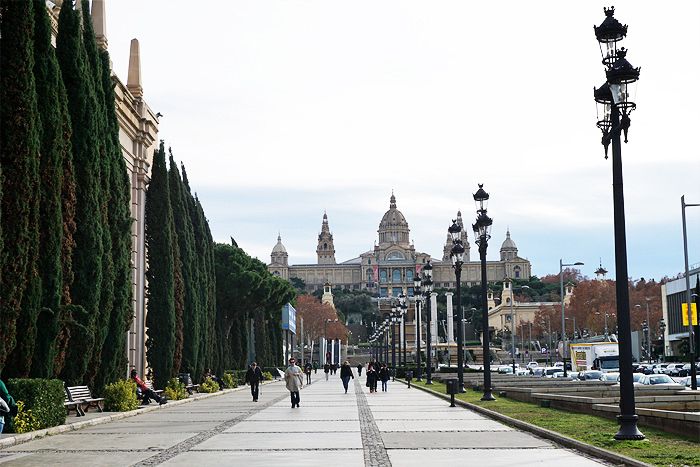 After lunch, we took the metro across town to the National Art Museum of Catalonia. It's in this grand building that was built for an exposition.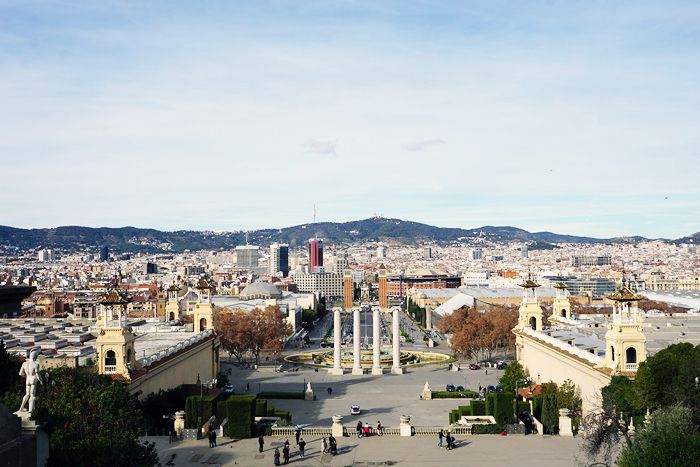 It's on Montjuic hill so it's got a nice view over the city.
You can spot Sagrada Familia.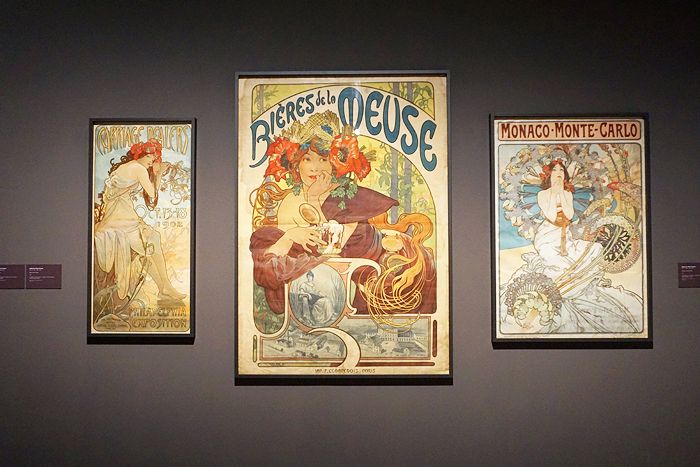 It was an okay museum from what I remember.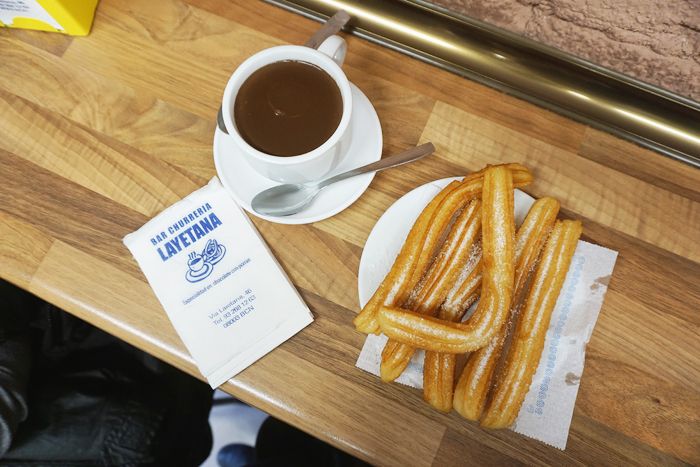 On our last afternoon, we were just wandering aimlessly and wandered into this churros place. These were the greatest churros I've ever had. The chocolate was not as sweet as I've had before, which made it better I reckon.
Then came across a food market (Mercado de La Boqueria) where I bought a juice.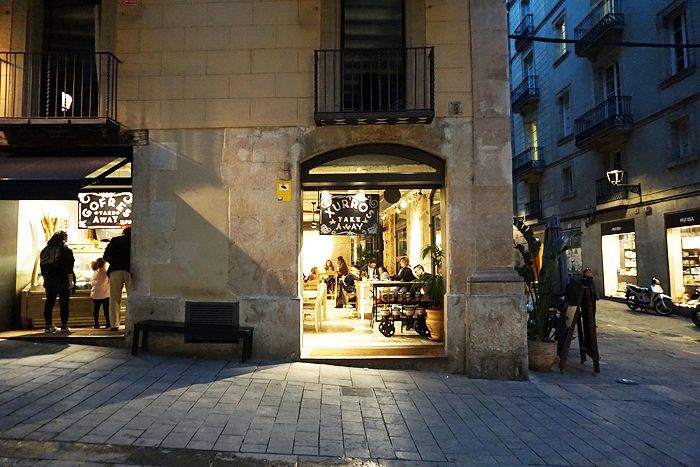 Walked around the Gothic Quarter as the sun set.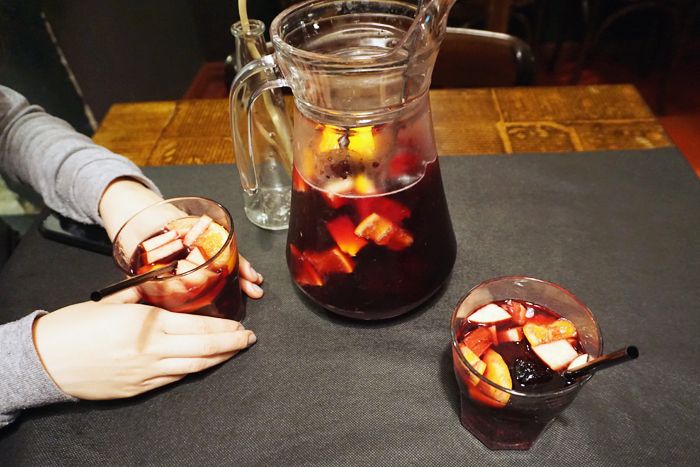 Finally finding a place for dinner and sharing a massive jug of sangria between the two of us, then staggering home to go right to bed.