The Spain posts from my time there in January roll on...
Before I visited Spain, I didn't know much Spanish history and I only vaguely knew about its Moorish influences. The Moors, originally from north Africa, were actually in Spain for several centuries and left a lot of cultural legacy. The architecture in southern Spain in particular is quite influenced by Islamic architecture, which is why it's so different to the rest of Western Europe. It took the Christians hundreds of years to "reconquest" Spain, beginning from the north, and Granada was the last Moorish stronghold. It's a smaller city, but very touristy due to the main attraction - the Alhambra.
The view from our apartment. We stayed in the Albaicin - a mostly residential historical neighbourhood built on the hills in the time of the Moors, full of winding cobbled streets and staircases.
Views you can catch while walking down to the town centre.
As cool as it was, I'm not sure if I'd recommend staying here as visitors. It's a fair walk from the main shopping and eating areas, and when you're coming back after dark it can be confusing and quiet - a bit nervy when you're tired and just want to get to cooking your groceries.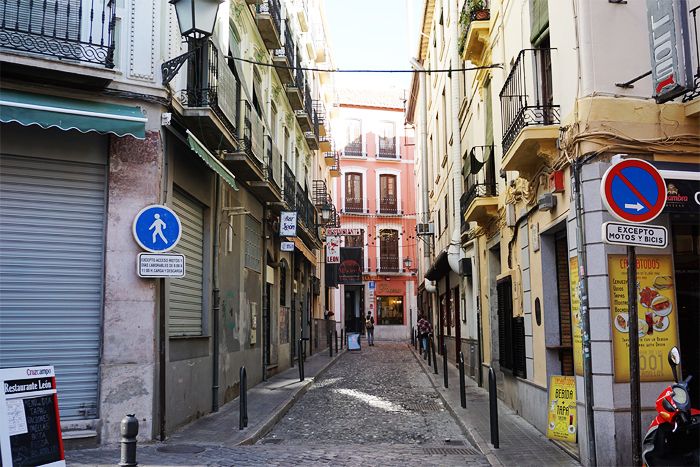 At the bottom of the hill, we hit Calle Elvira, a street famous for tapas bars (more on this later).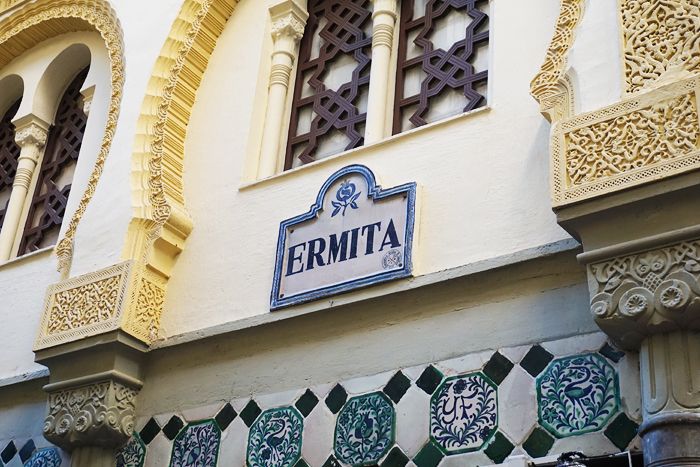 The souvenirs market.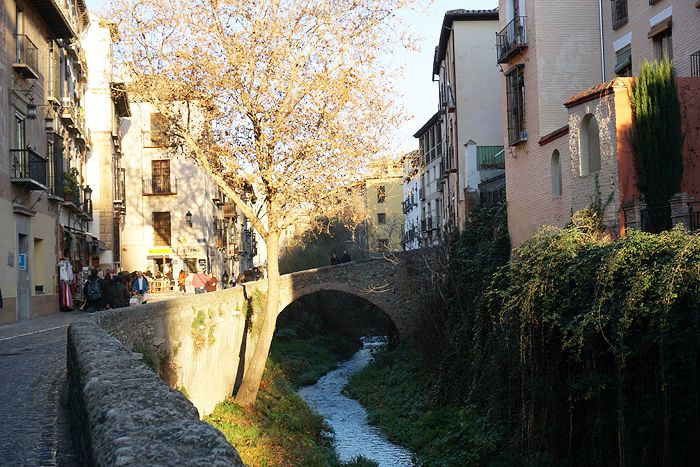 A walk along the river.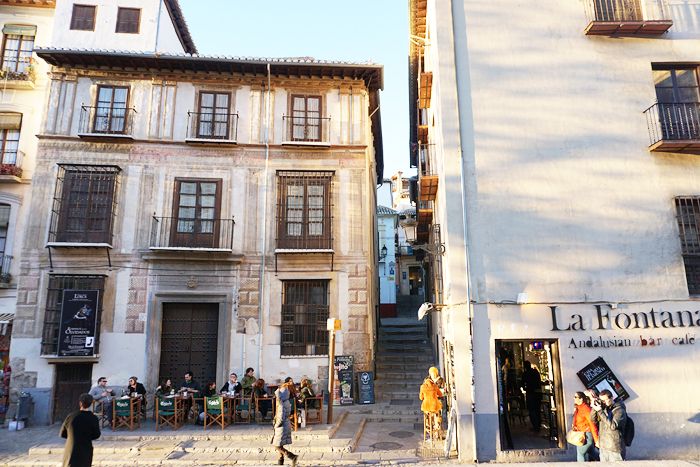 The Alhambra at the top of the hill and an abandoned hotel.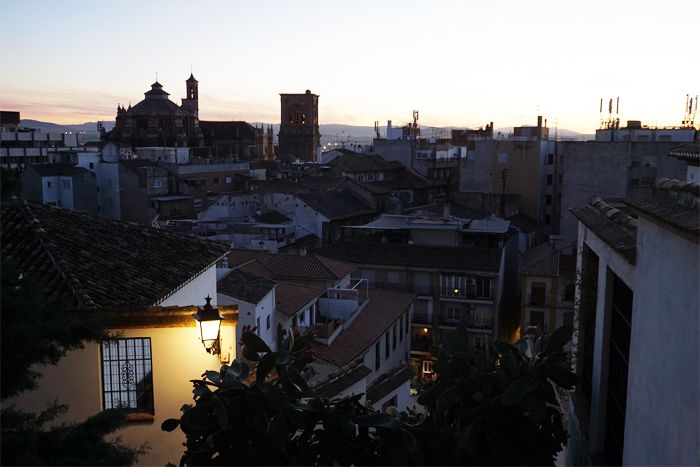 The said quiet dark walk back up to the Albaicin.
The next morning we went to the Alhambra. It's a Moorish fortress complex, probably the most famous example of Islamic architecture in Spain.
It's beautiful and I've never seen anything like it, hence the photo dump to follow.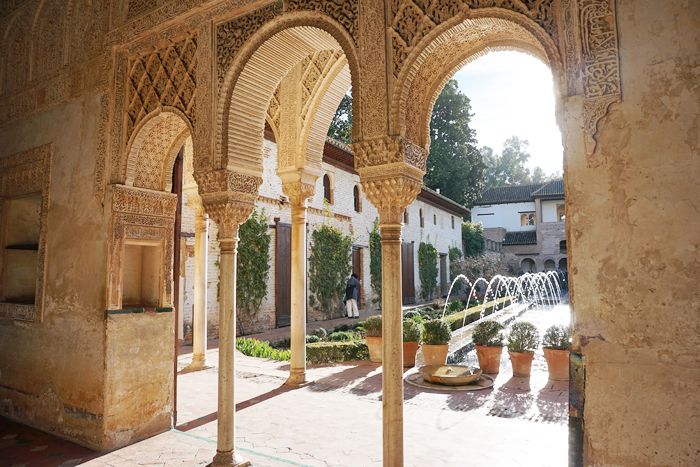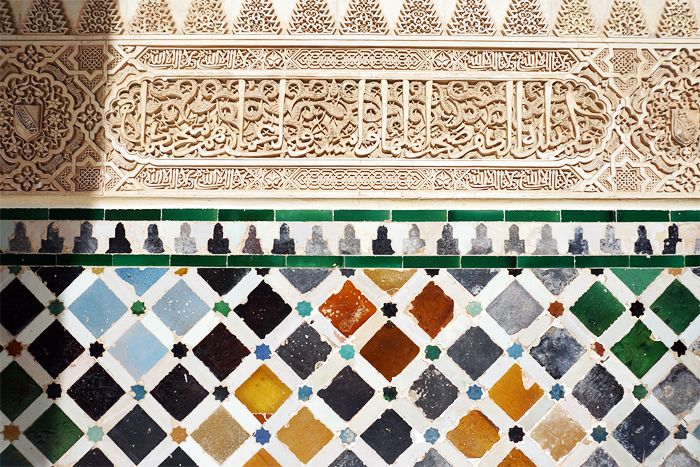 The famous tiles, in the Nasrid Palaces.
The detail in the decorating is insane.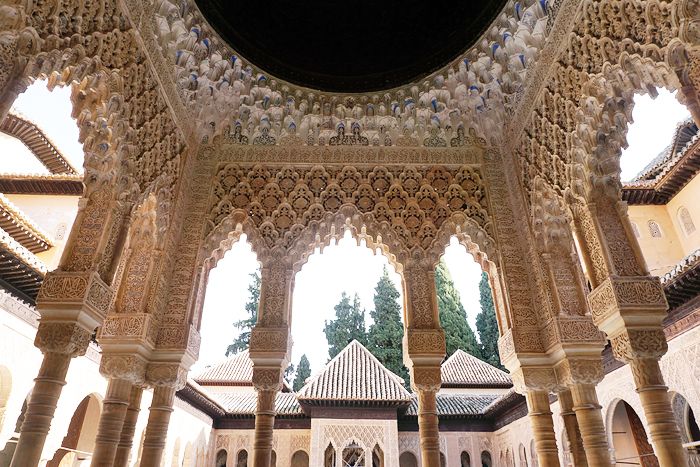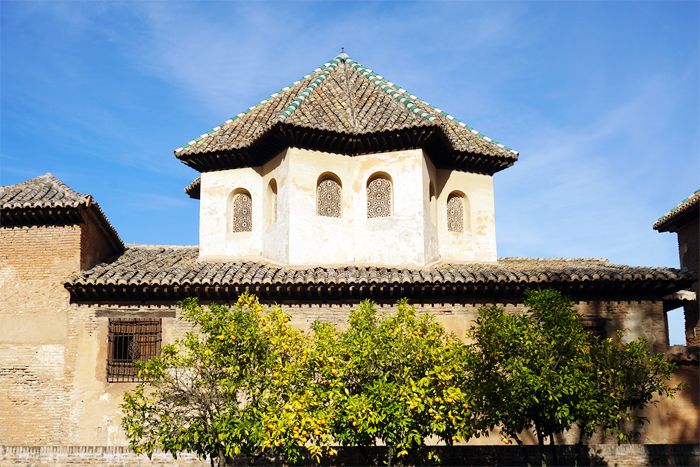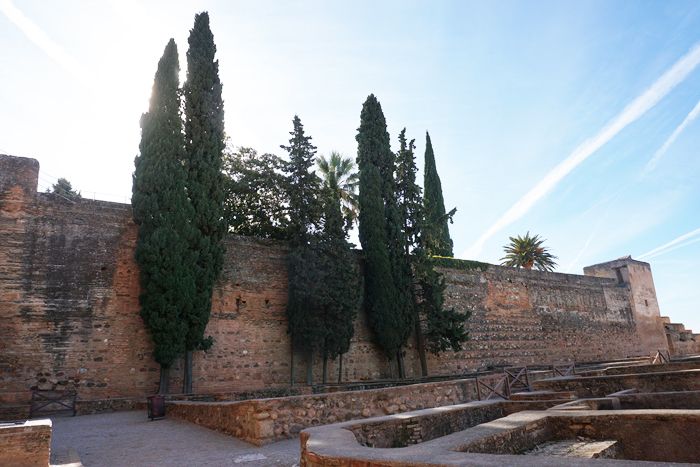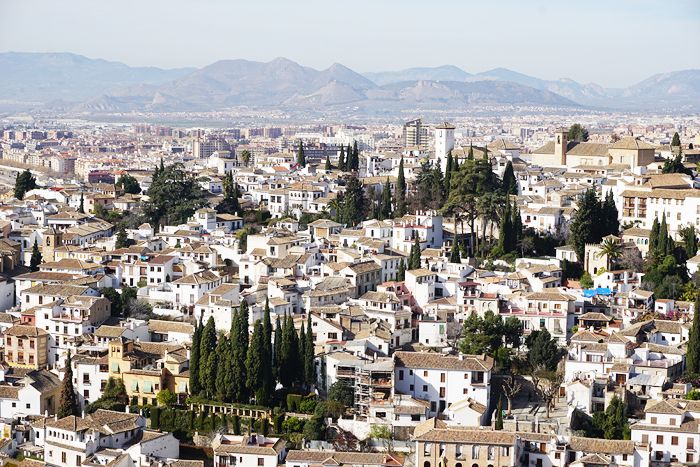 The view from the fortress.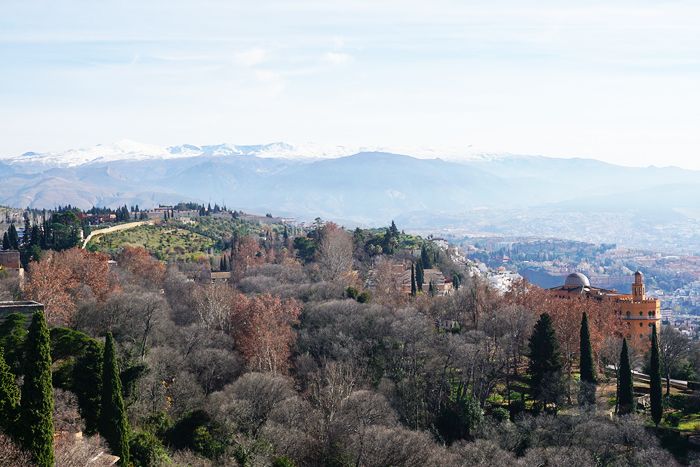 You can see the Sierra Nevada mountains.
As you can see, I'm splitting the Granada pictures in two since the place is just so damn photogenic! Next post will feature one of our favourite places we ate at in Spain and also the churros to end all churros because I'll never need churros again (you'll see).