Continuation of my Granada post from
yesterday
.
On our last day in Granada, we headed further up into the Albaicin.
As I mentioned before, it's a historical neighbourhood built onto a hill, with narrow winding streets and staircases.
The traditional house is a carmen, which is surrounded by a wall and has a garden.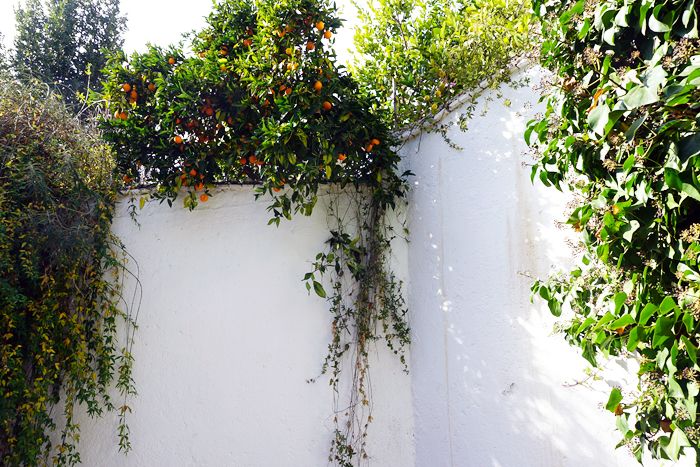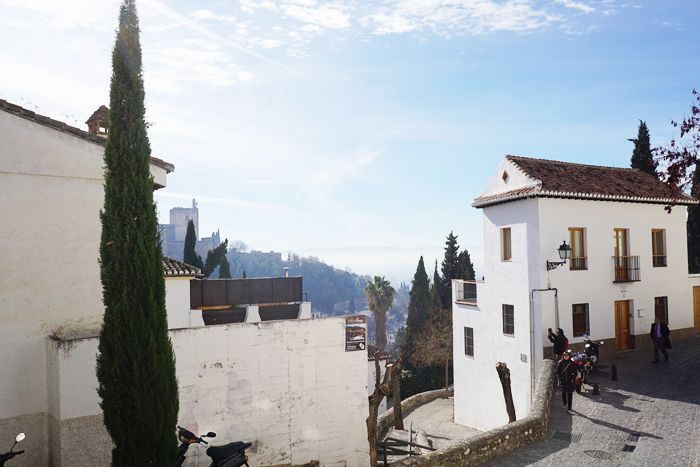 You can get a good view of the Alhambra from high up.
After we headed back into town, we went hunting for the cafe that according to our walking tour guide had the best churros. Churros in southern Spain are different. They are massive. In fact, they look and taste exactly like Chinese
you tiao
, whch makes sense since they're both essentially deep fried dough. Except instead of eating it savoury, you have it dipped in chocolate. We foolishly asked for three servings without checking how big the servings were... I think I had five or so, including
all the chocolate
, and hated myself for the rest of the day.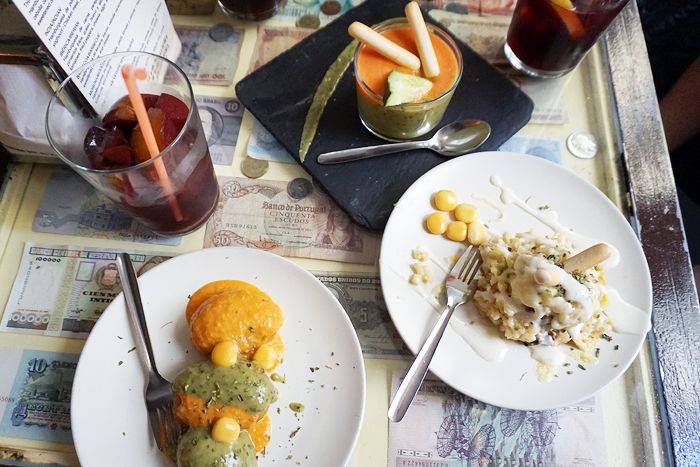 After walking it off with some souvenir shopping, we went to Babel World Fusion, a tapas bar. Tapas, I had learned in Madrid, are technically only tapas if they come free with a drink (one of the origin stories of tapas is that a king ordered food to be served with alcohol to prevent midday drunkenness and thus increas productivity). Obviously, most places don't do that anymore, but it's still popular in Granada. We weren't expecting this the first time so we were super surprised when we weren't charged for our drinks (which are only about 2.50 euro). You would expect free food with a drink would be pretty dodgy, but the tapas here are quite fancy and really nicely presented! We ended up going here twice during our stay.
That evening, keen for more exercise, we did another walking tour up to Sacromonte. More views along the way.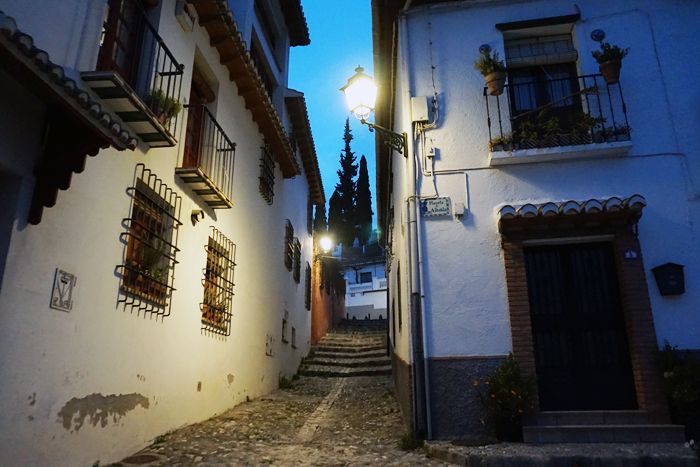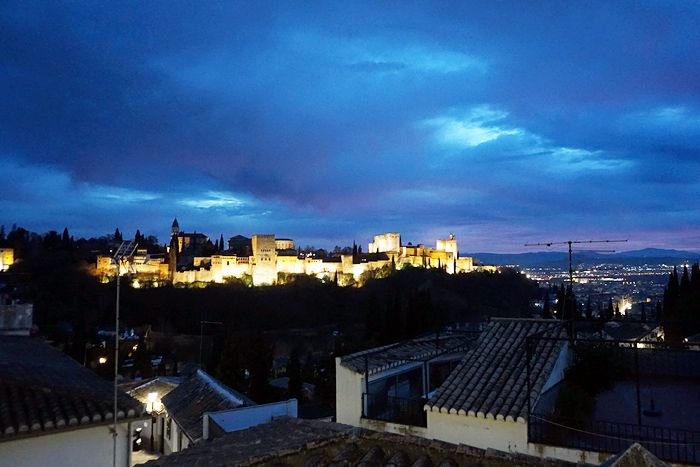 Sacromonte is another neighbourhood of Granada, at the very top of the hill, with houses built into caves. It is famous for being home to a Romani community and Flamenco dancing (we didn't end up watching a show in Granada though).