For the rest of this week, I'm going to be posting the photos from Spain from my January travels daily - cause if I don't get these over with I'll be writing about this trip for the rest of my life.
Madrid was our second stop in Spain after Barcelona, so it was easy to compare the two. Madrid has more of a big city vibe, and there's loads to see and do. In my opinion, though, Barcelona is more charming - kind of like how Melbourne is a bit more atmospheric than Sydney (and I say this as a proud Sydneysider). Nevertheless, I still enjoyed Madrid.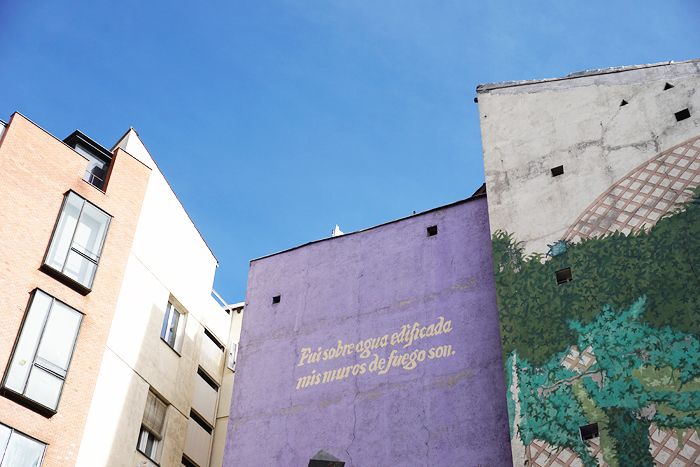 Madrid's motto:
On water I was built, my walls are made of fire.
Our walking tour guide explained that this refers to the stream the city was built near, and the Moorish city walls made of flint that sparked when arrows were shot at it.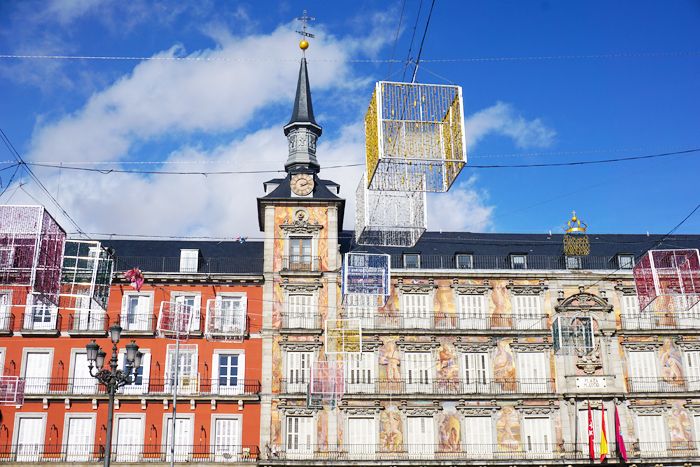 Plaza Mayor.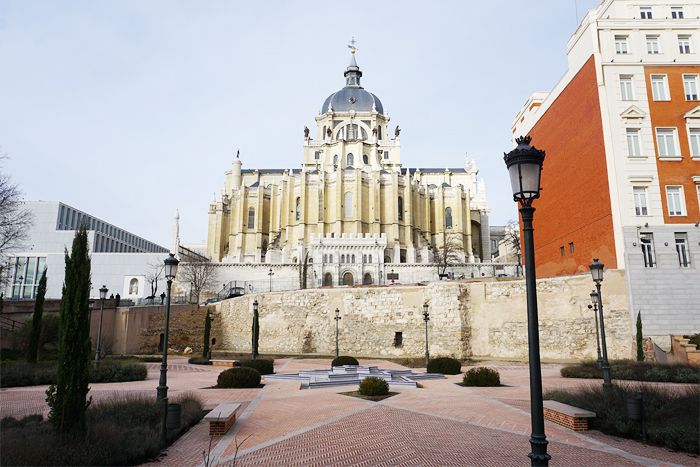 Part of the old city wall, with the cathedral above it. The cathedral has wi-fi, but we found that it was only able to be used for browsing Bible verses.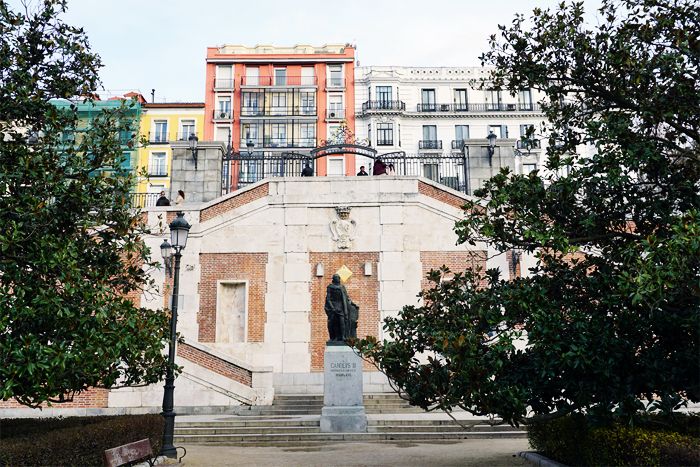 The royal palace gardens.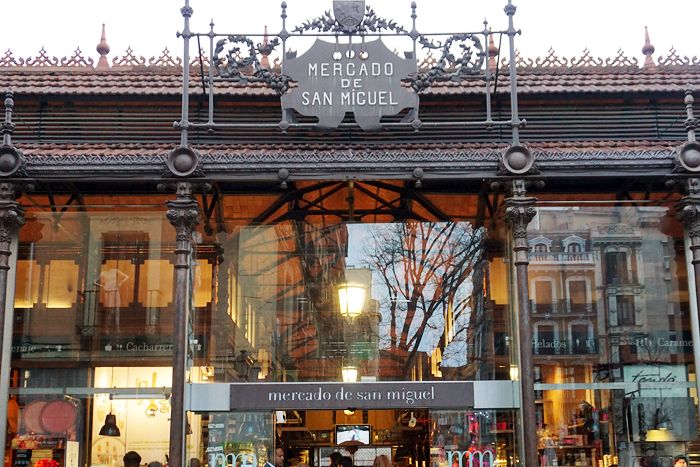 Mercado de San Miguel. Love these European markets for an easy lunch, overpriced as they are.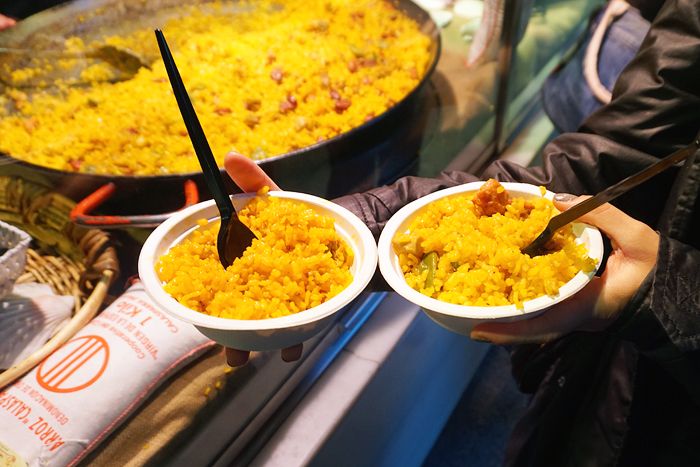 Paella, of course.
At least the alcohol was cheap.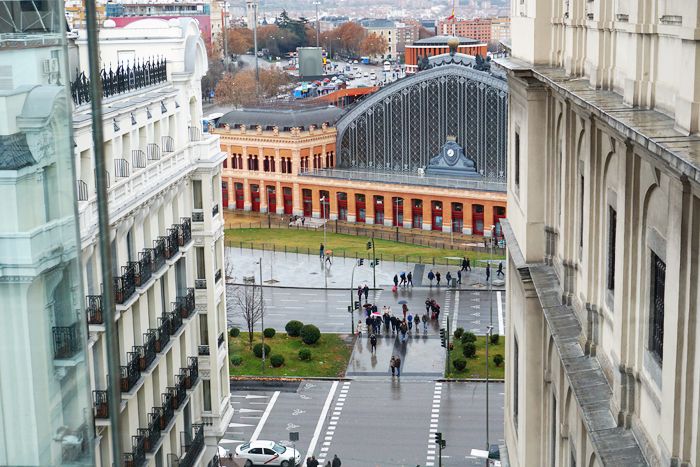 The next day, a drizzly one, we went to Museo de Reina Sofia, which is a museum of 20th century art.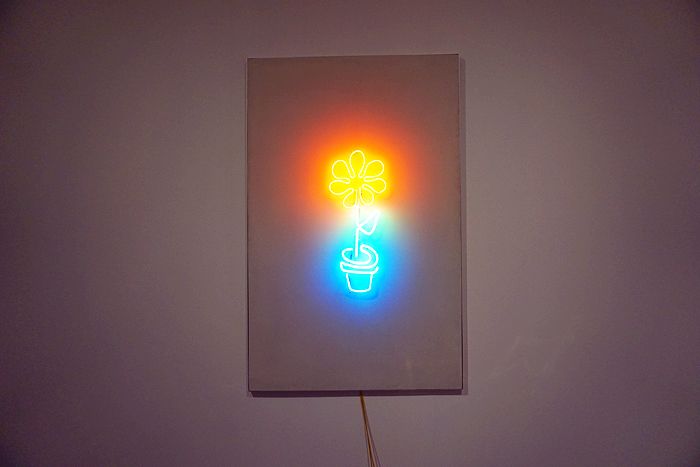 It was okay, I don't remember absolutely loving anything in there.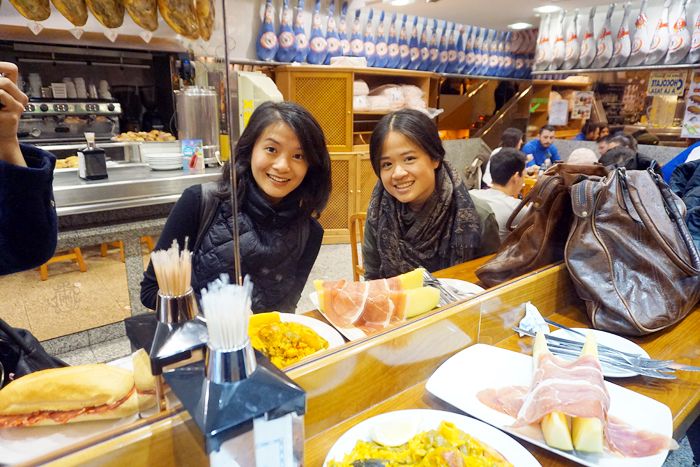 An additional travel buddy for Madrid and Granada - Ashleigh! She and Wai Lam went all out at the jamon museum, but I settled for a 1 Euro chorizo roll.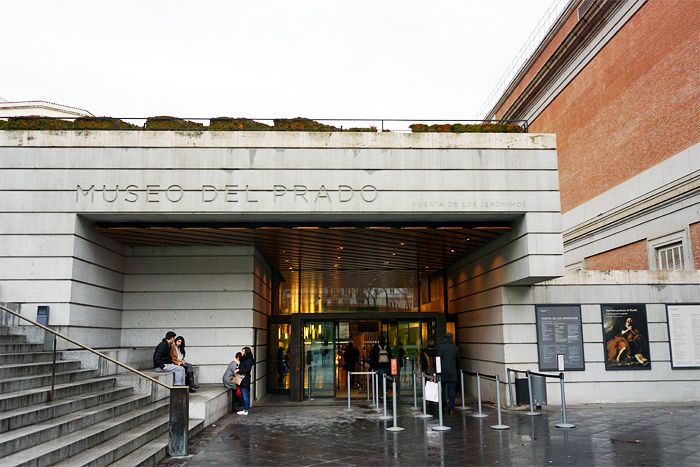 Prado museum, but by this time I was totally exhausted and didn't enjoy much.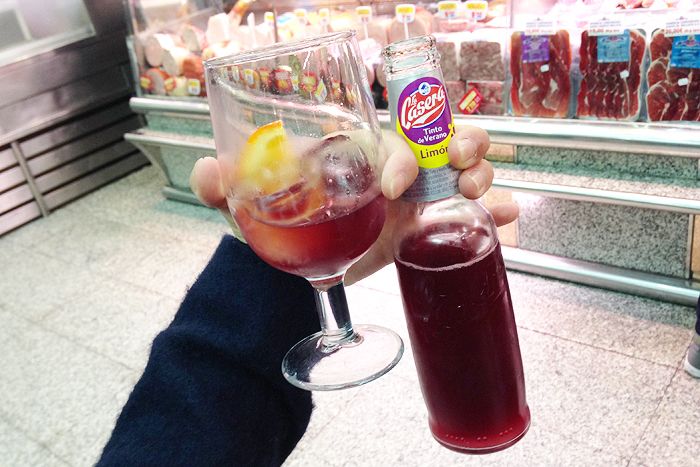 That night, we went on a tapas crawl, where we discovered tinto de verano.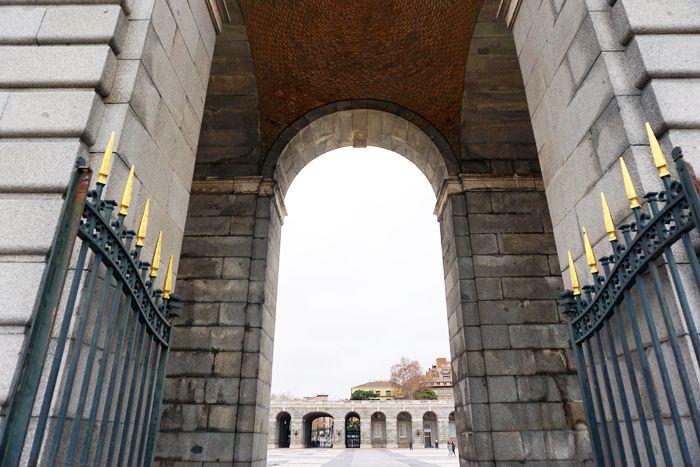 The next morning, we went to check out the Royal Palace.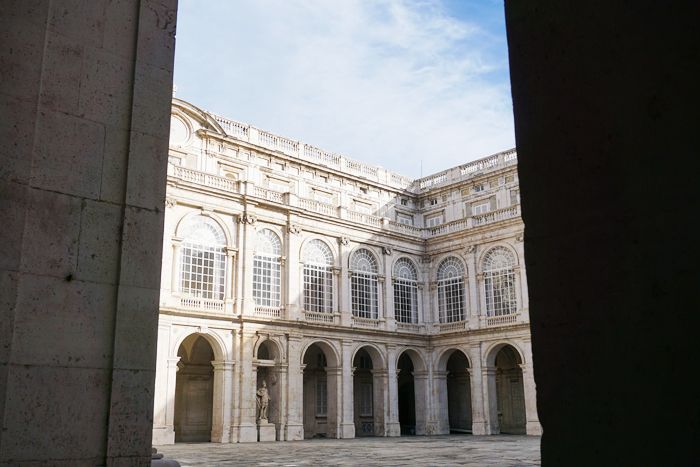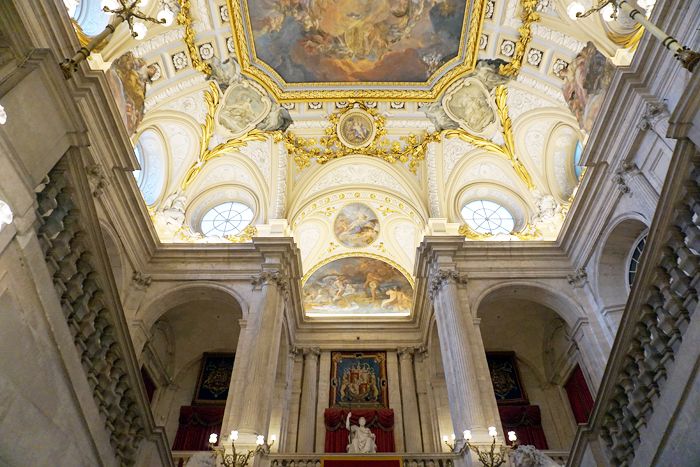 Very grand inside, but no photos allowed anywhere else.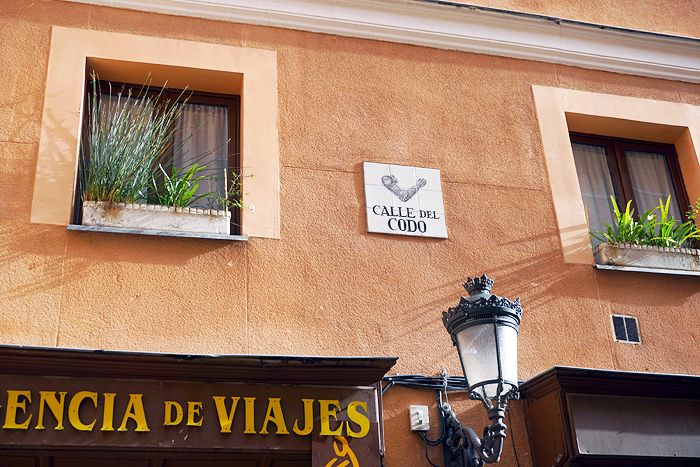 So, on our walking tour our guide had told us about cloistered nuns, who live completely secluded from the world but make sweets to sell to support themselves. At this particular convent in Madrid, they make cookies - apparently from recipes hundreds of years old. But because they're
cloistered
, you're not technically allowed to see them. Challenge accepted.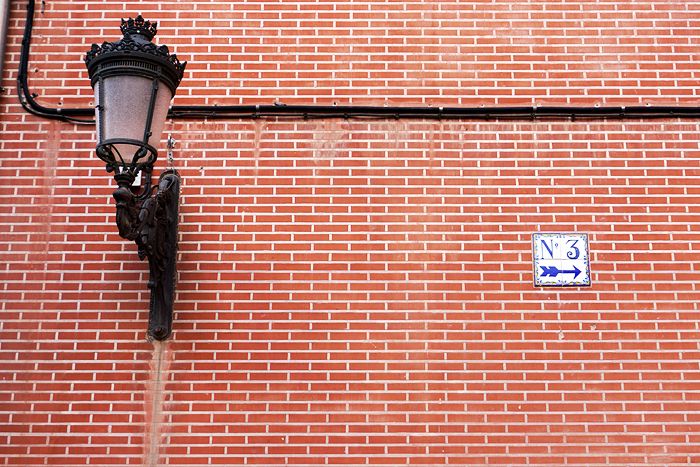 In between the end of Calle del Codo and this sign, there will be a door with a buzzer and a little note that says something about "dulces" and what I assume are their trading hours. You press the buzzer, and when someone answers, you say something like "dulces por favor" (or something more elaborate if you actually speak Spanish, which none of us do).
Then you get let into this cloistered nun convent. You actually have to walk quite far in (out the door, to the left) until you get to the window with a price list next to it.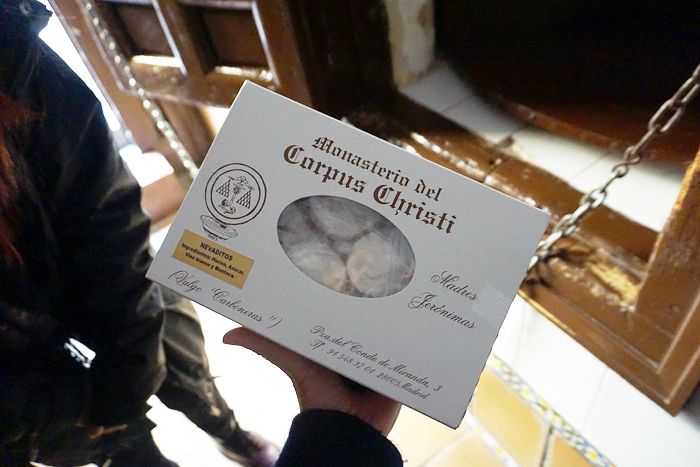 You say something like "hola" (again, more elaborate if you speak Spanish), and the lazy Susan will turn with a box of cookies on it! You take the cookies and leave the money (it's an honour system).
Due to a misunderstanding (i.e. us not speaking Spanish and the nuns, being cloistered, not speaking English), we ended up with two huge boxes of these nevaditos. They were delicious but I gotta say we were pretty sick of them three days later.
Back to the food market for lunch.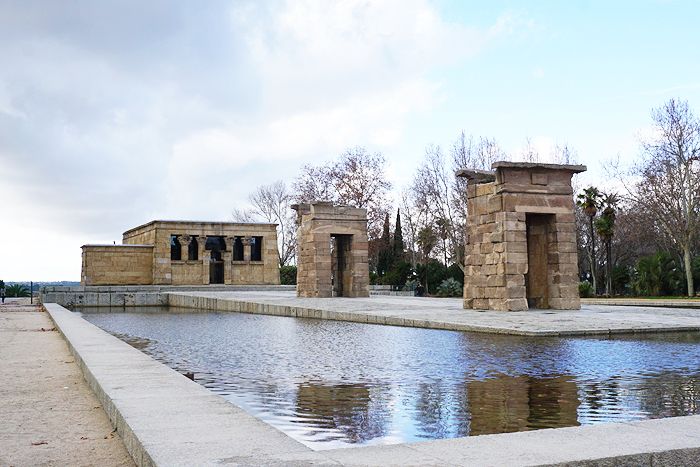 Temple of Debod - which is actually a real Egyptian temple dismantled and brought to Madrid - it was actually donated by Egypt, though.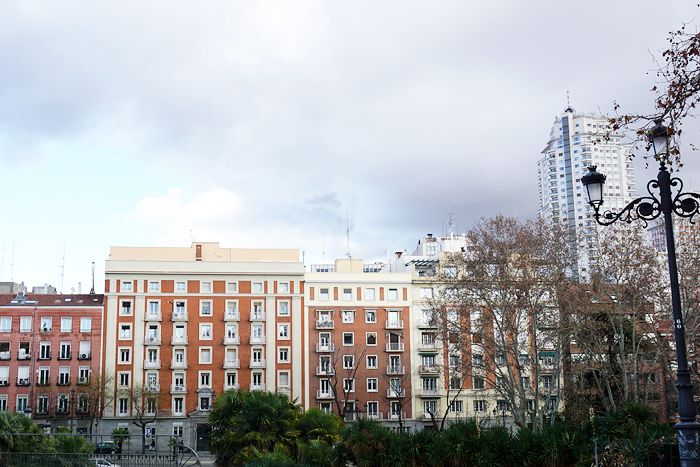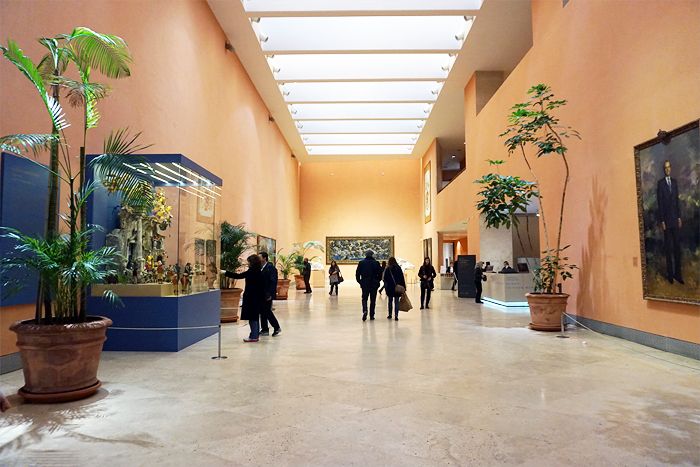 We decided to go back to the museum area to see the modern art museum.
Too bad it was already forty minutes before closing time, so we kind of rushed through it - I think this was my favourite of the art museums.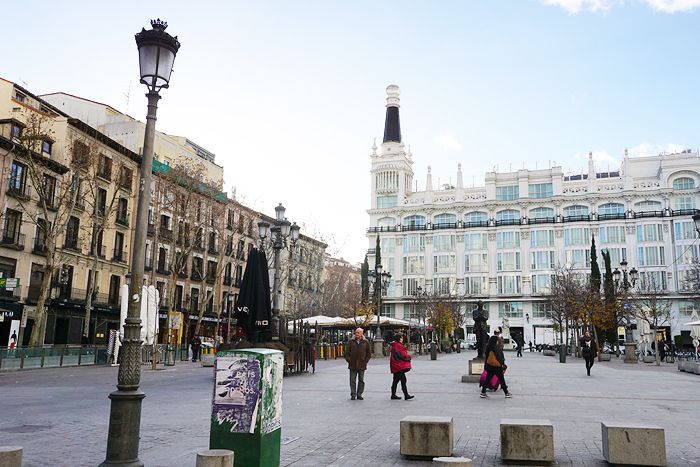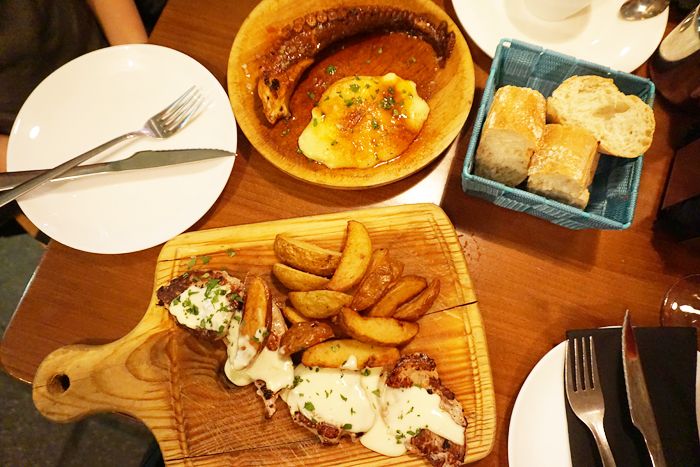 Our last Madrid dinner at Rosi la Loca, which we'd discovered on the tapas crawl. It's a really cute bar, and the food is really nice!