The last of Spain!
Seville was our last stop in Spain before we went onto Portugal. Probably one of the most well known Spanish cities, but somehow I just wasn't feeling it. I don't know why, because it has all the ingredients of a city I should like - I was probably just getting jaded.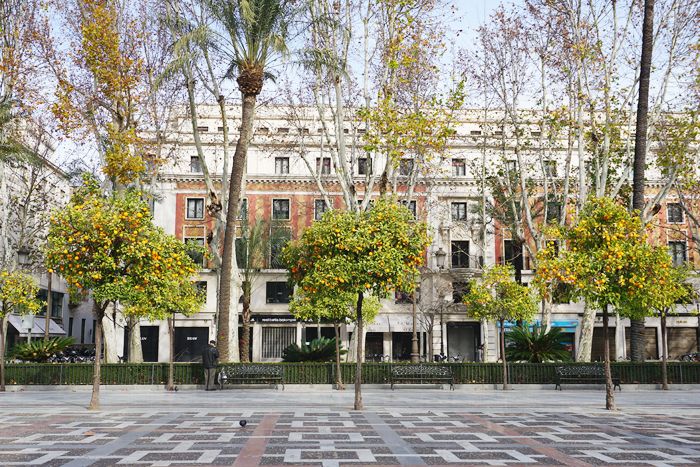 I was still totally digging all the orange trees that are around in southern Spain, though.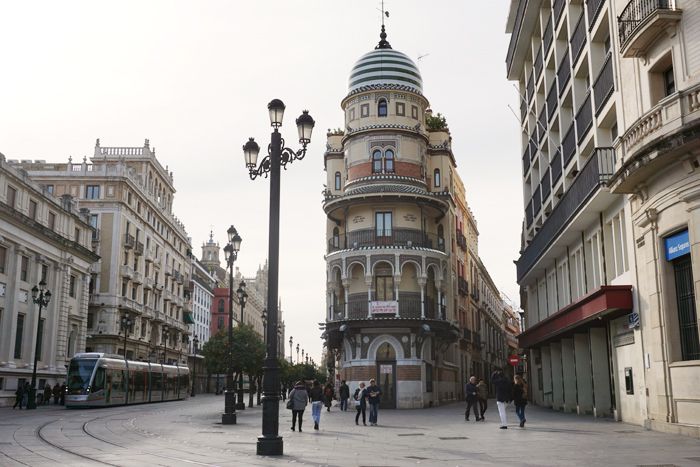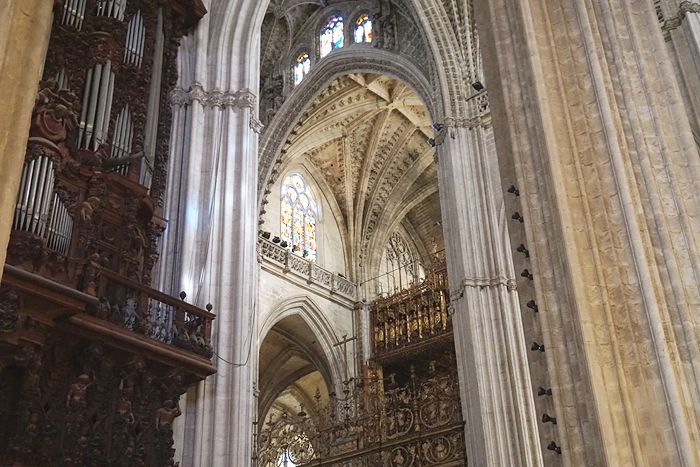 Inside the cathedral, which I think we accidentally got into for free.
A walk through the laneways near the cathedral.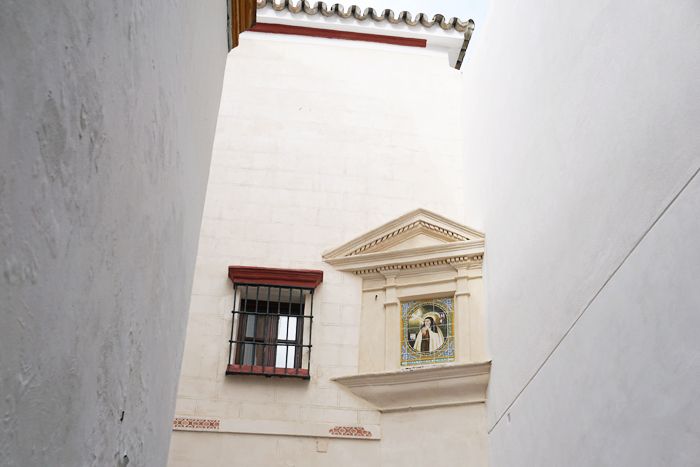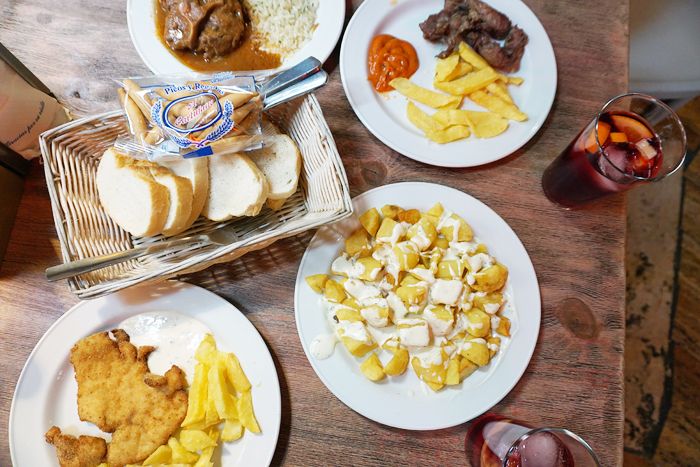 Lunch, where I got what was basically a schnitzel and chips (fine by me).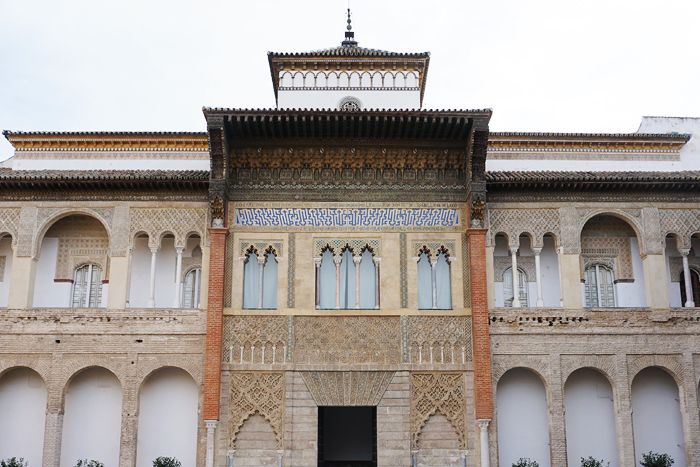 We went to the Alcazar, the royal palace of Seville. Some Game of Thrones scenes were filmed here.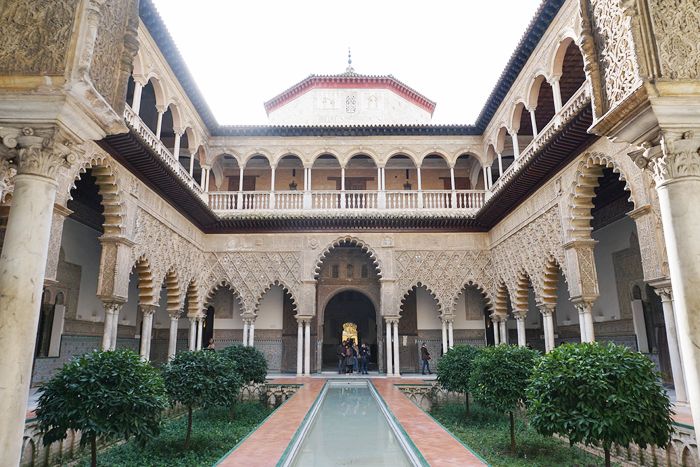 Built by Moors like the Alhambra, it's also beautiful, on a smaller scale.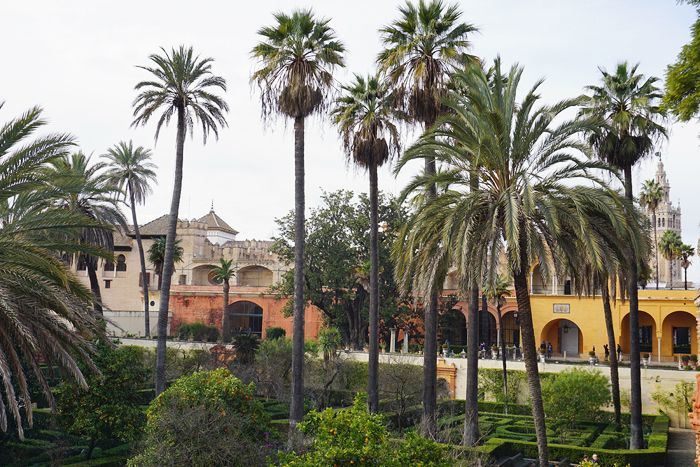 The gardens.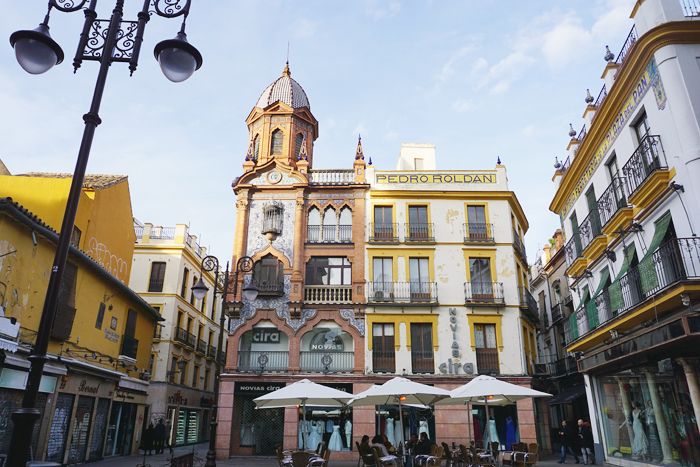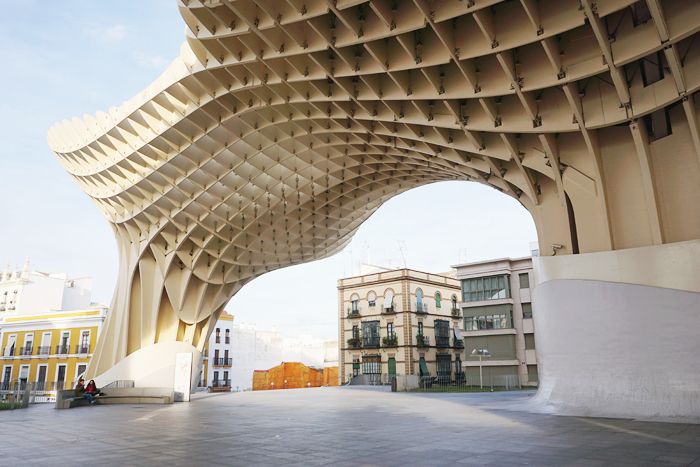 The Metropol Parasol, a big wooden sculpture.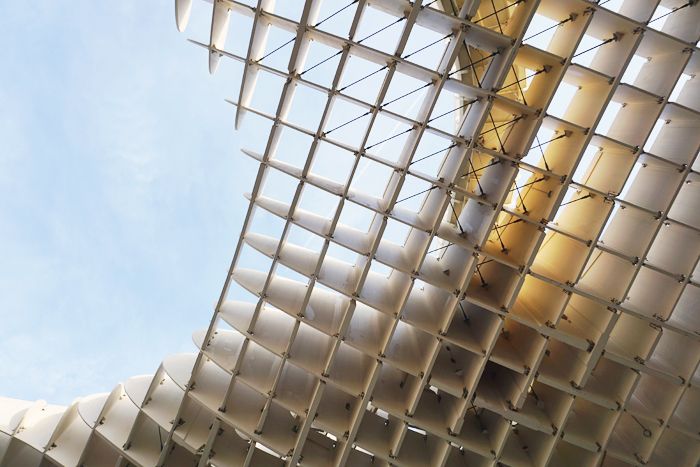 I thought the way it framed the buildings surrounding it was pretty cool.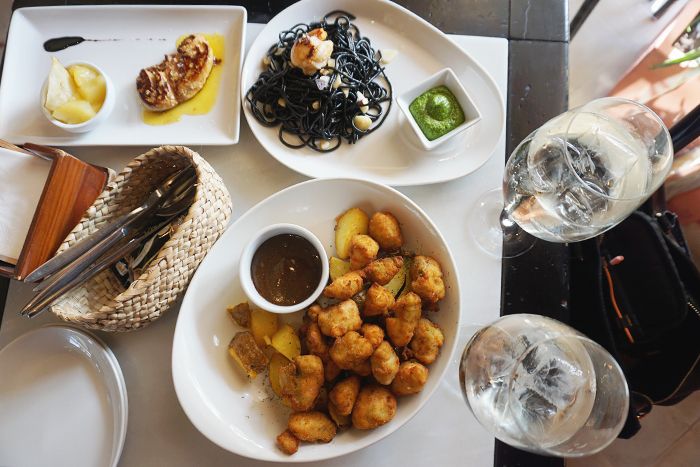 Another day's lunch - more chicken and potatoes, because I am five years old.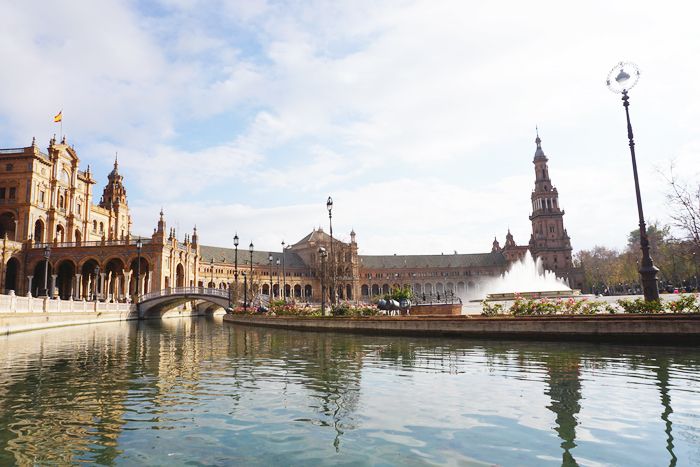 We hired a rowboat to row on the canal in Plaza de Espana (a big plaza built for an exhibition).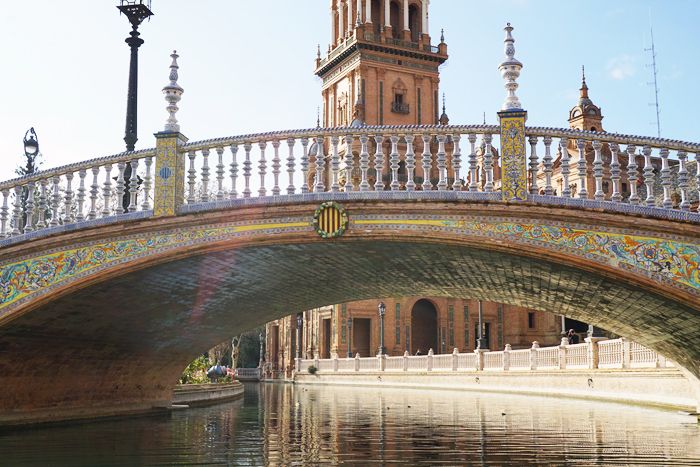 It was way harder than it looked, we amassed an amused audience and almost killed a baby duck.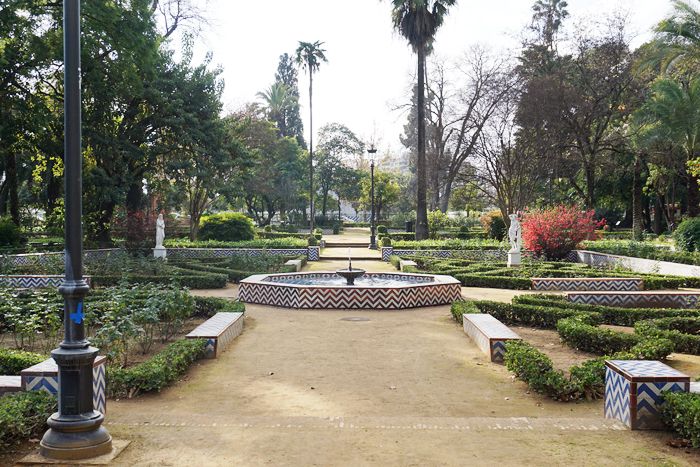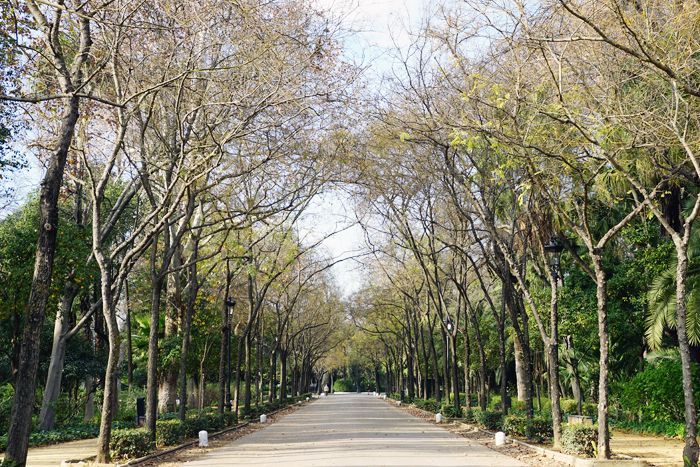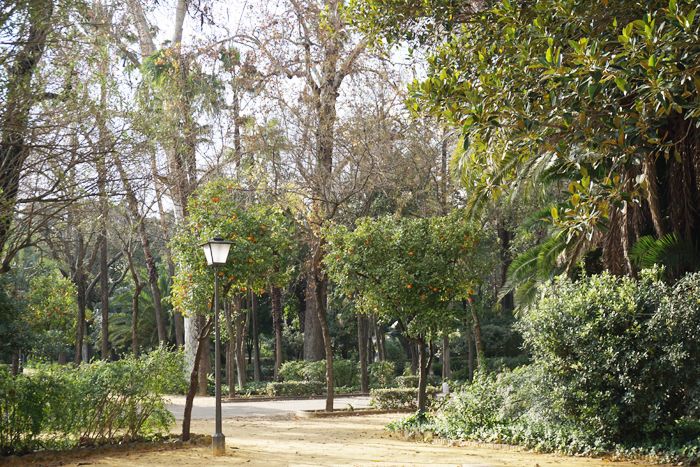 A walk through the surrounding park.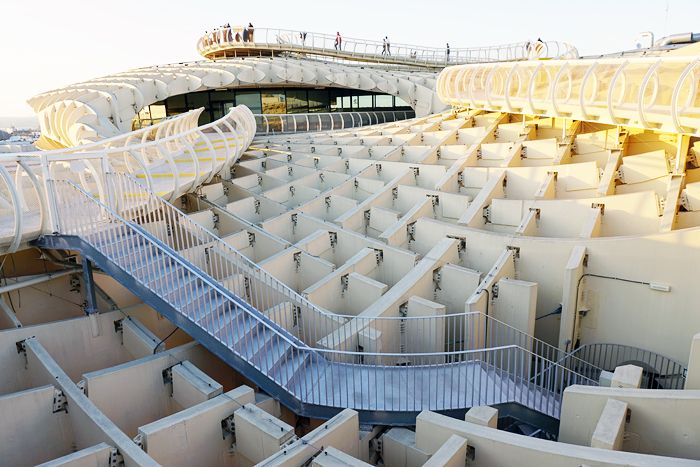 We had since learned that you could actually go on top of the Parasol for a view, so we went back to check that out.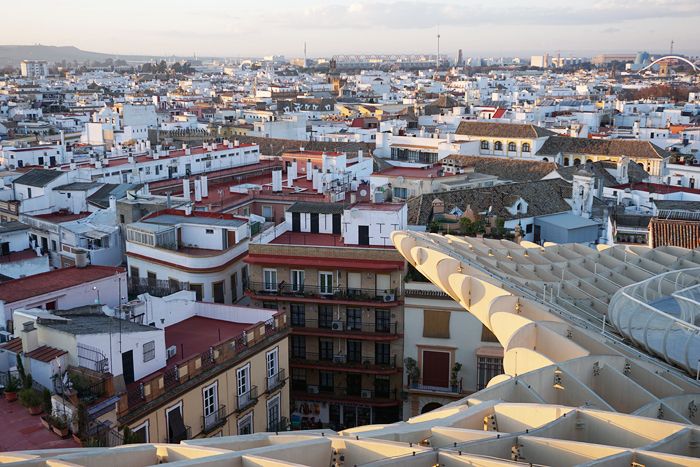 Phew! Those are the Spain posts done. Overall, I loved Spain - there's so much to see in the one country, I would definitely consider going back for more. I still have photos from Portugal (which I'm probably most excited about) and Scandinavia, but I might leave those for a few weeks.