Like Spain week last month, this week will be Portugal week, in my attempt to get all the photos from January posted up.
I didn't know much about Spain before going, and knew even less about Portugal. It was mainly a "we're in the general region, we should go there" kind of decision. In listening to people talk about Lisbon, they only had vague (but positive) things to say, so I wasn't sure what to expect. I kind of know what they mean now. There's not one special thing about this city in particular, but everything together - the buildings, the hills, the food, the people - made it one of my favourite new places we visited in Europe this time around. There seemed to be quite a few young people around, and apparently the nightlife is fantastic (we are grandmas and didn't test it out).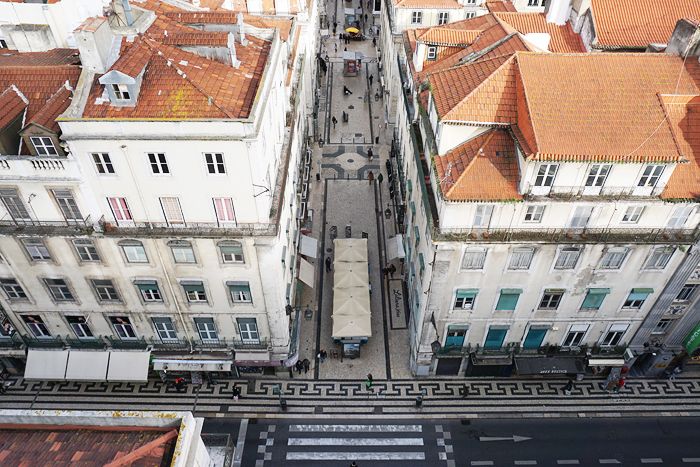 It's one of the oldest cities in Western Europe, but most of the city was destroyed in an earthquake in 1755 and the tsunami that followed. After that, the city was rebuilt to more modern specifications.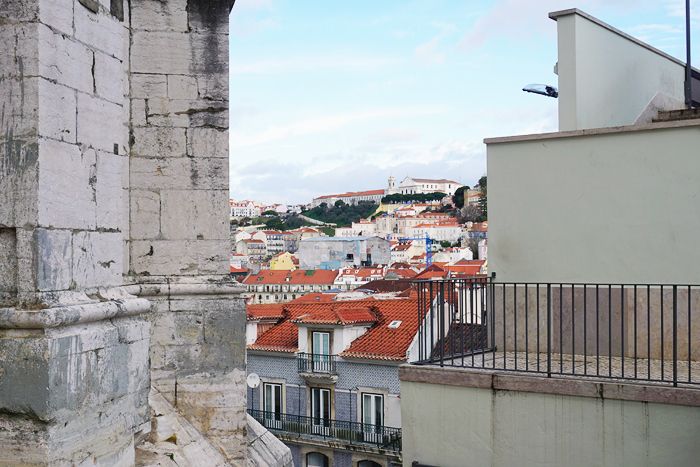 It was built on very hilly terrain, so there are enough staircases, funiculars and elevators for your hearts content.
On the morning of our first full day, we wanted to go up the hill from the pictures above to visit Castelo São Jorge. We caught the tram most of the way up, but hopped off early so we could walk through the neighbourhood there (Graça, I think).
The castle over on the left.
So picturesque, I was dying. We just followed the tram tracks to find our way (obviously leaving the path to follow any signs pointing us to miradouros).
The ruins you can see from here are the ruins of the Carmo Convent.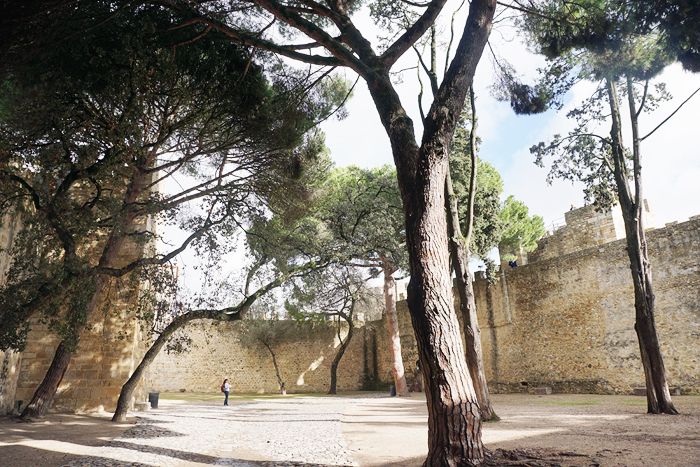 The castle is a Moorish castle from the medieval period.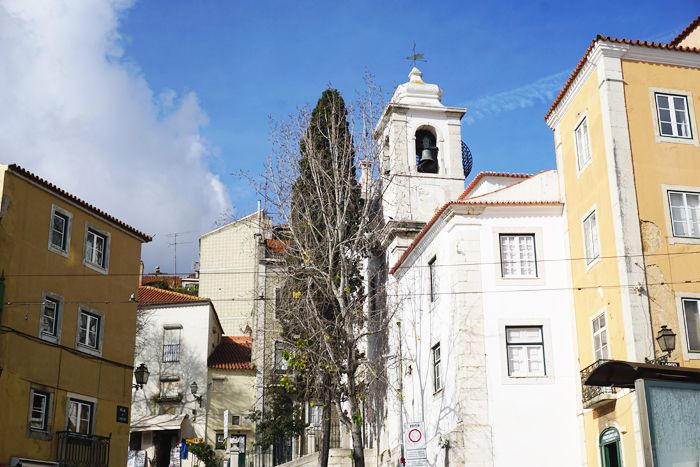 Afterwards, we explored the Alfama district - one of the oldest areas of Lisbon, spared from the earthquake as it was built on more solid rock.
I was in narrow-cobblestone-alleyways heaven.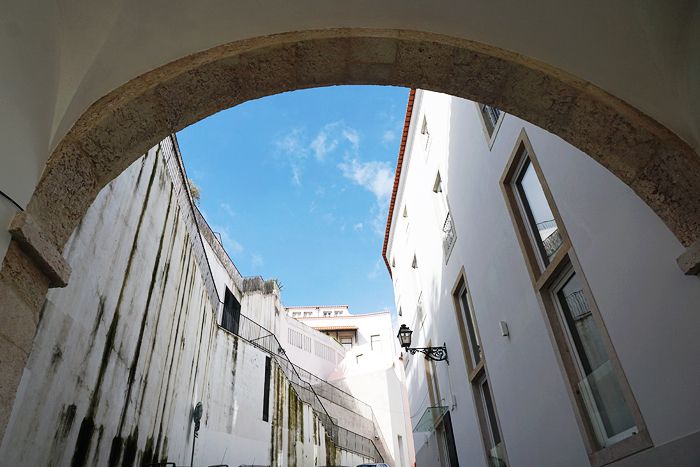 What we had for lunch at Casa India back in town, which our walking tour guide from the day before had recommended for Portuguese food. It's a really crowded restaurant, jammed with communal tables and full of old men (which we took to be a good sign). My meal was massive and so good.
To be continued tomorrow!