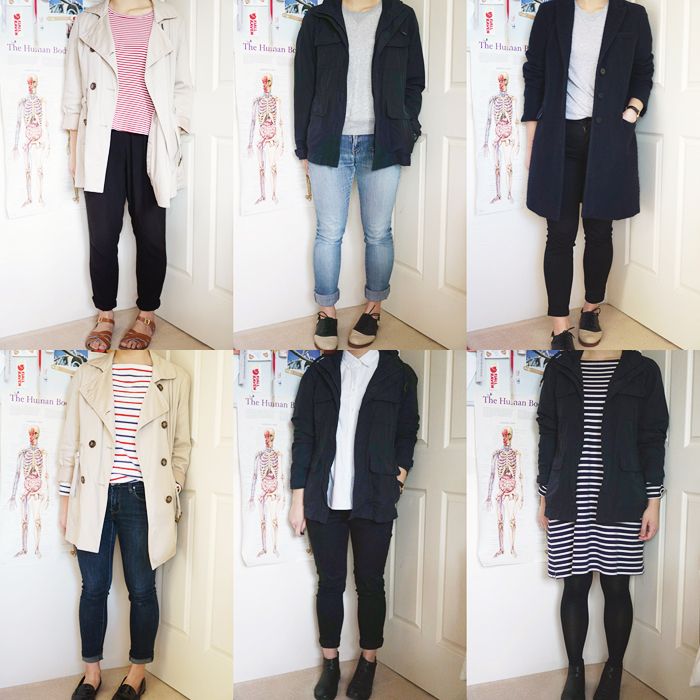 Yes! It's finally cold enough for coats. These are all my casual outfits (I haven't been able to get out of bed early enough on placement days to be able to snap a photo before heading out the door).
Big W trench coat (will I ever stop with the disclaimer that my mum bought this, because I don't shop at Big W? Probably not) / ? top / Cotton On pants / Saltwater sandals for study group a few weeks ago; I think sandal weather is now over for this year.
Uniqlo parka / Uniqlo sweatshirt / Just Jeans jeans / Bass saddle shoes for another study day.
Zara coat / Uniqlo t-shirt / Uniqlo jeans / Bass saddle shoes for Vivid. I have to admit, I jumped the gun with the wool coat and was a bit overheated all night.
The Trench That Shall Not Be Named / Uniqlo top / Jeans West jeans / Bass loafers for a talk at uni.
Uniqlo parka / Uniqlo shirt / Mango pants / Dune boots for lectures and a clinical exam at uni. It was chilly but really humid, so I ended up having to just carry my parka around all day cause I was so sweaty, while staring at everyone wearing wool coats in amazement at how un-sweaty they were.
Uniqlo parka / Muji dress/ Dune boots for a study day during a storm. If it's inevitable that my legs are going to get wet, I want them to dry quickly, hence the dress and tights. Unfortunately I didn't factor in the crack in the sole of my boot which defeated this planning.