We've been hit by rains and storms this week, and I'm totally loving it. Wet weather always puts me in a good mood.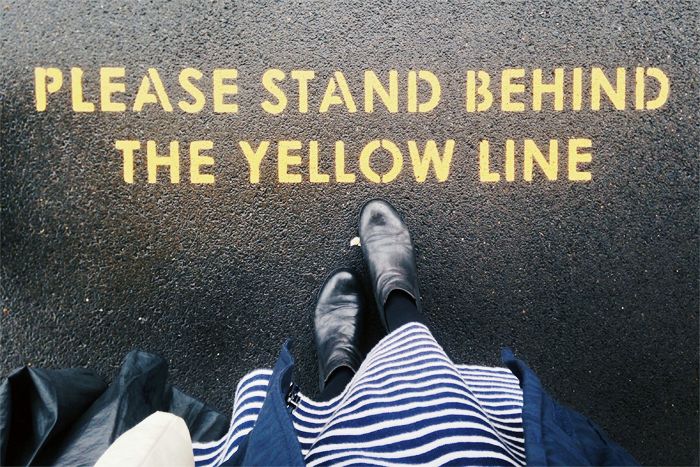 Unfortunately one of my Chelsea boots decided today was the day it was going to crack across the sole, giving me one damp foot. I was just thinking the other day that these have been the hardest-wearing shoes I've ever owned (apart from my Docs which I'm sure would survive an explosion). I must've jinxed it. I'm 100% sure I won't be able to find a replacement pair I like as much, so I'm going to take them to a cobbler.
On the train, over the bridge.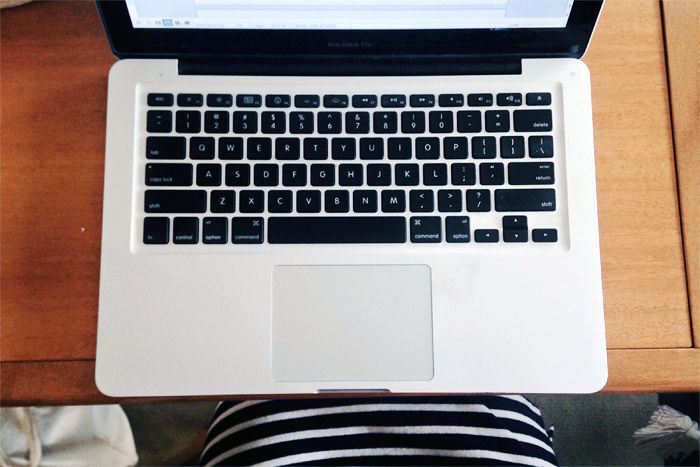 To my friend Waka's place to do a bit of study.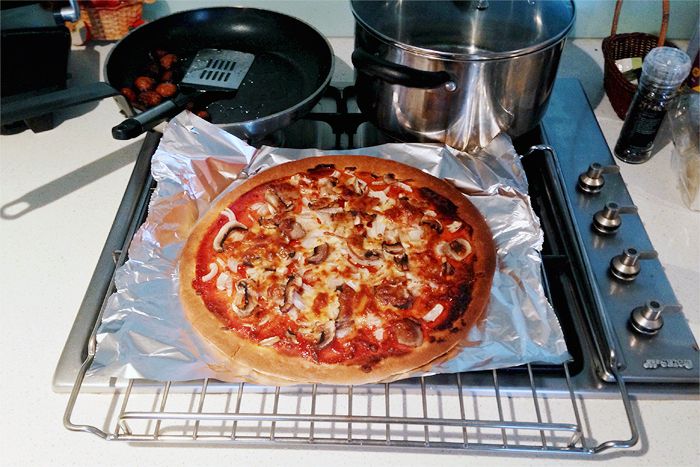 She made us pizza for lunch.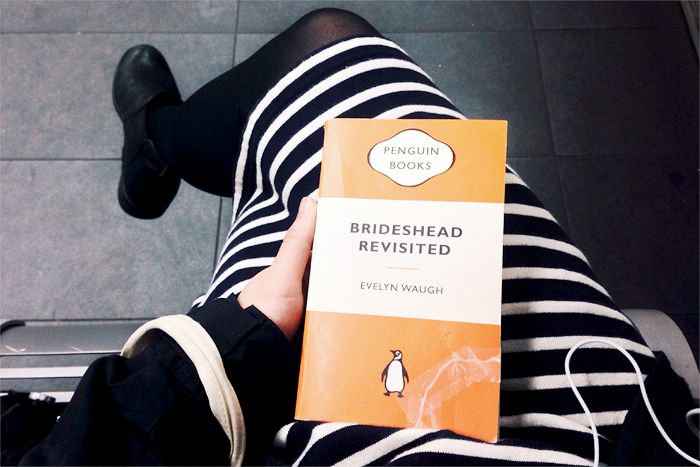 Waiting for the train home, doing a bit of reading (which then descended into an internet search for reliable and affordable cobblers in Sydney).
I haven't really been in the blogging mood this last week. Portugal week exhausted (blogxhausted?) me. Never fear. You can expect at least one compilation of headless outfit shots shortly, as well as whatever I end up doing on my surprise three days off next week!