For yesterday's public holiday, we decided that we should hang out during daylight hours, since we hardly ever do that anymore with full time jobs (not me) and weekend study days (me) in the way. We thought about going north, going south, but ended up going west to Katoomba, in the Blue Mountains.
We started at Echo Point (where the view of the Three Sisters is) and took one of the walks heading towards Katoomba Cascades.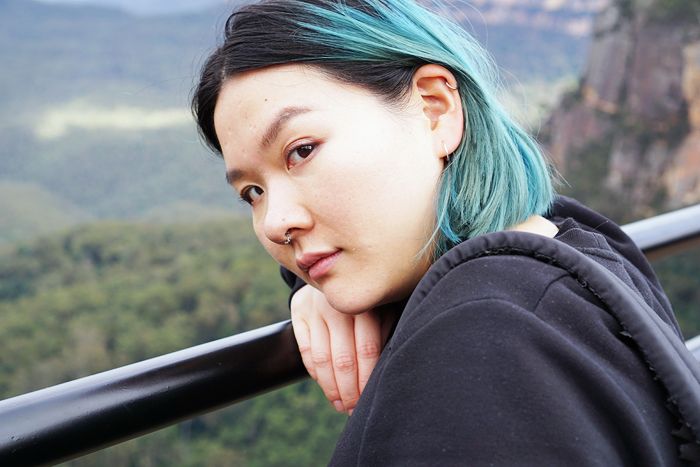 YY, who is more photogenic than I.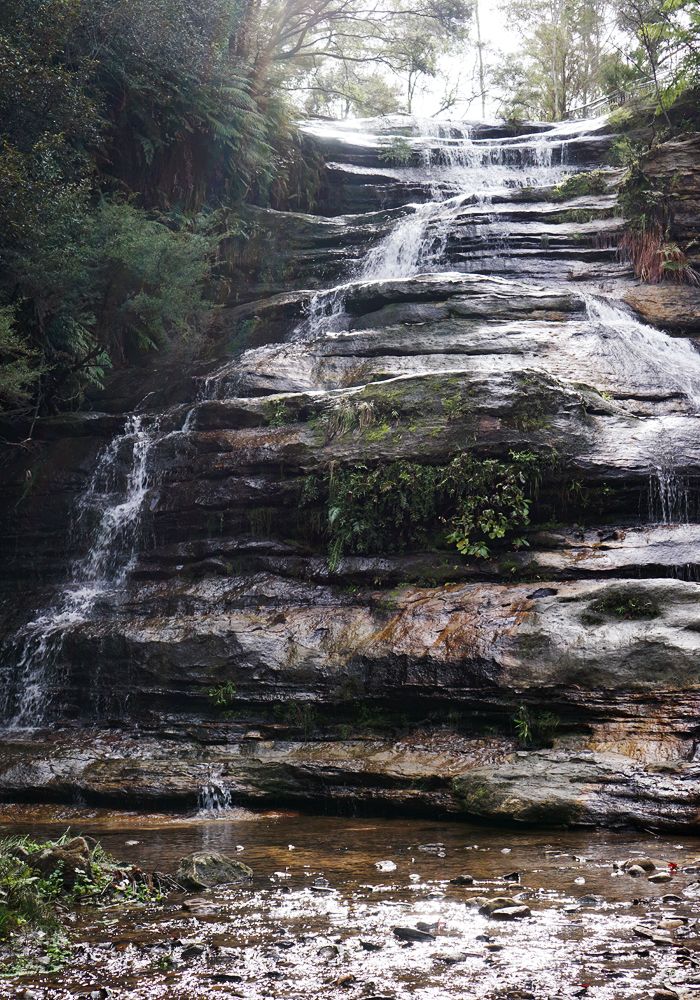 Katoomba Cascades, a bearable amount of time later.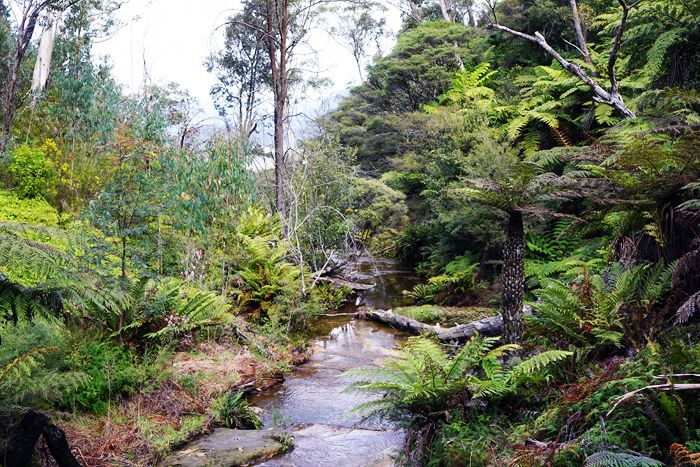 The Blue Mountains are named for the haze from the eucalyptus oil scattering the light.
Katoomba Falls from above. But we wanted to get closer, so we pressed on.
The Three Sisters are peeking out from behind that cliff. The background legend that I'd learned in primary school was that three sisters were being chased by a
bunyip
, and were turned into stone for protection.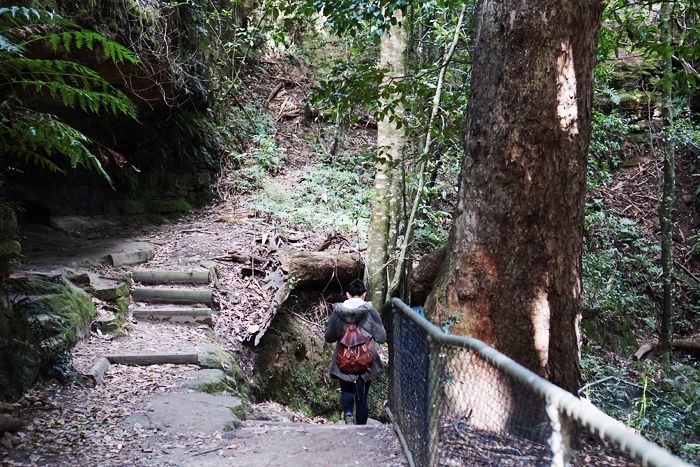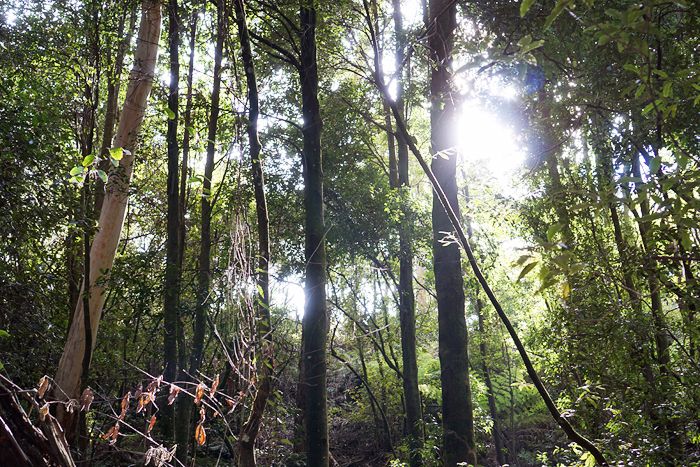 Almost immediately after you start heading down the Furber Steps, the atmosphere becomes cooler, damper, and greener.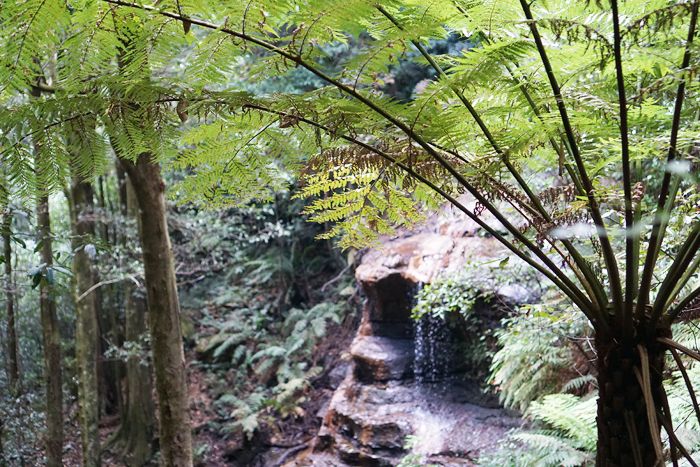 Witches Leap - can you see the woman's face?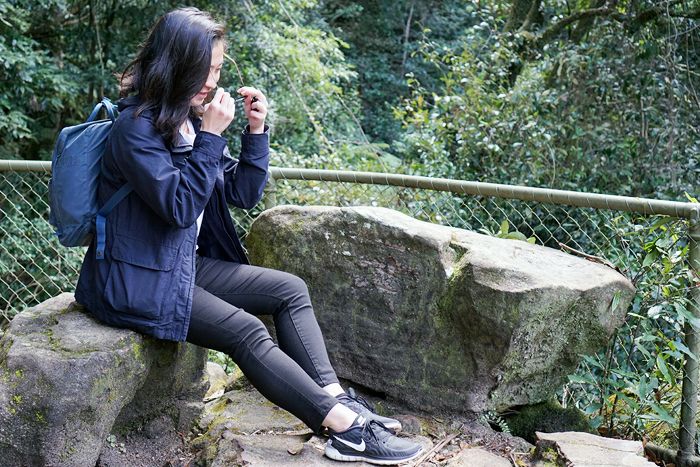 Here I am, in my favourite parka, jeans and sensible shoes.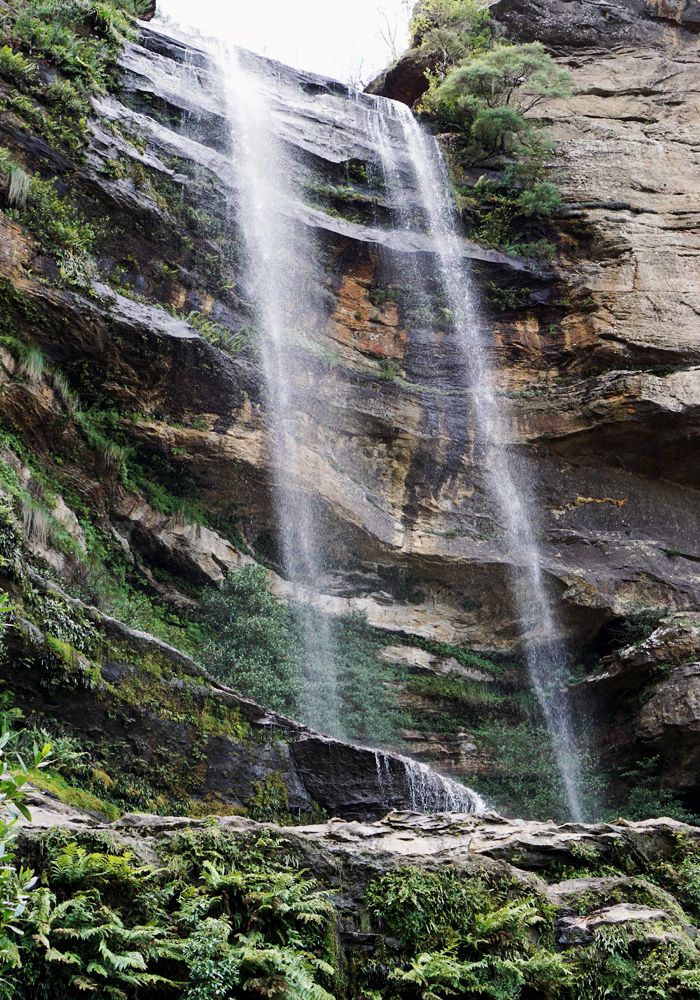 Arrived at our destination.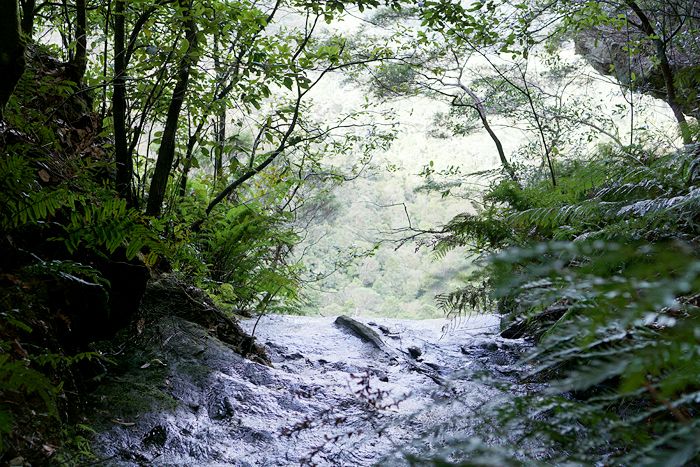 Then we headed back up, which was not easy.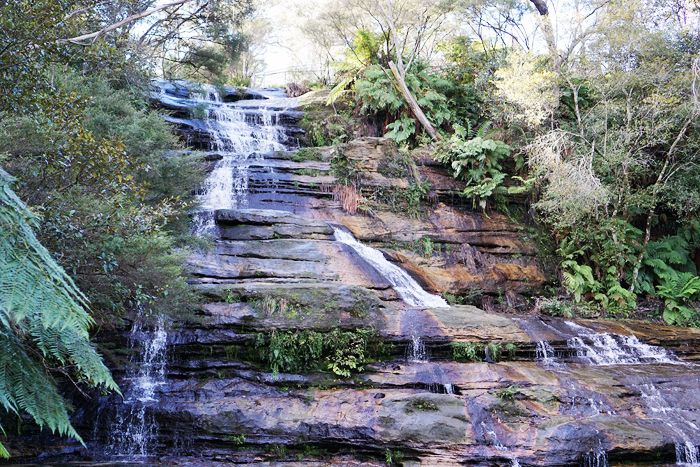 Back past the Cascades.
We got back up to Echo Point about three hours later. The experience had been surprisingly not-painful. In general I dislike walking in nature, but I guess there was a relatively easy path for most of it. We still had a bit of time, so we headed in the opposite direction for a different view of the Three Sisters.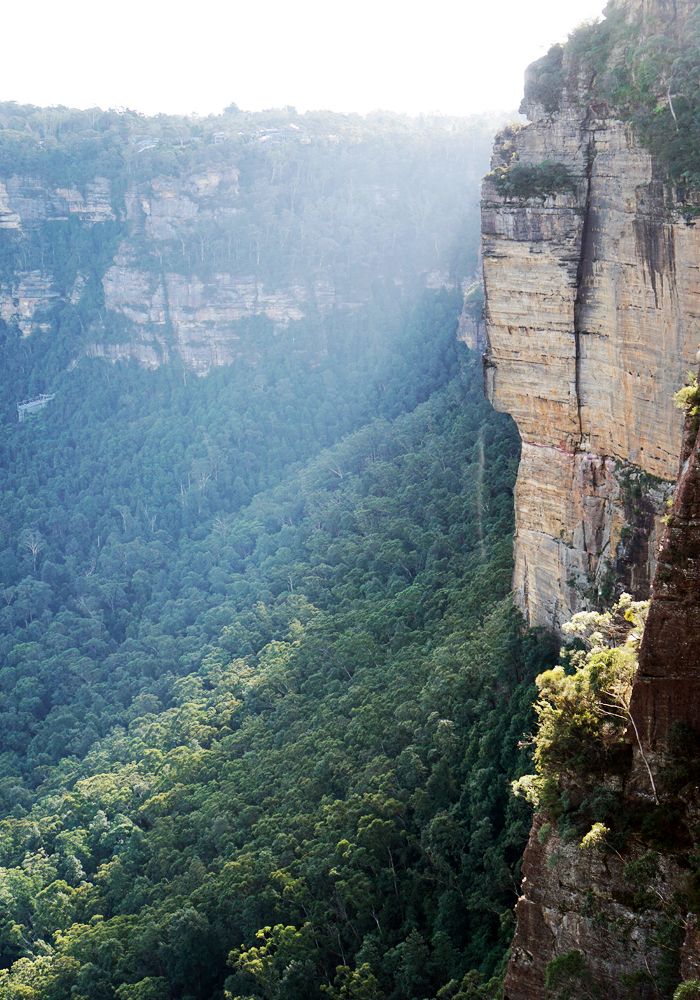 Clambered down some steps for a view.
Can't get enough of that golden hour light.
I'm pretty sore today. But it was actually really fun, and I am keen to do more things like this.